Two weekends, six spectacular shows await you at the Genting International Showroom later this month as Ballet West from the UK makes their Asia premiere with one of Tchaikovsky most renowned (if not the most renowned) ballets, Swan Lake.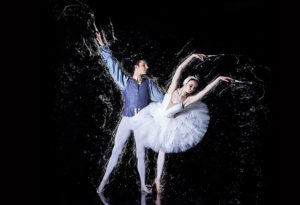 Happening from 24 to 26 August and 31 August to 2 September, the production stars a full-UK ballet cast that will be led by soloists Jonathan Barton, Natasha Watson and Uyu Hiromoto. The titular roles of Prince Siegfried and Odette will be performed by Barton and Watson respectively. Be swept away by the riveting tale of love, magic and tragedy brought to life through the mesmerising, graceful movements of ballet.
Expect it to be a truly magical show, with utmost attention to detail given to every aspect of the production, from the beautiful choreography by Daniel Job to intricate hand-sewn costumes.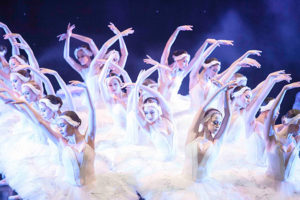 Already dreaming of catching Ballet West's Swan Lake premiere in Malaysia? We're giving away three pairs of Golden VIP tickets (worth RM1988 each) for the Premiere Gala on 23  August! To win, all you have to do is answer a simple question and fill up the form below:
The giveaway is now closed. Congratulations to the following winners:
Kelle Tay
Fatin Noor Atiqah
Kashini Krishnamurthy
By joining this giveaway, you will be automatically subscribed to our Buro 24/7 Malaysia e-newsletter. Other terms and conditions apply*.
*Terms & Conditions:
1. Employees of Buro 24/7 Malaysia and its related corporations ("Indochine Media Ventures") or Buro 24/7 Malaysia partners and/or sponsors for the giveaway (if applicable), and their immediate family members (including spouses, children, parents, brothers and sisters) are not eligible to participate in the giveaway.
2. Winners of this giveaway are chosen at random.
3. This giveaway ends 11:59pm, GMT+8, 15 August 2018. The winner(s) will be announced on 17 August 2018.
4. This giveaway is organised by Buro 24/7 Malaysia (hereinafter referred to as the 'Organiser'). 
5. The prizes for this giveaway are neither exchangeable for cash nor transferable.
6. All persons ('Participants') taking part in this giveaway agree that these rules shall be binding on them, and that the entries in this giveaway, including their name and likeness, may be used without restriction in any future publicity material by the Organiser.
7. The Organiser reserves the right to amend these rules or terminate the giveaway at any time at its sole and absolute discretion. All decisions made by the Organiser under these rules shall be final and no discussion or correspondence will be entertained. The Organiser may, but is not required to, justify any decisions relating to this giveaway.
8. The Participant acknowledges that the interest and good reputation of the Organiser is of paramount importance. The Organiser reserves the right to disqualify a Participant from the giveaway, or to withdraw the prize if it is believed the Participant is in breach of its obligations under the rules. The Participants shall not by act or omission, directly or indirectly bring the Organiser into disrepute.
9. All entries are sent at the risk of the Participants and in the event that there are technical difficulties experienced arising out of the internet or from any associated equipment or internet security is compromised, the Organiser may at its sole and absolute discretion disqualify the entire entry and shall not accept any liability doing so.
10. Giveaway entries may only be submitted via the stated medium of communication.
11. This giveaway is open to anyone above 18 years old.
12. Each entry must be completed in full. The Organiser reserves the right to disqualify any incomplete entries in its sole and absolute discretion.
13. Incomplete entries will be deemed void.
14. Winners will be notified by email.
15. Uses of 'aliases' shall be considered a form of deception and is prohibited.
16. The winner must produce their original IC / passport with legible IC / passport number in order to claim the prize. The winner may also be required to produce additional original proof of identity at the discretion of the Organiser.
17. All prizes are accepted entirely at the risk of the winner, and the Organiser excludes all warranties in connection with the prize to the extent permitted by law.
18. All Participants release from, and indemnify the Organiser, its agencies, sponsors and representatives against, all liability, cost, loss or expense arising out of acceptance of any prize or participation in the giveaway including (but not limited to) personal injury and damage to property and whether direct or consequential, foreseeable, due to some negligent act or omission or otherwise. 
19. All personal particulars furnished are meant for identification purposes and will not be sold or given to any third parties. In the case of giveaways, our partners may wish to offer you services which require your personal particulars. These specific requests will be expressly stated within relevant giveaways, with a choice to opt out.
20. Inability to contact the winner(s) within one week of notification will result in disqualification and selection of an alternate winner(s).
21. Prizes not claimed within one week of notification email will result in forfeiture.
22. Prize is final; no cash equivalent or alternative prize will be given. Prize is non-transferable, non-exchangeable and strictly not for resale. If the winner is found to be selling the prize(s), the Organiser reserves the right to demand for the return of the prize.
| | |
| --- | --- |
| SHARE THE STORY | |
| Explore More | |