Lifestyle
Pop culture catch-up: Disney+ announces exciting Percy Jackson series, Kylie Jenner tests baby Stormi's patience in the viral TikTok Candy Challenge and more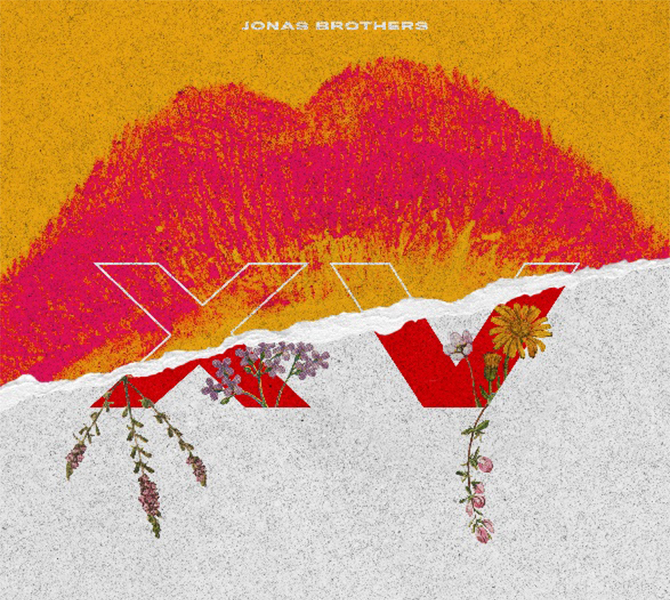 Hello pop culture vultures! Here's another round-up of the latest news in the entertainment circle you might have missed:
Author Rick Riordan announces exciting Percy Jackson live action TV series coming to Disney+
Arguably the best news this whole week came on Friday when Rick Riordan revealed on Twitter that a Percy Jackson TV series was underway.
Pssst. Hey, demigods . . . pic.twitter.com/7ep4aeyS3I

— Rick Riordan (@rickriordan) May 14, 2020
Fans all around the world came out of their forlorn caves after the disaster that was the 20th Century Fox adaptation that left many livid at the inaccuracies. 'Persassies' came out in the masses to rejoice at the wondrous news leading to 'Percy Jackson' becoming a worldwide trend in just a few hours—clearly, fans are relieved that their beloved series is getting the live action treatment it deserves after seven long years.
Percy Jackson fans preparing to swarm twitter pic.twitter.com/5zyvNwjReg

— ✨FILM DAZE✨ (@filmdaze) May 14, 2020
"We can't say much more at this stage but we are very excited about the idea of a live-action series of the highest quality, following the storyline of the original Percy Jackson five-book series, starting with The Lightning Thief in season one", Riordan explains in his announcement.
In case you're worried Disney is going to change up cherished elements of the series such as the POC and LGBT representation—not to worry. Riordan states clearly that he will be "involved in-person at every step of the show". Here are some of the reactions from Persassies who cannot wait to see their favourite demigods on the small screen:
*percy jackson getting a 5 season, live-action, series on disney plus and rick riordan personally overseeing the production*my overgrown, camp halfblood demigod ass: pic.twitter.com/UZ14F21ipq

— PERCY JACKSON ON DISNEY PLUS (@MartelleCaleb) May 15, 2020
rick riordan: we are making a 5-season percy jackson tv series for disney+twitter: pic.twitter.com/6BwE5yJerK

— trish (@ULTRAGLOSS) May 15, 2020
okay but the fact that rick riordan will be involved in the percy jackson adaptation series he will be involved in the cast selection, the accurate ages the story line for the characters WE WILL FINALLY SEE NICO DI ANGELO LIVE ACTION pic.twitter.com/lpzUkZfxLw

— ⁷ (@jeonlvr) May 14, 2020
what he says: i will be involved in person in every aspect of the [percy jackson] showwhat he means: pic.twitter.com/8lJHiOwUjf

— chai ♡ (@givemeabrekk) May 14, 2020
Katy Perry looks fresh and bump-beautiful in Daisies music video
On May 14, Katy Perry dropped an emotional single reminding us to stop and smell the daisies. In it, we see Perry clad in a white lace maxi dress as she is surrounded in a field of, you guessed it, daisies. The big surprise though is her beautiful bump which she reveals in all its bare glory near a waterfall.
In an interview with Apple Music, the singer states that the song is an "anthem for myself." She added, "I wrote some of it while I was clinically depressed and trying to find the light at the end of the tunnel… And it becomes a song and 'Daisies' was just a nugget of inspiration for me to go, look, I don't need to change. I will stay true to my past."
Perry has been showing off her gorgeous bump and natural glow on her Instagram since the music video dropped. We're excited she is delivering more than just uplifting songs!
Kylie Jenner tests daughter Stormi's patience in TikTok Candy Challenge to some adorable results
It's safe to say that we've got a soft spot for Stormi Webster and Kylie Jenner's latest post on Instagram just solidified that. If you're not aware of the latest challenge that's been sweeping through family homes lately, it's basically where a parent puts a bowl of their child's favourite candy in front of them and instructs them not to eat it until they return. Some succumb to the temptation unapologetically while some succeed with flying colours.
In the video, Kylie Jenner tells Stormi that she can have three M&Ms when she comes back but she has to wait. Stormi happily agrees and it seems like she'll make it through—until she stares at the colourful candy and starts questioning her moral compass. In a cute attempt to practise self-control, Stormi starts singing, "Patience, patience!" She wins the battle and is now three M&Ms richer, reminding us that she is, indeed, the goodest girl.
Jonas Brothers treat fans to two new singles, X and 5 More Minutes
On Thursday, everyone's favorite childhood boy band released two catchy and contrasting singles much to the delight of Jonatics everywhere. These singles are not entirely new to them though, since X appeared in the ending credits of their documentary Happiness Continues and 5 More Minutes was teased in their 2020 Grammy performance. Since then, Jonatics have been harping the boys to release the full versions of the songs which they happily obliged (wishes do come true).
The Sucker singers teamed up with Columbian singer Karol G for X, a sultry Anglo pop single with flirty lyrics. On the other hand, 5 More Minutes highlights the band's softer and romantic side with their signature acoustic riffs, with lyrics soulfully wishing for more time with their loved ones.
New Hunger Games prequel book and movie confirmed
Mockingjays, we are returning to Panem real soon.
Back in April, Lionsgate confirmed that a prequel to the worldwide phenomena 'The Hunger Games' has been greenlighted. The prequel, 'The Ballad of Songbirds and Snake' is set to be released on May 19 and broke Scholastic's world record first printing of a whopping 2.5 million copies.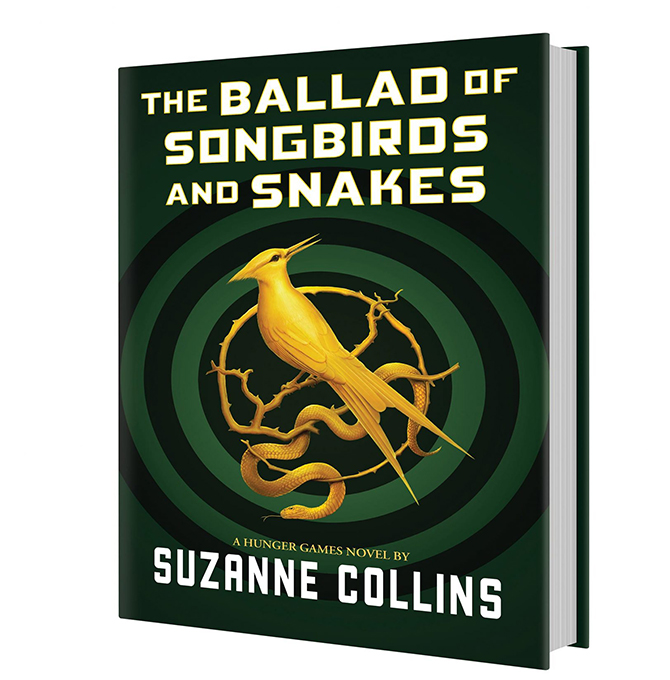 While Collins was writing the prequel, Lionsgate were in contact with her to negotiate a movie adaptation and why wouldn't they? After all, The Hunger Games was a smash hit in theatres with the trilogy garnering almost $3 billion worldwide.
According to Collins, 'The Ballad of Songbirds and Snake' will centre around Coriolanus Snow who is none other than the cold and cunning dictator, President Snow that we all know and hate. It will focus on events 74 years prior to events from the main trilogy—so no Katniss Everdeen and Peeta Mellark, we're afraid. Instead, Collins will delve into the life of 18-year old Snow as he is chosen as a mentor much to his horror, to an impoverished girl from District 12 (which will become the home to our beloved heroine, Katniss). With this prequel, Collins wishes to "explore the state of nature, who we are, and what we perceive is required for our survival."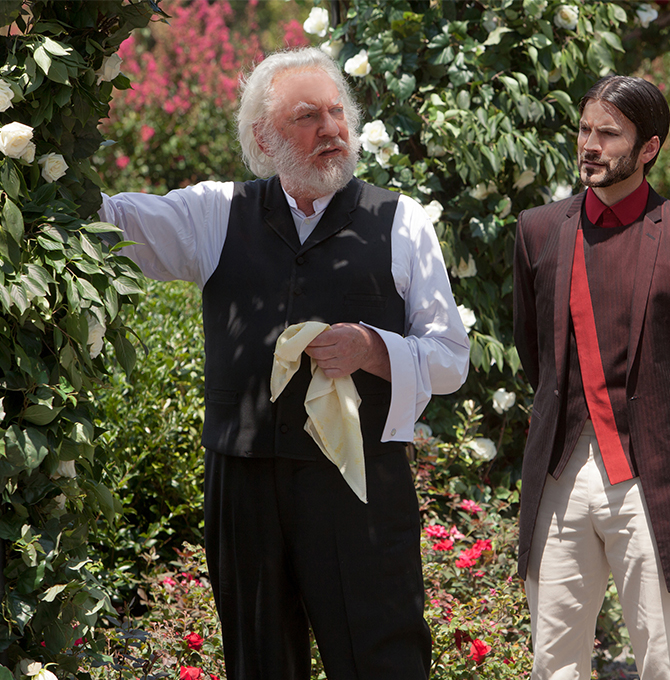 Are you excited for this prequel or do you wish she would've focused on another character?
Problematic clips from America's Next Top Model resurfaces and fans are not happy
America's Next Top Model has to be one of those universal reality competition shows that were in every childhood girl's watchlist. We all practised 'smizing' and perfecting the "easy, breezy, beautiful Covergirl" tagline in front of the mirror (no? Just us?).
Well, now that the hit show is available to stream on Hulu and Amazon Prime, many people are able to rewatch the 17-year old program and let's just say, some of the photoshoots did not age well. Throughout the 24 seasons that it ran, Tyra introduced a bunch of wacky photoshoot concepts but the one that really hit the final nail on the Tyra coffin was in Cycle 4.
Models were asked to switch races—yes, you read that right. Caucasian models were made to look African-American appearing in blackface with one even saying "I'm a black woman with a nose job", yikes. People were horrified that such blatant acts of racism were even allowed to air on national television with no one batting an eyelash.
Other controversial moments that were brought up by Twitter include a contestant on Cycle 5 who, secured in her sexuality, wanted to be out and proud…only to be shot down by Tyra seconds later.
Another included Tyra (again) asking why Cycle 6 winner Danielle Evans refused to close her gap teeth during her visit to the dentist. "Do you really think you can have a CoverGirl contract with a gap in your mouth?" Banks questioned her. When Evans replied "why not?", Banks said that the gap just wasn't a "marketable" feature.
As a show meant to uplift women and provide them with more opportunities in the modelling world, fans were disappointed to find out that it was doing the exact opposite and putting them down on things they were confident in.
The heat proved too much and Banks eventually posted an apology on Twitter. However, people were still not satisfied as Banks did not mention in her tweet what she was exactly sorry for.
What are your thoughts on this?
| | |
| --- | --- |
| SHARE THE STORY | |
| Explore More | |