Lifestyle
Pop Culture Catch-Up: Ariana Grande teases new album release, Cardi B and Offset are back together and more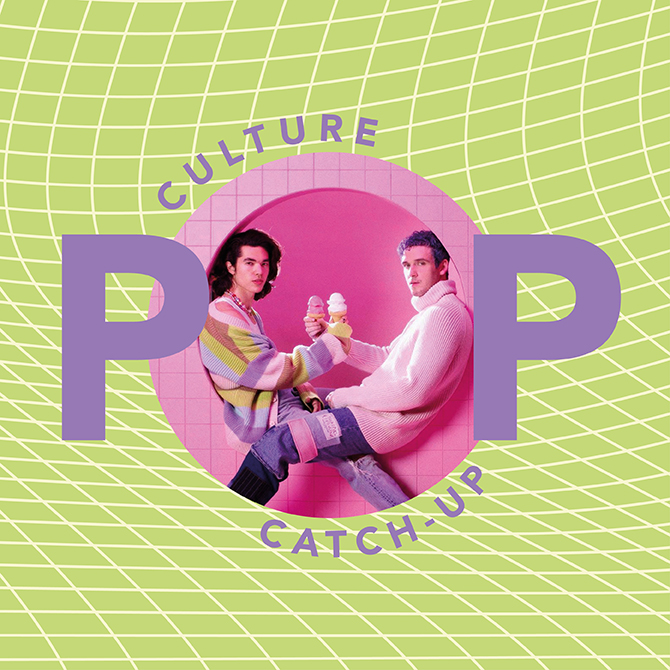 Ariana Grande can't wait to give us her new album this month
The wait for Ariana Grande's new album is almost over as the singer recently tweeted, "I can't wait to give u my album this month". Traditionally released on Fridays, we can expect it to drop either on October 23 or 30.
This isn't the first time the '7 rings' singer has teased the new album. Only three weeks ago, she shared some hot vocal snippets for her upcoming song 'brb'. Rumour has it that there's possibly a track featuring Doja Cat too! In an interview with Apple Music's Zane Lowe earlier this year, she expressed that she wants to save the song for "whenever it's time again to drop." Will this be that time and are all you Arianators ready?
Lauv and Conan Gray have come together to give us 'Fake'
Lauv and Conan Gray have joined forces to call out all the fake people with their new single 'Fake'. The two rising stars wrote the song together when they were "hanging and ranting about those two-faced people everybody knows," said Conan. The music video, directed by Jason Lester, shows them struggling to remain their authentic selves as they are shoved through various pop star sets. Truly a song to sing to all the fakers out there.
Cardi B and Offset are back together for reasons only Cardi can get away with saying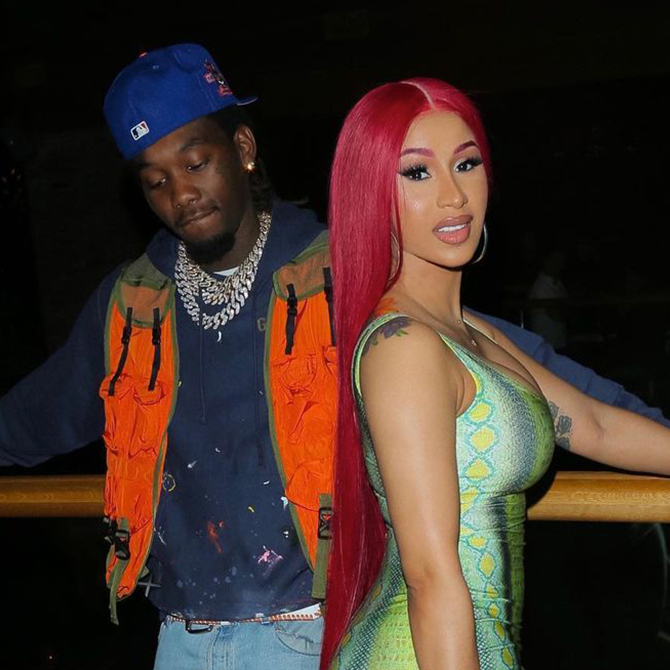 After filing for divorce from husband Offset in September, stating that the marriage was "irretrievably broken" and has "no prospects for a reconciliation," the 'WAP' singer seemingly could not resist her estranged hubby for long.
During a session on Instagram Live, Cardi B explained, "It's hard not to talk to your best friend. It's really hard not to talk to your best friend."
The pair was seen getting cosy at Cardi's star-studded 28th birthday party in Las Vegas. They have since been posting Instagram Stories of them hanging out. Will this on-again-off-again relationship last this time or do you think it will all come crashing?
Here's what went down during the 2020 Billboard Music Awards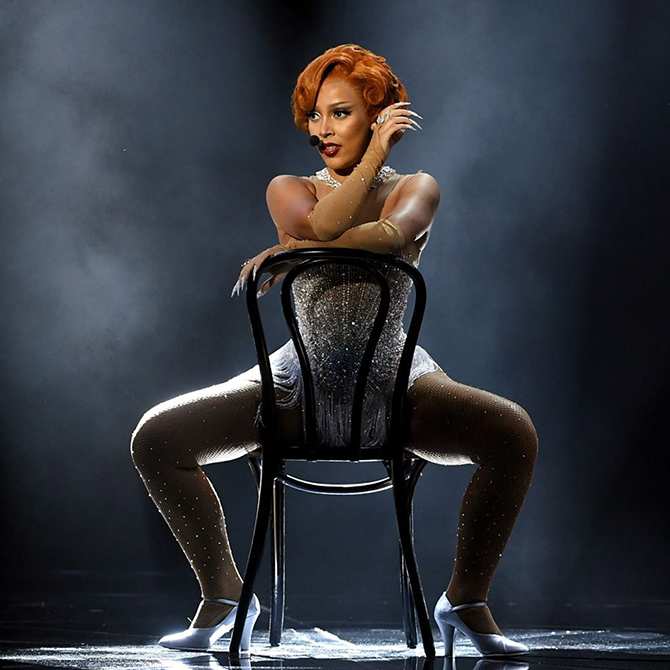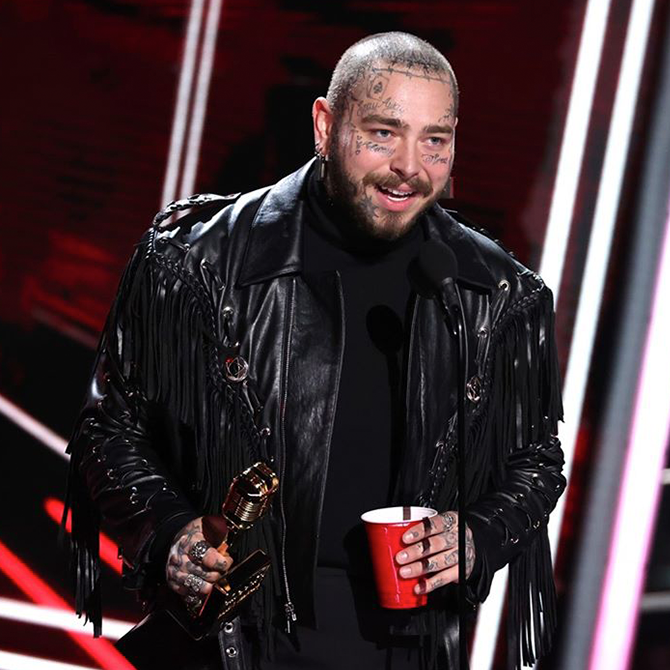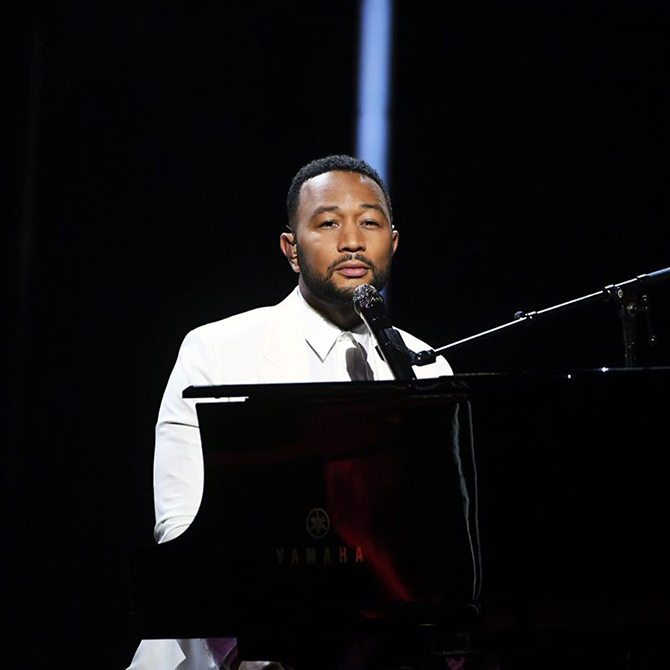 The 2020 Billboard Music Awards gave us an exciting list of talented nominees this year and a line-up of performances that took our breath away!
This year, Post Malone impressively walked away with nine awards— Top Artist, Top Male Artist, Top Billboard 200 Artist, and Top Hot 100 Artist, just to name a few. The award for Top New Artist went to Billie Eilish, who also took home Top Female Artist and Top Billboard 200 Album. Another huge name walking away with an award this year was BTS, winning the fan-voted Top Social Artist.
Amazing performances came from Doja Cat with the Broadway-themed rendition of her song 'Juicy' and Sia's powerful performance of her new song 'Courage To Change'. One of the most captivating moments of the ceremony occurred when John Legend performed 'Never Break' as a dedication to his wife Chrissy Teigen (the couple recently suffered a pregnancy loss), bringing the audience to tears.
Malaysia's new pop princess makes a debut with new single 'Hujung Dunia'
Make way for Malaysia's new pop princess, Mia Lateefa, with the debut of her brand new single and music video 'Hujung Dunia'. The heartfelt song tells the story of unconditional love and how one will fight for it until their last breath. The young singer kickstarted her career in the entertainment industry as a dancer and now wants her songs to move the hearts of Malaysia.
John Cena makes Shay Shariatzadeh his wife in secret ceremony
John Cena really took his WWE catchphrase, "You can't see me", literally, when he secretly married Shay Shariatzadeh earlier this month. The pair has kept their relationship relatively low key, only confirming the relationship by showing up at the Playing With Fire premiere back in October 2019; nine months after suspicions about the lovebirds arose.
A huge rock was seen on Shay's finger back in January this year, but neither of them confirmed or denied the engagement. Well, on October 12, in Tampa, Florida, the two exchanged vows and tied the knot.
Don't Look Up has all your favourite stars
Meryl Streep, Leonardo DiCaprio, Ariana Grande, Timothée Chalamet, Jonah Hill, Kid Cudi, and more—all in one movie? Yes, you read that right. The upcoming film Don't Look Up is filled with our favourite stars and tells the story of two low-level astronomers who must warn mankind of the impending comet that is set on a direct course to destroy Earth.
All we can do now is wait for the announcement of the official release date, but at least this gives us time to wrap our heads around, as Netflix puts it, an "absolutely iconic" cast!
For more pop culture news, head over here.
| | |
| --- | --- |
| SHARE THE STORY | |
| Explore More | |