Lifestyle
Buro Tries: Pewter-making at The Foundry workshop by Royal Selangor
And bring home some shiny souvenirs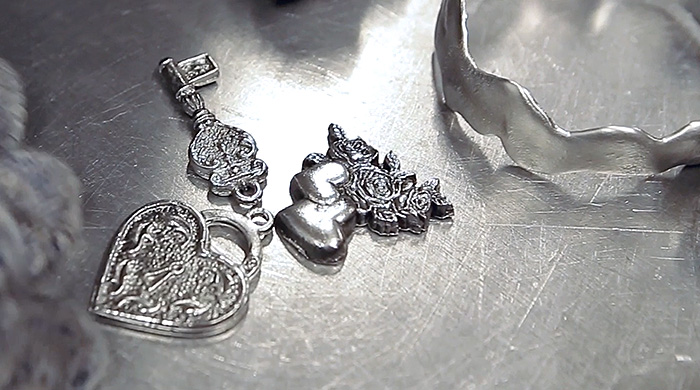 Make and design your own pewter accessories in The Foundry workshop at the Royal Selangor Visitor Centre
Gleaming with a polished shine, there's just something elegant about pewter and while there are many wonderful designs and products that Malaysia's famed Royal Selangor has produced, the idea of making and designing our own is even more tempting. Hence, when we heard word that you can do just that at The Foundry workshop held at the Royal Selangor Visitor Centre in Setapak, we jumped at the chance and even invited Friends of Buro Cassey Gan and Jasmine Gan.
From the process of casting to polishing to choosing our own preferred finishing (either the bright or antique finish), the instructor taught us the same methods and tools used at the Royal Selangor factory. Check out the Buro 24/7 Malaysia team's testimonials and watch the video of the workshop below.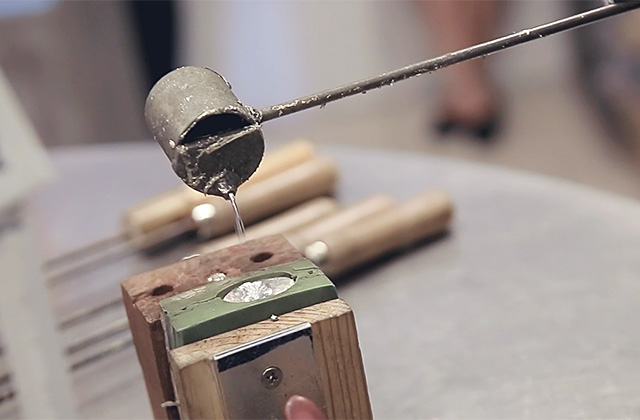 Cai Mei Khoo, Editor-in-Chief
The Foundry at Royal Selangor is a great place to learn a bit more about pewter-making and where you get to try your hand at crafting your own product. For those lacking in artistic skill, like me, there are moulds that allow you to make pendants or 3D sculptures so you don't look like a total noob (why isn't noob a real word? You can change to newbie). What I enjoyed the most was being able to choose my finishing-buffing and polishing the product to your liking. I personally like the tumble finish, which gives the product a darker hue but with a touch of shine.
Yi Suen Chong, Digital Designer
At first, I was quite intimidated by the pot of liquid pewter when Hafiz said that its temperature is a whopping 260 degrees Celcius. Contrary to my initial thoughts, pewter-making is actually not that hard—once you've gotten used to the process, it's easy and there's a lot that one can make in the short span of the one-hour session. I ended up making two bracelets (by freehand) and four pendants (using the provided moulds), and voila, I had ready-made (and very thoughtful) birthday gifts to bring home! Overall, it was a fun and an educational workshop that is suitable for everyone and one that I'm definitely going to recommend to my family and friends.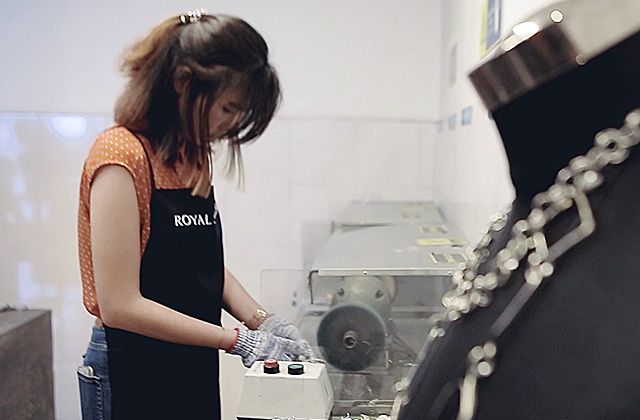 Rachel Au, Lifestyle Writer
I honestly didn't know what to expect when I heard we were going to a pewter-making workshop where we can make our own accessories. What did I expect was my lack of creativity when it comes to creating 'designs' from scratch (as discovered during my last Buro Tries session where we went for a silkscreen painting workshop) and it matched the reality. Watching Hafiz demonstrate the different things we can make with the pot of liquid pewter in front of us was jaw-dropping—it was very cool—but for the freehand method, it was a little tricky so I settled for the moulds… and a last, and kind of successful, attempt at making a heart-framed paperweight. I quite liked the workshop except for the fact that my nose got really itchy from all the dust bunnies produced while I was polishing all my 'creations' (I was very determined to make every inch of them shine).
Su Fen Tan, Editorial AssistantSource:http://www.buro247.my/lifestyle/health-fitness/fitnessfriday-team-challenges-fly-yoga-at-aravind.html
When they told us that the pewter-making class wouldn't be as difficult as it was addictive—they really meant it. After Hafiz's demonstration, we all dove straight into action. Casting the pewter with the moulds was easy as all we had to do was pour the liquid into the chosen shell and wait for it to set. Creating something by freehand, though, was a different story altogether—as effortless as Hafiz made it seem, it was quite challenging, but a whole lot of fun when you set your mind to create something and, for a lack of a better word, addictive. I definitely wouldn't mind coming back for more pewter-making fun.
For more information about The Foundry workshop or to book a place, visit the Royal Selangor website.
Related stories:
Buro Tries: Making a terrarium with Ohsum Mossum Terrariums
Buro Tries: Silkscreen painting with TH.inc
| | |
| --- | --- |
| SHARE THE STORY | |
| Explore More | |