Mothers are our heroes. They are the backbone of the world. It does not matter if she is your biological mother or someone who has been a motherly rock to you. Mother figures are there for you through good times and bad. In spite of all the trouble you put them through, mothers never stop loving, unconditionally. In 2019, continue to shower mothers with love, and gifts are a great way to begin. With their special day just around the corner, treat mum to some of the best gifts they won't buy for themselves.
1. Tumi Troy Crossbody Voyageur Blue Palm Print, RM1,450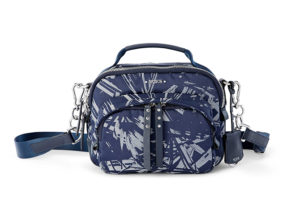 Shop 

here

 now.
Perfectly sized, this travel case is not just cute, it can also hold all your mum's essentials. Mothers will love the lightweight nylon bag because it does not compromise on style and its design is practical. If mummy loves travelling, this is the perfect bag to bring along, especially with its adjustable, removable strap. Can't wait to see mummies strutting in style with this attention-stealer. 
2. Moët & Chandon Rosé Living Ties Limited Edition, RM319 (750ml)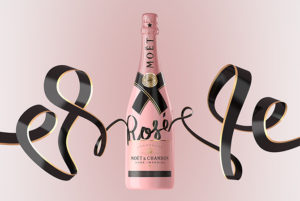 Shop

here

now.
This special Mother's Day celebration, there is no rosier way to bond with your mum than with this limited edition bottle from Moët & Chandon. The Rosé Impérial champagne's colour is radiant, has a palate that's seductive, and acutely fruity. This gift is, without a doubt, the symbol of togetherness as illustrated by the ribbons which twirl around the Rosé Impérial bottles elegantly. Mothers will not only love the beautiful, pink design of the bottle, but also the exquisite taste of the champagne. So demure, so elegant.
READ MORE: How to properly drink and appreciate champagne
3. RIMOWA Essential Check-In M in White Gloss, £600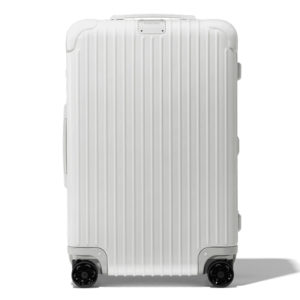 Shop

here

now.
For the jetsetter mums, this luggage is the perfect gift. Present your mum with the ultimate example of luggage innovation with the Rimowa Essential Check-In suitcase. In addition to being the first suitcase ever to be made from polycarbonate, it is also lightweight, durable, and strong. After all, it is engineered for travel. Mums can now travel in both style and security. What's there not to love?
4. Dyson Cyclone V10™ Absolute, RM2,799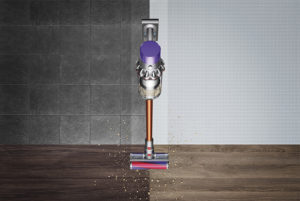 Shop here now.
There are jetsetter mums, and there are mums who are homebodies. These are mothers who prefer being at the comfort of their own homes. As mothers age, homemaking can become increasingly difficult. Hence, why not ease mum's trouble and help elevate her wellbeing with this cord-free vacuum from Dyson. Mothers would adore this gift because—with no loss of suction—homes would be left spotless. The efficiency of Dyson's most advanced V10 motor will come in handy as it sucks all of mother's worries away!
5. Givenchy 4G iPhone X/XS Cover, RM1,400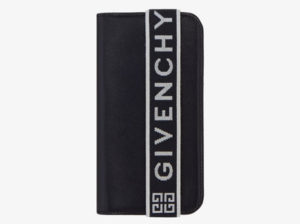 Shop here now.
Mothers will remember the elegant, black dress Audrey Hepburn wore in Breakfast at Tiffany's and they also remember the legendary fashion house behind the dress. This Mother's Day, gift your mum a modern take on that memory. The combination of the black and white Givenchy 4G elastic jacquard band fastening with the black leather exudes timelessness and class. In addition to that, there is also a removable strap and space for five cards. Mums will be left in awe from the convenience of this crossbody phone case from Givenchy.
6. Urban Retreat's Urban Escape Spa Experience, RM429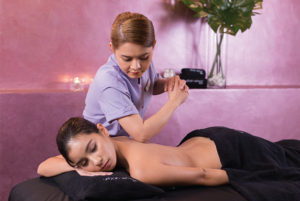 Shop here now.
It is a given that most mothers have to juggle many responbilities that can induce a macabre amount of stress. In order to combat and prevent pains, treat mum to a day at a spa, specifically the Urban Retreat Spa. Opt for Urban Escape, the most luxurious spa experience. Mums will be overwhelmed with serenity as they are treated to milk baths, body wraps, body scrubs, aromatheraphy massages, and ritual foot soaks. At the end of 180 minutes of bliss, mothers will emerge energised once again.
READ MORE: 5 Awesome spa getaways in Southeast Asia that your mum will love
7. Urban Armour HOVR™ Phantom Running Shoes, RM699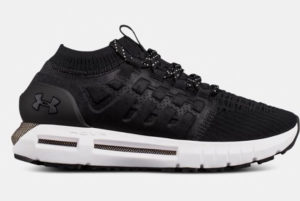 Shop

here

now.
This is one for the books—and also for active mums who are constantly on the go. Whether mummy is running in the park or shopping for groceries, this is the perfect pair of shoes for her. These super light shoes are molded to be extremely comfortable as well as durable. In addition to that, mum will love the impact-eliminating technology provided by HOVR™. With this pair of shoes on, mum will revel in a whole new experience.
READ MORE: 5 Stylish (and comfy) shoes that are perfect for everyday wear and travel
| | |
| --- | --- |
| SHARE THE STORY | |
| Explore More | |