Lifestyle
Monsta X's Wonho cleared of all charges, Gal Gadot sings John Lennon's "Imagine" with celebrity friends
Hello, pop culture junkies! Welcome back to Pop Culture Catch-Up where we bring you everything you need to know in the pop culture scene that happened over the week. This week's headlines include the cancellation of the 2020 Eurovision Song Contest, the clearing of Wonho's charges, and Ysa Yaneza's latest music video.
Eurovision 2020 has been cancelled
— Eurovision Song Contest (@Eurovision) March 18, 2020
Due to the COVID-19 pandemic, the 2020 Eurovision Song Contest will not be held. According to the European Broadcasting Union (EBU), this is the first time in the annual event's history—the inaugural show was in 1956. The 2020 event was slated to run from 12 May to 16 May 2020 in Netherlands; the venue is decided based on the winner of the previous year (Duncan Lawrence won in 2019 with Arcade).
In a statement posted on Twitter, the EBU said: "Over the past few weeks we have explored many alternated options to allow the Eurovision Song Contest to go ahead. However, the uncertainty created by the spread of COVID-19 throughout Europe— and the restrictions put in place by the governments of the participating broadcasters and the Dutch authorities—means the European Broadcasting Union has taken the difficult decision that it is impossible to continue with the live event as planned". Will the Eurovision Song Contest be held in Rotterdam in 2021? We'll have to wait and see.
Some notable contestants from the competition's history include Celine Dion, ABBA, Lena, Alexander Rybak, Netta, Loreen, and Conchita Wurst.
Disney releases Frozen 2 on its streaming platform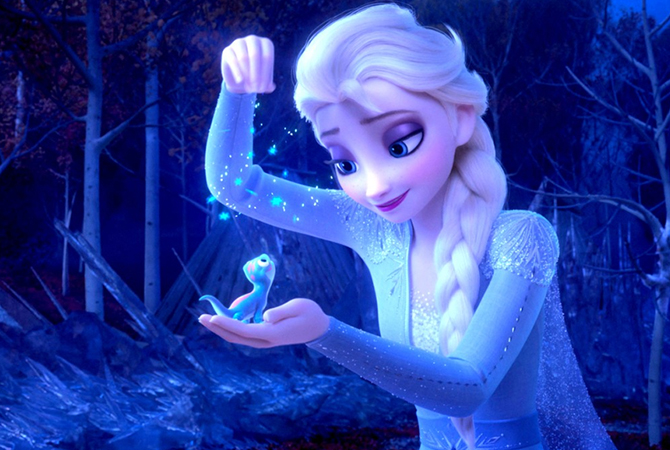 You can now watch the sequel to Frozen on Disney+—three months earlier than scheduled. The popular animated musical film, starring Idina Menzel, Kristen Bell, Josh Gad, and Jonathan Groff, will be available for everyone to enjoy on Disney's own streaming platform starting 15 March.
Didn't get to see it in the cinema? Well, now's your chance to watch Frozen 2—especially for Malaysians who are self-isolating at home from 18 March to 31 March (it's corona time) and everyone else practising social distancing all around the world during these trying times.
Friends reunion special has been delayed
Amid the coronavirus pandemic, the production of the popular sitcom will be shut down. The planned Friends reunion is scheduled to be on HBO Max but filming has been pushed to a later date.
Officially announced in February 2020, the unscripted reunion will feature Jennifer Aniston, Courteney Cox, Lisa Kudrow, Matt LeBlanc, Matthew Perry, and David Schwimmer. The actors were scheduled to film on Stage 24 on the Warner Bros. Studios lot in Burbank (the original Friends soundstage).
The special will still be directed by Ben Winston with Kevin Bright, Marta Kauffman, and David Crane as executive producers.
Gal Gadot gathered her celebrity friends to sing Imagine
The Wonder Woman actress posted a video on Instagram that began with a heartfelt message about the situation we're all in. She said that she was inspired by a man in Italy that was playing John Lennon's song on his balcony. "It doesn't matter who you are. Where you're from. We're all in this together", Gal continued.
As the video progresses, you can spot various celebrities singing the lyrics to Imagine… line by line—starting with Gal Gadot herself. The video features celebs such as Kristen Wiig, Jamie Dornan, Labrinth, James Marsden, Sarah Silverman, Eddie Benjamin, Jimmy Fallon, Natalie Portman, Zoe Kravitz, Sia, Lynda Carter, Amy Adams, Leslie Odom Jr, Pedro Pascal, Chris O'Dowd, Dawn O'Porter, Will Ferrell, Mark Ruffalo, Norah Jones, Ashley Benson, Kaia Gerber, Cara Delevingne, Annie Mumulo, and Maya Rudolph.
The entire world is doing everything we can to fight the COVID-19 pandemic. Positive and uplifting videos such as this really does help. What do you think of Gal Gadot's video?
Lana Del Rey and Sean Larkin call it quits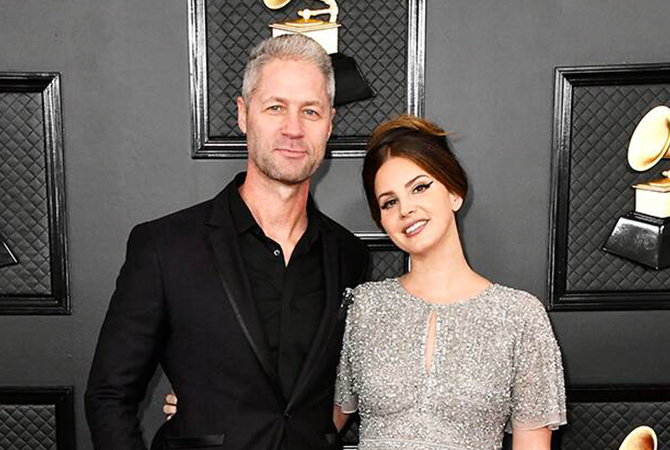 Six months after they started dating, the duo are officially done… with each other. The Summertime Sadness singer and Live P.D. actor are both back on the market. Sean revealed, in a profile with the New York Times, that they are now just friends—"we still talk and whatnot, we just have busy schedules right now".
The pair first got together in September 2019 after crossing paths in New York. Lana Del Rey herself has not addressed the split.
Daniel Dae Kim tests positive for COVID-19 and speaks out against racism
The Hawaii Five-0 and Lost actor is the latest celebrity to reveal that he is down with coronavirus. In an Instagram post, Daniel Dae Kim opened up about his diagnosis and urged the public to adhere to self-isolation guidelines. He got tested in Honolulu, Hawaii.
The actor was in New York for the filming of New Amsterdam—he plays a doctor tasked with fighting a flu pandemic. In the video, he said: "I wanted to let you know that yesterday I tested positive for COVID-19, the disease caused by the coronavirus. To be safe, when I got home I quarantined myself in a room in the house and tried to rest on my own". Symptoms he experienced include chest tightness, body aches, and fever.
In the 10-minute video, Daniel pleaded that everyone takes the situations seriously, saying "For all those out there, especially teenagers and millennials who think this is not serious, please know that it is. And if you treat this without care, you are potentially endangering the lives of millions of people, including your loved ones. So for the sake of everyone else, please follow the guidelines: socially distance, self-isolate, stop touching your face, and of course, wash your hands".
In addition to that, Daniel Dae Kim also spoke out about xenophobia and discrimination against people of Asian descent. "Please, please stop the prejudice and senseless violence against Asian people. Randomly beating elderly, sometimes homeless Asian Americans is cowardly, heartbreaking, and inexcusable. Yes, I'm Asian, and yes I have coronavirus, but I did not get it from China. I got it in America. In New York City".
Here's to a speedy recovery, Daniel!
Ysa Yaneza drops music video for Softly
Singaporean-Filipino artiste Ysa Yaneza has released the highly anticipated music video for her latest single Softly—released under Umami Records. Directed by Ashley Thompson, the music video highlights Ysa's story with a fever dream of glamourised pastel visuals and emotionally intense deliveries.
Watch the video above and listen to track here.
Monsta X's Wonho cleared of all charges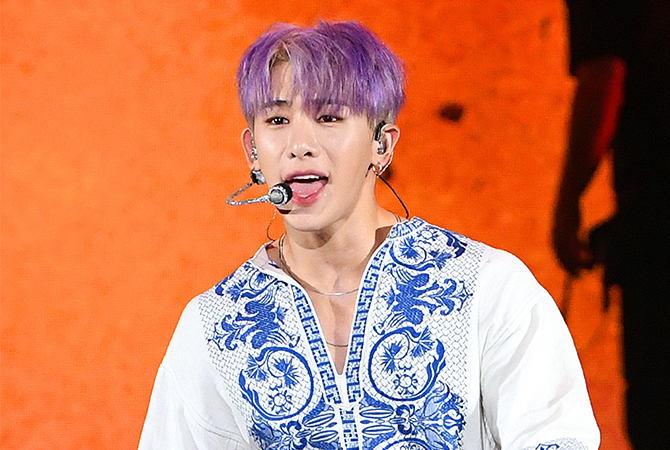 Remember that time when Wonho left his group, Monsta X, after being accused of past drug use? Fans can now rejoice as he's now officially cleared. The Seoul Metropolitan Police Agency launched an investigation against him last year. His agency Starship Entertainment said in a statement: "During the investigation, Wonho actively cooperated with the police and all investigation procedures, including scientific examinations by the investigative agencies. The Seoul Metropolitan Police Agency's drug investigation unit conducted extensive investigations for the past five months but was unable to find any charges".
While Monbebes (fans of Monsta X) are still unsure if Wonho will rejoin the K-Pop group, Starship Entertainment announced that they "will continue to fully support Wonho for developing his own career in the future".
For last week's Pop Culture Catch-up, click here.
| | |
| --- | --- |
| SHARE THE STORY | |
| Explore More | |