Lifestyle
Malaysia's current ranking at the 9th ASEAN Para Games KL2017
How our 'luarbiasa' heroes are scoring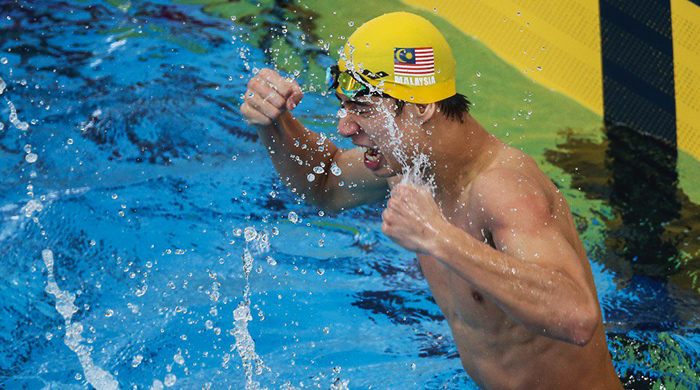 The ASEAN Para Games 2017 is well underway and Team Malaysia has been going on strong since day one. If you need a quick recap on the Games, you can check out our guide here (don't forget you can apply for entrance passes to the Closing Ceremony here). To help you keep up to date with how Malaysia is doing in the ranking and medal tally, we've rounded the important bits below.
This post will be updated daily so do check back.
MALAYSIA'S MEDAL TALLY
Updated as of 19 September, 6:42 pm
OVERALL: Indonesia is in the lead with 37 gold medals but in terms of total medals, Malaysia is tied with Indonesia at 74.
Tenpin bowling saw the Malaysian team grabbing two gold, three silver and two bronze; while Powerlifting added another bronze to the tally.
Malaysia won five gold medals and three bronze in the track and field events.
Malaysian swimmers contributed three gold, two silver and three bronze from the events at the National Aquatics Centre.
The women's 100m T13 (visual impairment) saw Malaysia's defending champion Felicia Mikat settle for a bronze. The rest of the opening day of the athletics programme saw Malaysia take home six gold medals.
Over at the Malaysian para cycling camp, the team made a clean sweet of the five gold medals contested on the final day of the track competition. In addition, they won two silvers and three bronze medals.
Para Athletics continued to enjoy a windfall as Faridul Masri won the men's javelin gold (F56 category); Muhamad Afiq Mohamad Ali achieved a gold in the men's 100m (T12 – visual impairment); Eddy Bernard finished in first place followed by fellow Malaysian Jacklon Ganding in the 100m T37 race (Cerebral Palsy); Siti Noor Iasah Mohamad Ariffin scored a gold in the women's 800m T20 (intellectual impairment) followed by teammate Maswinah Suanang; K. Hemala Devi clinched a gold in the women's discus gold F12 (visual impairment) while teammate Noor Kalsum Fadil grabbed a bronze.
Despite an ankle injury, Paralympian Siti Noor Radiah Ismail – who won bronze in the long jump F20 (learning disability) at the Rio Paralympics last year – clinched the women's long jump gold medal. Meanwhile, teammate Nani Shahiera Zawawi received a silver.
At the Powerlifting event, 15-year-old Malaysia's Nurul Rabiatul Adawiyah Bakri managed to lift 38kg for a silver.
Para Swimming saw Malaysia clinch four silvers and two bronze medals.
The Malaysian cycling team then proceeded to win all remaining six gold medals. In addition, they took home four silvers and one bronze medal.
The first gold of the 9th ASEAN Para Games Kuala Lumpur 2017 went to Malaysia in the Men's Kilometre (C1 C2 C3) competition after Muhammad Adi Raimie Amizahazan raced to first place, followed by compatriot M. Yusoff Hazizi Shaharuddin.
Related stories:
Rio Paralympics 2016: Malaysia bags three golds and two world records
ICYMI: Malaysia's total medals won at the 2017 SEA Games so far
| | |
| --- | --- |
| SHARE THE STORY | |
| Explore More | |