Hello pop culture junkies! We are back again with another episode of our Pop Culture Catch-Up podcast (listen below) where we discuss the biggest news of the week in the entertainment circle. This week's headlines include: the new travel initiative by Prince Harry, Adele Lim quitting Crazy Rich Asians sequel over pay disparity and the plagiarism in Lizzo's Truth Hurts lyrics. Now on to the top trending news!
Prince Harry launches a sustainable travel initiative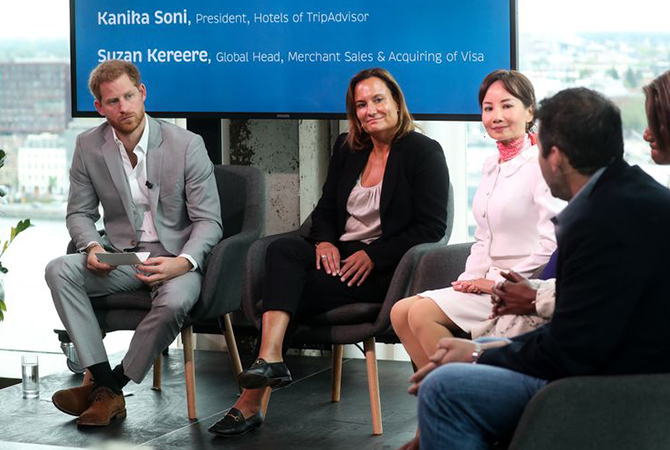 Some royal news coming your way. We spoke a little about Travalyst in our podcast but here's what you should know. The initiative is formed to raise awareness and promote sustainable travel. With assistance from Prince Harry's charitable foundation, Sussex Royal, the programme is a collaboration with Visa, Ctrip, Booking.com, Skyscanner, and TripAdvisor.
Unfortunately, the prince has been accused of hypocrisy due to his usage of private jets. According to Prince Harry, "we can all do better, and while no one is perfect, we all have a responsibility for our own individual impact. The question is what we do to balance it out". We will have to wait to see if the initiative succeeds but with major organisations involved, there seems to be hope that the industry is placing bigger emphasis on sustainability. That's really important.
Did Lizzo steal that infamous line in Truth Hurts?
That's the question we are thinking about—especially if you're a huge fan of one of the biggest breakout stars of 2019. You know that line, don't you? It goes like this, 'I just took a DNA test, turns out I'm 100 percent that b***h'. According to Mina Lioness (a British singer), the line was first tweeted by her back in February 2017. When Truth Hurts was released seven months later (and now first on the Billboard Hot 100),  it was apparent that Lizzo used that exact same phrase. Did Lizzo plagiarise and take something without crediting?
According to the Juice singer, no. She said that she saw the line in a meme on Instagram instead and had no idea that Mina's tweet existed. While their exchange didn't garner a lot of attention back in 2018, Lizzo's move to trademark the line caused Mina to speak out again. Yes, Lizzo should have given credit where credit's due. At the same time, one does not have monopoly over a line he or she said in public unless it was commercialised. What do you think?
Adele Lim quits Crazry Rich Asians sequel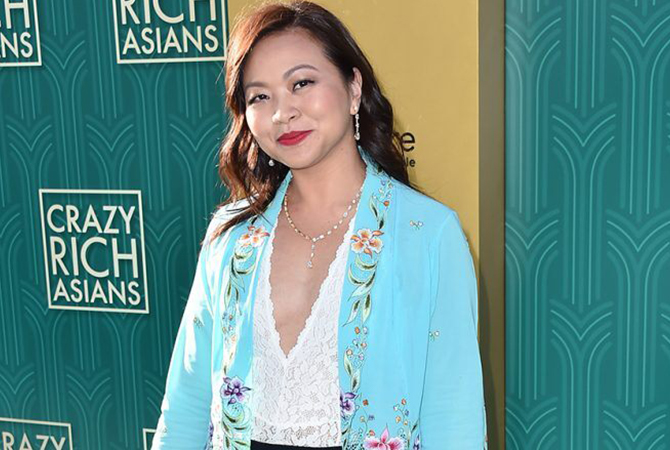 Another pay disparity issue in Hollywood? Well, the Malaysian co-writer of the popular movie is no longer part of Warner Bros. films. Why? Pay disparity as compared to Peter Chiarelli, Adele's co-writer. It was reported that "starting offers were $800,000 to $1 million for Chiarelli and $110,000-plus for Lim". That means Adele will only be paid one/eighth of Peter's salary.
She said "if I couldn't get pay equity after Crazy Rich Asians, I can't imagine what it would be like for anyone else, given that the standard for how much you're worth is having established quotes from previous movies, which women of colour would never have been hired for". Is this a gender or race issue? While society is always quick to jump on things like this, truth is that we don't really know every single detail. Let's just hope that, in the future, women and people of colour get paid the amount they deserve. It's almost 2020, guys. If you remember, we spoke about Adele last week and that's good news for her. Let's see how things unfold from here.
Amber has left SM Entertainment
The rapper, best known as part of South Korean girl group, f(x), has announced her departure from the company. In a letter, she wrote that her "contract with SM Entertainment has ended" and that she has "decided to part ways with the company".
Amber passed a global audition and joined SM Entertainment in 2008 before debuting as part of the girl group in 2009. Here's hoping the best for her in the future.
Camila Cabello releases music video for Shameless
The former Fifth Harmony member has finally made a comeback! To celebrate the confirmation that she's releasing a second album, Camila Cabello dropped the music video for Shameless. In the video, she can be seen "dancing, and even levitating, through the streets of a city, a confessional box, and later a club". It's apparent that her new single is very different from her breakthrough hit, Havana.
With the topic of love at the core of the song, one can only wonder if it's about her relationship with Shawn Mendes. What are your thoughts on the pair?
| | |
| --- | --- |
| SHARE THE STORY | |
| Explore More | |