Gin aficionados, we know just where you should spend your year-end in good spirits. To celebrate its 5th anniversary, Ki No Bi Kyoto Dry Gin—the first craft gin made in Kyoto, Japan—has launched a month-long campaign in partnership with six outlets in the Klang Valley to offer unique ways to explore its range of gins.
From exclusive cocktails to omakase sets and pairing menus, each outlet will be offering special promotions running from now until February 2022. More on that later, but first—what makes this gin special, you ask? Allow us to share what we gathered from a recent intimate media masterclass session…
Love London dry gin? Try Kyoto's version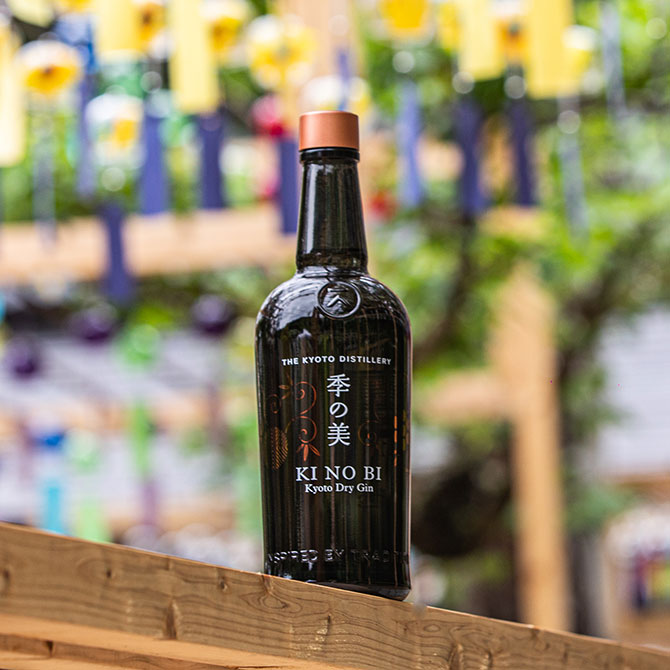 For the uninitiated, Ki No Bi is Japan's first craft gin that is distilled, blended, and bottled in Kyoto. The name 'Ki No Bi' is literally translated from Japanese to mean "The Beauty of the Seasons"—an ode to the 11 Japanese botanicals which are all locally sourced from Kyoto. The distillery categorises these botanicals into what it calls the '6 Elements', which are:
Base(礎): A combination of juniper berry, orris, hinoki (Japanese cypress), which accounts for over half the ingredients and sets the tone for the overall taste profile
Citrus(柑): Yellow yuzu and lemon zest, lending citrus notes reminiscent of tart mandarin and lightly floral notes with undertones of sherbet and lemon sweets
Herbal(凛): Sansho pepper, offering a mildly spicy, oriental finish; and kinome leaves, elevating the aroma and flavour character of the spirit
Spice(辛): Ginger, adding a sharp and spicy kick
Fruity & Floral(芳): Red shiso leaves and bamboo leaves, giving the gin a floral touch
Tea(茶): Exceptional quality green tea (gyokuro) from the Uji region, which laces through the other distillates during the blending process and helps to bring harmony and balance to the blend
If you're a fan of London dry gin, think of Ki No Bi as Kyoto's version—distinguished by Japanese accents, especially yellow yuzu, hinoki, bamboo, and gyokuro tea. Instead of the usual wheat or barley, however, it uses a rice-based spirit that's bottled at a high ABV of 45.7 per cent.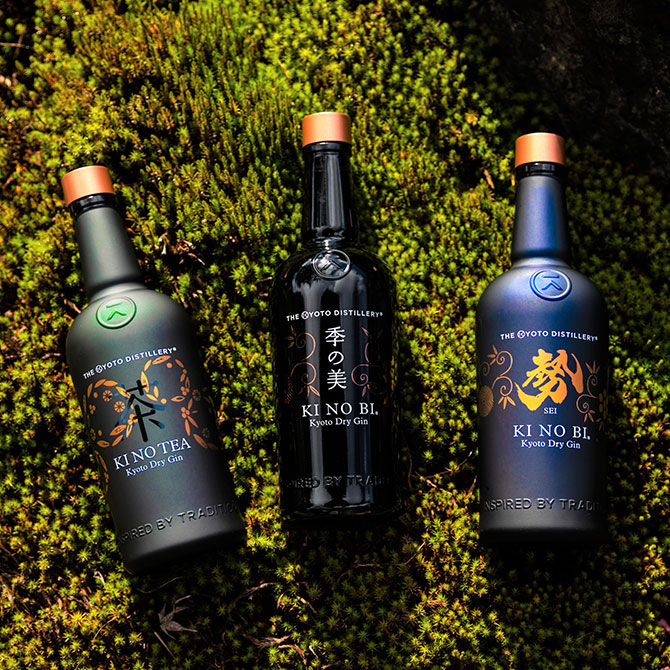 Aside from the signature Ki No Bi, the core range also includes Ki No Tea and Ki No Bi Sei. Those who prefer a tea-forward gin will appreciate the Ki No Tea, which swaps out the herbal, spice, and fruity and floral elements in favour of stronger gyokuro and tencha flavours. On the other hand, Ki No Bi Sei retains the original six elements, but the final blend is bottled at the traditional Royal Navy strength of 54.5 per cent ABV for full-bodied flavour that still leaves a clean, harmonious finish.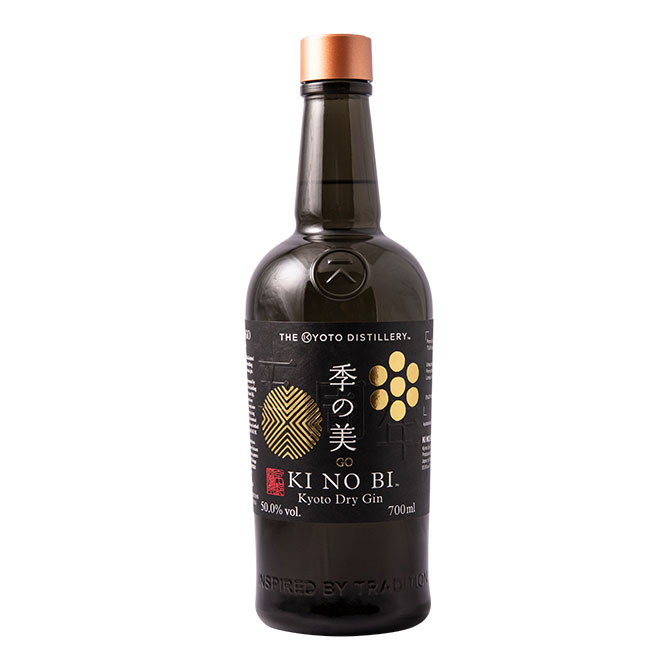 In conjunction with the brand's fifth anniversary, Ki No Bi has also introduced the Ki No Bi Go Kyoto Dry Gin. The limited bottling is crafted from the same 11 regional botanicals, but with the use of Japanese red pine ('akamatsu') instead of hinoki as one of the base botanicals. It is also bottled at a higher strength of 50 per cent ABV to highlight the unique botanical qualities of the gin. To further mark the occasion, the Japanese word for five ('Go') and the fifth Anniversary message ('五周年') are embossed onto the label.
Alternatively, experience these exclusive cocktails and pairings
While you can purchase a bottle of Ki No Bi Kyoto Dry Gin at your nearest spirit and booze retailers any time (as long as they're in stock), here's where you should make a beeline to from now until February for exclusive promotions in conjunction with the brand's fifth birthday:
1. Nobu Kuala Lumpur: Ki No Bi Cocktails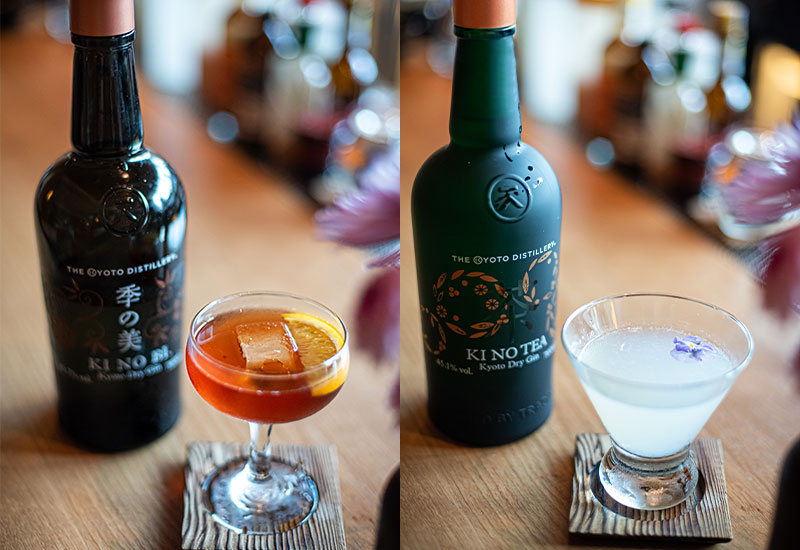 When: 1 – 31 December 2021
Ki No Tea Lychee Lemongrass
2. The Iron Fairies KL: Ki No Bi Cocktails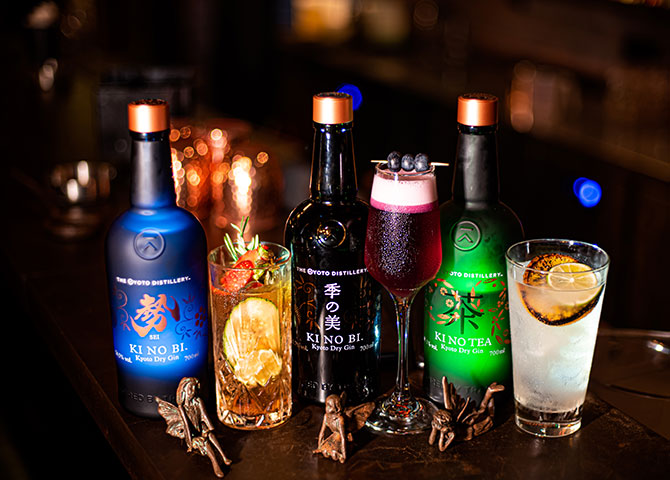 When: 1 December 2021 – 31 January 2022
Price: From RM55 nett
Tomoe Gozen feat. Ki No Bi Go
3. Hana Dining Sake Bar: Bottle Promotions with complimentary signature snacks
When: 6 December 2021 onwards
Price:
Ki No Bi with complimentary Lamb Saikoro (RM550++)
Ki No Bi Sei with complimentary Kuruma Ebi Motoyaki (RM620++)
Ki No Tea with complimentary Lamb Ponzu (RM670++)
4. Kogetsu, The Saujana Hotel: 5-course pairing menu
When: 1 December 2021 onward
Price: RM300++ per person inclusive of drinks
5. Uni Omakase: Omakase 8-course Menu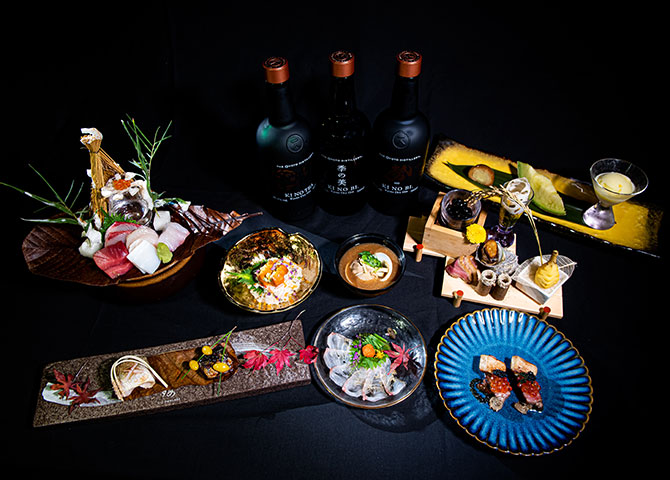 When: 4 – 31 December 2021
Price: RM680++ per person | RM880++ per person with drinks
6. Ho Shun: Ki No Bi Gin Pairing Menu
When: 10 January 2022 – 5 February 2022
Price: RM648++ (optional add-on of RM240 for Ki No Bi pairing)
For more information about Ki No Bi Kyoto Dry Gin, visit the website.
| | |
| --- | --- |
| SHARE THE STORY | |
| Explore More | |