Lifestyle
What Italian design is doing to create a sustainable future in Malaysia and the world
Made in Italy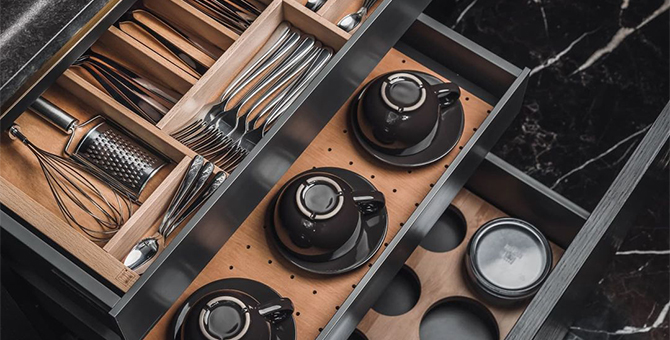 Innovating design with sustainable technologies is Italy's response to a post-pandemic future
Can you name Europe's second-largest manufacturing country? Si, it's Italy! Now in its sixth edition, Italian Design Day is organized yearly—in Malaysia and around the world—to celebrate innovative breakthroughs and successes in Italian design.
Held this year on 23 March, Italian Design Day 2022's theme of 'Regeneration. Design and New Technologies for a Sustainable Future' demonstrated how technological innovation empowers Italian brands to combine functionality and well-being with sustainability and the reduction of environmental impact.
---
"The Italian Design Day has, over the years, established itself as an effective tool for promoting Italian designs internationally, becoming a catalyst for our exports in various strategic sectors. The goal is to conceive new products and new processes based on sustainable technologies in accordance with the concept of promoting a circular economy". — Massimo Rustico, Italian Ambassador to Malaysia
---
Hosted at Maristar, Starhill, by the Embassy of Italy in Kuala Lumpur in collaboration with the Italian Trade Agency, it also presented opportunities to forge stronger partnerships with local industry players to create impressive craftsmanship.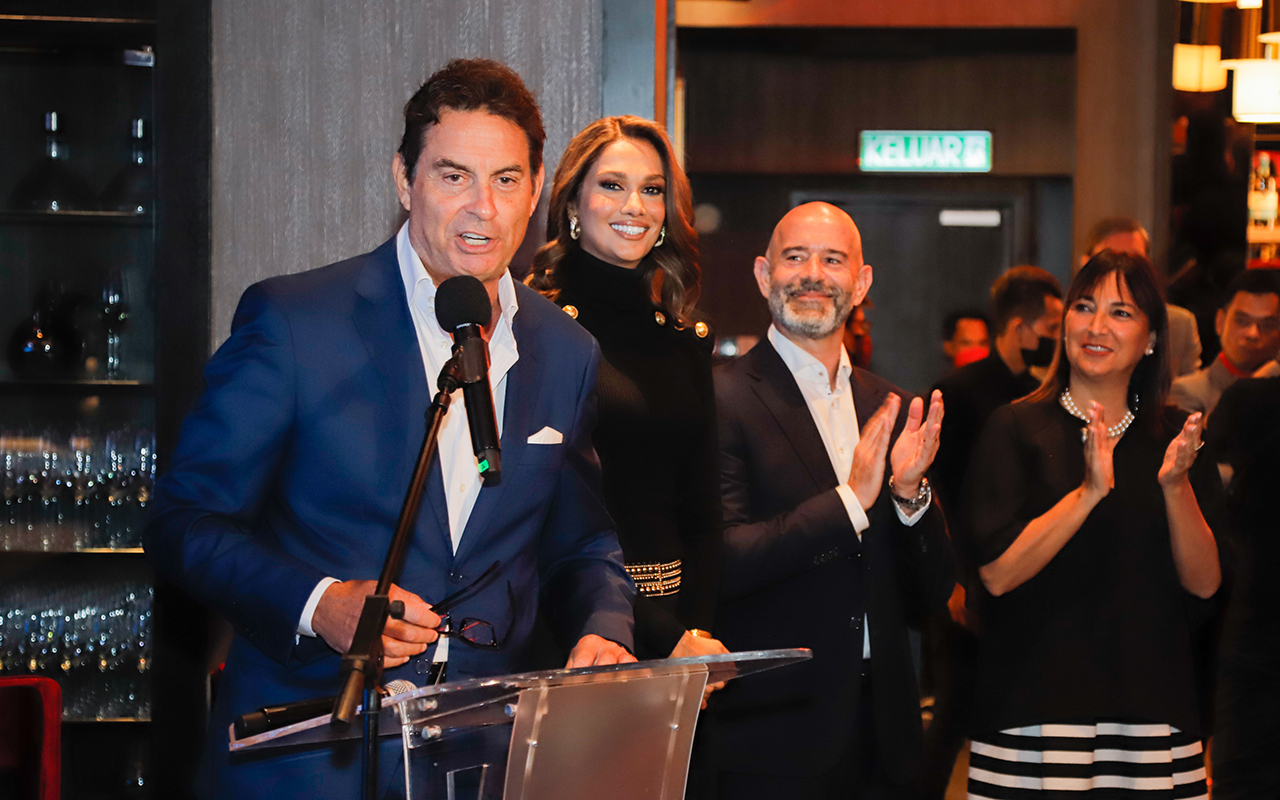 We're in good hands as the 'Ambassador of Italian Design' in Malaysia is ​​none other than Franco Caimi, the CEO of Caimi Brevetti, one of Europe's most prominent design-oriented producers of furniture and components. In his work, he's witnessed firsthand how sustainability is now one of the key guidelines for design, along with the environmental impact of a product.
Following a new format conceived by Massimo Rustico, the Italian Ambassador to Malaysia, prominent Italian brands shared about creativity, innovation and how they're designing for a sustainable future:
Ducati
View this post on Instagram
If you love the exhilaration of speed and freedom, you've probably dreamt of owning (or riding) a Ducati superbike. The company's golden rules of design dictate that all products coming out from the Borgo Panigale factory near Bologna must be essential, compact, sensual, recognizable and sporty.
As an industry leader that sets (and achieves) the highest targets, Ducati has taken a leap into the future with MotoE electric racing motorcycles. Its goal is to produce electric motorcycles that are light in weight but high in performance.
Mangusta
View this post on Instagram
Yachts are the crown jewel of Made in Italy excellence and Mangusta, owned by Overmarine Group, has revolutionized the global yachting industry. In 30 years of operations, it has delivered more than 300 super-luxury yachts ranging from 22 to 65 metres in length. Mangusta is highly sought-after for the versatility and customizability of its designs and materials—which translate to unique vessels of ultimate taste, refinement, beauty and navigability.
Great minds work together
Italian Design Day 2022 also shone a spotlight on stellar partnerships between Italy and Malaysia. Bilateral collaborations are mutually beneficial not only to trade, but also to the exchange of ideas and resources.
Armarior
View this post on Instagram
Since 2018, Armarior has combined Italian expertise, technology and creativity with the manufacturing skillsets of Malaysian masters to produce cutting-edge furnishings and fittings. This enables it to provide local tastemakers with bespoke home solutions that look and feel Italian, but cater to our unique needs and lifestyles.
Permasteelisa
View this post on Instagram
A building that now dominates KL's skyline is Merdeka 118, the world's second-tallest tower with an impressive height of 678.90 meters. Its link to Italy: Permasteelisa, a renowned global player of high-tech glass facades for skyscrapers including Merdeka 118. The company has been tasked with engineering, manufacturing and installing over 150,000 sqm of bespoke glass unitized façade panels, including those covering the 162-meter long spire that will crown the tower.
Something else to look forward to is the bespoke LED light fixtures spanning over 8km that will be visible once the building is completed. Merdeka 118 has earned a triple-platinum rating with international sustainability certifications, including the prestigious Leadership in Energy and Environment Design (LEED), and GreenRE and Green Building Index (GBI)—a first for Malaysia.
Made in Italy, for the world
You can't think of Italian design without fashion popping into your mind. Season after season, the runways of Milan Fashion Week showcase the very best of Italian luxury textiles, tailoring and construction.
View this post on Instagram
Italian jewellery is renowned too for its exquisite design matched by attention to detail and quality. This was on display at Vicenzaoro, Europe's first and largest international gold and jewellery fair in Vincenza, northeastern Italy, which hosted 1,000 brands and thousands of buyers from 50 countries worldwide.
View this post on Instagram
Another anticipated event on the calendar is the Salone Internazionale Del Mobile (aka Milan Furniture Fair), the world's largest furniture trade fair in the world. It's considered a leading venue for showcasing new products and designers of furniture, lighting and other home furnishings around the world. This year, it will be held from 7 to 12 June 2022, with a focus on sustainability.
---
Italian design, through its combination of humanity and technology, is contributing to achieving environmental and social sustainability—in Italy, Malaysia, and beyond.
| | |
| --- | --- |
| SHARE THE STORY | |
| Explore More | |