If we were to ask you now, "As a woman, who inspires you?" what would your answer be? Typically, family members would be the first to pop in mind—and that's fine—but step back for a second and consider how many amazing women there are out there with challenges that confound us and achievements that inspire us. These challenges may never be the kind we would face, not even close, but the lessons learnt and the strength gained are something we can all take with heart. If we're meant to learn from mistakes, we can surely also learn from success. No one is limiting us from having one, three or fifty people in our lives to look up to so if you're looking for more inspirational female figures and their stories, here are Team Buro Malaysia's picks.
As one of our favourite quotes says: "Here's to strong women. May we know them. May we be them. May we raise them."
TERRY SAW, editor-in-chief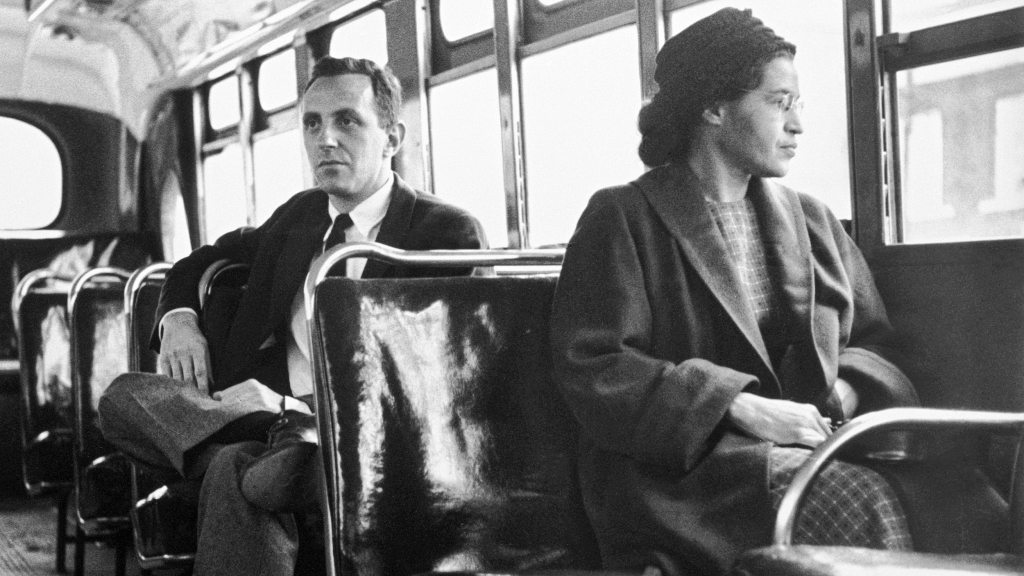 "Flashback to 1955. A soft-spoken, introverted African-American seamstress by the name of Rosa Louise McCauley Parks boarded a segregated city bus on her way home from work. When asked to give up her seat for a white man—in a time where racial segregation laws were clearly not in her favour—she sat up straighter and refused to budge. This momentous civil rights triumph inspired many historical milestones, including the Montgomery Bus Boycott, which lasted 381 days. To me, what Rosa Parks did on bus no. 2857 was more than a story of how her quiet bravery launched a ripple effect that shook the world, but also serves as a daily reminder that any change I want to see, begins with me. In her words, "Each person must live their life as a model for others." #NoteToSelf."
GWEN ONG, deputy editor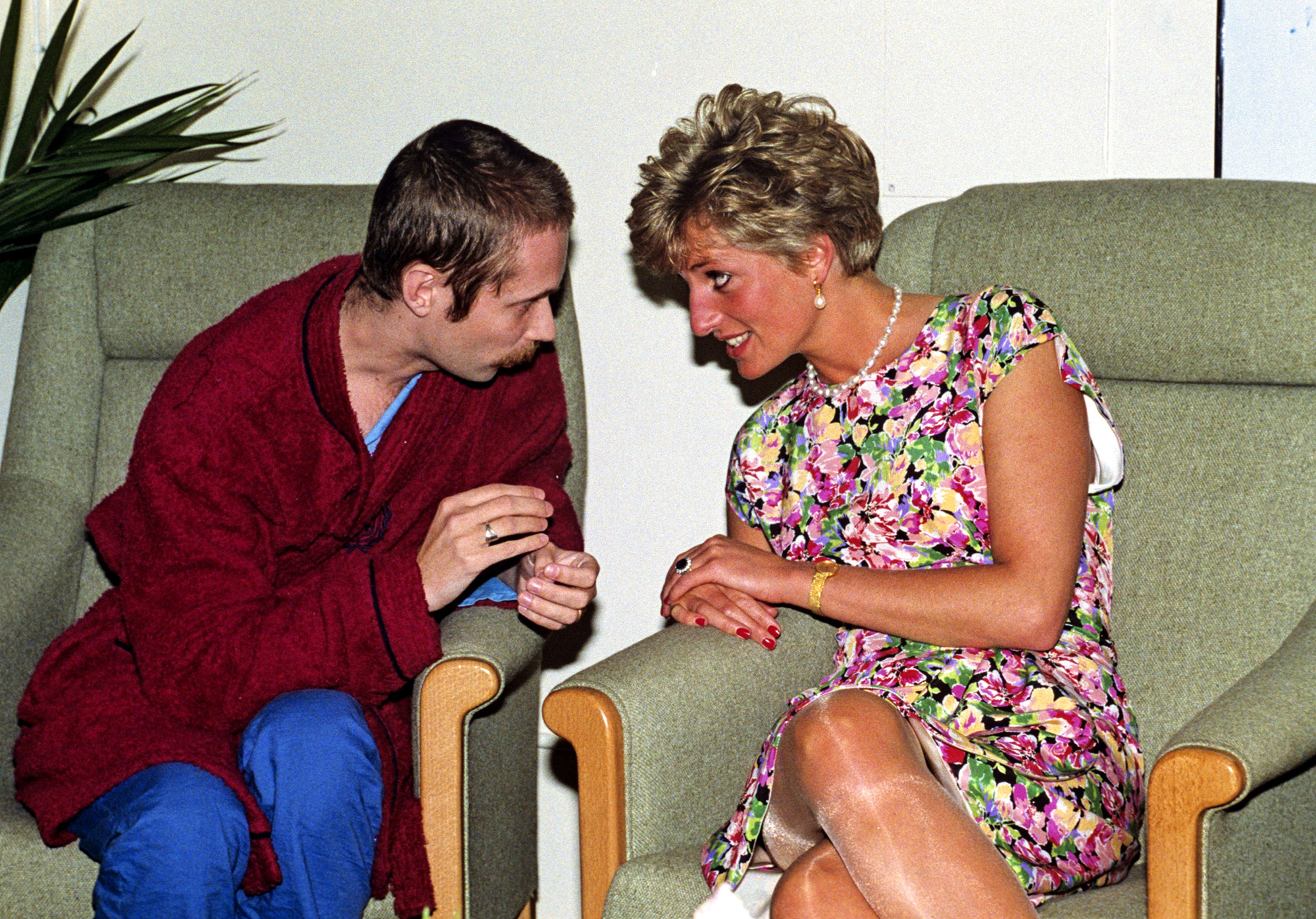 "Inspiring is a strong word and it is not one that should be thrown around lightly. For this month's Team Buro Answers, I had a hard time cracking my head figuring out who I found to be inspirational. So I went back to my childhood and one person comes to mind—Princess Diana. Growing up, we have this skewed vision of princesses (thanks Disney!) with this image of a beautiful girl in a ball gown and tiara who has it all. While the Princess of Wales didn't really have it all, she was kind, noble, charismatic and exemplary as a humanitarian. When she died, I remember reading all these articles about her life and charity work in championing animal rights, children's causes, serious illnesses, etc and thinking to myself, this is what being a princess is about. She's the OG of influencers if you may. The world has not been as enamoured by a royalty since as they were with Princess Diana."
JOAN KONG, fashion editor
View this post on Instagram
"Confession: I've had the biggest style crush on Alexa Chung since I was in high school (which is over 10 years, FYI). There's just something about her preppy cool looks that I wish I could emulate. And although my current style is anything but, she's probably the one fashion It-girl I've been following since the beginning. However, what I admire most about Alexa is definitely her career progression. At 16 years old, she started out as a model. Then, she became a TV personality and later in 2013, released a book, It. Four years later, she founded her eponymous label. In between all that, she was the face of many major campaigns for many brands: Lacoste, Superga, and Longchamp, to name a few. She also collaborated with both fashion and beauty brands on a series of exciting collaborations. A feminist at heart (evident by her brand's recent Autumn/Winter 2019 collection), the 35-year-old made a particular quote in an interview with i-D last year which has since stuck by me. She answered that the best thing about being a woman is "the ability to operate outside of the suffocating norms of masculinity placed on men. Being a woman at this moment in time is particularly exciting—I feel we're on the verge of being heard rather than observed." I couldn't agree more.
STEPHANIE BOEY, fashion writer
View this post on Instagram
"They say behind every powerful man is a steadfast woman. While the world was in awe of the first African-American president, I was completely enamoured by the woman who stood by him. Tall, statuesque and eloquent, Michelle Obama was not just a beautiful trophy wife who stood by his side. She was his equal in every single way. Having graduated from Princeton and Harvard, she influenced a lot of change in the Obama administration. Working towards reducing childhood obesity in America and launching 'Let Girls Learn' in support of providing education for young girls are just a few of the countless efforts she had a part in. Smart and down-to-earth, she presents power through grace and restraint. She once famously said, "When they go low, we go high", reminding us to never stoop to the level of our adversaries. Beauty and brains with a wicked sense of style, she pulled all the stops during her Becoming book tour in head-to-toe Balenciaga. She wore a canary yellow silk shirt dress that was knotted on one side, and it also spilt into a beautiful drape that fit her figure to a T. The icing on the cake? The thigh-high sequinned boots. One of my favourite fashion moments in 2018, hands down!" 
WEI YEEN LOH, senior fashion & beauty writer
View this post on Instagram
"You can't talk about legendary makeup artists without bringing up the one and only Pat McGrath. Backstage pro and entrepreneur, she worked her way from the ground up in the fashion and beauty industry, honing her passion that she gleaned from her mother's love for fashion and makeup. But no makeup artist has a vision quite like McGrath—her ability in mixing and matching colours and materials to create the most fantastical looks have been revered by designers and editors alike. Never short on creativity, she's one of the few makeup artists who preferred using her hands over makeup brushes to paint faces. But one of her constants that has always inspired my beauty routine is her signature—flawless, luminous skin as the base for every look. Apart from consultation stints (she has developed cosmetics for Giorgio Armani Beauty, CoverGirl and more), McGrath also runs her namesake beauty label, dropping eyeshadow palettes and glitter kits that frequently get snapped up by beauty addicts around the globe."
RACHEL AU, lifestyle editor
View this post on Instagram
"My answer for a lot of things seem to be Taylor Swift. A lot of people love her. A lot of people hate her. A lot of people are indifferent about her. While I get judged a lot for being a Swiftie—and I remain a proud one even so—I also know my admiration is unbiased. I also just deleted five sentences because I realised I would be writing an entire essay if I didn't stop. I won't bother telling you what naysayers often feel so strongly about her. I will tell you what you cannot deny. One word: reputation. After Kim Kardashian basically started a hate party with snake emojis and most of the online world followed suit, a lot of things went downhill from there. She laid low and the world wondered about her. In 2017, she teased her comeback on Instagram with an animation of a snake. She took all that hate, all the negativity and turned it into material for her art. She made fun of herself and faced the haters straight on with the words they used. She took control. Sure, she had initially felt really low and defeated. That's only human. We all receive some form of negativity, lack of support and bullying in our lives. We all hear the words, "Don't let them get to you." But can we really? She's an example that yes, we can. We are what we make of ourselves."
SU FEN TAN, senior writer
"I've always admired go-getters who are passionate about their craft—and I'm lucky enough to be working with a team of such individuals on a daily basis (Ed note: Aww!). But if I had to pick one public figure who embodies that quality and beyond, it'll be Yuna. The Malaysian singer-songwriter wears many hats, and she does it with gusto. Besides her own music, she also heads a record label, a platform to nurture and promote local talents; she art-directs music videos; she's got a terrarium shop that doubles as a creative space, championing creativity through workshops and talks; and she makes jewellery! Above all, she has remained down-to-earth and approachable. You know how people say don't meet your idols because they might disappoint you? That is definitely not the case with this multi-hyphenate!"
ALYSSA LEE, special projects writer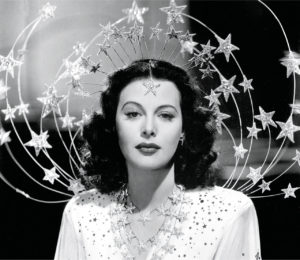 hedy lamarr inspirational women
"What do the Hollywood Walk of Fame and the National Inventors Hall of Fame have in common? Well, besides a notoriously stringent entrance policy, the answer is: a recognition of Hedy Lamarr, arguably one of the 20th century's most prominent yet most hidden geniuses. Confusing? It usually is, when our perception of someone is one dimensional; except, Lamarr was anything but. On one side of the coin, she was named "the most beautiful woman in the world" by MGM and was among the highest paid female stars of her generation. On the flip side, she invented a radio guidance system for torpedoes, aided naval ships during the Cuban Missile Crisis and pioneered the tech used in bringing us Bluetooth, GPS and Wi-Fi. Talk about refusing to be boxed in! As a matter of fact, she resented being known only for her beauty—"The brains of people are more interesting than the looks… Any girl can be glamorous! All you have to do is stand still and look stupid!" There is no shame in pursuing physical beauty—many people have used what their mommas gave them to propel themselves forward in the world—but it is people like Lamarr who are a reminder that there is no point in being jealous of double 'd's when it is so much better to strive towards double 'b's: beauty and brains."
YI SUEN CHONG, art director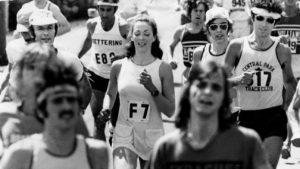 kathrine switzer
"Did you know that women were once banned from participating in a marathon? Then 1927 and Katherine Switzer happened. She was the first woman to officially run the Boston Marathon back in 1967. Back in those days, women were only allowed to run not more than 1,500 metres because we were deemed as "fragile". She managed to sign up and slipped through the registration process by using her initials, K.V Switzer, which organisers presumed belonged to a man. While she was running on the course, race official Jock Semple spotted her and tried to grab her bib because, well, women were not even supposed to be there. Her then-boyfriend, who was running with her, helped her by shoving Semple aside. And on that day, history was made. It's truly inspiring how she never let her gender got in the way of her goals—not even when people tried to stop her. It was an important lesson then and it's still an important lesson today."
| | |
| --- | --- |
| SHARE THE STORY | |
| Explore More | |