Every year, the culinary world celebrates the best in the industry—from restaurants to bars. The World's 50 Best Restaurants—established in 2008—is a list of the finest restaurants in the world. A panel of more than 1,000 culinary experts as well as a structured and audited voting procedure have been vital in deciding the results since its inception.
Under the same umbrella is Asia's 50 Best Restaurants that was held today. Unfortunately, the event did not take place in Japan's Saga Prefecture as planned due to the ongoing COVID-19 pandemic. With travel restrictions throughout the globe (and the need to practise social distancing), this year's edition of Asia's 50 Best Restaurants took the shape of a virtual announcement. This is the first time in the history of 50 Best.
The live broadcast followed the usual format—with a countdown from the 50th to the first. Singapore's Odette took the top prize in 2019 with Bangkok's Gaggan (second) and Tokyo's Den (third) rounding off the top three. Our very own Dewakan made it to the list too, placing 46th.
Which restaurants are included in the list this year? The results are here and Odette in Singapore is officially the best restaurant in Asia this year—for the second time in a row! The runner up position went to Hong Kong's The Chairman whereas the second runner-up spot was awarded to Tokyo's Den.
Check out the full list of Asia's 50 Best Restaurants 2020 below:
1. Odette (Singapore)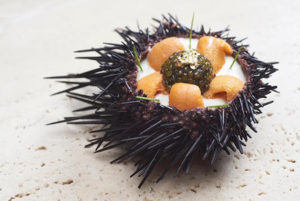 Photo by Odette
2. The Chairman (Hong Kong)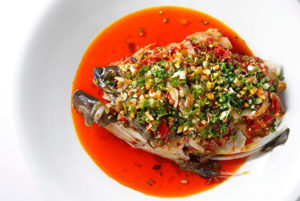 Photo by The Chairman
3. Den (Tokyo)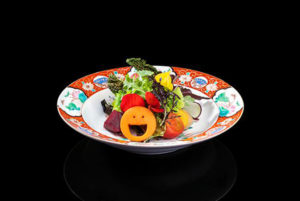 Photo by Denx`
4. Belon (Hong Kong)
5. Burnt Ends (Singapore)
6. Sühring (Bangkok)
7. Florilège (Tokyo)
8. Le Du (Bangkok)
9. Narisawa (Tokyo)
10. La Cime (Osaka)
11. Les Amis (Singapore)
12. Vea (Hong Kong)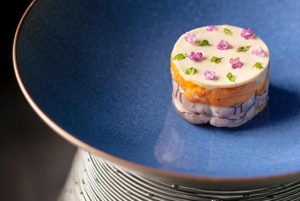 Photo by Vea
13. Indian Accent (New Delhi)
14. Mingles (Seoul)
15. Gaa (Bangkok)
16. Sorn (Bangkok)
17. Il Ristorante Luca Fantin (Tokyo)
18. Mume (Taipei)
19. Neighborhood (Hong Kong)
20. Fu He Hui (Shanghai)
21. Jaan by Kirk Westaway (Singapore)
22. Wing Lei Palace (Macau)
23. Sichuan Moon (Macau) *NEW*
24. Nihonryori RyuGin (Tokyo)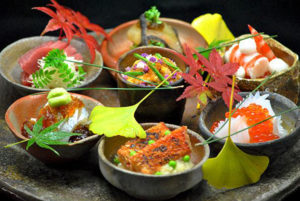 Photo Nihonryori RyuGin
25. Seventh Son (Hong Kong)
26. JL Studio (Taichung) *NEW*
27. TocToc (Seoul)
28. Zén (Singapore) *NEW*
29. Sazenka (Tokyo)
30. Ministry of Crab (Sri Lanka)
31. Amber (Hong Kong)
32. 8 1/2 Otto e Mezzo Bombana (Hong Kong)
33. Lung King Heen (Hong Kong)
34. Hansikgonggan (Seoul) *NEW*
35. Ode (Tokyo) *NEW*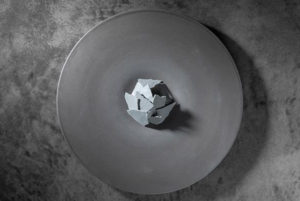 Photo by Ode
36. Raw (Taipei)
37. Locavore (Bali)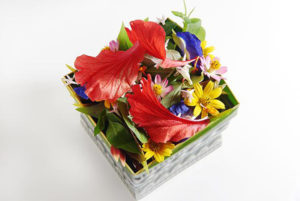 Photo by Locavore
38. Paste (Bangkok)
39. Bo.Lan (Bangkok)
40. La Maison de la Nature Goh (Fukuoka)
41. Ultraviolet by Paul Pairet (Shanghai)
42. Corner House (Singapore)
43. Shoun RyuGin (Taipei)
44. Toyo Eatery (Manila)
45. Bukhara (New Delhi) *RE-ENTRY*
46. Sushi Saito (Tokyo)
47. 80/20 (Bangkok) *NEW*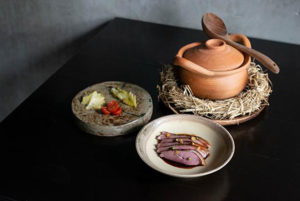 Photo by 80/20
48. L'Effervescence (Tokyo)
49. Inua (Tokyo) *NEW*
50. Nouri (Singapore)
Some individual awards were also given out during the virtual announcement. The Asia's Best Pastry Chef Award went to Chef Natsuko Shoji of Été in Tokyo and the Miele One To Watch Award went to Masque in India. The Inedit Damm Chefs' Choice Award was awarded to Lacine's Yusuke Takada. Hong Kong's Amber took home the Sustainability Award whereas Asia's Best Female Chef Award went to Cho Hee-sook of Hansikgonggan in Seoul. The American Express Icon Award was given to Yoshihiro Murata of Kikunoi in Kyoto. Another winner is Singapore's Les Amis which received the Gin Mare Art of Hospitality Award.
Congratulations to all the winners!
For more information, visit this website.
| | |
| --- | --- |
| SHARE THE STORY | |
| Explore More | |