Lifestyle
The haze is back: What are the causes and how to protect yourself
No, you're not hallucinating
Featured images: Amos Yip for BURO Malaysia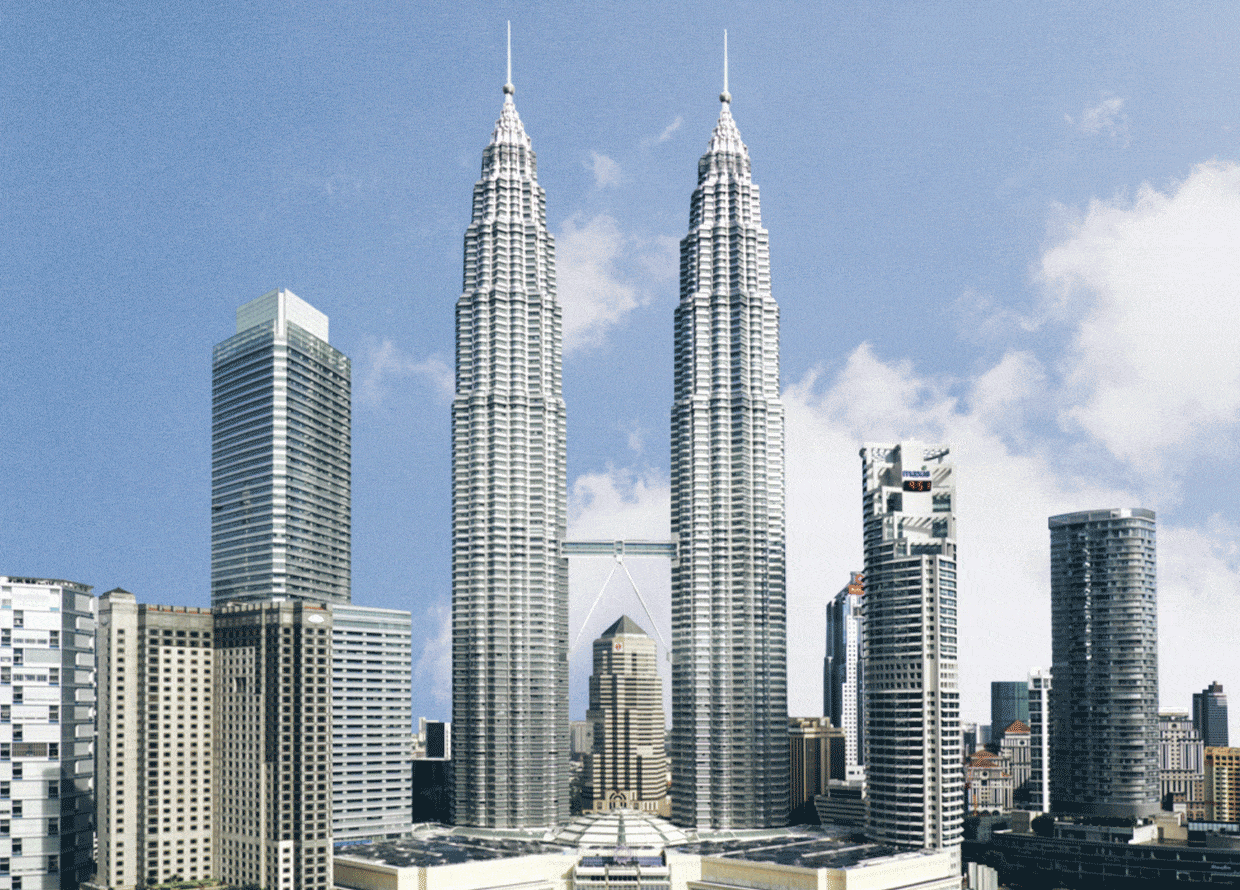 There's a four-letter word in the air outside right now, and no, we're not talking about love. Quite the contrary, it's something we all dread during the dry spells here in Malaysia: haze. This time, however, it's not due to the usual forest fires in Indonesia, but a combination of factors including the current hot weather and monsoon transition period that is expected to last until August. 
Ahead, we break down everything to know about the present haze situation in Malaysia, including its causes, affected areas, and impact on health—plus how to protect yourself, especially in light of the upcoming Raya festivities. 
What is haze?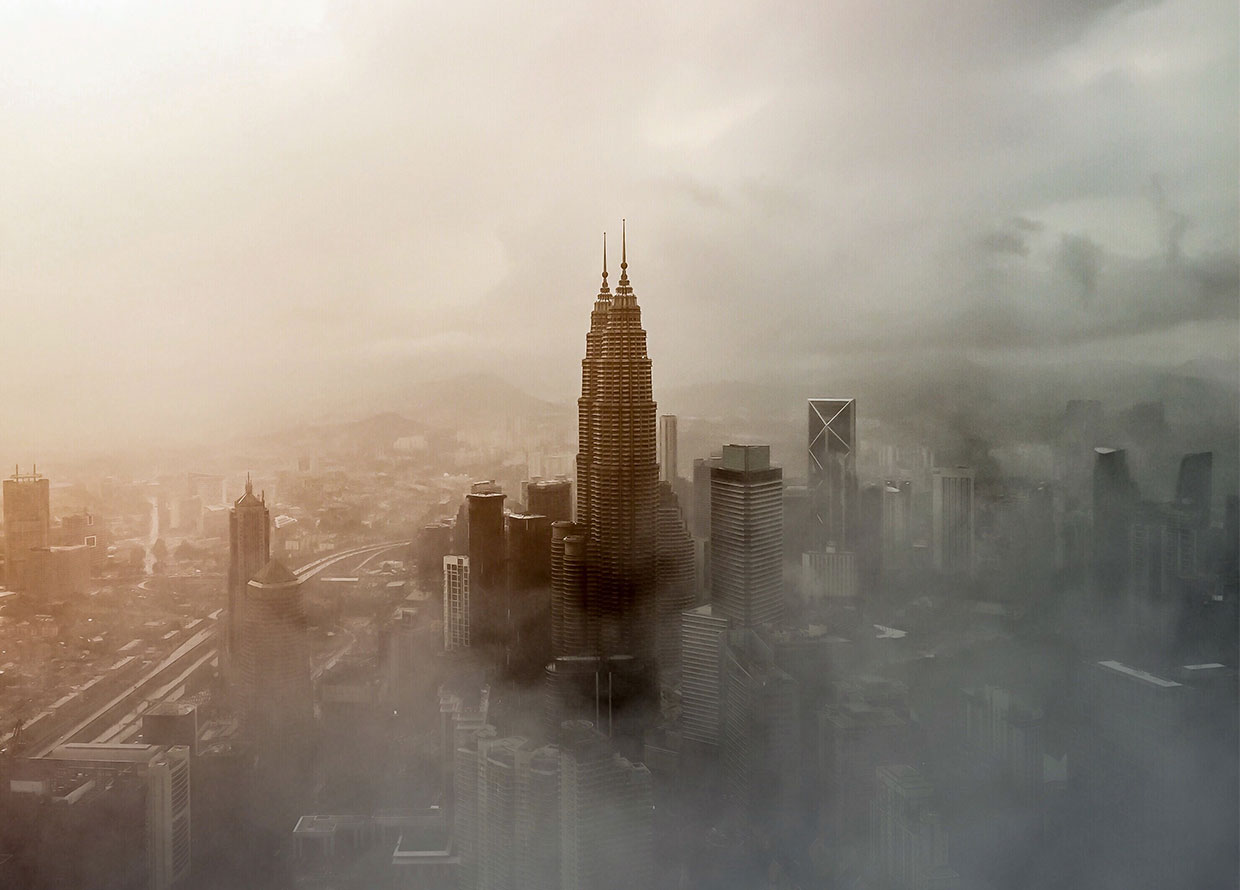 First things first, let's understand what the term "haze" actually means. Haze refers to the phenomenon where air pollutants such as dust, smoke and other dry particles impair the sky's visibility. It is caused when sunlight encounters these tiny particles in the air, which absorb light, thus reducing visibility and contrast. Haze may also appear brownish or bluish. 
Transboundary haze, which contributes to the nation's current haze problem, happens when haze becomes more than a domestic problem. It can migrate to adjacent countries in the path of wind, leading to air pollution in those areas as well, even if haze did not first manifest there. This is one of the causes of international disputes among neighboring countries. 
What are the causes of haze?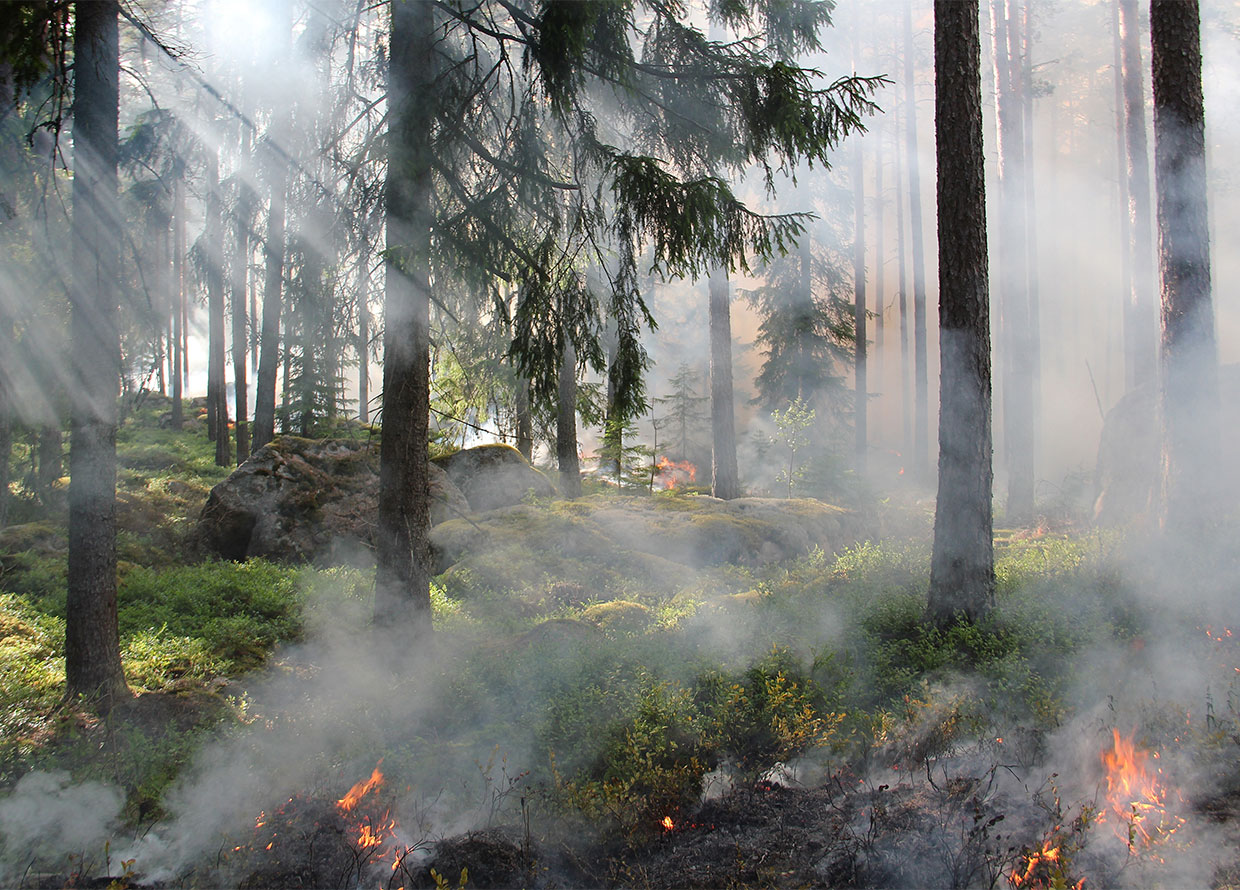 Common sources of pollutants that cause haze include certain farming methods (such as agricultural crop burning), traffic, industrial activities, volcanic activity and wildfires. As aforementioned, the factors contributing to the current haze in Malaysia span several of the above. 
According to Natural Resources, Environment and Climate Change Minister Nik Nazmi Nik Ahmad: "We were spared the haze for the past two or three years as there was a slowdown in economic activities due to the pandemic. But the economy is now fully reopened and at full capacity again. As such, we expect the haze to return."
Aside from the hot weather and resumption of economic activities, peat fires, hotspots and open burning in Malaysia have also affected the air quality, the minister said. 
Northern ASEAN is on fire, purportedly due to farm clearing. We may have seen some of the haze in recent days. More than two million have been hospitalised with breathing problems in Thailand so far this year. This problem used to be down south, no longer. El Niño likely in 2023. pic.twitter.com/gliLXop2k6

— Yin Shao Loong (@yinshaoloong) April 14, 2023
Another report by Sinar Daily attributed the haze to post-Covid agricultural activities in the Mekong Subregion, which comprises Cambodia, Myanmar, Laos, Vietnam, and Thailand. The wind movement has brought the polluted air from these northern Southeast Asian countries to Malaysia, which explains why our northern states are the most affected. 
What are the different classifications of air quality?
Based on the Air Pollutant Index Management System (APIMS) in Malaysia, there are five categories of air quality: 
| | | |
| --- | --- | --- |
| Value of index | Designated colour | Air quality |
| 0-50 | Blue | Good |
| 51-100 | Green | Moderate |
| 101-200 | Yellow | Unhealthy |
| 201-300 | Orange  | Very unhealthy |
| Above 300 | Red | hazardous |
Where are the affected areas in Malaysia?
Air quality in parts of Peninsular Malaysia have reportedly dropped to unhealthy levels over the past few days, namely in Kelantan, Penang, Kuala Lumpur and Johor. The APIMS readings showed air quality levels of 152 in Cheras, Kuala Lumpur; 152 in Segamat, Johor; 107 in Kota Bahru and 104 in Tanah Merah, Kelantan. Separately, a US-based air quality index (AQI) website reported levels of 132 in Tanjung Bungah, Penang; and 132 in Petaling Jaya, Selangor. 
Meanwhile, Health Minister Dr Zaliha Mustafa uploaded a TikTok yesterday that showed the haze in Sekijang, Johor where buildings are almost covered by pollution and visibility is less than 200 metres.
How does haze impact health?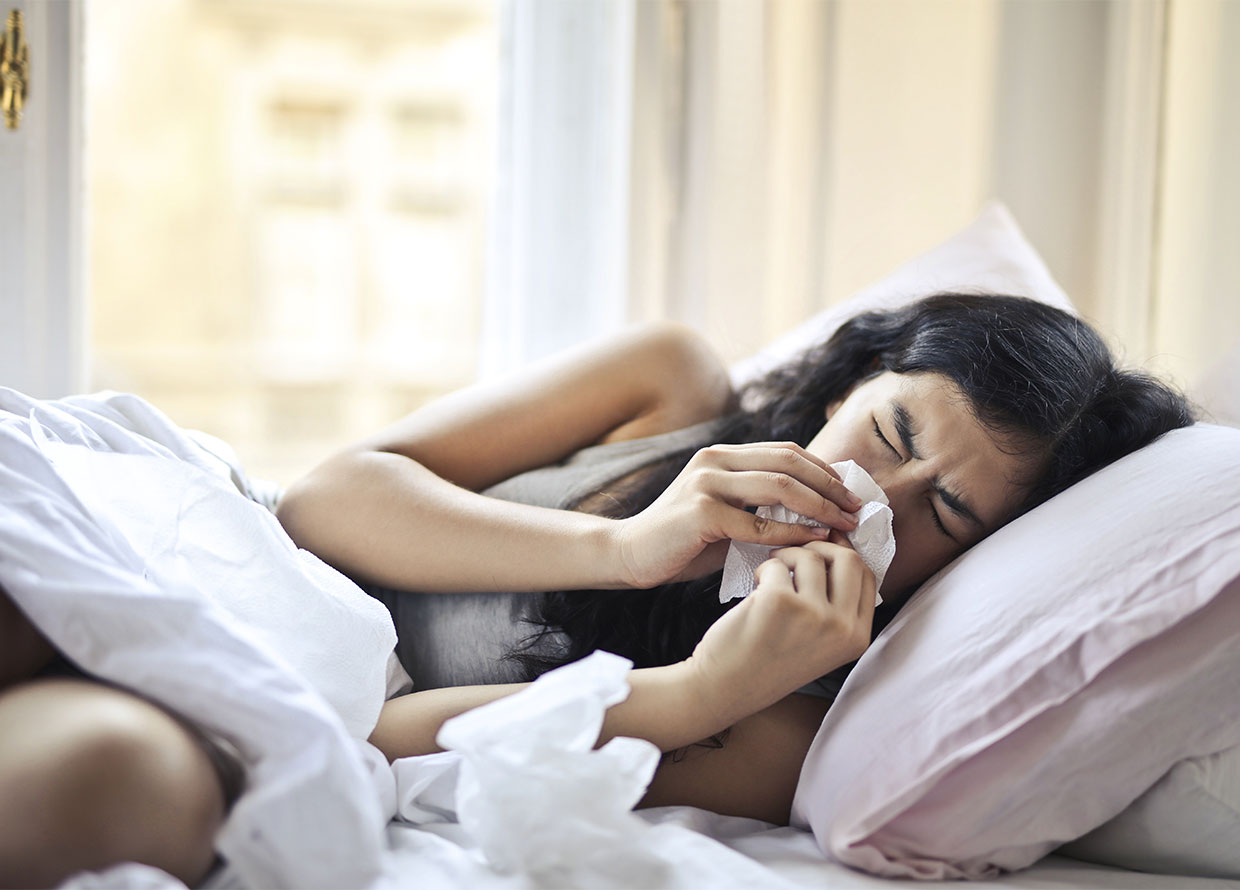 Short-term exposure to haze, which refers to continuous exposure to unhealthy API levels over a period of a few days, can cause several short-term effects even among healthy inviduals. Sensitive groups including people with diabetes or heart/lung disease, older adults, and children are more susceptible to these risks. (Note: There may be one to three days of lag time between exposure to haze and health effects/symptoms.)
Short-term effects:
Irritation to the eyes, nose, throat, skin and airways

Eye inflammation

Throat infection

Rashes (for babies and those with sensitive skin)

Sneezing or coughing

Aggravation of lung diseases

Asthma attacks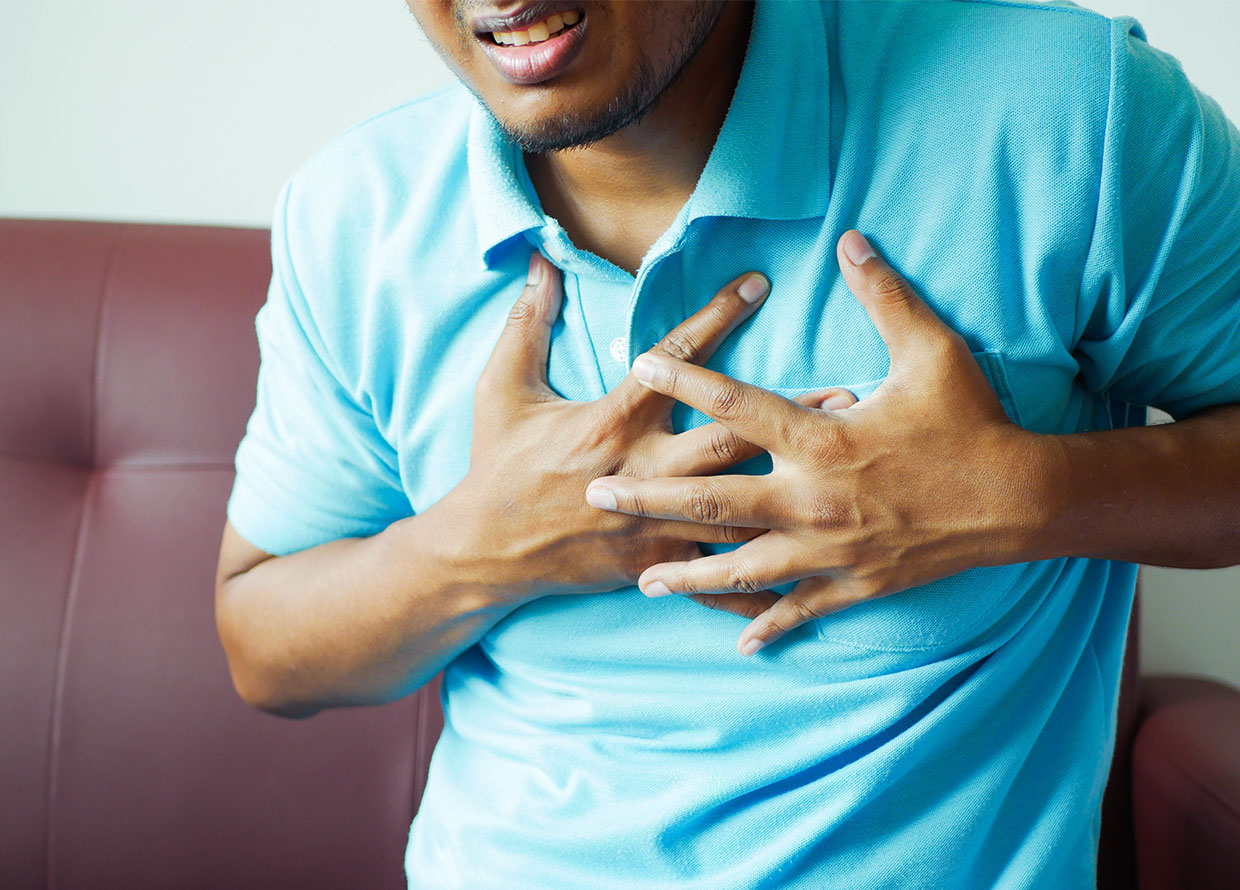 On the other hand, long-term exposure to haze (read: continuous exposure to high levels of pollution over several years) may cause potentially fatal effects on human health. Generally, Malaysia does not experience haze throughout the year, meaning that public exposure is usually short-term.
Long-term effects:
Development of chronic diseases such as bronchitis

Increased risk of death by cardiovascular diseases

Reduced life expectancy
What should you do to protect yourself?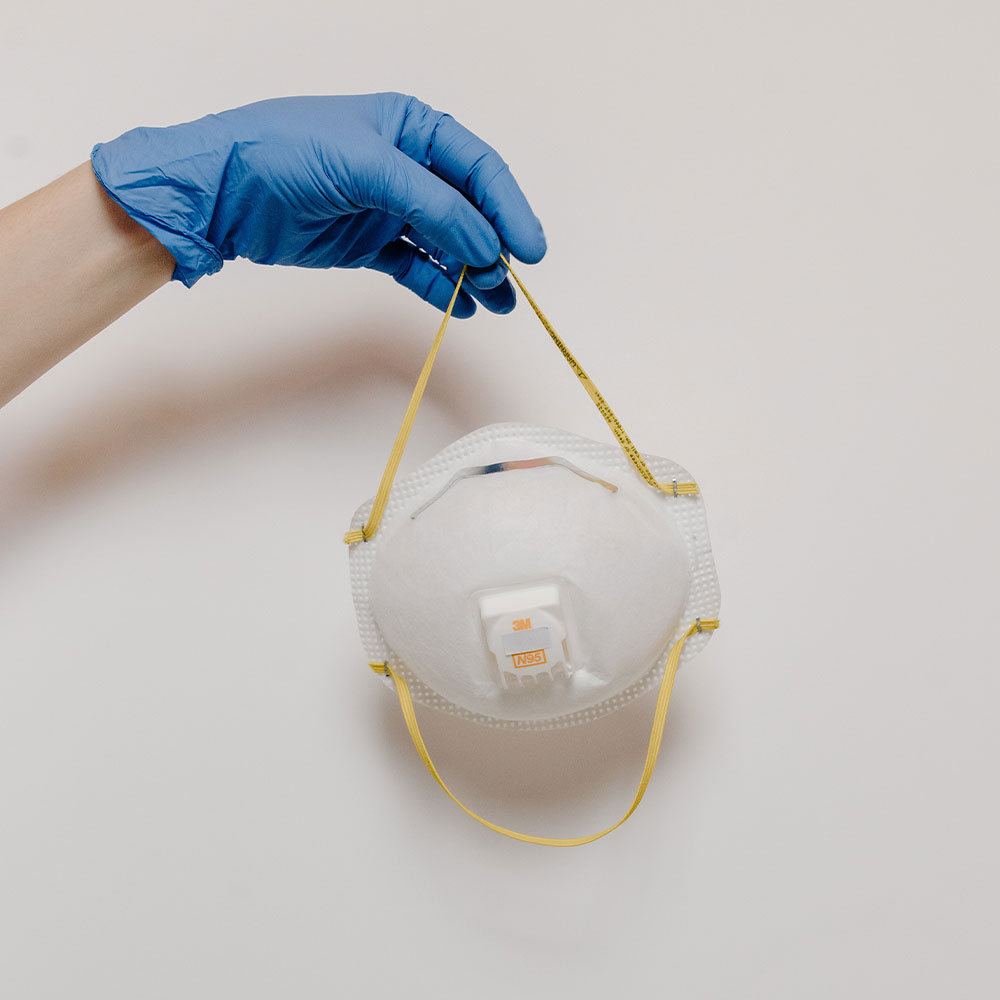 With the Raya season and holidays coming up, here are a few practical tips to keep you and your loved ones safe amidst the festivities: 
Avoid outdoor activities, especially aerobic exercises, as they will make you breathe deeply and take in more pollutants into your lungs.

Stay indoors as much as possible and close the doors and windows. This will help to reduce the rate of haze particles entering your home.

Avoid activities that can produce indoor air pollutants in enclosed spaces, such as smoking.

Keep your body hydrated. This helps your kidneys to flush out the toxins from your body more effectively.

If available, use air-conditioners and air purifiers for air circulation and cooling. Check to make sure the air filters are clean to help keep the air indoors safe from pollutants.

If you need to be outdoors, wear a mask. N95 masks are recommended as they are designed to keep out fine particles. Surgical masks and cloth masks do not provide adequate protection as they are mainly designed to prevent the spread of body fluids instead of haze particles. 
For more lifestyle news, click here.
| | |
| --- | --- |
| SHARE THE STORY | |
| Explore More | |