The spookiest time of the year is just around the corner. While you may already be planning your costume (we reckon Squid Game will be a popular theme this year) and pumpkin-spiced feasts, the 31st of October is the day for horror nerds to get a scare (or thrill) out of unsettling events. Good news if that's you—Malaysia is full of inexplicable incidents that will give you goosebumps all over.
In conjunction with Halloween, we revisit some of the creepiest places in Malaysia that have become synonymous with haunting myths, murders and mysteries. Get ready to be spooked.
1. Kellie's Castle, Ipoh, Perak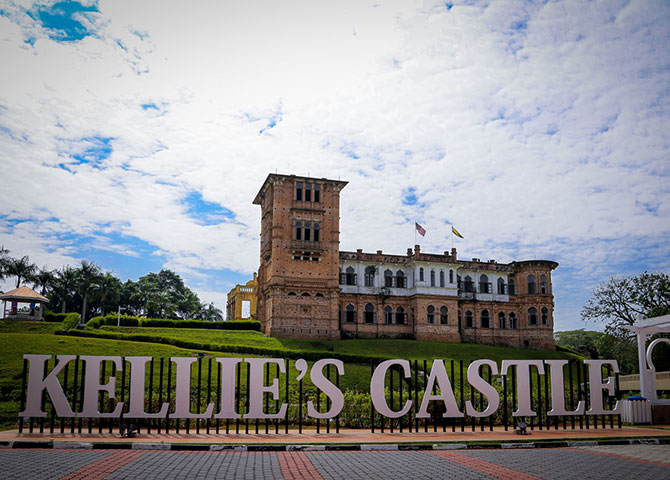 Named after William Kellie Smith, a Scottish planter, Kellie's Castle was abandoned for over 80 years after he died from pneumonia. He had planned to build the castle for his wife Agnes, but construction was halted upon his sudden death in 1926. Since then, the Perak State Government has taken efforts to maintain the majestic structure that features Moorish, Indo-Saracenic and Roman influences, opening it to tourists from the year 2000.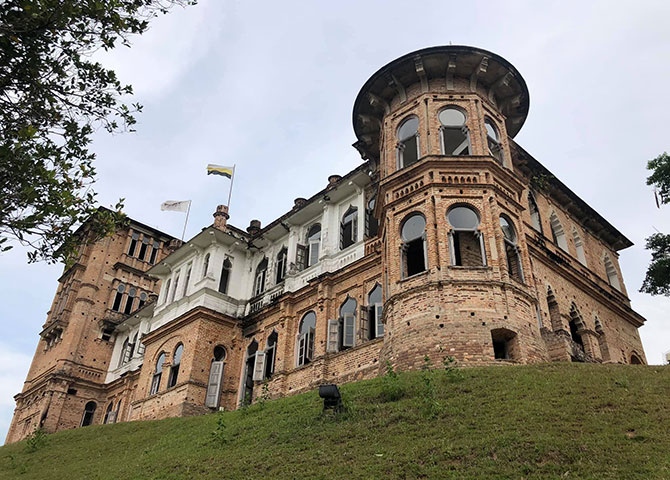 Many a curious visitor have explored its grounds that entwine tragedy and romance, claiming supernatural sightings and uneasiness during their visit. One couple reportedly saw ghostly figures in the window while photographing nocturnal animals. Others claim that William's spirit roams the second-floor corridor, although he actually passed away in Lisbon. His wife and family never returned to Malaya following his death, but some claim to have seen William's six-year-old daughter in an all-white ensemble running around her abandoned bedroom.
Besides the sightings, three secret tunnels have been discovered and more believed to be hidden. However, the tunnels are now closed off to visitors after some lost their way underground. Yet, these eerie rumours and strange events have not deterred brave souls from paying the castle a visit—perhaps all the more reason so.
2. Highland Towers, Kuala Lumpur
The tale of Highland Towers is one that today's generation may be familiar with. In 1993, an entire block of apartment collapsed without warning, killing at least 48 of its residents. It was later found that the surrounding soil had absorbed excessive water, causing a landslide that weakened the structure's foundation. The incident shook the nation and led all other residents in the remaining blocks to evacuate their homes.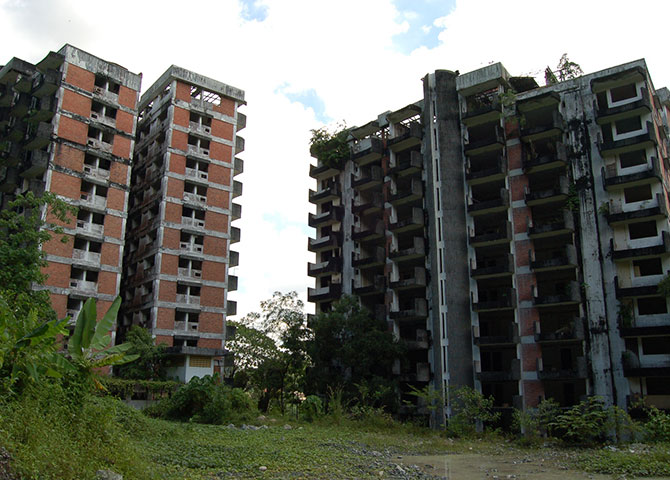 The area remains abandoned 28 years on today, with reports of the remaining towers becoming a hotbed for criminals and drug addicts. Paranormal junkies claim that an old lady and a baby now haunt the ruins, whilst some reportedly can hear the cries of the people crying out for help during the collapse in the area.
3. Pulau Jerejak, Penang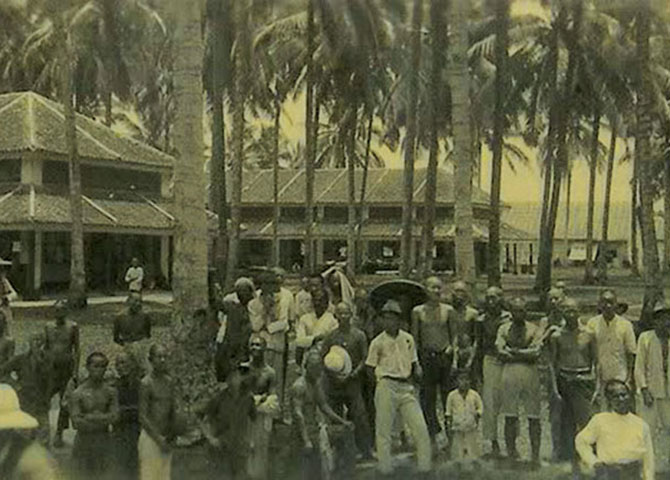 Before it became the vibrant tourist attraction it is today, Pulau Jerejak had a gruesome history. Prior to World War II, the islet off the coast of Penang housed individuals with leprosy and was later turned into a camp for refugees and displaced persons. Arguably the most famous part of its history, however, was from 1969 to 1993, when it was used as a maximum-security prison for the most notorious criminals—thus earning its nickname as the 'Alcatraz of Malaysia'.
According to British colonial records, there were more than 9,000 deaths on the island, including 7,000 leprosy patients, 2,000 migrant workers, and a number of TB patients. Fishermen and visitors have reported sightings of spirits seemingly unable to find peace after suffering an unwilling departure from this world. Some visitors have also claimed to feel shrouded in an unnerving aura upon stepping foot in the area.
4. Maxwell Hill (Bukit Larut), Taiping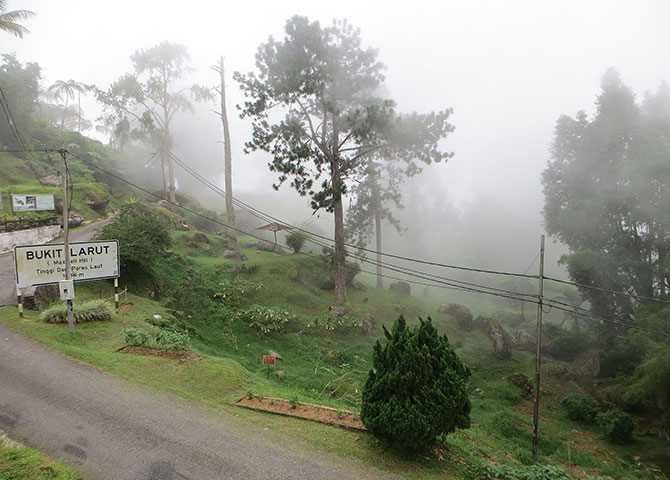 Bukit Larut, or formerly known as Maxwell Hill, is a popular spot amongst hiking enthusiasts thanks to its cool climate and hillside views. Developed in the 1880s under the direction of William Edward Maxwell, who was Assistant Resident of Perak at the time, it is home to the oldest and smallest hill resort in Malaysia.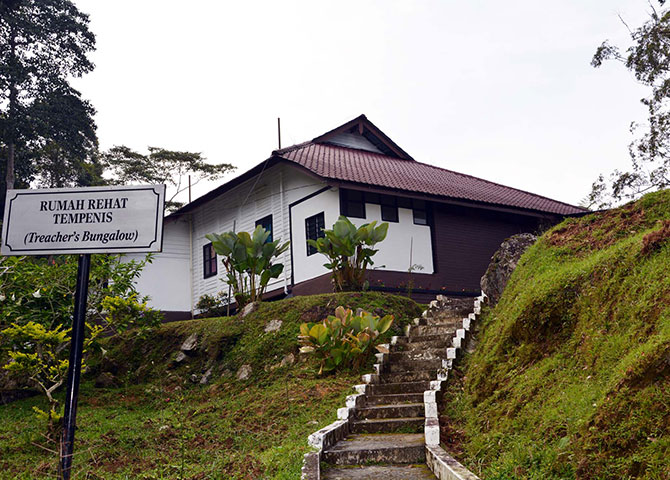 Not many are aware of its ghastly history, involving the blood, sweat, and lives of ragged prisoners who were forced to build the road up the hill during the Second World War. While many are charmed by the colonial buildings and scenic views from the summit, some have experienced unexplained thuds on doors, footsteps and an eerie presence around the area. Several have even reported feeling that they were "touched" by something they could not see.
5. Villa Nabila, Johor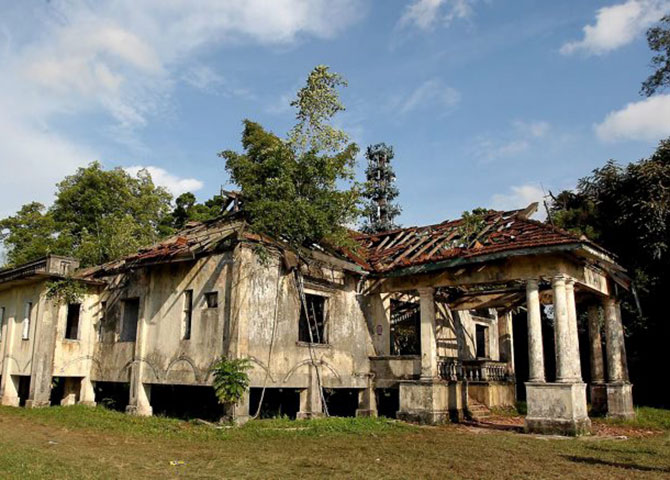 There are many myths associated with this dilapidated villa perched on a hill overlooking Danga Bay in Johor Bahru. One common account tells of how a maid killed a family, including a little girl named Nabila, out of greed for the family heirloom. Another similar tale is that they were killed by two hitmen, hired by a relative because of greed. Still another story recounts the murder of a wealthy Caucasian family that once lived there.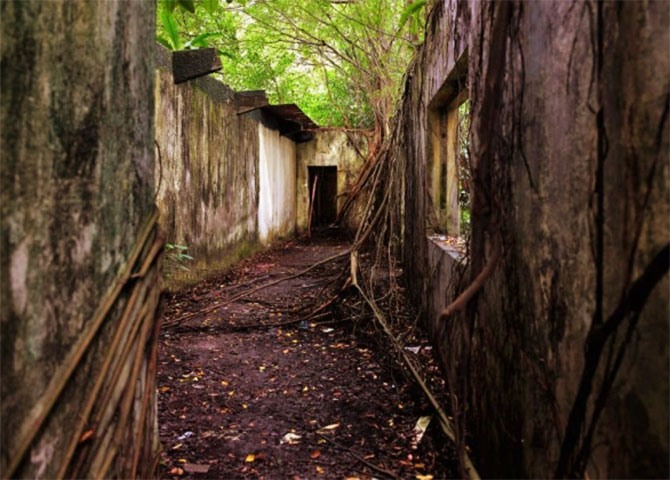 Whichever version you may or may not buy, there have been real stories of missing persons after visiting the area. In 2013, the police received a report of a missing 16-year-old boy who was spotted entering the villa. He was later found at a friend's house, but speculations of what actually happened continue to circulate on the web. In fact, the incident inspired local director Syafiq Yusof to film a horror documentary titled Villa Nabila that was released in 2015, revealing interviews with individuals who claim to have experienced unearthly encounters there.
6. Amber Court, Genting Highlands, Pahang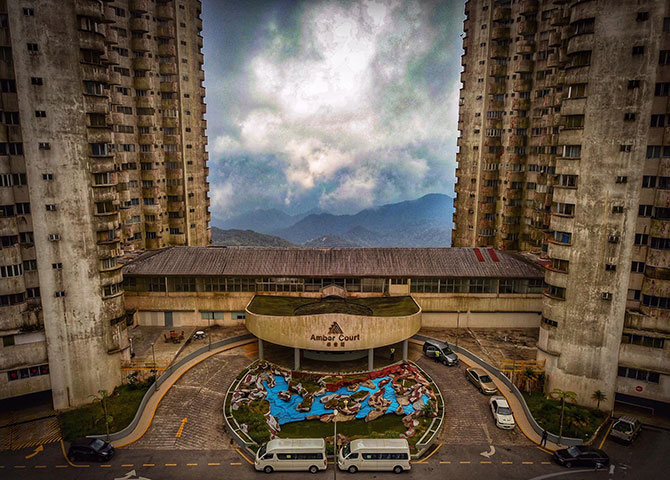 Amber Court is another famously creepy apartment complex, located in Genting Highlands. Surprisingly, the 23-storey towers are still open for homestays and rent despite the haunting stories by those who have previously stayed there. Some have allegedly seen a headless woman and other accounts claim to hear her screams and slamming doors from their rooms.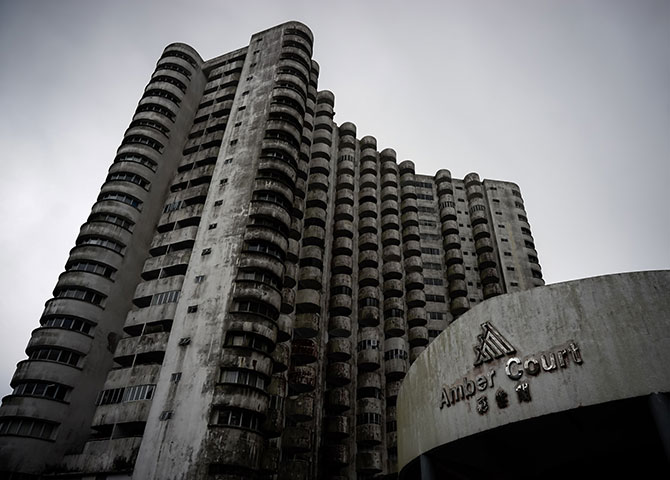 During the filming of the 2017 film Haunted Hotel, the cast had stayed at the condominium. One of the cast members, actor Alvin Chong, reportedly heard knocking sounds and saw ghostly apparitions there—made more frightening by the cold, howling winds late at night.
7. Mimaland, Selangor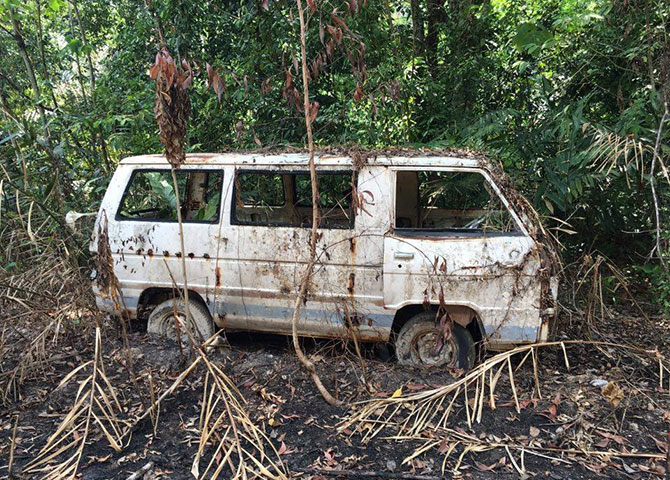 Malaysia in Miniature Land, or more commonly known as Mimaland, debuted as Malaysia's first theme park in 1975. Located in Ulu Gombak, the park initially drew large crowds for its various attractions that included pre-historic dinosaur figures and fun water slides. However, a series of safety issues and accidents eventually led to its closure in 1994. Left abandoned from then on, the private land continues to draw visitors—for very different reasons—till this day.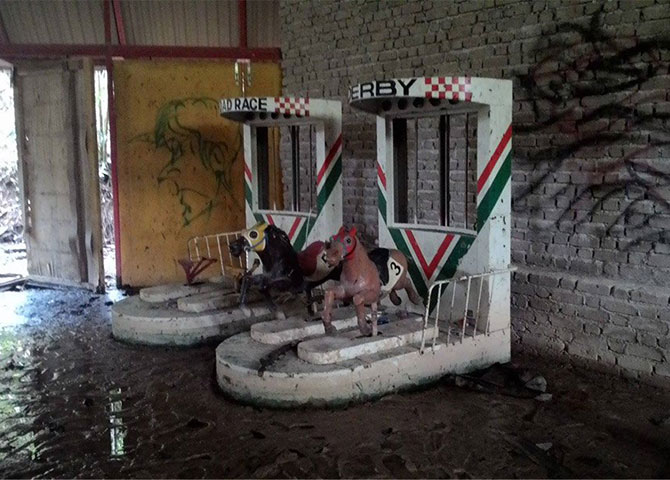 A report by New Straits Times relates how some venture its grounds for a chance encounter of paranormal activities, while others seek adventure in a "Lost World". Rumours of the former include an unverified incident where a young man who had been rowing his boat in Mimaland was knocked over by strong waves, causing it to capsize. Although he allegedly managed to swim to shore, he felt ill afterwards and died a few days later.
Another report by China Press details how during the filming of the local horror film Miimaland (2020), the crew experienced supernatural incidents, including unexplained hysteria among three staff members.
If you've read through these myths and real-life stories without chills down your spine, you're a champ. Now the question is: would you actually have the nerve to visit these places?
Read more Halloween-related stories here.
| | |
| --- | --- |
| SHARE THE STORY | |
| Explore More | |