Lifestyle
Harry Styles releases new music video for 'Lights Up', Jameela Jamil opens up about suicide attempt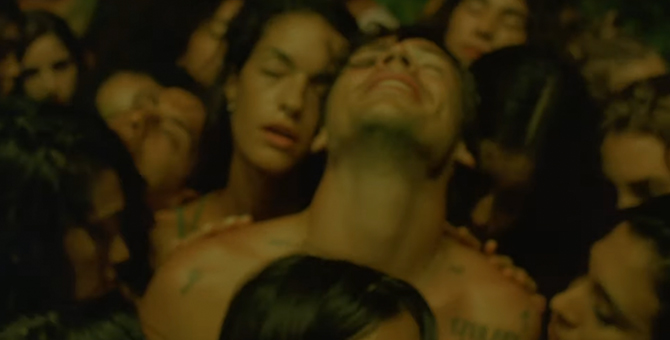 Hello pop culture junkies! Welcome back to another episode of Pop Culture Catch-Up podcast as we discuss the biggest news of the week in the entertainment circle. This week's headlines include: Harry Styles' newest music video for Lights Up, Jameela Jamil's suicide attempt revelation and a new self-empowering song by Tiffany Young. Now on to the top trending news!
Harry Styles drops first music video in two years
Time flies and it has been two years since Sign of The Times was released to bless our ears! The One Direction member's new song might be different from his debut solo single but the excitement's the same nonetheless. Fans have been eagerly waiting for fresh music from Harry Styles and they finally got what they wished for. It's a double whammy too—with both track and video out now.
The Tame Impala-leaning Lights Up can be considered dreamy pop. It's about self-discovery and lucidity. In the music video shot in Mexico, the singer can be seen dancing among shirtless men and women. Steamy! What do you think of the song?
Jameela Jamil opens up about past suicide attempt
You know her from The Good Place and her activism. On World Mental Health Day (10 October 2019), the actress revealed that she almost took her own life. She mentioned that she suffered from post- traumatic stress disorder (PTSD) and used Eye Movement Desensitisation and Reprocessing (EMDR) to survive. She urged everyone to seek help if they are struggling and to just "hang on just a bit longer". Celebrities speaking out about their mental health issues are not new but are necessary. With the platform they have, they have the ability to help remove the stigma surrounding mental health struggles, whether depression, anxiety, or others. In the podcast, we pointed out some ways to cope with your troubles, including seeking help. That's really, really important.
Billy Porter in talks to be fairy godmother in Cinderella
Billy Porter Cinderella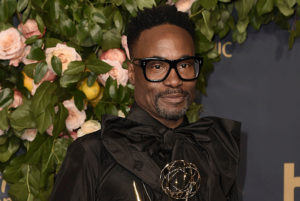 If this is confirmed, it is about to be groundbreaking! The one and only Billy Porter will be perfect for the role of Cinderella's fairy godmother. Honey, yes. The Pose actor might be joining Havana singer Camila Cabello in a reimagined version of the popular story by Sony. In addition to Camila who will be responsible for much of the movie's soundtrack, the film is slated to be directed by Kay Cannon from Blockers (he will both be writing the script and directing). That isn't all—James Corden and Leo Pearlman, under their Fulwell73 name, will produce. What do you think of the Emmy Award-winning actor's possible involvement as the first ever male fairy godmother in Cinderella?
Tiffany Young makes a comeback with Run For Your Life
The Girls' Generation (or SNSD) member dropped the music video for her newest single today and it's reminiscent of her girl group days. In the video, she portrays an edgy dance performance similar to what the South Korean legendary group is known for—except with an upgraded style. In an Instagram post, the LA-based musician said "we should embrace experimental ideas, sounds, & concepts" and that the song is about "the fight & the hunger to live for what you love & who you are". What are your thoughts on Tiffany's new song, Run For Your Life?
| | |
| --- | --- |
| SHARE THE STORY | |
| Explore More | |