Despite the erratic weather in KL these few weeks, we're here to remind you that after rain comes a rainbow and after the storm comes a calm. Same goes for the ongoing global pandemic—while epidemics continue to rage across the world, countries from the East to the West are successfully flattening the curve and getting ready for the next step.
Pollution has been reduced. Nature is recuperating. Communities are coming together in solidarity and support. There are still glimmers of hope in the current madness. We've been keeping an eye out for stories to be optimistic about—read on for this week's round-up of good news.
A family of elephants cruise near Terengganu petrol station
Nature reclaims its place in the world as social distancing rules have resulted in a decrease in human activities and movement. The streets of Malaysia are no exception as a family of four elephants were spotted last Sunday near a petrol station in Kenyir, Terengganu. Due to the MCO, animals are comfortably roaming to find food. Earlier this month, a wild boar was recorded roaming in Lorong Galing while Perhilitan Johor rescued a wandering male tapir in Jementah before releasing it back to Endau Rompin National Park.
Countries ease restrictions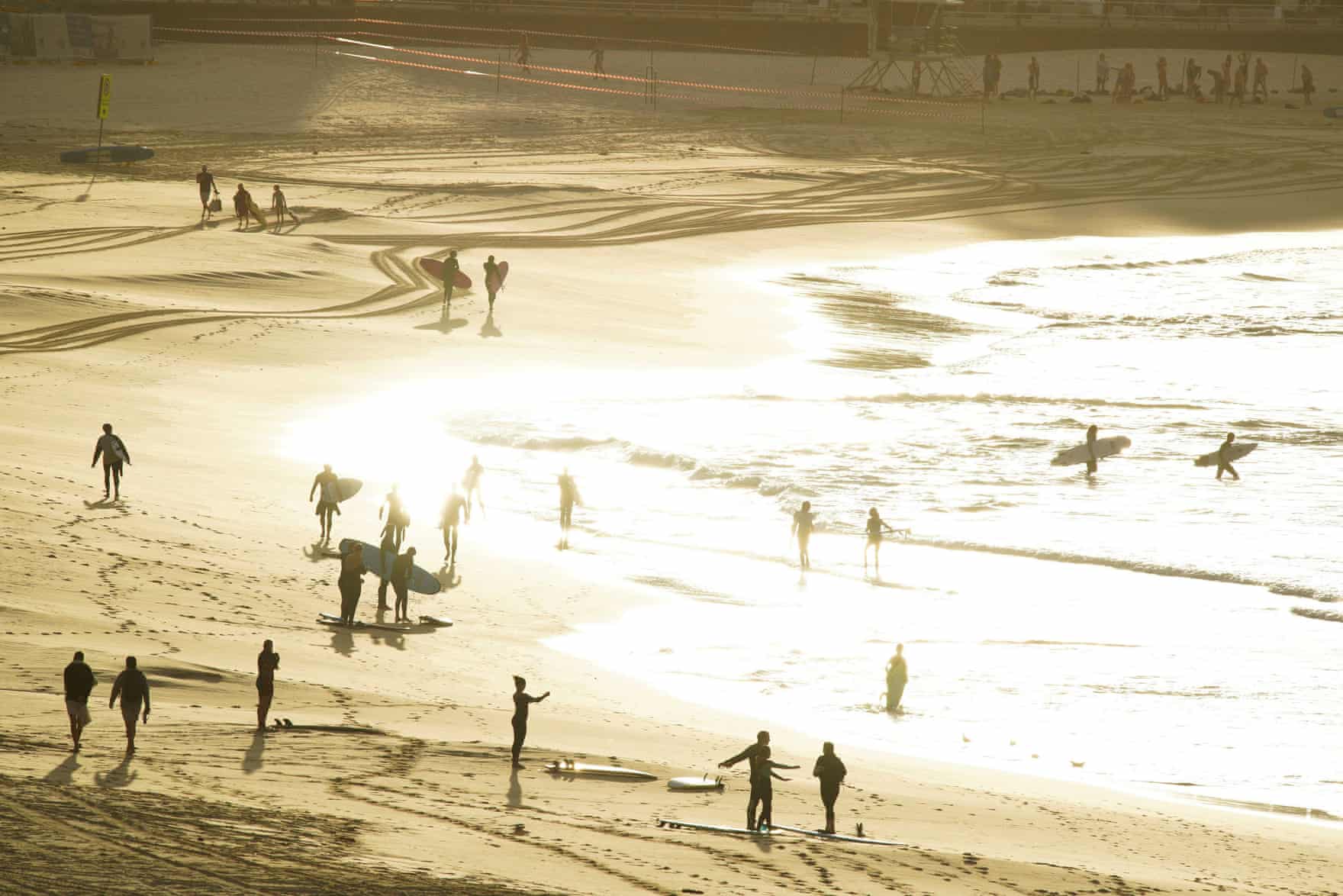 Following successful periods of social distancing measures, countries all over the world have started easing their lockdown restrictions. New Zealand announced this week that there had been no more local transmissions, meaning some non-essential businesses, healthcare and education can gradually resume. Bondi, Bronte and Tamarama beaches were reopened to the public in Sydney as Australia takes its first steps in easing coronavirus restrictions. Meanwhile, countries from France and Italy to Nigeria are starting to plan a cautious easing of strict lockdowns, thanks to falling infection rates. In Spain, children have been allowed outside for walks for the first time in weeks and in China, some have returned to school.
A perfect rainbow shines over the Big Apple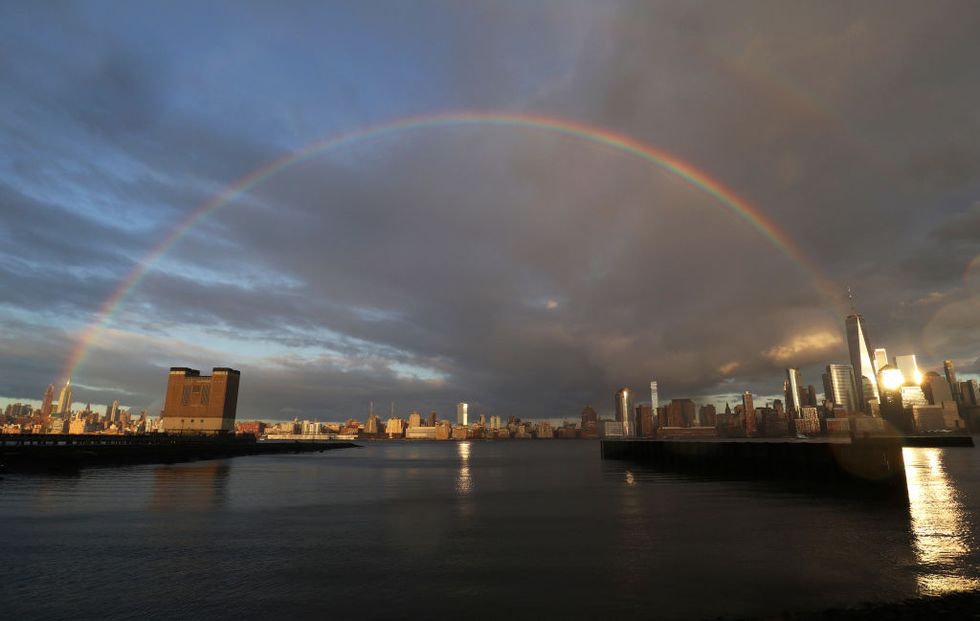 With more than 100,000 confirmed COVID-19 cases, New York is the worst-hit area of the United States. However, a full rainbow appeared over the Hudson River like a beacon of hope on Easter Monday, giving the residents in the city something to enjoy amidst tough times.
Dolphins reclaim Bosphorus in Istanbul
Amid the lull in boat traffic and fishing ban in Istanbul, dolphins have been spotted in the Bosphorus, a usually busy waterway connecting the Mediterranean to the Black Sea through the heart of the Turkish city. The visibility of the mammals so close to the shorelines indicates the good health of the maritime ecosystem and a rare, joyful sight to residents as the pre-pandemic Bosphorus banks are usually filled with thousands of anglers due to daily fishing rituals.
All the 2020 film festival movies will be available online for free
Cannes, Tribeca, Sundance, Venice… another wave of cancellations have hit the annual film festivals for the remainder of 2020—but fret not! YouTube and Tribeca Film Festival are joining forces to launch a digital movie event to capture the cinematic spirit of 2020. Titled We Are One: A Global Film Festival, the 10-day digital film festival will highlight feature-length films, documentaries, shorts, panel events, music and comedy across all the great festivals—available free for everyone to stream for 10 days. The online event is set to run from May 29 – June 7 and will be available here.
Kids around the world are putting rainbows in their windows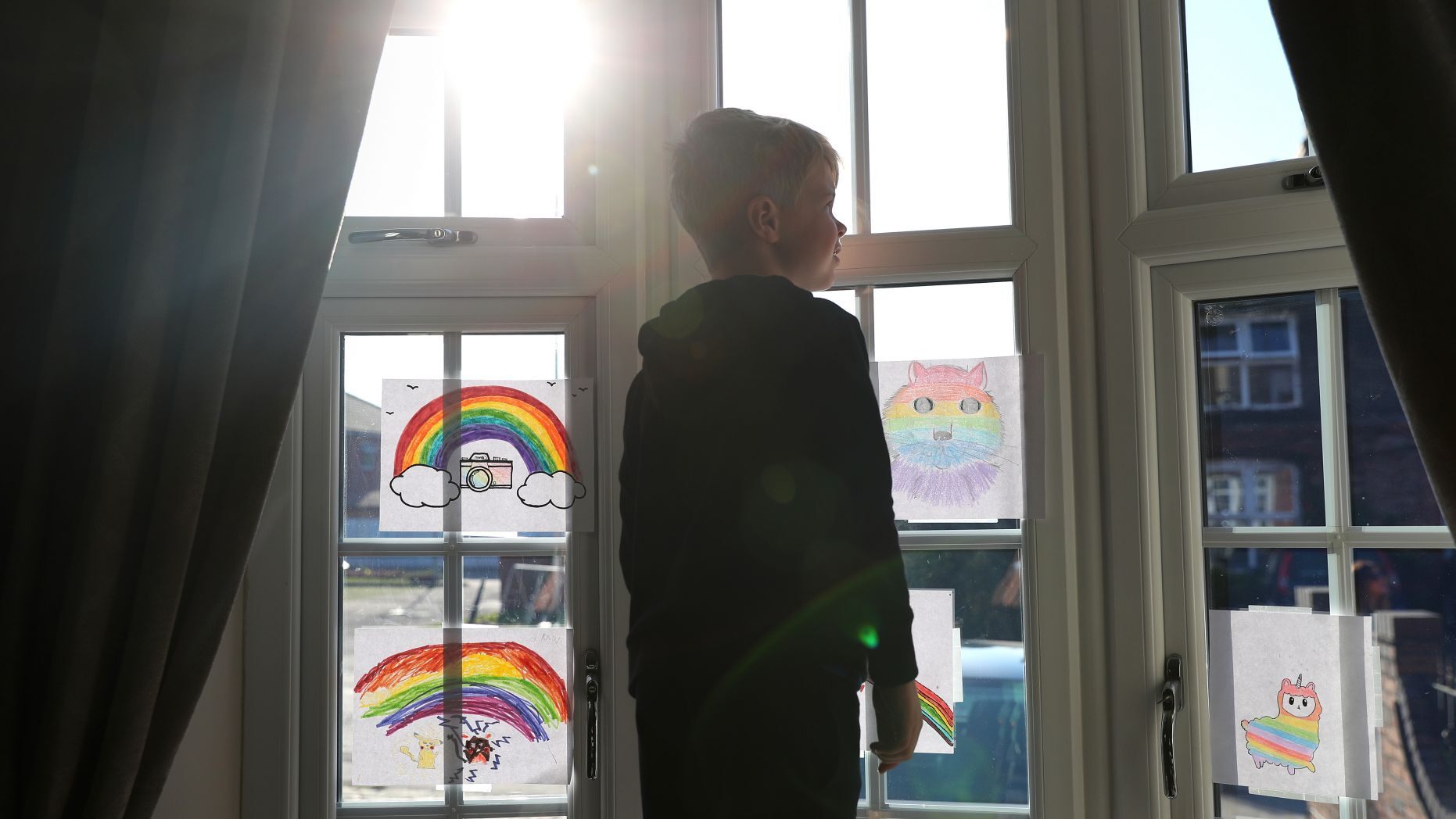 Somewhere, over the rainbow, happier days lie ahead. Children around the world are pasting handmade rainbow art in the windows of their homes to bring hope and optimism during the coronavirus crisis. Earlier this month, families in Italy began posting drawings of rainbows with the message "tutto andra bene", or "everything will turn out okay". In the weeks since, rainbow signs have been spotted across the UK, US and Canada to boost morale and spread positivity.
Refugees are still helping bees during lockdown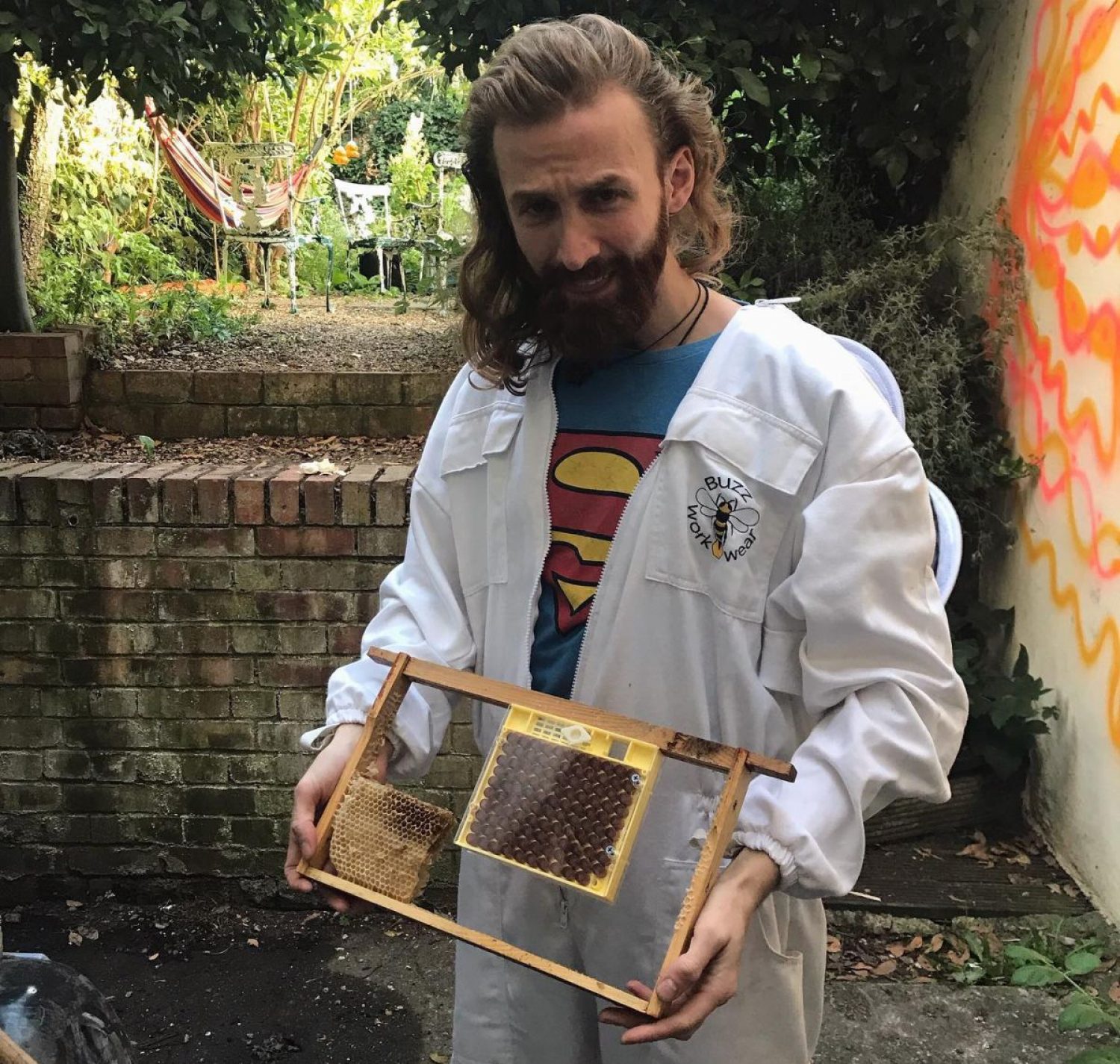 The black bee population in the UK is bouncing back and given a boost by two community-led beekeeping projects, which is also part of an initiative designed to help refugees integrate into the country. Bees & Refugees, was founded not only to give displaced people a fresh start but also to help the native insect re-establish itself after it was mistakenly thought to have died out in the UK. The project has raised a generous amount of £12,000 on the crowdfunding platform Spacehive to establish 20 colonies in West London.
Dog delivers care packages to ICU nurses in Maryland
Two-year-old rottweiler Loki has been doing therapy sessions at the University of Maryland Centre with her owner, Caroline Benzel three times a week since last December. While current hospital restrictions have stopped in-person visits, staff and patients still get the chance to check-in with the therapy dog via FaceTime visits. Seeing the effects of the staff's hard work during the pandemic, Benzel started putting together 'hero healing kits' filled with self-care essentials and appealed to the public to help create more on Loki's social media feed. The result allowed her to collect about 4,200 kits for medical workers, allowing Loki the dogtor a chance to tag along during a hospital drop-off and even spread across the country as similar campaigns started up in states like New York, New Jersey, California and more.
| | |
| --- | --- |
| SHARE THE STORY | |
| Explore More | |