2020 has been a whirlwind of a year mixed with unexpected catastrophes, shows of human fallacy and a new societal shift on a scale never experienced before in modern history. While it's easy to get weighed down by these uncertainties, the world is healing and improving—slowly but surely. Sectors of the economy are gradually reopening and even though we may not go back to a semblance of our pre-Covid life for the time being, this emerging society built on newfound compassion, empathy and inclusivity isn't looking too bad either.
Ahead, here are seven feel-good stories that can help restore your faith in humanity during these trying times:
Thailand's cabinet makes a move to approve bill on same-sex unions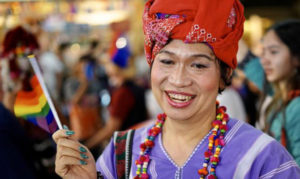 In a major move not often seen by Asian countries, the cabinet of Thailand has approved the Civil Partnership Bill that recognises and permits the registration of same-sex unions, granting them with nearly all legal rights that other married couples benefit from. Partnership registrations will be available to consenting same-sex couples who are at least 17 years of age, on condition that one or both sides of the couple must be a Thai national. The bill will also cover the registration and termination of partnerships, property management, adoption as well as inheritance.
The bill is still up for Parliamentary approval, and it does not grant every right to that of cisgendered couples such as entitlement to spousal benefits, forms of state welfare and tax exemptions. In this sense, the bill still does not necessarily endorse same-sex marriage (as of now), but it is still a milestone for a country that is considered deeply conservative and religious. As the Deputy Government spokeswoman Ratchada Dhnadirek states, "The Civil Partnership Bill is a milestone for Thai society in promoting equality among people of all genders… This strengthens the families of people with sexual diversity and is appropriate for the present social circumstances." If approved by the Parliament, Thailand will only be the second Asian country next to Taiwan (and the first in Southeast Asia) to recognise same-sex unions.
Boy writes to the Queen and gets a Royal response back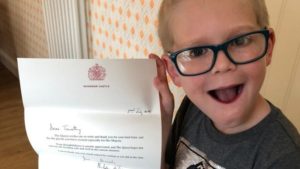 Seven-year-old Timothy Madders from Essex wanted to give Queen Elizabeth a little cheering up during her time in isolation in Windsor Castle, so he designed a happiness-themed word search puzzle so she could pass the time. His mother, Jo Madders, shared with BBC, "He sent it with a letter saying how she might be feeling sad or lonely because of lockdown… he picked happiness as a theme because he wanted words that would make people think of happy things as they did it."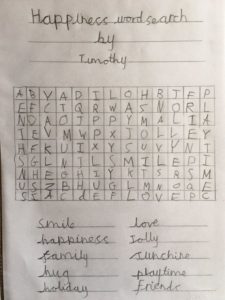 And if Timothy was wondering if the Queen received his gift, he didn't have to worry because he got a response straight from the Royal castle a few days later. The letter states that the Queen thanks Timothy for the thoughtful puzzle and hopes that he is "keeping safe and well in the current situation." Timothy has since made copies of his Royal word search to hand out to his fellow neighbours.
Trash collector's "surreal moment" of getting into Harvard Law School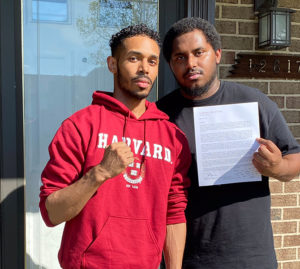 Rehan Staton's success story is one that shows anything is possible when it's backed with iron-will. After his mother left the family when he was only eight years old, Staton's father worked multiple jobs to support Staton and his older brother Reggie, however the family still struggled. "There were times where we just didn't have electricity," Staton told Today. "We didn't have food in the fridge." Due to family and financial issues, Staton's grades suffered and he was rejected by every college he applied for.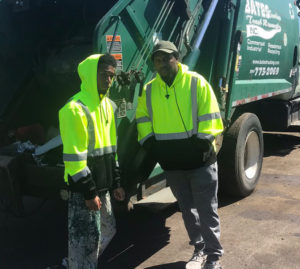 When Staton's father had a stroke in 2017, Staton and Reggie decided to take a job collecting trash and cleaning dumpsters to save their house. With the support of his co-workers who encouraged him to continue schooling, Staton enrolled in a state college and managed to score a 4.0 grade-point average—all while waking up at 4am to start his sanitation shift and head to class after on a daily basis (he did this for three years). Fast forward to 2020, Staton described it as the "most surreal moment" of his life when the acceptance letter from Harvard came in. He was also accepted into a plethora of prestigious universities including University of Pennsylvania, Columbia and the University of Southern California. "If you put in the effort and the work and you stay committed, things will fall into place," State said.
Tech company CEO resigns after racist tirade towards an Asian family
If there's one thing 2020 has taught us so far, it's that racism does not have a place in this decade. Case in point, this British man who hurled vulgar racist remarks towards an Asian-American family while they were celebrating a family member's birthday. Jordan Chan recorded a video of the incident and posted it on her Instagram, which currently has one million views.
In the video, the man who was identified as Michael Lofthouse is seen holding up his middle finger and telling Chan's family: "You f*****g need to leave. You f*****g Asian piece of s**t." He eventually apologised with a letter to ABC News stating, "My behaviour in the video is appalling. This was clearly a moment where I lost control and made incredibly hurtful and divisive comments. I would like to deeply apologise to the Chan family." Many did not believe the sincerity in his apology and after fielding calls and emails from netizens on his behaviour, Lofthouse shared with the San Francisco Chronicle that he has since resigned from his tech company, Solid8.
Residents in nursing homes recreate classic music album covers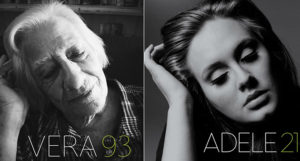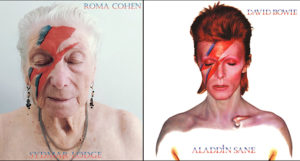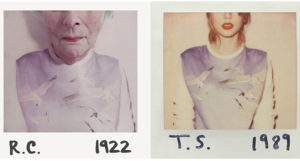 The senior residents in Sydmar Lodge, London have proved that age is just a number when you're channeling your inner rockstar. The nursing home's event coordinator and resident photographer Robert Speker told The Independent, "Elderly people will remain in lockdown for a long time, and I want to make their time as happy and full of enjoyment and interest as possible." Residents were glammed up (and painted on) to recreate some of the greatest classic album covers ranging from David Bowie, Adele to Taylor Swift. Check out his viral Twitter post here for the full list of the remakes.
Michelle Obama shares heartwarming father-daughter clip spreading #BlackJoy
Considering the prejudice and ignorance that reared its ugly head not too long ago, it's hard for people to truly love themselves when they've been bogged down by archaic notions. Which is why it is truly heartening to see POCs embrace themselves wholeheartedly—like this father-daughter duo.
In it, full-time musician Daniel Johnson and his daughter were seen singing a song with simple yet powerful lyrics, "I love my Black so much, so much, so much. We are strong, and we are powerful." Michelle Obama shared this video to her 40.3 million followers on Instagram with the caption, "I just love this! Dakota and Daniel are so right: We are strong. #BlackJoy".
Malaysia opens its first pet pharmacy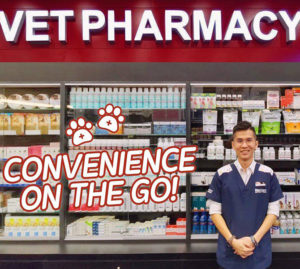 Furbaby owners, you will no longer have to go through the hassle of long vet waiting times with the opening of Malaysia's first ever pet pharmacy for all things pet-related. This one-of-a-kind pharmacy is located in Midvalley Southkey in Johor Bahru and opened by pet retailer Pet Lovers Centre (PLC). In it, pet owners can find anything and everything ranging from pet medication (dubbed 'petceuticals' by PLC) for preventing ticks and fleas, heartworm, intestinal worms and more as well as other pet supplements, shampoos and food options. The pharmacy also provides basic nutritional and medical advice for your pets from professionally trained veterinarians.
For last week's dose of #HappyHeadlines, head over here.
| | |
| --- | --- |
| SHARE THE STORY | |
| Explore More | |