Disney is on a roll with its classic animation remakes and just this week, it was announced that a new princess has been casted to be part of its live-action adaptation. This time, it's for The Little Mermaid and director Rob Marshall revealed on Wednesday that they've finally found the new Ariel. Her name? Halle Bailey (not to be confused with Halle Berry).
Nope, she's not white nor a redhead, and some people are not too happy about it (more on this later). That aside, if you feel like you might've seen her somewhere, you probably have. To help you connect the dots, here are five things you should know about Disney's new darling.
1. She's only 19 years old and her future is already looking bright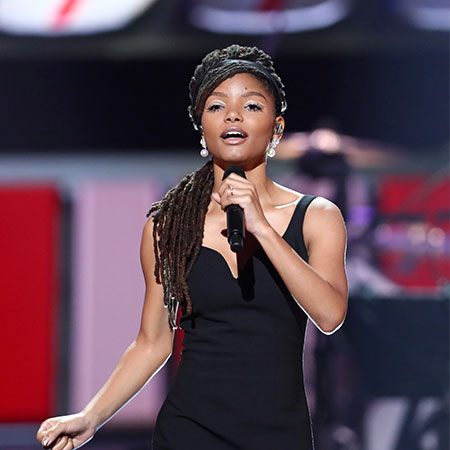 She can sing, she can act, and Marshall thinks she ticks all the right boxes to play Ariel. "After an extensive search, it was abundantly clear that Halle possesses that rare combination of spirit, heart, youth, innocence, and substance-plus a glorious singing voice-all intrinsic qualities necessary to play this iconic role," he said in a statement.
2. Halle and her 21-year-old sister Chloe have over one million subscribers on YouTube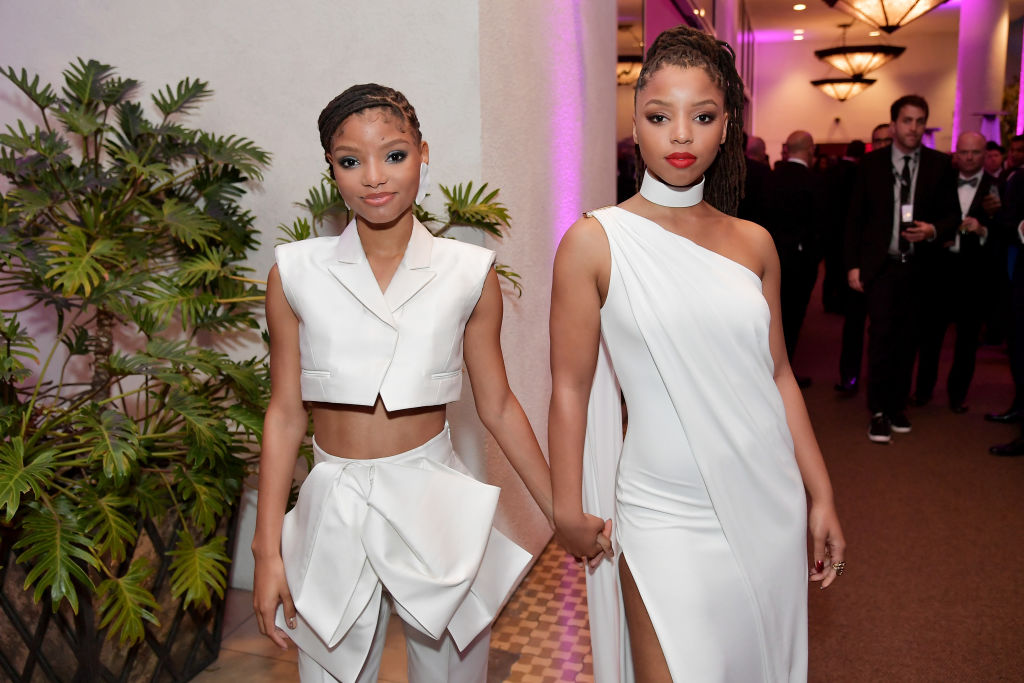 Called Chloe x Halle, the two sisters who love making music in their living room slowly shot to fame after they began posting numerous song covers by artists like Rihanna, Beyoncé, Nat King Cole and Alicia Keys on the video-sharing platform since 2013.
Check out their rendition of Rihanna's Diamonds, here:
3. Their covers were so good, Beyoncé signed them to her own label
You know you're really good when Queen Bey takes notice of your work! After stumbling upon their amazing covers (specifically Pretty Hurts by the queen herself), Beyoncé signed both the talented ladies to her own record label, Parkwood Entertainment, and even brought them on two tours where Chloe x Halle opened the show. She even included them in her Lemonade visual album: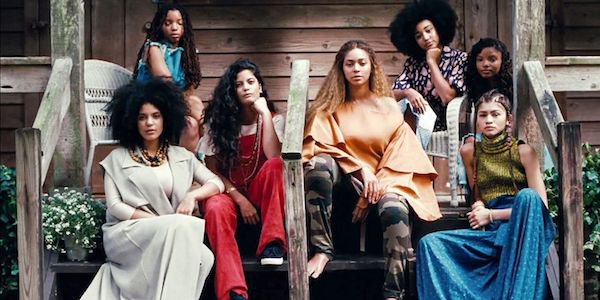 Ever since then, Halle and her older sister have been dubbed Beyoncé's prodigies.
4. She plays a supporting role on American sitcom, Grown-ish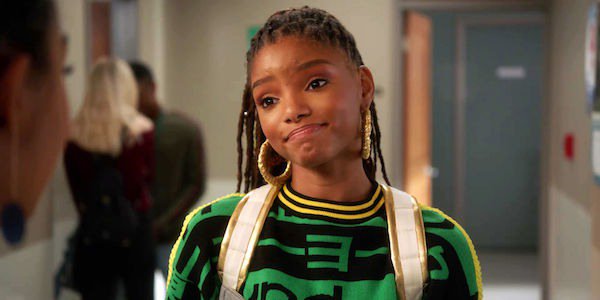 As for her acting career, she gradually stepped into the limelight thanks to her appearance as Skylar Forster on Grown-ish, which is a spinoff of the ABC series, Black-ish (PS: Her sister Chloe also stars in the show). That makes The Little Mermaid Halle's big screen breakout role!
5. Her casting has sparked controversy in the now-viral hashtag #NotMyAriel
When news broke that Halle, a black singer and actress was going to play Ariel in the new remake, some fans were happy over the representation of diversity. However, others were not too enthusiastic and criticised the casting choice. Why? Because the 1989 original depicts Ariel with pale skin and red hair, which Hailey is genetically not. Hence, many slammed Disney for being "racist" and for "ruining their childhood".
See some of the #NotMyAriel responses on Twitter below:
Why did they made Ariel black? I'm not racist, but why the heck will they make her black if she is white in the original film. Imagine if Snowwhite would be black or Tiana white, lmao. #NotMyAriel

— danproguy (@danproguy) July 4, 2019
@Disney You just ruined The Little Mermaid. Why is it so hard to be accurate with the original animated movie? I don't have a problem with the actress, but she doesn't look like Ariel at all. If u want more diversity, why don't you make new movies with new characters? #NotMyAriel https://t.co/WfqMjs0TV3

— Marivi (@marivi_freedom) July 4, 2019
Well, whether you like it or not, it looks like the decision has been made and production will begin in early 2020. As for Halle, she's clearly delighted to be under the sea start filming and posted a tweet after the announcement was made saying, it's her "dream come true".
No release date has been set for The Little Mermaid at the time of writing.
| | |
| --- | --- |
| SHARE THE STORY | |
| Explore More | |