Looking for things to do in the Klang Valley this weekend? The BURO Weekend Guide has a couple of neat ideas, from the coolest exhibitions in town to the latest dining news
1. Drink to the weekend with cocktails from Malaysian Bartenders Abroad (MBA)
When: Available while stocks last
Where: Coley Cocktail Bar
Price: RM390 per set
Back for its second iteration, the Malaysian Bartenders Abroad (MBA) series by Coley Cocktail Bar and Set the Tables puts the spotlight on promising Malaysian bartenders who are flying our flag high abroad. This latest edition highlights four female bartenders who are defying gender biases with their mixology skills, namely Amanda Wan of Origin Bar in Shangri-La Singapore; Yinying Leow of Live Twice, Singapore; Symphony Loo, Campari Group Regional Brand Ambassador in Southeast Asia; and Chang Yue Shuen (previously Taiwan-based, currently back in Malaysia).
To showcase their passion and talent, each of the four accomplished women have created an original cocktail for the series. The bottled cocktails are available for purchase in an exclusively designed box set, arriving with four limited edition coasters and a booklet with a tasting guide.
To order the MBA Edition 2 Box Set, visit @coleylumpur or WhatsApp +6019 270 9179. For more information about these leading female bartenders, visit this website.
2. Explore the narratives of decolonialism at Dia Guild's exhibition
When: 2 March to 20 March | 3pm to 6pm
Where: Small Shifting Space (SSS) 141, Jalan Petaling, City Centre, 50000 Kuala Lumpur, Wilayah Persekutuan Kuala Lumpur
Local e-commerce platform Dia Guild is hosting an exhibition titled Recrafting Stories: A Decolonial Pursuit this month—exploring the themes of craftsmanship, storytelling and identity with the aim of educating consumers about the state of fashion today. The exhibition comprises three installations that cover the core narratives of decolonialism, namely "How did we get here?" in week one; "Where are we now?" in week two; and "Where are we going?" in week three.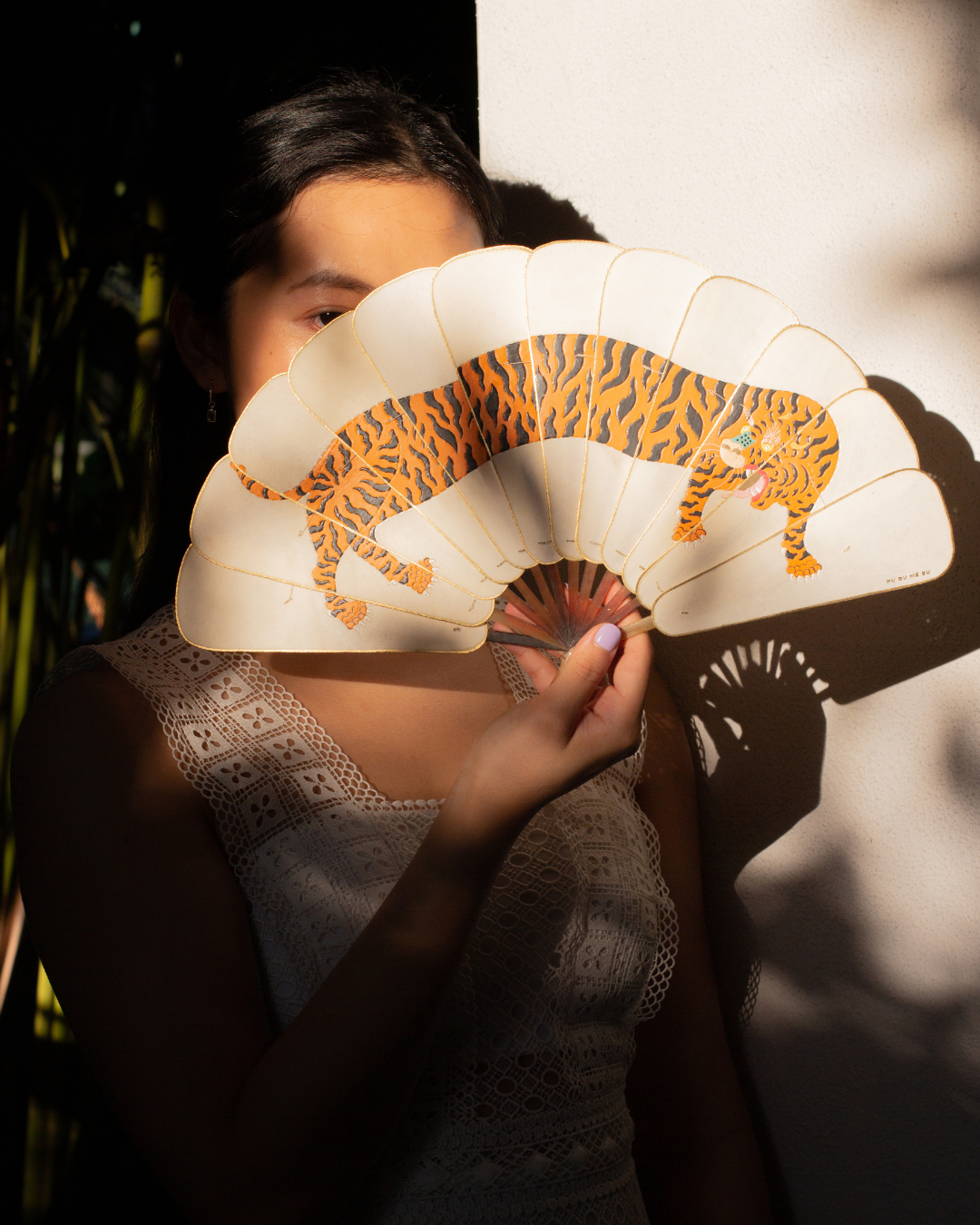 Among the designers featured at the exhibition include Neil Felipp from the Philippines (whose bags are featured in Crazy Rich Asians), Garden of Desire from Cambodia, Talee Studio from Malaysia, and Argent Studio from Indonesia. Aside from the installations, there will also be curated weekend events involving local creatives, including poets and musicians.
For more information about the exhibition, click here.
3. Visit the Lady Dior pop-up store at Pavilion Kuala Lumpur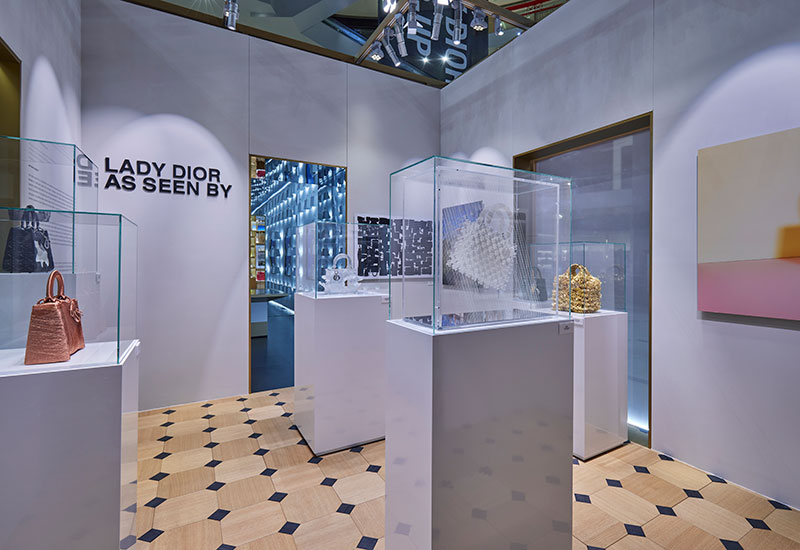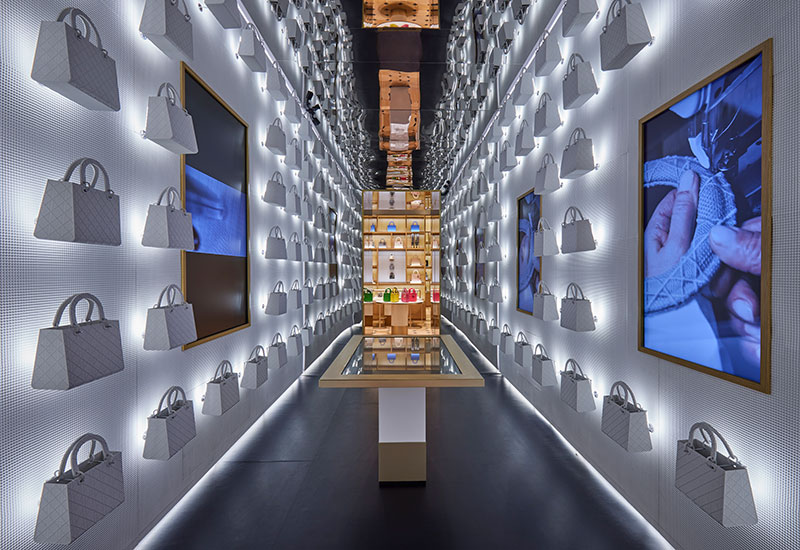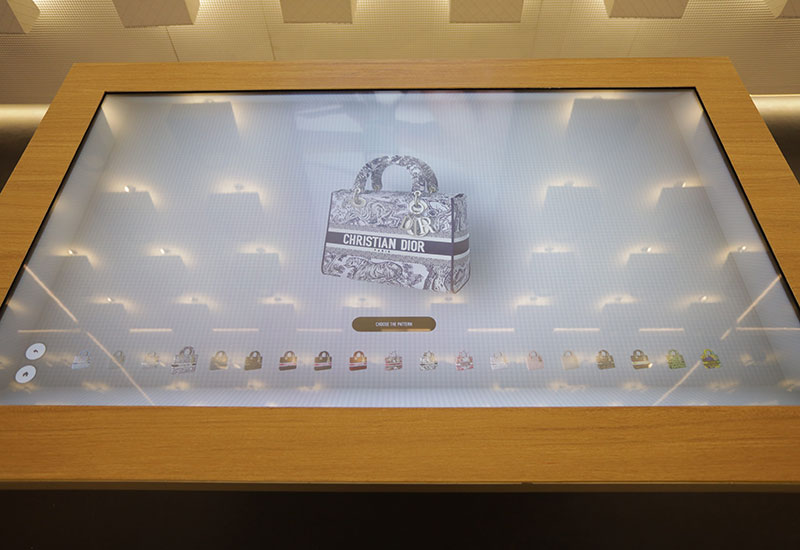 When: 4 March to 27 March 2022 | 10am to 10pm
Where: Centre Court Pavilion Kuala Lumpur, 168, Bukit Bintang St, Kuala Lumpur
After travelling the world from Shanghai to Berlin, The Lady Dior As Seen By exhibition has finally landed in Kuala Lumpur! To celebrate the timeless beauty and craftsmanship of the iconic Lady Dior, the French fashion house has unveiled a pop-up store in Pavilion Kuala Lumpur, featuring an animation room that highlights exquisite Lady Dior Art pieces and the many facades of the bag from over the years.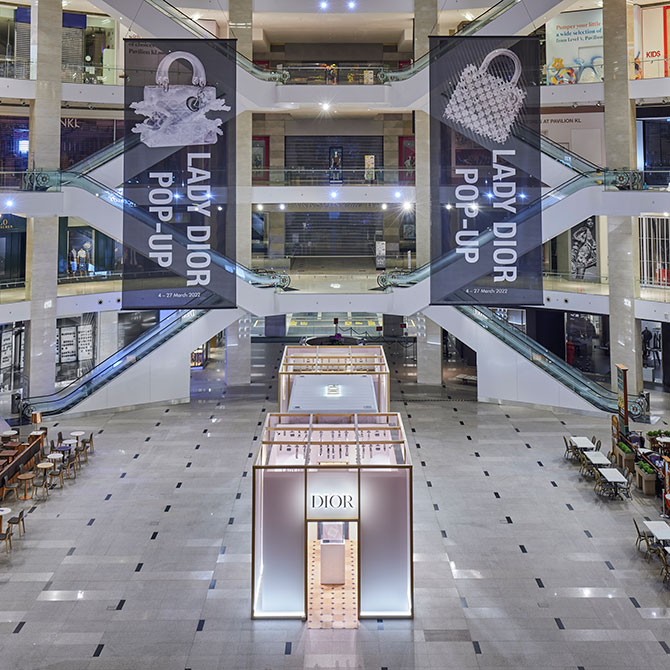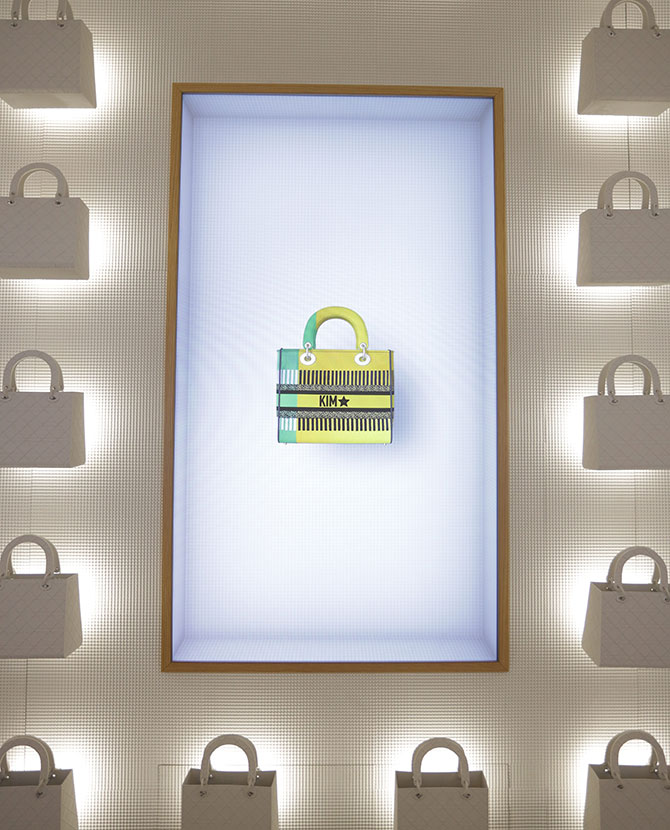 There's also an interactive screen to showcase how some of the Lady Dior bags can be personalised. Customers can type in their preferred letters and visualise how it will look like on their bag of choice, after which they can scan a code to save it for future reference. In addition, the new Lady D-Joy will be exclusively up for perusal and purchase during the exhibition.
4. Add a bottle of Royal Salute 21-Year-Old Richard Quinn Edition to your collection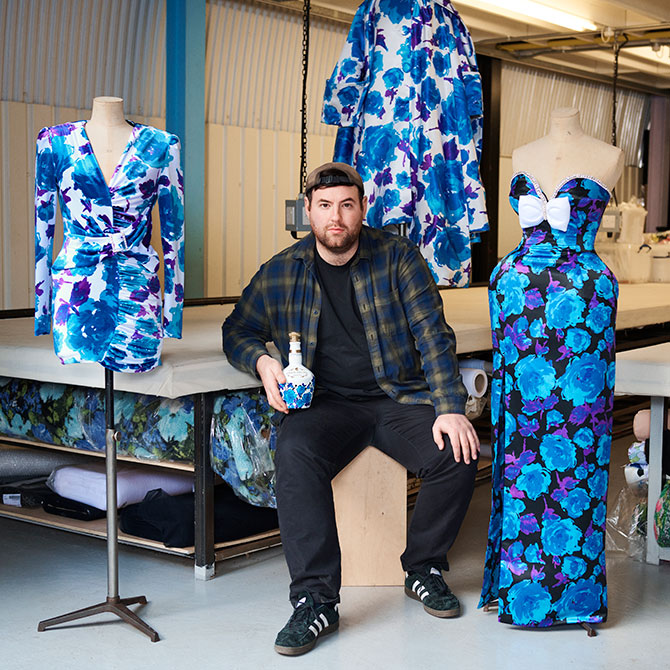 Price: RM1,138
The worlds of couture and whisky collide in the Royal Salute 21-Year-Old Richard Quinn Edition whisky, which has just reached our shores. First unveiled during London Fashion Week in September 2021, the limited-edition flagon is defined by the rising British designer's bespoke, vivid prints that capture the beauty of rose petals with a contemporary edge represented by thorns. The exclusive design comes in two colourways, black and white, with the former now available for purchase and the latter set to arrive later in June.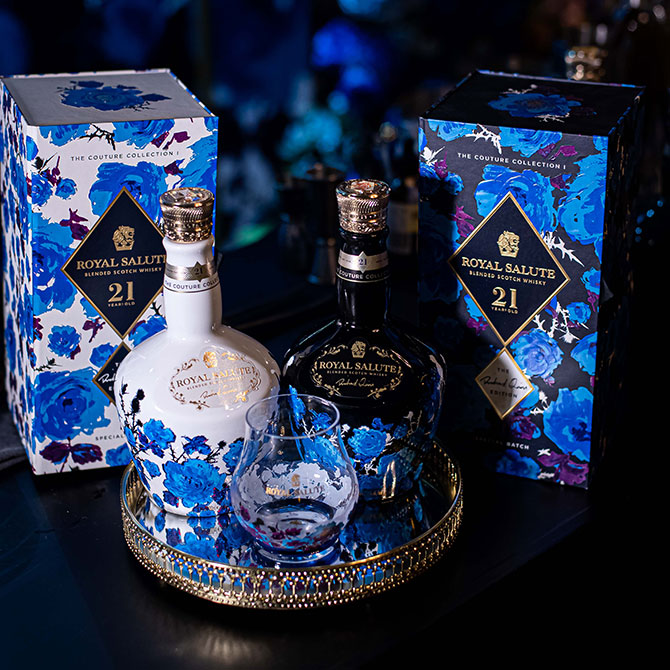 Housed within the striking bottles is a carefully crafted 21-Year-Old blend by Royal Salute's renowned Master Blender Sandy Hyslop. The special blend is made from more than 31 hand-selected rare single malts and grain whiskies, which were all matured for a minimum of 21 years. The resulting scotch has a floral and fragrant character that reflects the design on its vessel, with a rich depth and hints of oak and spice.
The Royal Salute 21-Year-Old Richard Quinn Edition is available in limited quantities at selected premium retail and liquor stores, e-Commerce platforms, as well as via direct purchase. For further purchasing inquiries, click here.
5. Savour the Spring Sensations Tasting Menu at The Library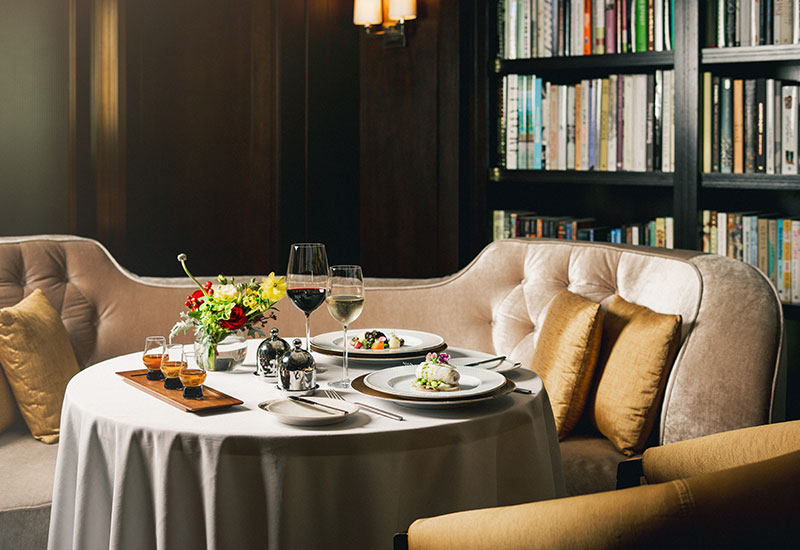 When: From 4 March onwards
Where: The Library, Ritz-Carlton Kuala Lumpur
Price: RM350+ or RM450+ | Add-on RM150+ for a whisky flight pairing
Here's another way to enjoy the aforementioned Royal Salute 21-Year-Old Richard Quinn Edition—with a whisky pairing (optional) at Ritz-Carlton Kuala Lumpur! The hotel's signature restaurant, The Library, has launched two Spring Sensations Tasting Menus featuring dishes that pair exquisitely with the Royal Salute's blends, including the Richard Quinn Edition.
Prepared by Executive Chef Wai Look Chow, courses include Traighenna Bay Oysters from Ireland; Cowra Lamb Rack, featuring grass-fed lamb sourced from Australia; and Migaki Ichigo Strawberry Crumble, presenting Japan's springtime strawberries.
For reservations and enquiries, contact +6018 929 2174.
6. Admire the artwork of renowned artist Ernest Zacharevic at RexKL
When: 3 March to 22 March 2022
Where: RexKL, 80 Jalan Sultan, 50000 Kuala Lumpur
Penang-based Lithuanian artist Ernest Zacharevic will be unveiling his most ambitious studio project to date, starting this weekend at RexKL. Titled "Everything Will Be Ok", the exhibition has been in the works since 2015 and will feature an interactive installation measuring 16 x 4 metres. This will be the first public display of the his multi-disciplined work of art before it travels across the globe.
Follow @hellorexkl on Instagram for more updates.
7. Watch 'The Emperor's New Clothes or How the Procession Has Got to Go On' at KLPAC
When: 3 to 5 March 2022 (8pm) | 6 March 2022 (3.00pm)
Where: Pentas 2, 3pm
Price: RM35
Directed by Tung Jit Yang, The Actors Studio's Director in-Residence, this theatre performance tells the story of six youths as they attempt to stage Hans Christian Andersen's "The Emperor's New Clothes". Drawing inspiration from Augusto Boal's Theatre of the Oppressed, reality TV, and the translated text by Jean Hersholt, the story explores a clash between dramaturgies, points of view, and the histories of these youths. This will be the final showcase by Theatre for Young People (T4YP), a programme enabled by Creador Foundation since 2019 to support young thespians with theatre training.
To book tickets, WhatsApp +6018 227 7212 or click here.
Other ongoing news and events you may have missed:
Find more events and other things to do in our previous BURO Weekend Guides here.