Hold on, how did we get here? We blinked and it's already almost the end of October. Weekends are for unwinding from the chaos over the week; be it with friends, family or a little me-time, so here are seven things you can do this weekend.
1. IMMERSE IN CANTONESE CULTURE AT CANTO YAY
View this post on Instagram
Where: The Zhongshan Building, Jalan Kampung Attap, 80 – 84, Jalan Rotan, 50460 Kuala Lumpur
When: 21 October 2023, 12pm till late 
The thing about being a multicultural country is that there's always something new to learn about the many cultures in Malaysia. This Sunday, head over to Canto Yay, a mini-festival celebrating every aspect of Cantonese culture. 
From visual arts to film, music, street culture, and more, the festival will be a playground for you to explore the many complexities of Cantonese culture across decades. Sit in for a film screening, visit the movie-themed exhibition that is a nod to '90s Cantonese movies, or learn to play traditional games like pai gow and mahjong. That's not all, what's a festival without the music? Party it up with Cantonese Soundcloud rap legend $alty Chick, Dametrill, and Typo D on the decks. 
For updates and more information on Canto Yay, follow @payungattap. 
2. STRETCH AND DE-STRESS WITH THE WELLNESS PRACTITIONERS AT MANDARIN ORIENTAL KL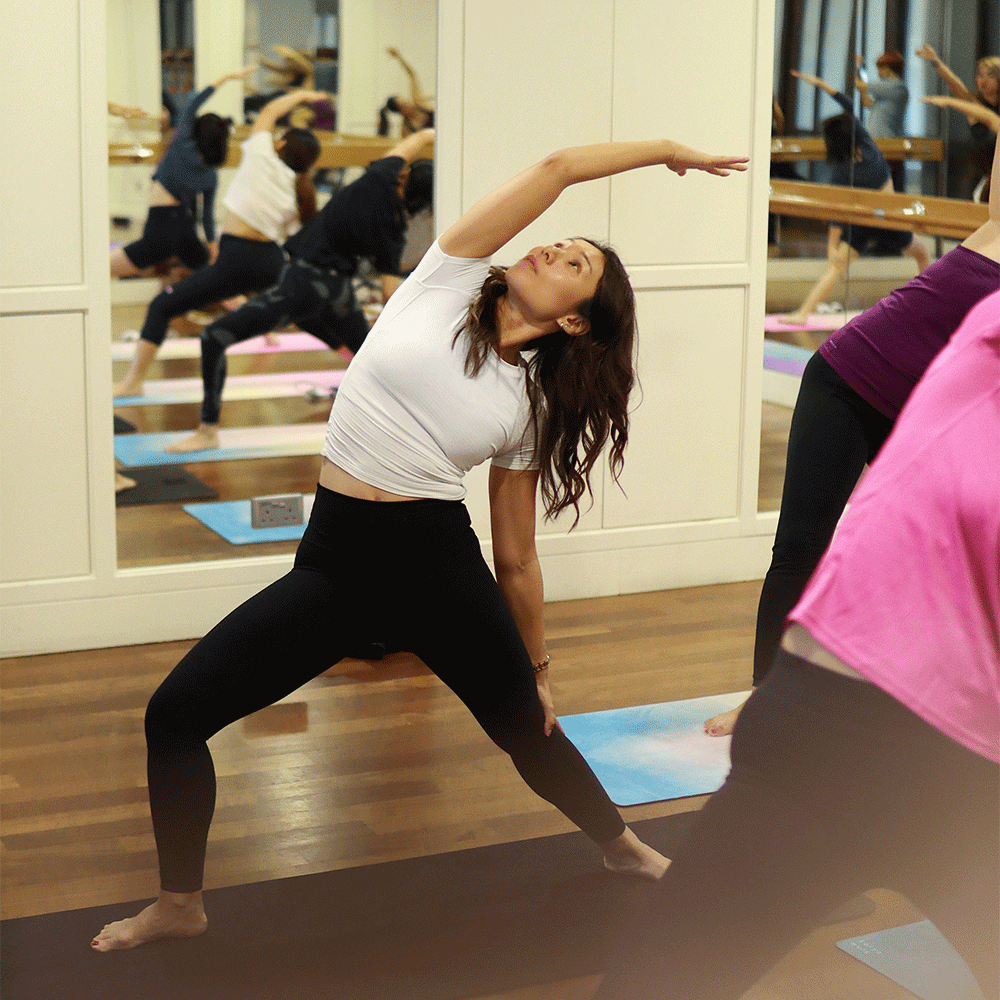 Where: Mind & Body Studio, Mandarin Oriental KL
When: All year long
Mandarin Oriental KL invites all to a therapeutic escape within the bustling city centre. Join its amazing new additions of yoga, pilates, sound healing and Thai wellness masters that'll help you loosen up and revitalise your fatigued body. If you're a hustler with chronic back pain, anxiety, stress or just want to improve your posture, this is your place to visit.
To book a session, please reach out to the hotel at +603 23808888 (call or WhatsApp) or email [email protected].
3. LET ART DO THE TALKING AT TELUR PECAH 3.0
View this post on Instagram
Where: GMBB, Jalan Robertson, Bukit Bintang, Kuala Lumpur, Federal Territory of Kuala Lumpur, Malaysia
When: 10 October – 12 November 2023
Shhh, the art has something to say. To bridge the gap between the Malaysian public and local arts, Phillip Wong—curator, artist, and storyteller—founded Telur Peach, a contemporary art exhibition, to let the art speak for itself and the artist. Telur Pecah 3.0 is the third instalment of this exhibition. This year, the theme revolves around aspiration and positive growth—all while doing what we can within our means to #MakeMore art that can #MeanMore to everyone.
This edition is also the biggest one yet, with more artwork on display. Telur Pecah 3.0 has collaborated with Core Design Gallery, an established local independent art gallery, where a section of the place is dedicated to the selected artists to display their artworks.
Follow @gmbb.kl for updates. 
4. LEARN HOW TO PAINT THE MONET WAY
View this post on Instagram
Where: Gioia, Jade Hills, 43000 Kajang, Selangor
When: 21 October 2023, 2pm – 4pm
Price: RM250
Claude Monet was a beloved painter that was key in the impressionist art movement which changed French painting in the nineteenth century—his paintings were often his observations of the way light, weather, season, and time of day changed the way his garden looked.
Set across the lake views of Jade Hills, learn the ways of Monet at this acrylic painting workshop and paint the iconic water lilies that solidified his art forever. You'll even be given a scoop of Gioia's signature gelato during the workshop. 
For updates, follow @soul.art_therapy.
5. INDULGE IN THE RAGING BULL BURGER AT SHANGRI-LA KL
View this post on Instagram
Where: Shangri-La Kuala Lumpur, 11, Jalan Sultan Ismail, 50250 Kuala Lumpur
When: 16 October – 30 November 2023
Price: From RM49
Combat the rainy weather with the heat of the Raging Bull. Exclusively available at Arthur's Bar & Grill, Shangri-La Kuala Lumpur, Head Chef John Dave Buquir, from Shangri-La The Fort, Manila, will showcase the tantalising flavours of The Raging Bull Burgers Extravaganza. 
Bite into these sensational burgers that include the Raging Wagyu made with Australian Wagyu patty, chilli chutney, and topped with their secret Raging Bull sauce; the Mighty Beast that has Angus beef, beef brisket, aged cheddar cheese spicy beer mustard sauce, lettuce, tomato, dill pickle, and Raging Bull sauce in between a soft bun; and the classic Kickass that features an Angus beef patty, crisp lettuce, and their signature Raging Bull sauce.
If you're not a red meat lover, choose between the Kicking Chicken made with a 1/3 pounder grilled chicken thigh, maple beef brisket, Iceberg lettuce, tomato, dill pickle, and Raging Bull sauce; or the Naked Fish burger with a crispy fried grouper fillet, corn bun, romaine lettuce, Criolla, and Nikkei tartar sauce. On the other hand, the Pretender is a plant-based option with braised red kidney beans, quinoa, guacamole, beetroot and a medley of fresh flavours.
Call +603 2074 3900 or email [email protected] for reservations. 
6. UNCOVER A BURST OF FLAVOURS AT STRETCH X TORI'S GASTROBAR
View this post on Instagram
Where: Tiffin At The Yard, Sentul, 51100 Kuala Lumpur
When: 21 & 22 October 2023, 12pm – 10pm
As versatile as they are, it's no wonder that pizzas are a crowd favourite. This collaboration between Stretch and Tori Gastrobar introduces an Asian twist to the classic Italian dish. From smoked salmon and nori pizza to ones topped with chicken karaage, the pizzas at this exclusive pop-up are bound to blow your mind. 
For more information, follow @tiffineats, @stretch___eatery, and @torigastrobar.
7. FIND YOUR ZEN AT THIS TERRARIUM WORKSHOP
View this post on Instagram
Where: Mossarium Terrarium Malaysia, 4, Jalan SS 2/55, 47300 Petaling Jaya, Selangor
When: 21 & 28 October 2023, 2.30pm – 4.30pm
If you've always wanted to add touches of nature to your living space but are scared of commitment, then a terrarium is the answer! Learn to make your own at this workshop with Mossarium Terrarium Malaysia. Terrariums are indoor gardens encased in a glass container and are extremely low maintenance. These petite gardens aren't only aesthetically pleasing but also have plenty of physical and mental well-being benefits.
Call +6012-6698914 to reserve your spot and follow @mossarium_kl for updates. 
To discover more things to do during the weekend, click here. 
| | |
| --- | --- |
| SHARE THE STORY | |
| Explore More | |