Another weekend has arrived and we can't be any more excited. Start the month off right and fill your calendar with a variety of activities. From community markets to indulgent dining experiences, here are seven activities you can do this week: 
1. CHECK OUT THE OSiS+ CLUBHOUSE POP-UP STORE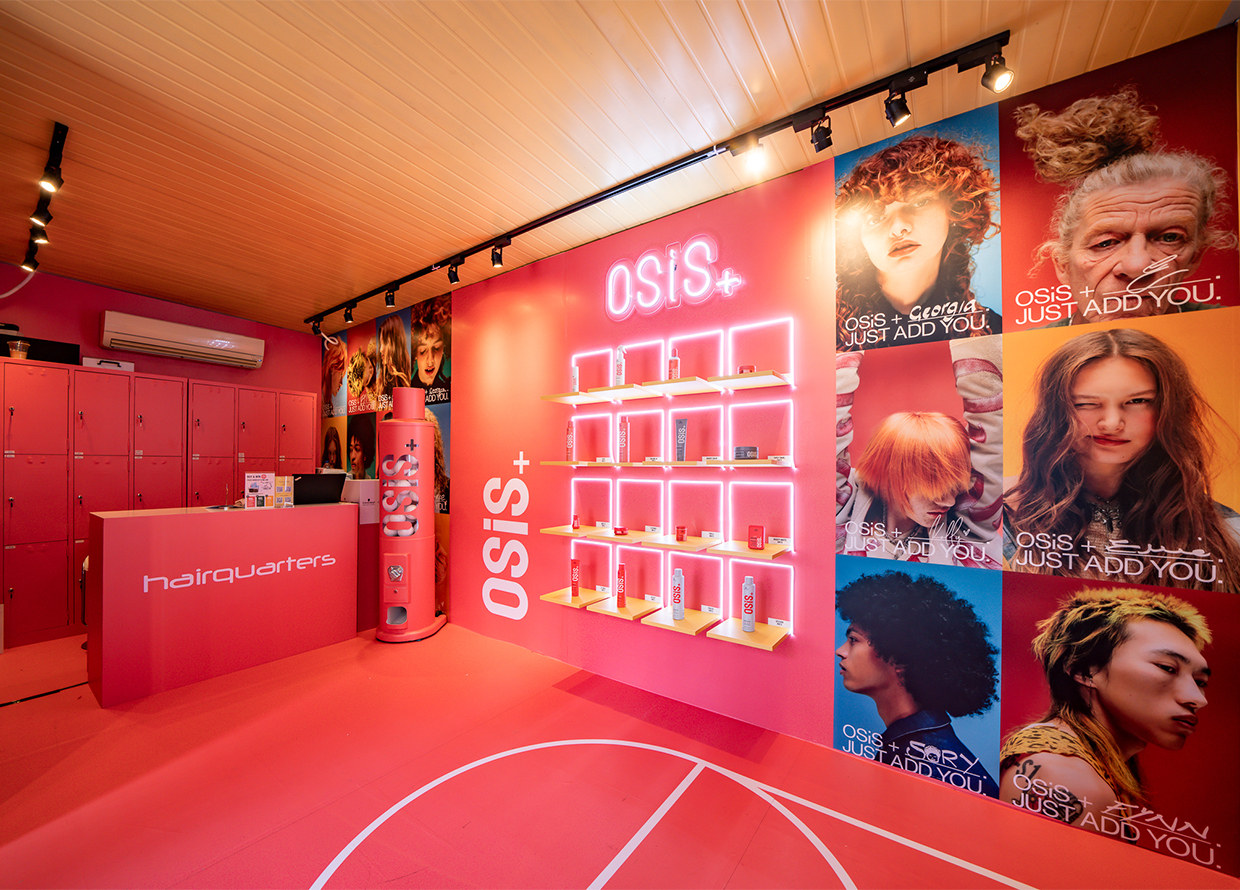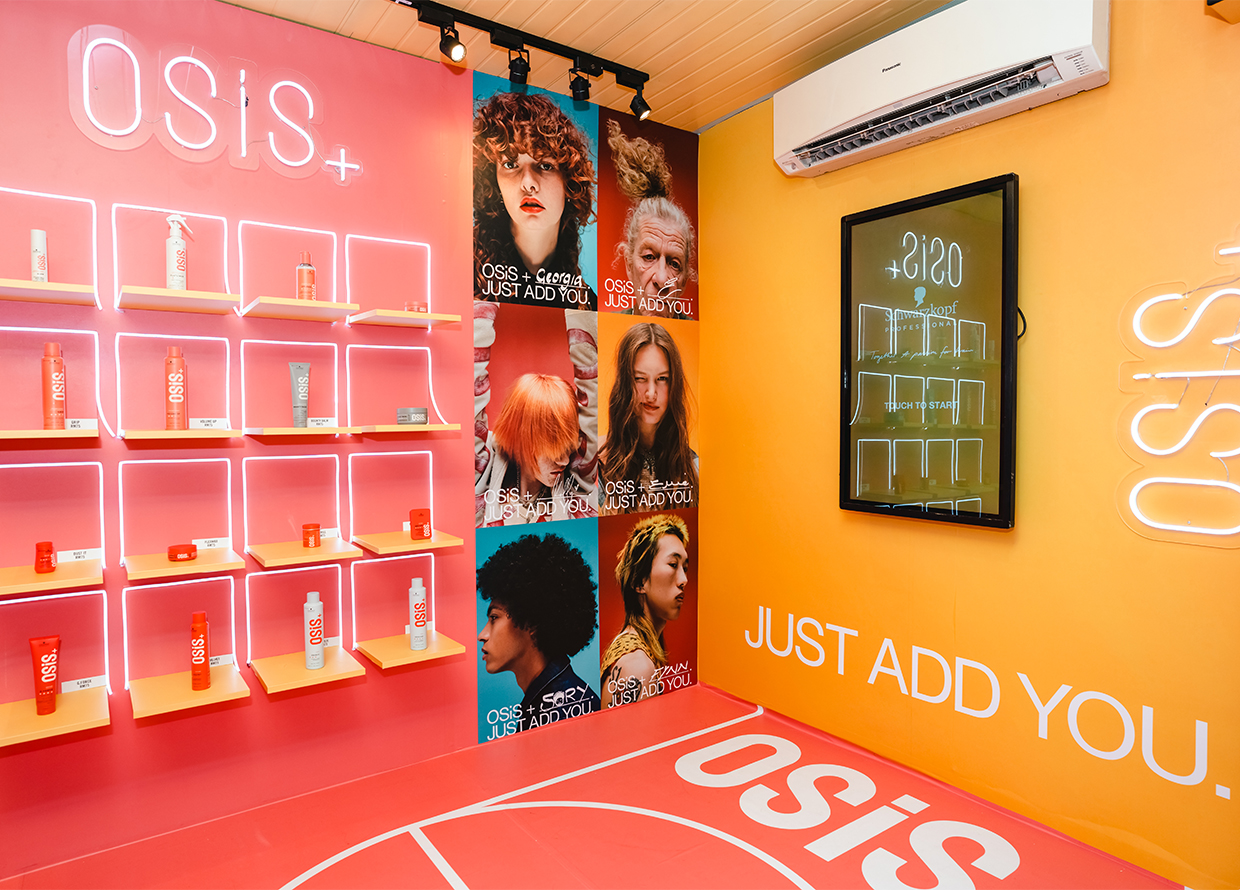 When: 29th August to 3rd September, 10am to 10pm 
Where: Outside Fahrenheit 88
For those who missed the news, Schwarzkopf Professional's core Osis+ range has just gotten a huge makeover, and you can experience it for yourself at the first-ever styling Osis+ Clubhouse Pop-Up Store.
Upon your visit, you'll be gifted with your very own Journey Book to kickstart your exploration, before heading off to each station. Experience the range's new look in-person and try them on your hair—Osis+' Professional Partner Service will be stationed to share more about the products and offer you styling tips with inspiration from the collage of hairstyles on the backdrop. Plus, if you'd like to share your bold new look, you'll be able to snap a snazzy pic at the OSiS+ YOU photobooth and even take-home printed photos decorated with your own selection of thematic stickers. And if that wasn't enough, you can also stand a chance to win prizes by participating in fun digital games. 
PS: If you make a purchase at the OSiS+ Clubhouse, you'll have a few bonus surprises in store for you!
For more information, follow Schwarzkopf Professional's Instagram here. 
2. SHOP A VARIETY OF WELLNESS PRODUCTS AT SUNNY SIDE UP MARKET
View this post on Instagram
Where: Slate at The Row, 48, Jalan Doraisamy 
When: 2 & 3 September 2023 | 11am – 6pm
In this edition of Sunny Side Up Market, the theme is wellness. The curated community market will have a lineup of local artisans that offer a variety of products that revolve around wellness. Discover a wide range of self care products, eco-friendly and sustainable essentials, and slow fashion from local brands like Wholey Wonder, Common Market, OakBee, and more. 
Follow Sunny Side Up Market on Instagram for more information. 
3. EMBARK ON A TERRIFYING ADVENTURE AT THE CONJURING UNIVERSE TOUR
View this post on Instagram
Where: Shop 171, The Curve Shopping Mall, Mutiara Damansara
When: 26 August – 19 November 2023 | 11am – 10pm
Price: From RM80
If you're up for a fright, this might just be the activity for you. The Conjuring Universe Tour is an immersive walk-through horror experience that features a variety of set recreations inspired by the iconic scenes fromThe Conjuring films, the Annabelle films, and The Nun. 
It has over 20 areas for fans to explore and discover creepy surprises from recreated sets like The Carta Monastery from The Nun and The Warren's Artifact Room from The Conjuring films and Annabelle Comes Home. 
For more information or to purchase tickets, visit the website here. 
4. TASTE A FUSION OF ITALIAN AND ASIAN FLAVOURS AT THE MOODMOOD X ZOERAI POP UP
View this post on Instagram
Where: Tiffin at the Yard, Sentul
When: 2 & 3 September 2023 | 12pm – 10pm
Moodmood Pasta KL and Chef Zoe Rai have come together at the Tiger Street Food train to infuse unique Italian flavours with an Asian kick. Dine in at their pop-up in Tiffin at the Yard to discover one-of-a-kind dishes like mushroom arancini with lemon aioli, pumpkin gnocchi with hazelnut and ricotta, silk blanket with creamy mushroom truffle sauce, and yolk and mutton Uyghur pappardelle. 
For more information, click here. 
5. DISCOVER A FOODIE'S PARADISE AT REXKL'S OPEN DAY
View this post on Instagram
Where: REXKL
When: 31 August – 3 September 2023 
This foodie paradise is yours to explore all weekend! To celebrate REXKL's new vendors, this community and culture hub has put together an open day with exclusive offers for visitors to indulge and explore. Take a bite of the spicy and savoury China oil-poured noodles from Biang Biang, or uncover a burst of flavours from the many dishes of Shhhbuuuleee, a modern East Asian restobar. If you'd like to sip on a drink or two, get a dose of tequila shots from The Rex Bar. These mix and match tequila shots consist of two flavours which are Tequila Asam Boi Chili Padi and Tequila Jackfruit. 
Click here for more updates. 
6. JAM IT OUT AT THIS SUNDAY
View this post on Instagram
Where: Fono, Kampung Attap
When: 3 September 2023 | Workshop: 2pm –  5pm | Showcase: 8pm – 11pm
Take your musicality to the next level at This Sunday, a workshop that challenges you to explore beyond the genre you're comfortable with. This workshop will surround you with practitioners from a variety of backgrounds, in a setting that will encourage everyone to listen, create, and share their pieces with each other. At night, stay to watch the showcase that will have performances from artists like Sp8cefish, Failtrylagi, and more. 
Click here for more information. 
7. EXPLORE VINTAGE CLOTHING AND MORE AT FIFTH AND FRIENDS BAZAAR
View this post on Instagram
Where: Awegallery, Taman Paramount
When: 2 & 3 September 2023 | 12pm – 9pm
So you've always heard of the buzz that surrounds Taman Paramount but aren't quite sure what to do there or where to go? Then head on over to the Fifth and Friends bazaar this weekend! Shop the most interesting finds from a variety of vendors and add some pzazz to your wardrobe. If you're feeling a little adventurous, you can even get tatted up by Hasaki Ink Tattoos. 
For more information, click here. 
To discover more things to do during the weekend, click here. 
| | |
| --- | --- |
| SHARE THE STORY | |
| Explore More | |