Lifestyle
7 Things to do this weekend: 18 & 19 March 2023
Rewrite your routine
Featured image by KLPAC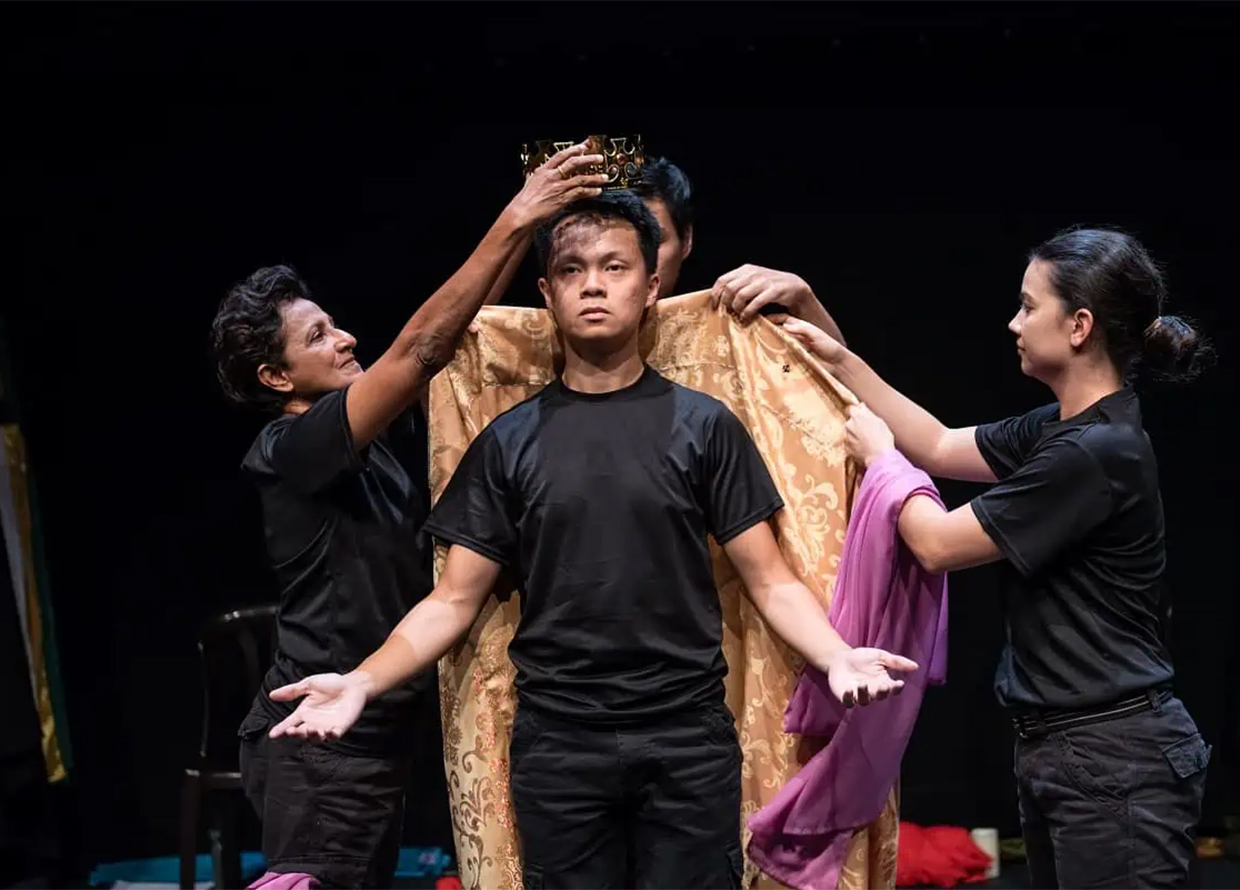 Shake up your routine this weekend! You can learn how to craft new drinks, shop for cute knick knacks at a bazaar, or dance the night away at the cool parties we've picked out for this BURO Weekend Guide. Scroll down to see the interesting events to check out from 18 to 19 March 2023!
1. Rewrite the night with Monkey Shoulder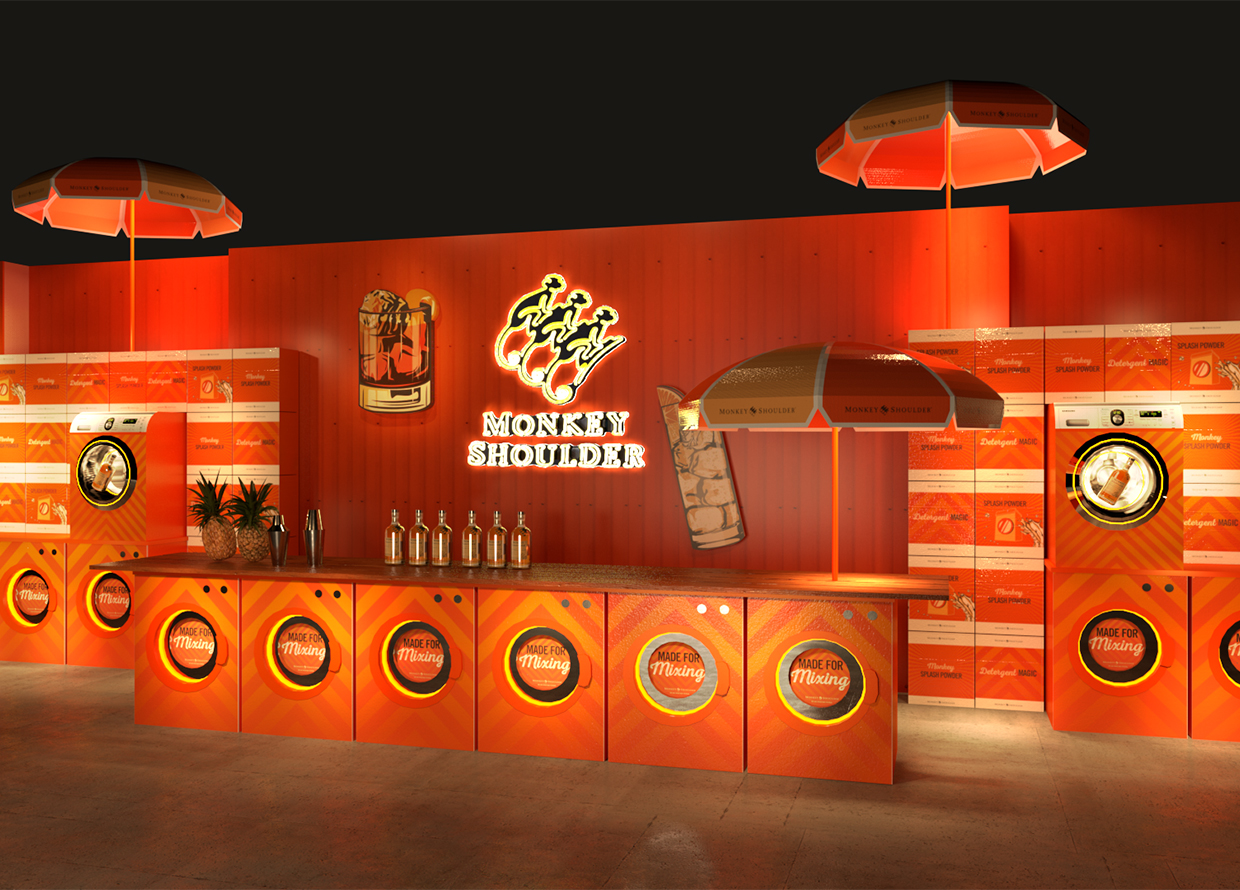 When: 17 – 18 March 2023
Time: 3:00 PM – 12:00 AM
Where: Factory 19, Section 19, Petaling Jaya
Experienced one too many dull nights out? Break the monotony and try something new with Monkey Shoulder at the Rewrite The Night event happening at Factory 19 PJ from 17 March to 18 March, between 3pm to 12am. Known for its 100 per cent malt whisky that's made for mixing, Monkey Shoulder stays true to its DNA by bringing together the city's most exceptional bartenders, DJs, and F&B brands to provide a weekend full of funky tunes, delicious cocktails, and playful activities. Let Monkey Shoulder show you how to have a good time like a pro with these activities:
Monkey tunes
Groove from 3pm to midnight to a killer DJ lineup that includes Blink, Ashley Lau, Bate, Bunga, Jonny Vicious, Rimka, Roshan Menon, San, The Choobs and Ramsey Westwood—each bringing a mix of disco, funk, techno, house, EDM and plenty more.
Fun and play
Have some whisky with brunch at the Monkey Laundromat Cafe, where you can sip on Monkey Shoulder Mimosas and nosh on fresh bagels. Alternatively, challenge your friends to a game of mini golf to stand a chance to win some refreshing slushy cocktails. Then, hit the vinyl store where CoffeeBoy Club has mixed up some coffee whisky cocktails for your caffeine fix.
Cocktails and treats
Have a tipple of the unique cocktails made by the talented Darwin Ng (Winner of Monkey Shoulder's 2022 Ultimate Bartender Championship) and Ho Boon Leong (Winner of Monkey Shoulder's 2019 Ultimate Bartender Championship). Also, check out cult ice cream brand Licky Chan, popular burger chain MyBurgerLab, the ever-evolving Coffeeboy Club and He.nut bakery for some tasty treats.
For more updates, follow Monkey Shoulder on Instagram.
2. Bring your loved ones to the Pretty Please Bazaar
View this post on Instagram
When: 17 – 18 March 2023
Time: 11:00 AM – 7:00 PM
Where: Level G, The School, Jaya One, Petaling Jaya
It's time to pamper your partner so they can spoil you with some retail therapy at the Pretty Please Bazaar at Jaya One this weekend. Trust us, it's going to be hard to just window shop when there's a wide selection of knick-knacks such as handmade goods, candles, cakes and accessories.
For more updates, follow The Rows Market on Instagram.
3. Party to hip-hop music and graffiti at the Planet Graffiti Pop-up
View this post on Instagram
When: 18 March 2023
Time: 2:00 PM – 8:00 PM
Where: Rex Hall, REXKL, Jalan Sultan, City Centre, 50000 Kuala Lumpur
Hip-hop isn't just music; it's a mentality. It represents a certain style. It's art. Soak in the hip-hop culture from local rappers, DJs and graffiti artists at the Planet Graffiti Pop-Up by The Messy Club x REXKL. Access to live music and the market is free. There's more in store, but we'll leave that for you to find out.
For more updates, follow The Messy Club or REXKL on Instagram.
4. Travel the world with Malaysian Philharmonic Orchestra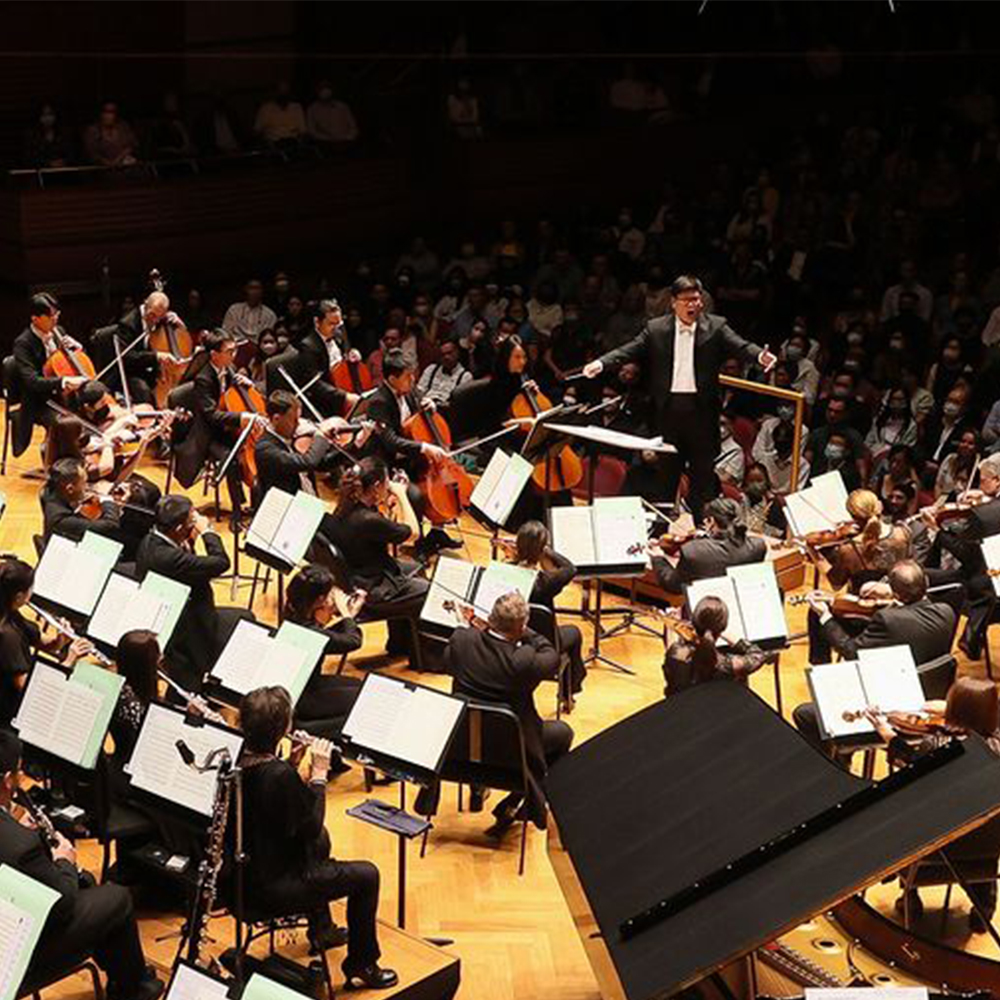 When: 18 March 2023
Time: 11:30 AM (Duration: 60 minutes)
Tickets: RM108, RM128, RM188, RM228, Suite RM258/seat, RM288/seat
Where: Dewan Filharmonik Petronas, Level 2, Tower Two, Petronas Twin Towers, Kuala Lumpur City Centre
Travel the world within the halls of the Malaysian Philharmonic Orchestra as conductor Gerard Salonga takes you on an exotic voyage of musical rhythms, melodies and hymns of the world. Experience diverse cultures and composers through a common language—the sound of music.  
Purchase your tickets and view concert programme details here. For more updates, follow Malaysian Philharmonic Orchestra on Instagram.
5. Have a splashing good time at Ayu Awana by Zouk
View this post on Instagram
When: Saturday & Sunday, 18 – 19 March 2023
Time: 3:00 PM – 3:00 AM 
Where: Resorts World Awana, 69000, Genting Highlands, Pahang
What could be more fun than a weekend at Ayu Awana by Zouk? Imagine lush surroundings and crystal clear waters coupled with beats from Lost Tales x Sweatbox—it's going to be an unforgettable club pool party experience with your friends. You'll want to start planning your party outfits now! 
Follow Lost Tales Entertainment for upcoming events on Instagram.
6. Catch the 'Shakespeare Demystified: Macbeth' play at KLPAC
View this post on Instagram
When: Saturday, 8 March | 8:30 PM, Sunday, 19 March | 3:00 PM
Where: Pentas 2, KLPAC,  Jln Sultan Azlan Shah, Sentul, 51100, Kuala Lumpur
Even after 450 years, the themes and characters of Macbeth still resonate strongly. Watch Shakespeare Demystified: Macbeth—a show presented by KL Shakespeare Players & TAS Seni Teater Rakyat, which captures one of Shakespeare's greatest tragedies. With themes of black magic, murders and political intrigue, this show seeks to display the battle between good and evil in the human heart. 
Purchase your tickets and read more details here. For more updates, follow The Kuala Lumpur Performing Arts Centre on Instagram.
7. Shop for your fur babies at the After One Paw Paw Market
View this post on Instagram
When: Saturday & Sunday, 18 & 19 March 2023
Time: 11:00 AM – 6:00 PM
Where: After One Cafe, 1, Persiaran Lidcol, Jalan Yap Kwan Seng, Kuala Lumpur
Dedicate this weekend to your fur kid(s) by bringing them out for some tail-wagging quality time at the Paw Paw Bazaar, the first-ever pet market organised by After One Cafe. There will be yummy snacks and accessories for sale, and most importantly, other furry friends! Local NGOs TNRM Malaysia and Furrykids Safe Haven will also be there, so drop by to show your support and kindness to this close-knit animal-loving community.
For more updates, follow After One Cafe on Instagram.
Find more BURO Weekend Guides here.
| | |
| --- | --- |
| SHARE THE STORY | |
| Explore More | |