1. #SupportLocal at the Glitter & Glee Festive Market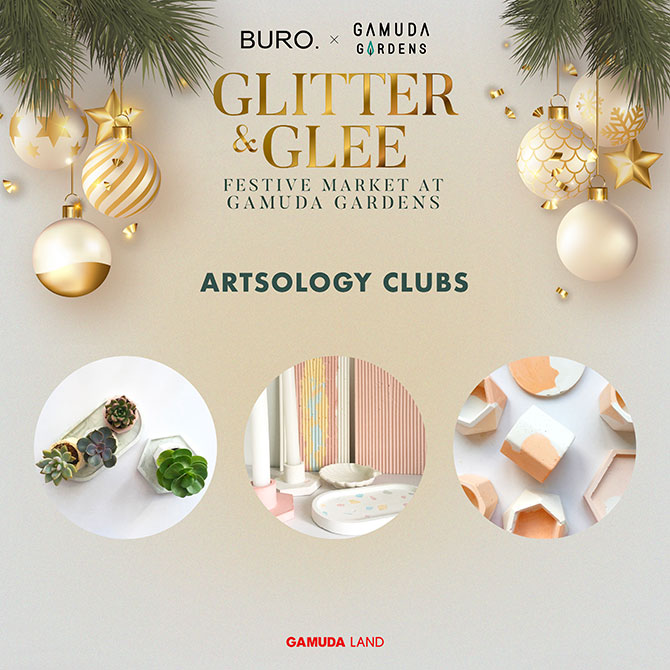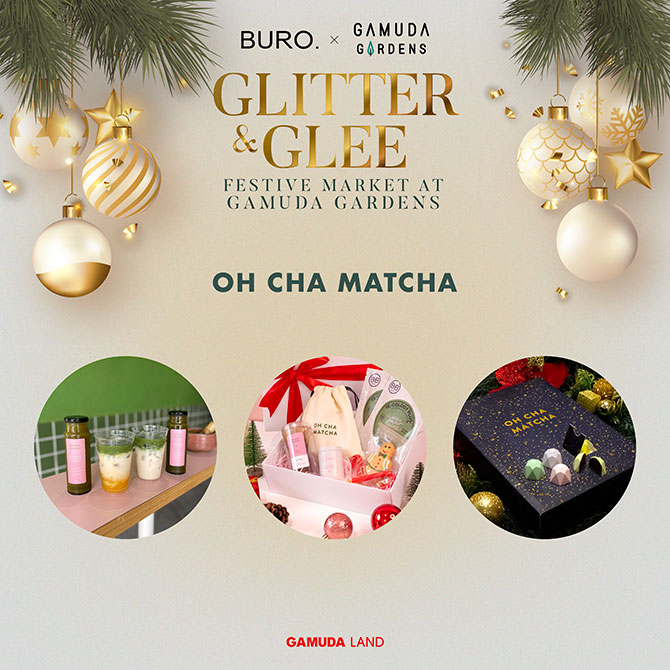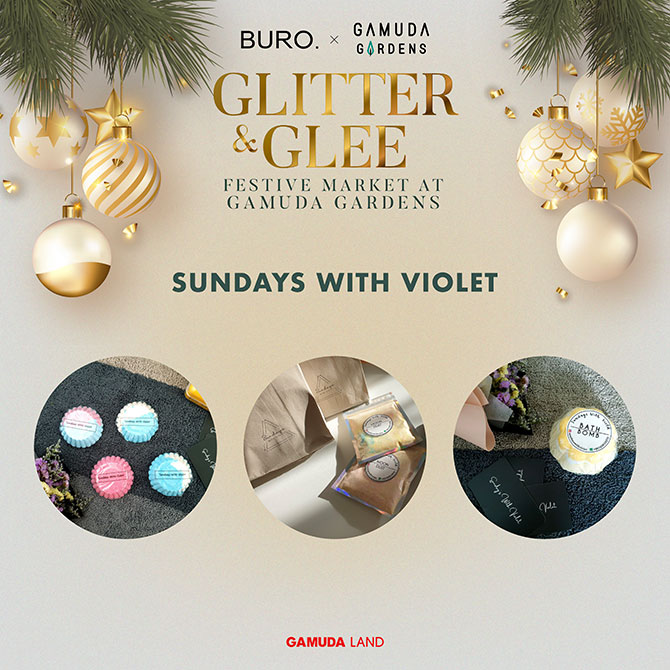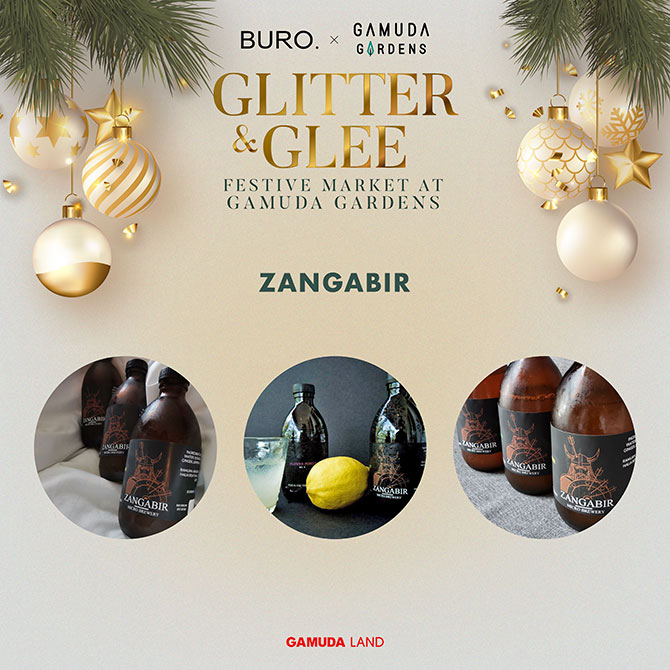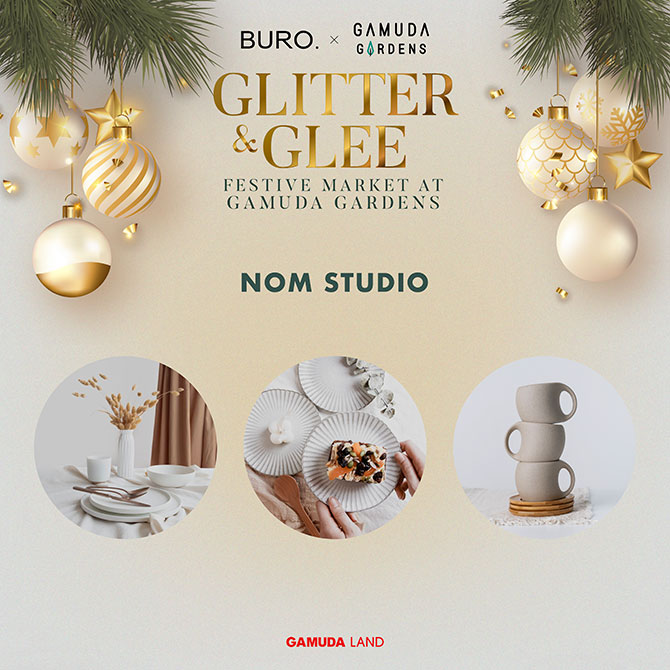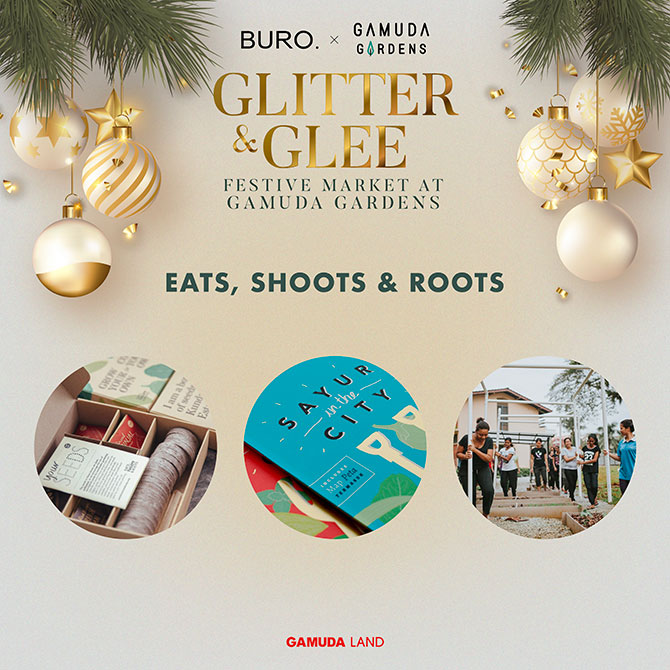 When: 18 & 19 December 2021 | 2pm to 10pm
Where: Gamuda Gardens Experience Gallery
The second and final week of the BURO X Gamuda Gardens Glitter & Glee Festive market is happening this weekend, with more local vendors for your Christmas gift shopping. From tableware and bodycare to festive snacks and drinks, there's plenty to buy for yourself and your loved ones, on top of exciting activities for young and old alike. Find out more here.
2. Discover the Sensorium of Inversion/Immersion at RexKL
View this post on Instagram
When: 1 to 28 December 2021 | 12pm to 8pm
Where: RexKL Main Hall, 80 Jalan Sultan, Kuala Lumpur
Art mavens won't want to miss this media art showcase featuring spectacular assemblages of vibrant light projection artworks by several Malaysian multimedia artists, including Lim Kok Yoong and KC Tan, Wee Jia Foong, Flux28, and Ashly Nandong and Azarikh Amran, with music accompaniment composed by Ahmad Muriz Che Rose. The showcase explores the idea of the physical and perceived realities of worlds which we inhabit through stories, imaginations, and memories in varied lens and perspectives.
Registrations are closed but walk-ins are welcome, subject to venue capacity. Follow @hellorexkl on Instagram for more updates.
3. Enter the world of The Witcher at Sunway Pyramid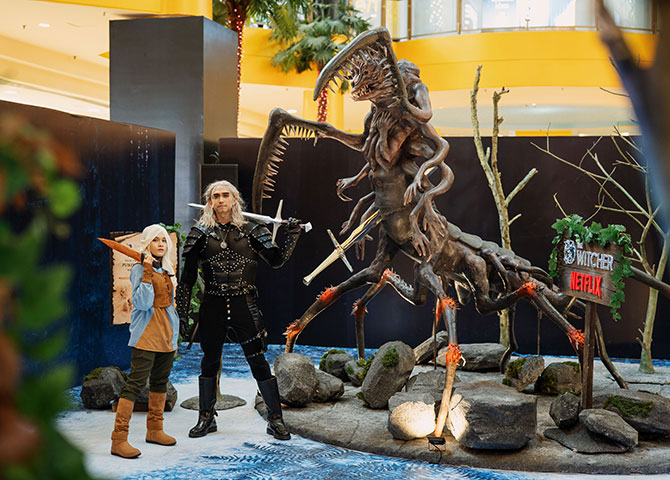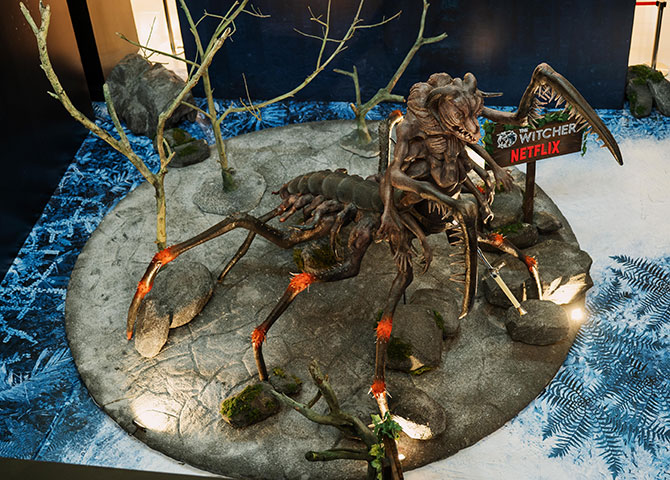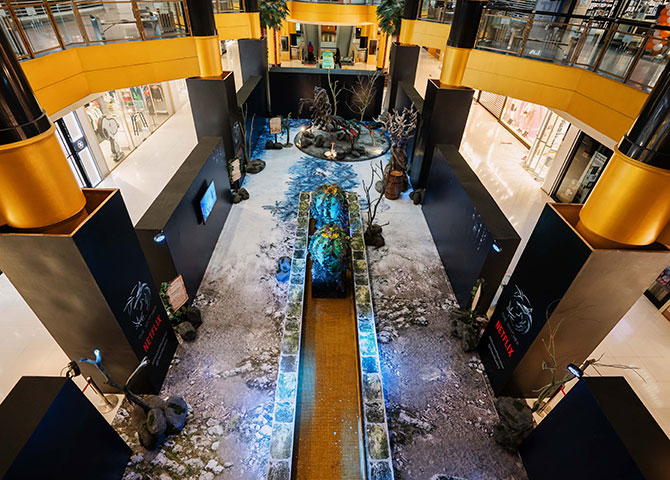 When: 10 December 2021 to 2 January 2022
Where: Green Vase Fountain, Ground Floor of Sunway Pyramid
To celebrate the second season of The Witcher, the iconic Green Vase Fountain at the Ground Floor of Sunway Pyramid has been transformed into the dark, ominous forest of The Continent. Those who dare enter will find the life-sized Myriapod in all its horrifying glory within. While you're there, look out for Kaer Morhen's Medallion Tree, from which its branches hang a variety of Witcher medallions, honouring Wolf School Witchers that have fallen over the years. Prospective Witchers can complete the immersive journey by collecting all five designs of the medallion (Geralt, Lambert, Eskel, Cohen, and Vesemir) and unlock exclusive deals around the mall. Alternatively, if you're staying home this weekend, you can catch The Witcher Season 2 on Netflix.
4. Catch the Cahaya 004 – Kitab Basah showcase at Publika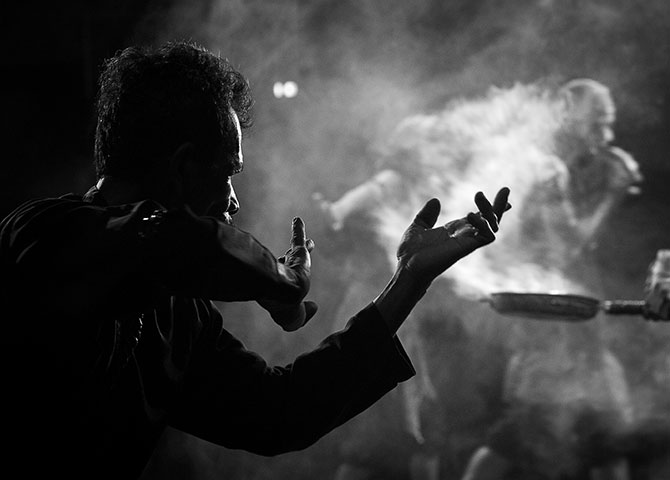 When: 18 to 31 December 2021
Where: 18 December – Black Box, Publika | 19 to 31 December – G3, West Entrance, Black Bridge
Armed with the aim to reignite the creative economy, Senilab and 33.3™, in collaboration with Pusaka and Kumpulan Kuda Kepang Parit Raja, have conceptualised a physical showcase titled 'Cahaya 004 – Kitab Basah'. Literally translated from Malay to mean 'light', the goal of the Cahaya showcase is to reimagine the concept of light by applying it as a tool to reshape, redefine, and represent a space.
To kick off the showcase, there will be a performance by a Kuda Kepang dance troop from Parit Raja, Batu Pahat for one day only on 18 December—setting the stage to explore intersections where modern and traditional artistry can exist in parallel. The light and art installation showcase will follow the next day, with admissions open to all those who are fully vaccinated, in compliance with strict SOPs and regulations.
For more information, visit the website.
5. Discover Momo's Wonderland of festive arts, crafts, and music
View this post on Instagram
When: 18 & 19 December | 12pm to 8pm
Where: Momo's Kuala Lumpur
MoMo's Kuala Lumpur is celebrating the festive season with The Christmas Artisanal Market, offering a plethora of food, one-of-a-kind handicrafts, and fun trinkets to gift your family and friends for Christmas. Expect crowd-favourite foodfare from Fowlboys and Phil's Pizza, unique gifts such as crystals from Lumiere and handcrafted jewellery from Naluri Hani and Crescentia, as well as premium desserts from Merry Ice Cream and The Unusual Greens.
Besides that, the Art Seni Art Fair will be happening concurrently at the hotel's Playground and 10 airwell rooms. The exhibition will feature up to 10 local artists and their take on different styles of print art. Visitors may purchase tickets at RM35 per person for a two-hour time slot, limited to 30 persons per slot. Those who prefer a guided Art Tour may purchase tickets priced at RM45 per person for a two-hour time slot, limited to 10 persons per slot. Each ticket is inclusive of two drinks.
Follow @stayatmomos for more information and updates.
6. Watch the Suka + Duka performance at klpac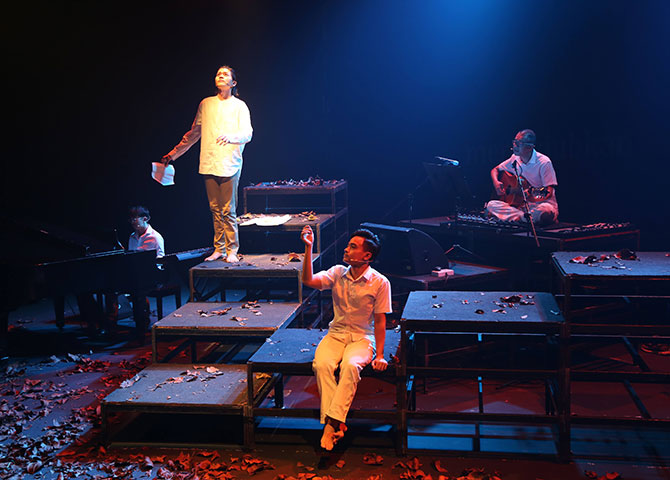 When: 18 December 2021, 8pm
Where: Pentas 2, klpac
Price: RM38 | RM30 concession for TAS card members, students, and senior citizens
The Actors Studio Seni Teater Rakyat and klpac, in collaboration with MUKA Space, present Suka + Duka—a multi-instrumental, multi-genre presentation reflecting the turning tides of this journey called Life. Directed by Ian Chow and Easee Chan, the show will feature eight works that marry original compositions by Ian Chow and Andrew Lim with poetry and writing, performed by Andrew Lim, Chong Eugene, Ian Chow, Tan Li Yang, and Zhafir Muzani.
For more information or to purchase a ticket, visit the website.
7. Explore the Konnichiwa Zhongshan festival
| | |
| --- | --- |
| SHARE THE STORY | |
| Explore More | |