1. Enjoy cocktails on tap at Genting Highlands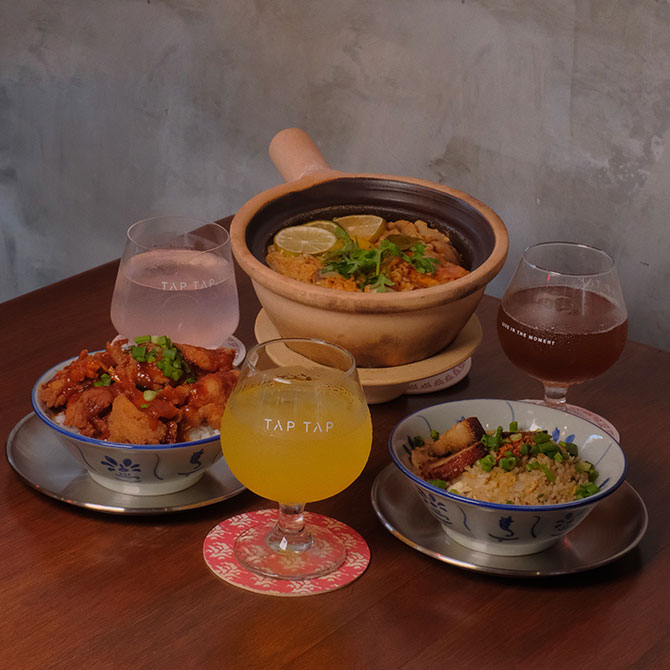 Where: T2C-17, Level 4, Resorts World Genting SkyAvenue
Popping up first at The Rabbit Hole in Changkat Bukit Bintang, Tap Tap has set its sights higher with the opening of its second outlet in YáN, at Genting Highlands' SkyAvenue. Nine refreshing cocktails are available on tap at this outpost, including four new ones—Cha Cha Land, Kick Flip, Tuak My Life, Cocomelon Iced Tea—and two outlet-exclusive drinks, Fire Mango and Prince Harry.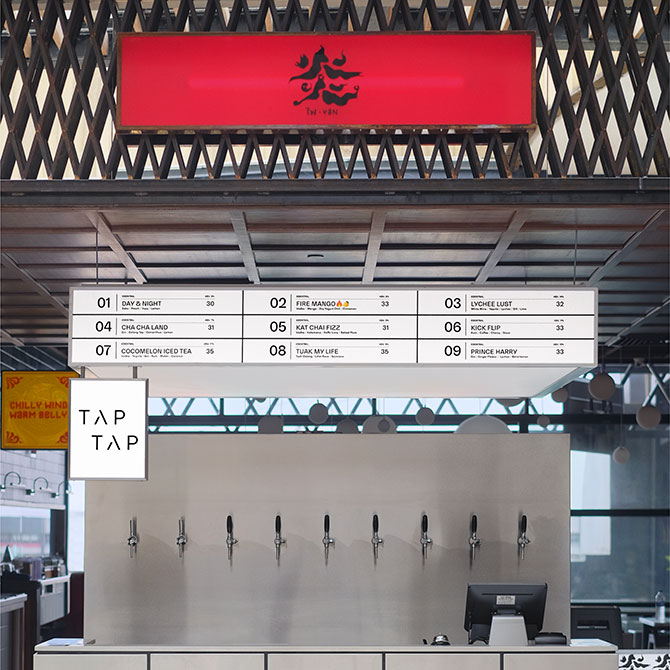 "A trip up to Genting is all about having fun. With the opening of Tap Tap at YáN, there's even more reason now to stop by SkyAvenue for a few drinks after shopping at GPO or visiting the theme park. The two cocktails exclusive to this outlet are a must-try, since you can't get them back in KL. The Fire Mango—a concoction of vodka, mango, dry yoghurt chilli and cinnamon—has a fiery spirit that pairs amazingly with the Thai food at YáN. Prince Harry, on the other hand, is an elegant drink—in a very Instagrammable shade of light pink—that's floral and fruity.
"Tap Tap also has a Carpe Diem set of nine cocktail shots (priced at RM98) that lets you sample every drink currently available: take your time to savour each one, or down all within 30 seconds to get your next cocktail on the house. You can also get the cocktails in takeaway cups to enjoy in your hotel room. Enjoy responsibly by staying overnight or using the Buddy Driver service by Socar, available in the Trevo app. Your designated Buddy Driver will take you back home, safely, in your own car." — Adelina Tan, Deputy Editor
Follow Tap Tap on Instagram for more updates.
2. Discover Decathlon's latest flagship store
When: From 14 May onwards
Where: First Floor, Shoppes @ Four Seasons, KL City Centre
Decathlon KL City Centre will be opening its doors at the Shoppes at Four Seasons this weekend, offering a first-of-its-kind Sports Experience Centre to complement its wide range of products and services. The centre will incorporate lifestyle elements including fitness studios (in partnership with Evomania), physiotherapy services (by Physiowerkz), a healthy restaurant (Agrain), and the first hotpod yoga in Southeast Asia (Hot Yo Studio).
Spanning 4,000 square feet, the new flagship store will be home to over 12,000 products catering to 60 different sports. Customers will also be able to test the products out on the spot with the help of Decathlon's store assistants to determine the best item for their needs. Whether your favourite sports activity is running, cycling, camping, kayaking, badminton, or yoga, the store promises something for everyone.
For more information, visit the website.
3. Eat, drink, dance and laugh at Tiffin's Fifteen event
When: 15 May 2022
Where: Tiffin At The Yard, Sentul Depot
For one day only this weekend, Tiffin At The Yard will be hosting a special event dubbed Fifteen—offering a day full of food, fashion, musical acts, and comedy sets. Local artists including Johnson, Lil Asian Thiccie, and Midnight Music will be belting out tunes, whilst stand-up comedians Shaq, Riezman, and Mad Sabah will have 15-minute performances each. There will also be a thrift shop and a tufting workshop to keep you busy in between bites and sips from the F&B vendors at the urban food court.
Follow @tiffineats for more updates.
4. Sample a variety of wines, spirits, and more at BoozeFest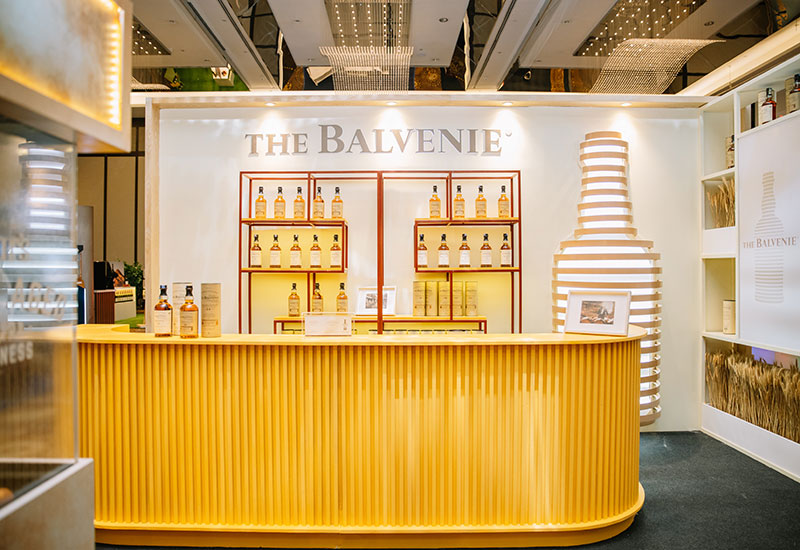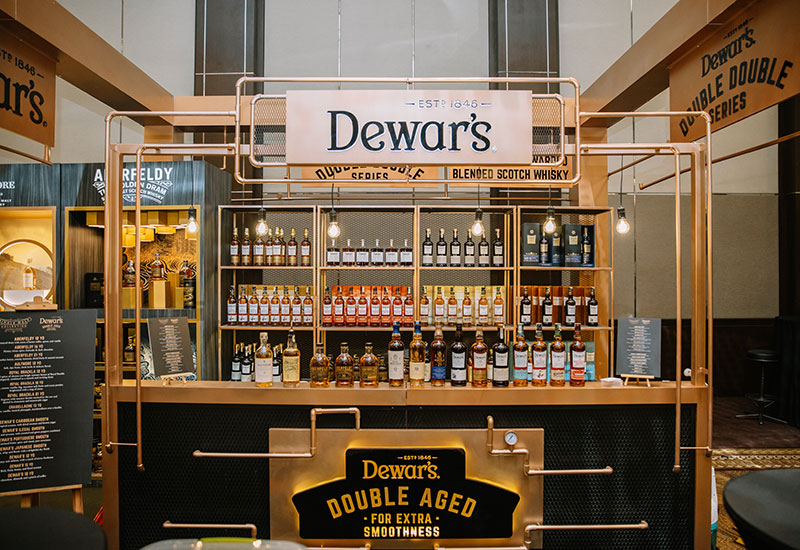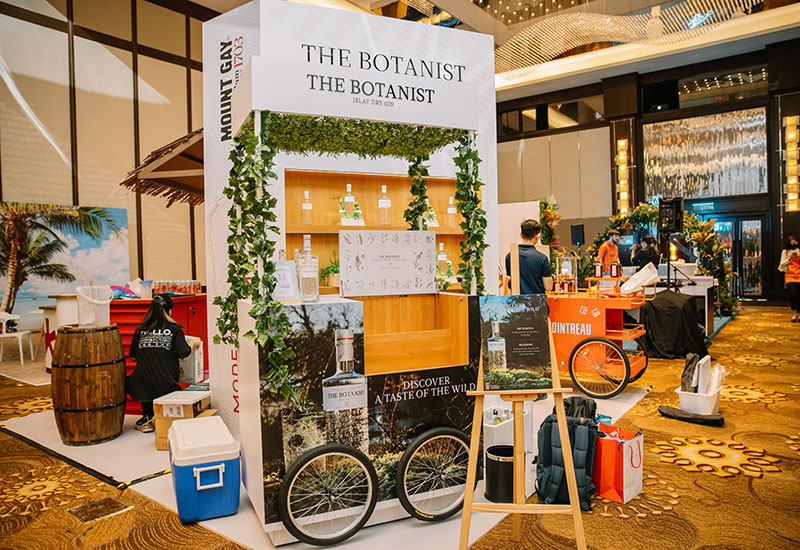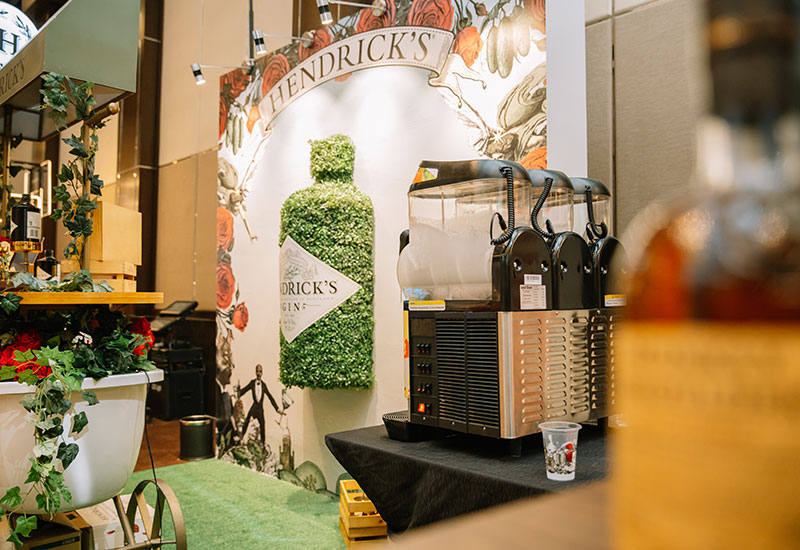 When: 12 to 14 May 2022
Where: Level 2, Intercontinental Kuala Lumpur Hotel
Price: RM248 for the afternoon sessions | RM298 for the evening sessions | RM198 for group purchases (two or more)
In efforts to help revive the slow growth of the alcohol industry, Eatcosys has launched its inaugural F&B festival, BoozeFest Kuala Lumpur, through its subsidiary brand Boozeat. The three-day festival will feature at least 30 different premium spirits and wines, including The Balvenie, The Singleton, Hendrick's Gin, Cloudy Bay, Glenfiddich, and Perrier Jouet, to name a few.
The organisers have also collaborated with local restaurants, bars, and cafes including The Crane KL, Puteh Beach Bar, Bestow and Terra Bar KL, Halley Dim Sum, and Union Artisan Coffee to curate a menu of alcohol-infused tapas, dim sum, cakes, and pastries exclusively for the festival. Attendees will be able to enjoy an unlimited tasting of the participating brands, in addition to exclusive masterclasses and cocktail making sessions by the respective brand ambassadors.
To attend the festival, purchase tickets here.
5. Celebrate New Balance's Grey Day at GMBB
When: 13 to 15 May 2022
Where: The Grey Box, GMBB, No. 2, Jalan Robertson, Bukit Bintang, 50150 Kuala Lumpur
New Balance is paying tribute to its iconic grey colour that forms part of its heritage through a special Grey Day 2022 pop-up exhibition this weekend. During the three-day event, the brand will be launching a new collection of Pure Balance apparel and new colourway iterations of the 327, 57/40 and XC-72 in various grey hues. There will also be art exhibitions including an exclusive art piece by Cloakwork, a New Balance pop-up store, food and drinks by hétam™, and fun workshops such as tufting and silkscreen textile printing. Sneakerheads and fans of the brand are welcome to join the exhibition in their best grey attire.
Follow @NewBalanceMalaysia<