1. 50 Acres Xcitements at Central Park
When: 10am – 9pm, 27 & 28 March | 3 & 4 April
Where: Gamuda Gardens Experience Gallery
Price: Free
Register here.
Bored with the usual weekend activities? Head over to Gamuda Gardens this weekend for a ton of fun within the 810-acre township. The main highlight comes from their recent partnership with 3Q Equestrian Centre for the on-ground horse-riding attraction through the hills. 3Q Equestrian Centre itself has been around since 1990 and is well known as an equestrian training destination and competition venue within South East Asia. They have also produced plenty of top equestrian athletes, so you know you'll be in good hands at Gamuda Gardens too. While you're there, you can also check out Xploria, which hosts a throng of exciting activities such as a Donut Boat ride, Paws Playland pet agility training ground, Big Buck Splash water play park and more. Even better, it's completely pet-friendly, so you can bring the furkids along too.
For more info, visit Gamuda Gardens' Facebook.
2. A Majestic Spring-Summer staycation
When: Valid for check-in on Fridays, Saturdays and Sundays
Where: The Majestic Hotel Kuala Lumpur, Autograph Collection
Price: RM288+ inclusive of breakfast and dinner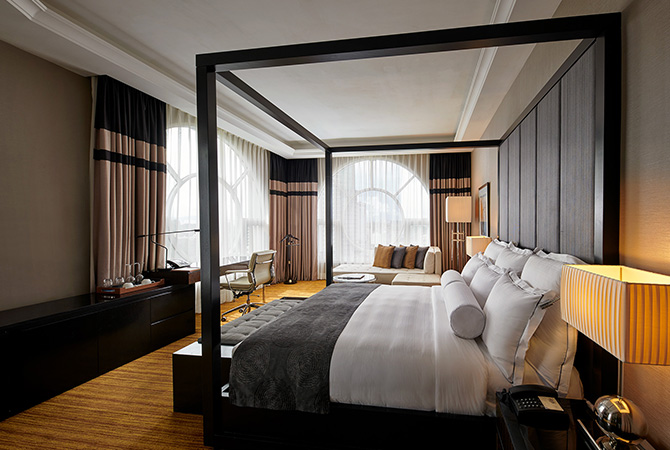 Had enough of staying home but not entirely keen to be exploring places with huge crowds? A staycation is a great answer, and The Majestic Hotel Kuala Lumpur is a classic option, especially since they now include breakfast and dinner. You even have the option of changing your stay dates until 20 December 2021.
For more information, email [email protected] or call +603 2785 8000.
3. Omakase, please!
When: 6pm – 10.30pm, Tues – Sunday
Where: Yukibana at Shook!, Starhill Dining
View this post on Instagram
The Starhill Dining is the latest culinary hotspot in the heart of KL, and if you're looking to satisfy your omakase cravings, Yukibana at Shook! serves authentic Japanese cuisine inspired by the same Yukibana at Higashiyama Niseko Village. Japanese Tastemaker Chef Machi takes pride in Japan's bounty of land and sea, and with that creates a menu that not only tells a story, but celebrates the natural flavours too.
For more information or to make a reservation, WhatsApp +6018 929 8060 or email [email protected]
4. MoMo's Art Fair
When: Till 1 April
Where: MoMo's Kuala Lumpur
View this post on Instagram
In celebration of the recent International Women's Day, MoMo's Kuala Lumpur has been hosting an art fair featuring local and diverse female artists. Since March 19th, the on-ground pop-up spaces have been showcasing works of art by Afi Sulaiman, Dhan Illiani, Carabelle Cheong, Harvin Barriar, Miriam Omar, Nee Wong, and Sharina Shahrin. Guests can opt for the informative Art Seni tours of the exhibits (RM55 per pax) on Saturday, while Cassie Wong and MTMT Studios will be hosting a fun Art Jamming session (RM100 per pax). As it's the last weekend, you can even grab delicious MoMo's Burgers at only RM15 and an 'all-day Ladies' Special' drink.
Advanced booking is necessary for each event, and you can do so by visiting stayatmomos.com.
For more information, email [email protected] or call +603 2776 6666.
5. Enjoy the prized Miyazaki Wagyu A5
When: Till 30 April 2021
Where: Prime Kuala Lumpur, Le Meridien KL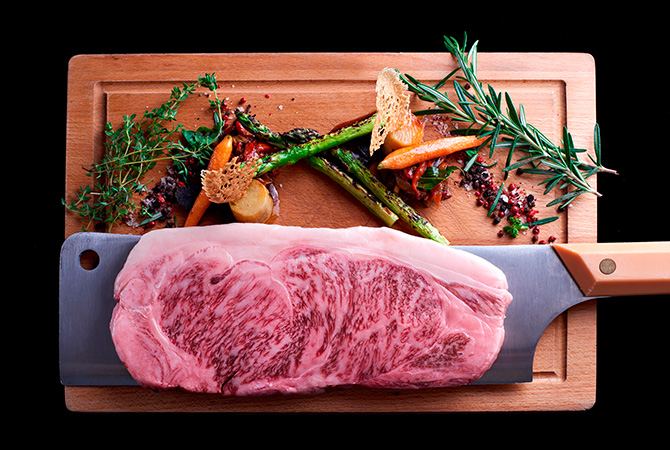 With its gorgeous snowflake-like marbling and tender texture, it's no surprise that the Miyazaki Wagyu A5 is a three-time 'Wagyu Olympics' champion that's regarded higher than the Kobe wagyu. You can savour this heavenly beef (it's Halal-certified too) as a la carte or as part of the delectable three-course set dinner (RM398 nett per person) at Prime Kuala Lumpur. The course menu includes Seared Hokkaido Scallops and a Nagasaki-special, honey-scented castella.
For more information or to make a reservation, call +603 2263 7434 or email [email protected]
6. Try one of the latest afternoon tea menus in KL
View this post on Instagram
There are seven spots for you to choose from—right here.
7. One-up Earth Hour this year
Don't forget that Earth Hour is taking place at 8.30pm on 27 March. Besides merely switching off your lights, here are five other ways you can support the cause.
Check out last week's BURO Weekend Guide here.
| | |
| --- | --- |
| SHARE THE STORY | |
| Explore More | |