If food speaks to your soul, then this week's BURO Weekend Guide is sure to please you with several exciting events, refreshed menus and kitchen takeovers
1. Kitchen Takeover feat. Open House KLCC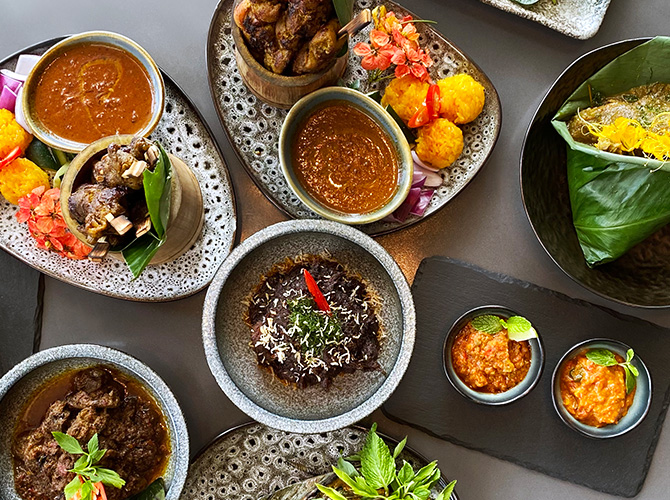 When: 6.30pm - 10.00pm, 18 March
Where: Flock, W Kuala Lumpur
Price: RM198 nett per person (includes free flow of non-alcoholic beverages)
Reservations: Here
The dining scene is thriving with collaborations this month, and one of the most exciting ones is the Kitchen Takeover at Flock by Open House KLCC. For the unfamiliar, Open House KLCC prides itself on reviving forgotten recipes from around Malaysia and, in doing so, introduces a more colourful palate than the one we knew before. Some of the highlights you can expect from the menu include Beef Rendang Minang, Pais Barramundi and a Reinvented Bubur Cha Cha. Let's not forget about the cocktails—Ketayap Colada, Pandan Indah and Rentap, which would be unlike any you've ever tried.
2. Sip cocktails that feature home-grown herbs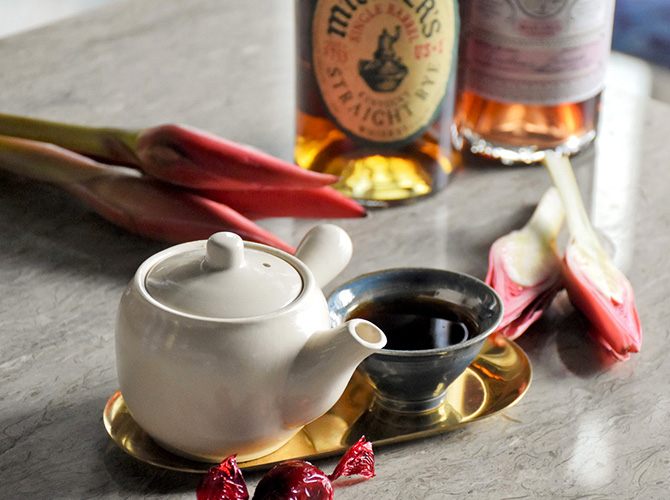 When: Beginning March 16
Where: Bar Trigona, Four Seasons Hotel Kuala Lumpur
Reservations/Enquiries: Four Seasons App
You've heard of farm-to-table, and now, Bar Trigona is taking the root-to-shoot approach. Essentially a 'herb garden in your glass'. The award-winning bar's team has introduced their latest menu, where herb-infused cocktails and mocktails take centre stage. Think pandan foam, a bunga kantan garnish, or even the use of pegaga—every herb, from its leaf to stem to flower, is fully utilised in the name of creativity, flavour and minimising food wastage.
"This concept started with a trip down memory lane. We wanted to go back to the herbs we grew up with and look beyond the obvious. We asked ourselves, how can we reimagine these commonly used ingredients using the latest methods in mixology?" explains Ashish Sharma, Head Bartender at Bar Trigona.
3. Enjoy 'A Spring Culinary Symphony' at Shanghai
When: Tuesday to Sunday (lunch and dinner)
Where: Shanghai, JW Marriott Kuala Lumpur
Price: From RM118 per person
Reservations/Enquiries:
WhatsApp: +60 18 591 8537
WeChat: @ShanghaiJWMKL
Email: [email protected]
If you're looking for authentic Shanghai Xiao Long Bao, look no further than JW Marriott Kuala Lumpur's Shanghai restaurant. Executive Chinese Chef Wong Wing Yeuk and his dedicated team have curated several exquisite set menus that will satisfy your cravings and perhaps even introduce your palate to more vibrant Shanghainese culinary delights. Alternatively, they do offer home delivery or takeaway service if you prefer to enjoy it from the comforts of your home.
4. "Join In, Wherever You Are" with Jameson Connects
When: 8pm onwards, 19 March
Where: Jameson Malaysia Facebook and Instagram
In the spirit of St Patrick's Day, Jameson has several exciting activities planned throughout the month of March. The biggest one to expect is Jameson Connects, a virtual event where there'll be Bar Challenges, a BBQ Cook-Off and even Quiz Night (which everyone can participate in). Also, entertainment will be provided by Kaya, Ryot Jones, NYK and Talitha Tan with their live-streamed performances.
5. Indulge in the Ultimate Matcha Box (while giving back to charity)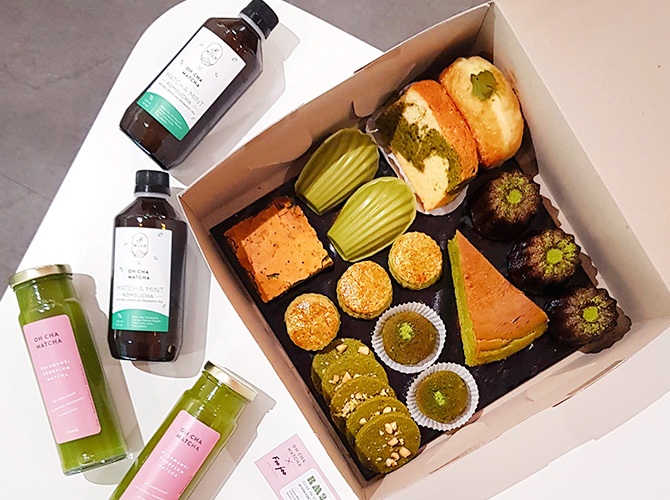 When: To be pre-ordered and arranged for delivery/collection every Thursday/Friday till March 26
Where: Oh Cha Matcha, TTDI
Price: RM138
How to order: Call 03 7732 0397 or DM @ohchamatcha.kl on Instagram
More often than not, time passes by (too) quickly. In the case of Oh Cha Matcha, the cafe is celebrating its first anniversary this month and to commemorate, they've put together the Ultimate Matcha Box. Within the box is a bounty of matcha treats by ten local F&B establishments, using Oh Cha Matcha's best matcha imported directly from Uji, Kyoto. These establishments include popular names such as Foo Foo, Dough and Dolce, Provisions, The Last Bite and Wild Kombucha. The best part is that you can indulge in all these treats, knowing that the proceeds will go to the National Cancer Society Malaysia.
6. Catch KLoud Fest online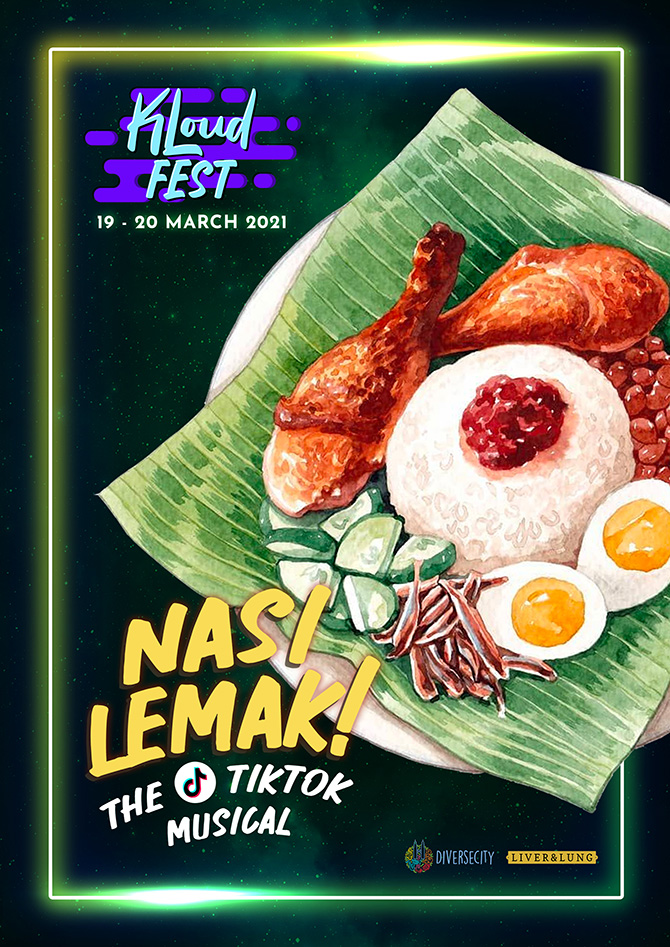 When: 19 - 20 March*
Where: kloudfest.com
Price: RM75 (all-access pass); RM15 (individual acts)
Buy tickets here
*The festivities begin at 6pm; after that, all shows will be available for 48 hours after their premiere
Remember the days where we could easily check out independent films, showcases and plays? Like many 'New Norms', the local arts industry has decided to go virtual with KLoud Fest, Malaysia's first digital arts festival where you'll find original film, music and comedy shows. It's an exciting line-up over the two days, but if you need some recommendations, Nasi Lemak: The TikTok Musical will be a blast as it brings together some of the best Malaysian TikTok stars to, well, celebrate everyone's favourite national dish. Badrish & The Beatles: A Music Film is a heart-warming tale of a boy who sees his past in a new light through music, specifically The Beatles' songs. The film is directed by Shafeeq Shajahan, the critically acclaimed director of Sepet The Musical; and stars BOH Cammie Nominee, Badrish (who also wrote the story).
7. On TikTok? You'll love these body-positive accounts
Speaking of TikTok, we know it's filled with fun and/or informative content (like those fashion hacks we never thought we needed), but here's a category to add to the list! We've rounded up some of the best TikTok accounts that promote self-love and body positivity here. Warning: It's pretty addictive to watch.
Check out last week's BURO Weekend Guide here.