News
Covid-19 self-test kits: A guide to the types, efficacy rates, and where to buy them in Malaysia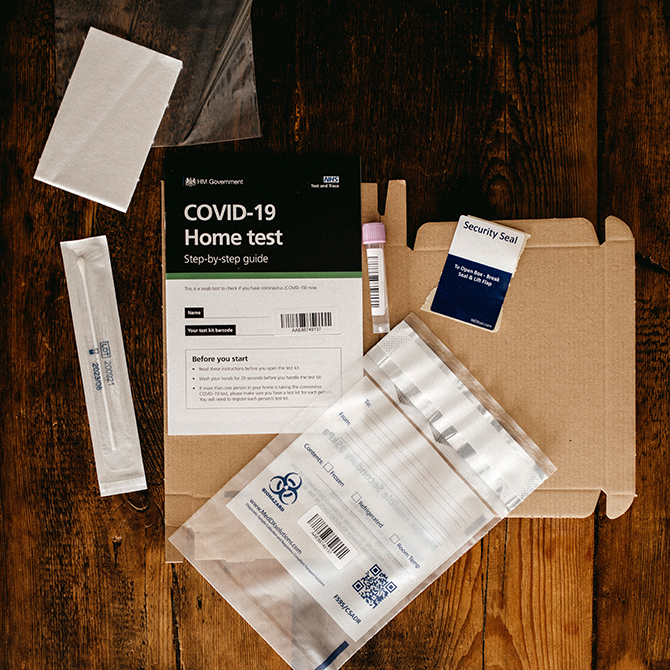 Based on the latest update from Malaysia's Ministry of Health dated 3 September 2021, there are now a total of 16 Covid-19 antigen rapid testing kits (RTK-Ag) that have been granted conditional approval for public use. The Domestic Trade and Consumer Affairs Ministry has also announced a retail ceiling price of RM19.90 per set and wholesale ceiling price of RM16 per set, which will take effect starting from today, 5 September.
To clarify, a "conditional approval" for a self-test kit means that it has met the guidelines set by the Medical Devices Authority to help individuals to perform self-screenings rapidly and to reduce the burden of healthcare workers. However, it does not replace the reverse-transcription polymerase chain reaction (RT-PCR) tests, which you will still have to take for a confirmed diagnosis of Covid-19.
What are the different types of approved self-test kits, how to administer them, and where can you purchase them from? All these and other FAQs will be addressed ahead.
What are the types of Covid-19 self-test kits?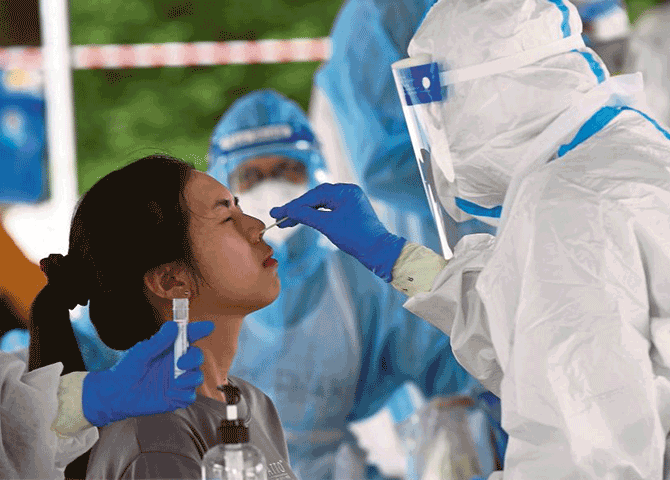 A Covid-19 self-test kit is based on an antigen test, which is designed to detect viral proteins related to the Covid-19 virus. There are currently two main types of Covid-19 RTK-Ag self-test kits, one of which requires a nasal specimen (either through an anterior nasal swab or a nasal mid-turbinate swab), while the other requires a saliva specimen. These test kits can produce a negative or positive result in as little as 15 minutes.
You are advised to use only the approved self-test kits by the Ministry of Health. Be wary of fake self-test kits in the market and only buy from registered pharmacists or private healthcare facilities.
When should you buy a Covid-19 self-test kit?
Anyone can buy a Covid-19 self-test kit, as testing is critical to help curb the spread of Covid-19. If you are not vaccinated or partially vaccinated and experience Covid-19 symptoms but do not have access to a healthcare provider, you are advised to perform a Covid-19 self-test immediately.
Fully-vaccinated people who have come into close contact with someone who is suspected or confirmed to be Covid-19 positive should be tested three to five days after exposure. In the meantime, you are required to under self-quarantine at home for 10 days or until you receive a negative test result.
How to perform a Covid-19 self-test?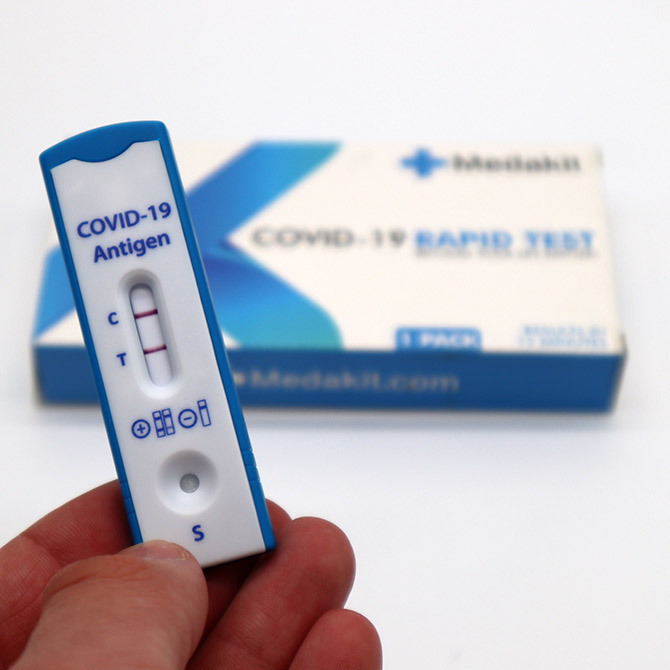 It is important that you follow the instructions printed on the self-test kit you have purchased. Failing to do so may result in inaccurate or invalid test results. In general, a negative result produces only one red line on the 'C' region and no red line on 'T' region, while a pair of red lines on both 'C' and 'T' regions indicates a positive result. The result is considered invalid if no coloured line appears or only one red line appears on the 'T' region. If the result is invalid, you are required to repeat the test with a new sample.
Approved Covid-19 antigen rapid test kits have an evaluation of a sensitivity rate which indicates the accuracy at generating a positive result, and a specificity rate which indicates the accuracy at generating a negative result. For example, a 90 per cent sensitivity rate means that out of 100 positives, 10 could be a false positive, whereas a 100 per cent sensitivity rate means there are no false positives. A false negative may arise if the concentration of antigen falls below the detection threshold.
Which self-test kits are approved by the Ministry of Health?
The following is a list of approved rapid antigen self-test kits in Malaysia, based on the official portal of the Medical Device Authority:
1. Salixium-Covid-19 Rapid Antigen Rapid Test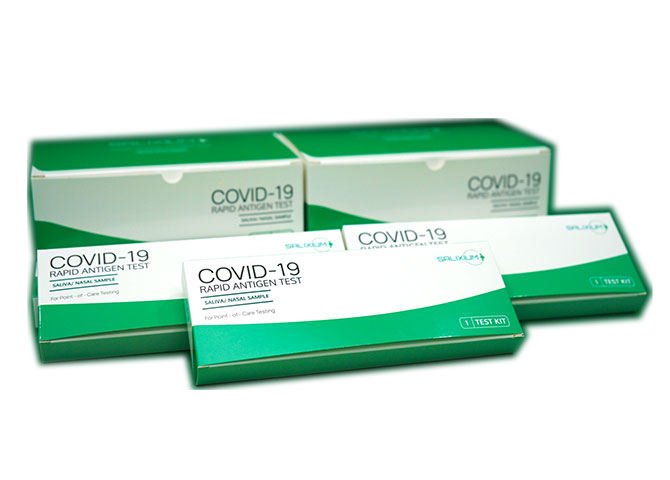 Manufacturer: Reszon Diagnostic International Sdn Bhd, Selangor, Malaysia
Swab type: Saliva and Nasal
Sensitivity rate: 91%
Specificity rate: 100%
Time to result: 15 minutes
Shop online: MedCart, DoctorOnCall and Watsons
2. GMate Covid-19 Ag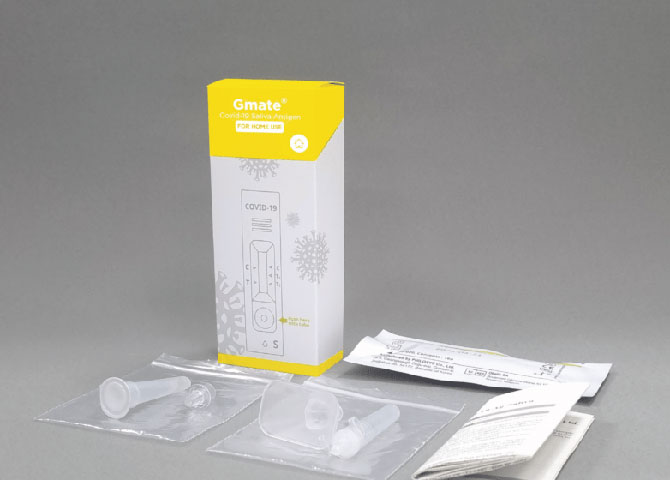 Manufacturer: Citymedic Sdn Bhd
Swab type: Saliva
Sensitivity rate: 90.9%
Specificity rate: 100%
Time to result: 15 minutes
Shop online: DoctorOnCall, Big Pharmacy, AA Pharmacy and Caring Pharmacy
3. Beright Covid-19 Antigen Rapid Test Device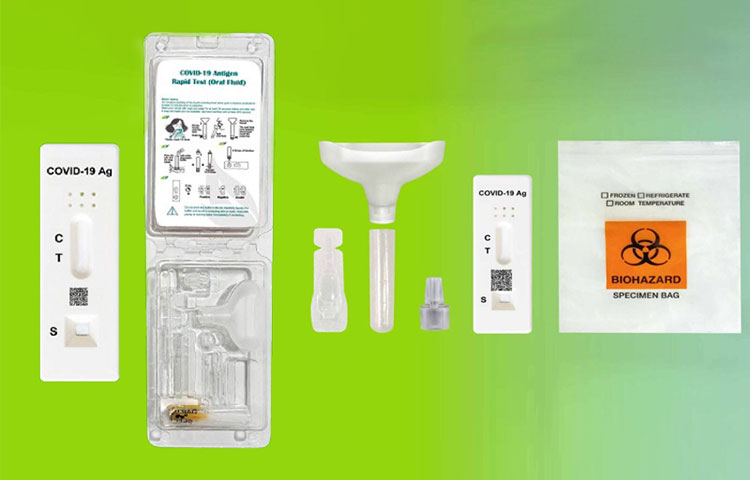 Manufacturer: Hangzhou AllTest Biotech Co., Ltd Zheijang, China
Swab type: Saliva
Sensitivity rate: 93.1%
Specificity rate: 100%
Time to result: 15 minutes
Shop online: MultiCare Pharmacy and Sunway Pharmacy
4. AllTest Covid-19 Antigen Rapid Test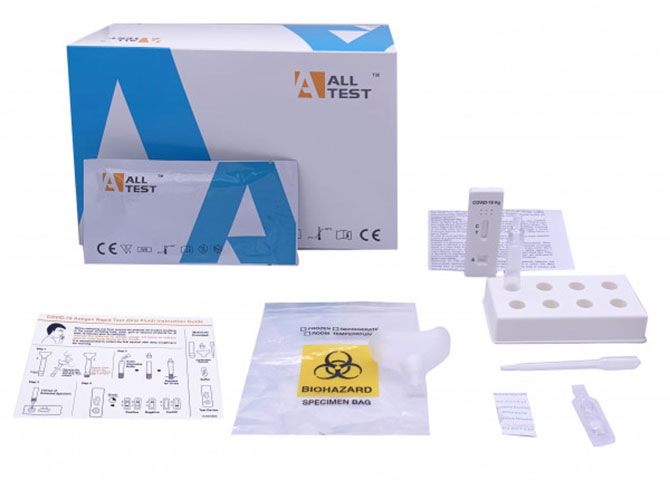 Manufacturer: Hangzhou AllTest Biotech Co., Ltd Zheijang, China
Swab type: Saliva
Sensitivity rate: 91.38%
Specificity rate: 100%
Time to result: 15 minutes
Shop online: DoctorOnCall , Caring Pharmacy and Sunway Pharmacy
5. JusChek COVID-19 Antigen Rapid Test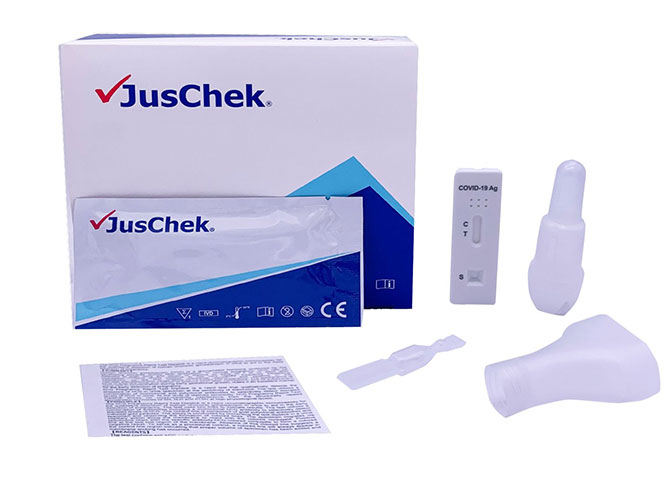 Manufacturer: Hangzhou AllTest Biotech Co., Ltd Zheijang, China
Swab type: Saliva
Sensitivity rate: 90.1%
Specificity rate: 99.3%
Time to result: 15 minutes
Shop online: AA Pharmacy and Caring Pharmacy
6. Longsee 2019-nCoV Ag & Influenza A/B Rapid Co-Detection Kit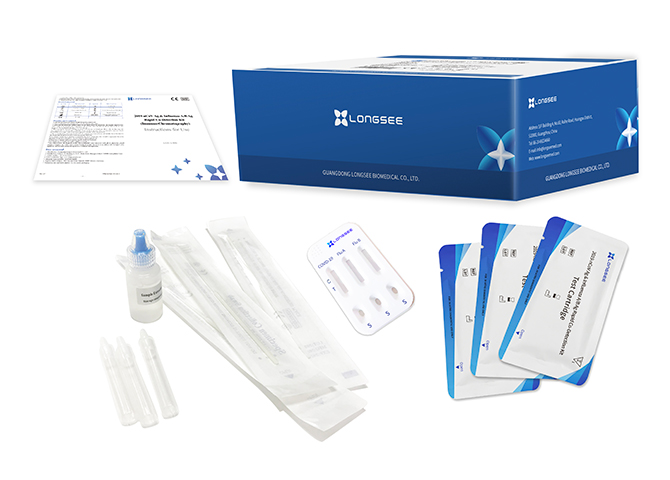 Manufacturer: Guangdong Longsee Biomedical Co. Ltd.,Guangzhou, China
Swab type: Saliva
Sensitivity rate: 94.3%
Specificity rate: 100%
Time to result: 5 minutes
Shop online: Watsons and AA Pharmacy
7. Sichuan Xincheng SARS-CoV-2 Antigen Assay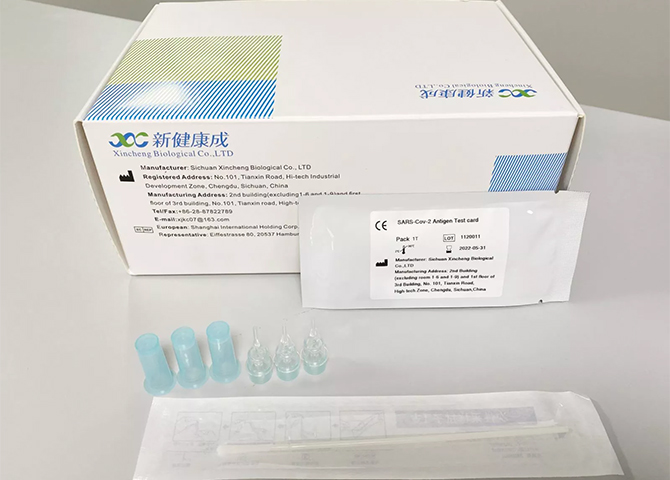 Manufacturer: Sichuan Xincheng Biological Co. Ltd., China
Swab type: Nasal
Sensitivity rate: 95%
Specificity rate: 100%
Time to result: 15 minutes
8. Flowflex™ SARS-CoV-2 Antigen Rapid Test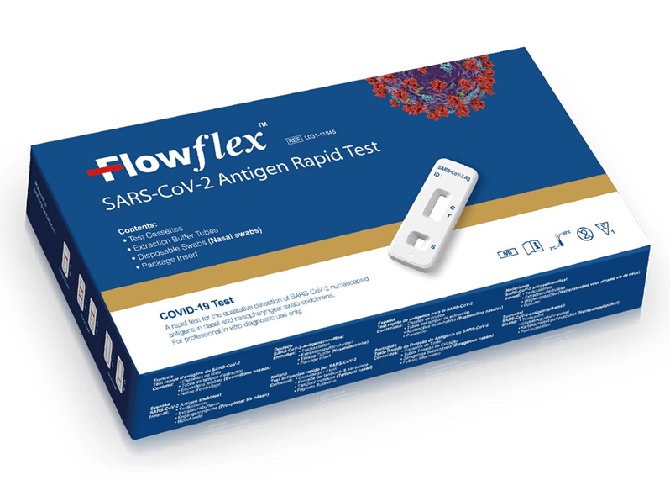 Manufacturer: ACON Biotech (Hangzhou) Co., Ltd., China
Swab type: Nasal
Sensitivity rate: 97%
Specificity rate: 99%
Time to result: 15 minutes
9. Standard™ Q Covid-19 Ag Saliva Home Test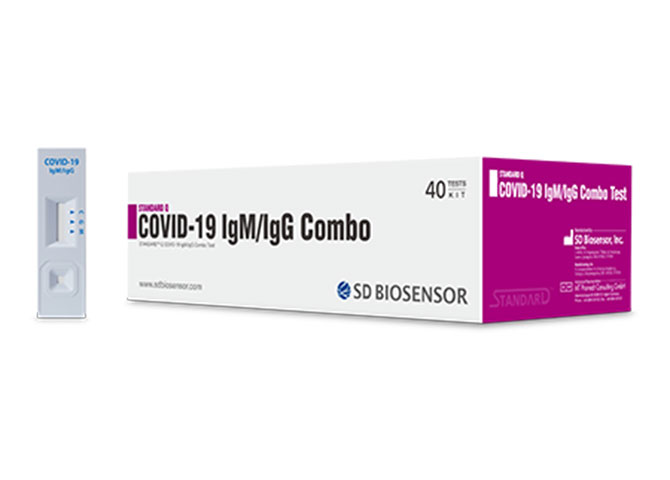 Manufacturer: SD Biosensor, Inc, Korea
Swab type: Saliva
Sensitivity rate: 96.5%
Specificity rate: 100%
Time to result: 15 minutes
10. ProDetect™ Covid-19 Antigen Rapid Self-Test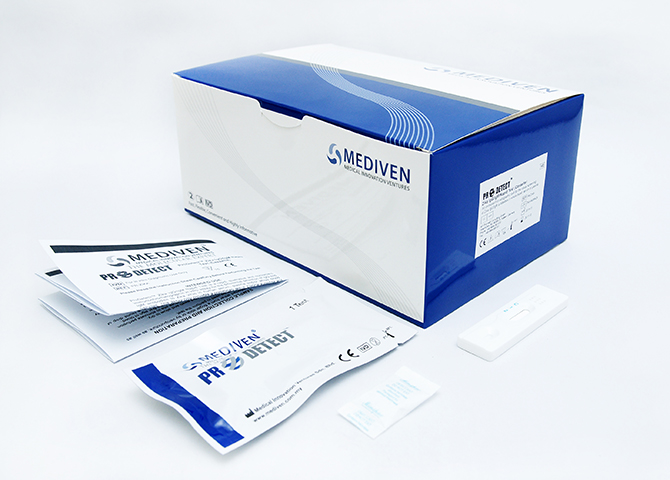 Manufacturer: Medical Innovation Ventures Sdn Bhd, Penang, Malaysia
Swab type: Saliva
Sensitivity rate: 93%
Specificity rate: 99%
Time to result: 15 minutes
11. Newgene Bioengineering COVID-19 Antigen Detection Kit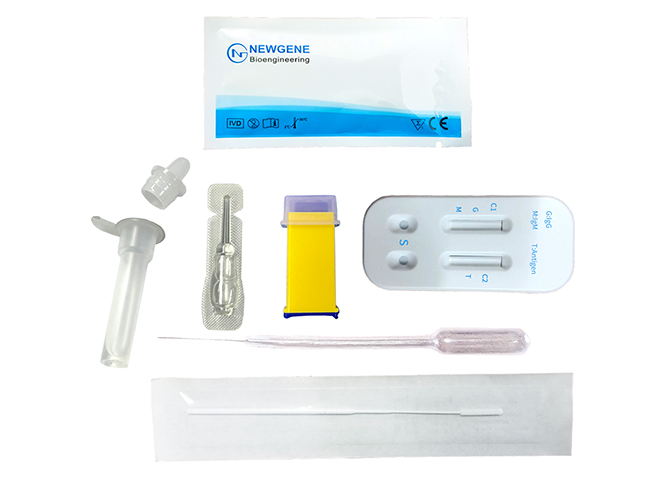 Manufacturer: New Gene (Hangzhou) Bioengineering Co., Ltd., China
Swab type: Sailva/Nasal
Sensitivity rate: 90.9%
Specificity rate: 100%
Time to result: 15 minutes
Shop online: DoctorOnCall
12. Lituo Covid-19 Antigen Detection Kit (Colloidal Gold) Self Test Kit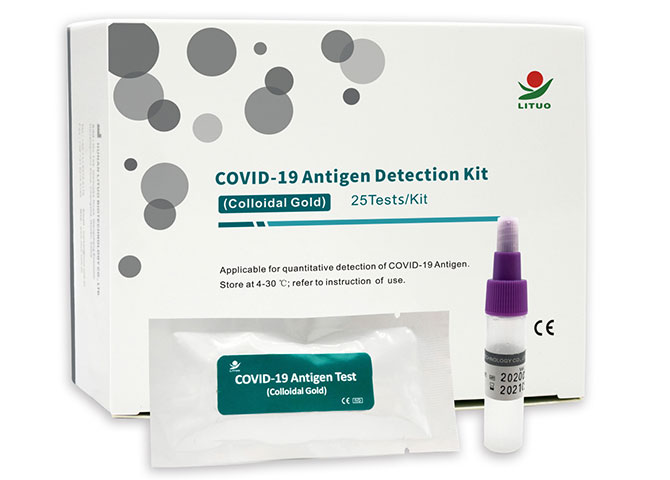 Manufacturer: Zhuhai Lituo Biotechnology Co., Ltd., China
Swab type: Saliva
Sensitivity rate: 93%
Specificity rate: 99%
Time to result: 15 minutes
13. Gruenbanka SARS-CoV-2 Antigen Detection Kit (Colloidal Gold Method)
Manufacturer: Ningbo Lvtang Biotechnology Co. Ltd., Zhejiang, China
Swab type: Saliva
Sensitivity rate: 96.8%
| | |
| --- | --- |
| SHARE THE STORY | |
| Explore More | |