Australia has a strong coffee culture so it's no surprise when its baristas start adding different dashes of colour to their cuppa for 'a change of scenery'. Of course, coloured lattes are not entirely new but it's a whole different story when it carries a small health claim. Tourism Australia gives us a few recommendations on where to find some of the best cuppas of these colourful lattes.
Matcha Latte and Golden Latte at 80/20, Canberra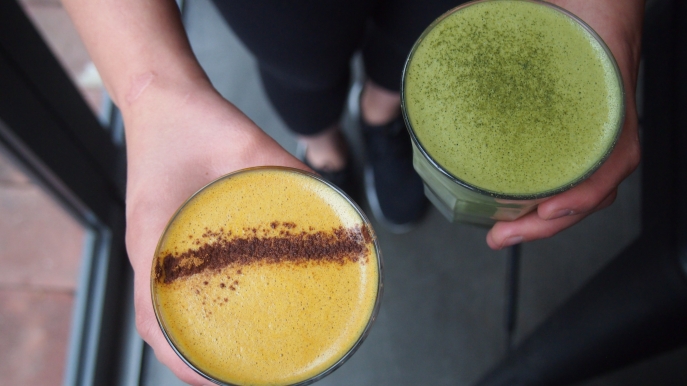 The new Australian latte craze started with matcha lattes and golden lattes. The former, using green tea powder, isn't a stranger to our ears and the latter, which uses turmeric as the key ingredient, is slowly picking up locally (it's an acquired taste).
Most forward-thinking cafes in Australia would have both on their menus, such is the case of 80/20 in Canberra where the owners see high sales for them. "The matcha latte is a love-it-or-hate-it kind of drink," says owner Klarisa Cengic, "because the matcha powder has an earthy flavour, and we serve it unsweetened."
Their golden latte has also become a firm favourite among its health-conscious customers. The secret: blending the turmeric with cinnamon, ginger, honey and cracked pepper, and using almond milk. "Turmeric has great anti-inflammatory properties," she says. "If you're sick and you're trying to deal with sinus inflammation, a golden latte will definitely help you."
Blue Algae Latte at Matcha Mylkbar, Melbourne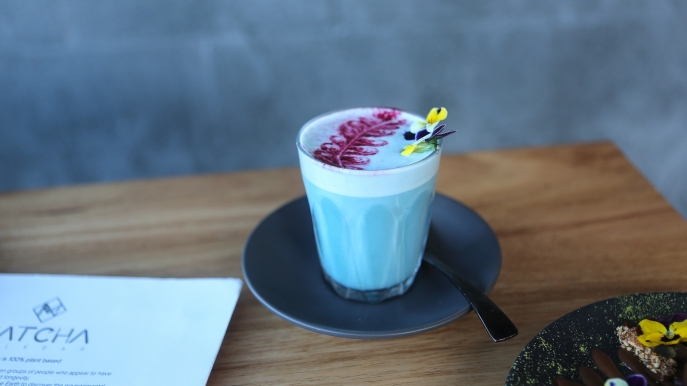 Sounds intriguing? Cult Melbourne cafe Matcha Mylkbar called it a surf latte. Made with live blue algae, the drink gained popularity pretty quickly and has since popped up in cities all over the world.
The original formulation at Matcha Mylkbar, however, uses E3 algae, ginger, lemon, coconut milk and brown rice malt. "E3 is the most nutritionally dense superfood on the planet," says Matcha Mylkbar co-owner Nic Davidson.
"It's got a really high level of antioxidants, and it's a source of vitamin B12," she explains.
Red Velvet Latte at The Local Mbassy, Sydney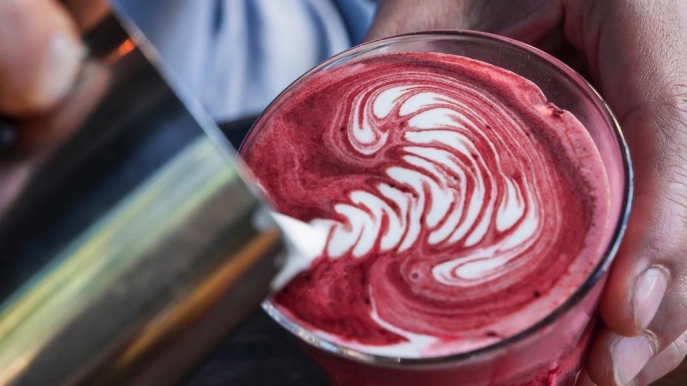 For folks who are after a drink made of comfort rather than superfoods, the red velvet latte is one that makes no special health claims but is guaranteed warm, sweet and delicious.
The Local Mbassy in Sydney is one such place with its version made from espresso, raspberry powder (for both colour and sweetness) and extra-frothy milk. "It's like you're drinking a warm liquid marshmallow," says owner Sam Clarke.
Other baristas might use beetroot powder, cocoa and vanilla essence to create their own versions instead.
Related stories:
4 Best places to get coffee in Melbourne
#InstaLove: Coffee in a cone is world's most Instagrammed coffee
| | |
| --- | --- |
| SHARE THE STORY | |
| Explore More | |