CMCO begins tomorrow and continues well on to the weekend (and 18 March)—will you be staying in or venturing out a little?
1. Sake Martini with Tom Olives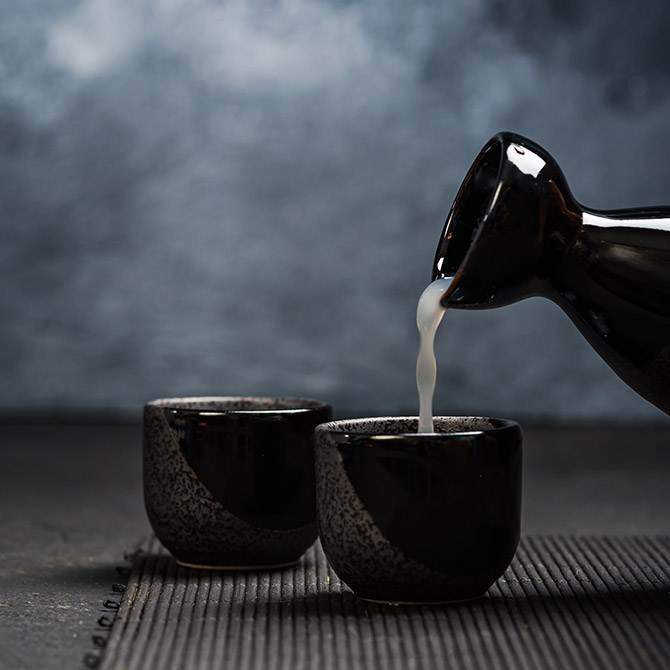 When: 1 - 31 March 2021, 12pm - 2.30pm | 6pm - 10pm
Where: Iketeru, Hilton Kuala Lumpur
Price: RM45 nett per glass
Reservations: Call 03 2264 2264 or visit www.eatdrinkhilton.com
Sake and martini are both great on their own, but Iketeru is mixing the East and West with its creative Sake Martini that will both wow and refresh your palate.
2. No travel ban for these 'international cocktails'
When: Throughout March 2021
Where: Frank's Bar KL
If you're wondering, "Which Frank is this?", it's the iconic singer, Frank Sinatra, that's who! Located in the heart of KL, this speakeasy has a couple of cool drinks up its sleeve and a cosy, majestic interior to really set the mood. For the month of March, the bar has collaborated with Benjamin Cavagna of 1930 Cocktail Bar, Hiroyaru Kayama of Bar Benfiddich, Agung Prabowo of Penicillin Bar, as well as Rum Baristas Diego Ferrari & Héktor Monroy, to showcase four new 'international cocktails'. The common factor: rum.
Find out more on their Instagram.
3. Go 'Behind the Songs' in Apple Music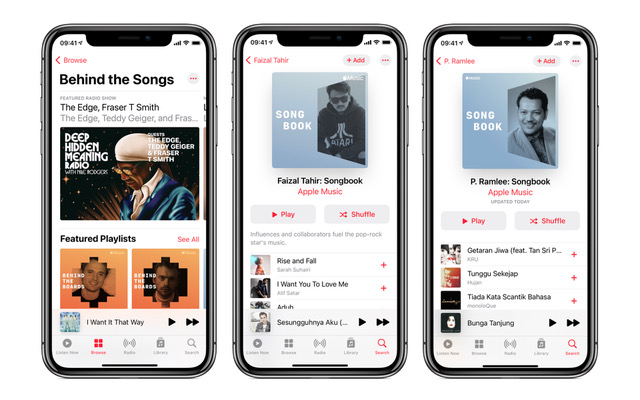 There's a new feature in Apple Music where creators—songwriters, producers, sessions musicians—of the songs you love are all celebrated and highlighted. These very creators will, too, be able to participate in regularly updated features or be featured in some of the original content such as Lyrics to Live By and Song Stories. You'll be able to search for this content by merely keying in "Songwriter(s). Incidentally, Malaysia's Faizal Tahir Ikhwan Fattana and P. Ramlee were featured on Behind the Songs recently. If you're subscribed to Apple Music yet, know that they have a three-month free trial, but if you use Shazam on your iPhone or iPad, you'll get a five-month free trial.
Find out more here.
4. MyBurgerLab and their numerous burger collabs
Where: Various local cafes and restaurants
You might have a couple of favourites at MyBurgerLab, but they've collaborated with several local cafes and restaurants to bring you new renditions.
Truffle Umami Burger with Hawker Hall
Brunch Menu Burgers with The Red Bean Bag
Crispy Kam Heong Chicken Burger and Peri-peri Beef Burger with Yellow Brick Road
Surf & Turf and the Korean Burger Burgers with Strangers at 47
Burger Platter with Tipsy Boar, featuring three burgers with Guinness-Glazed Lamb Patty, curly fries and Guinness BBQ Sauce dip. This particular collaboration is part of the exclusive Guinness St. Patrick's Celebration Kits.
For more info, check out myBurgerLab's Instagram.
5. Try out the Laksa Lobster Spaghetti, an Efterträda X Ikea food special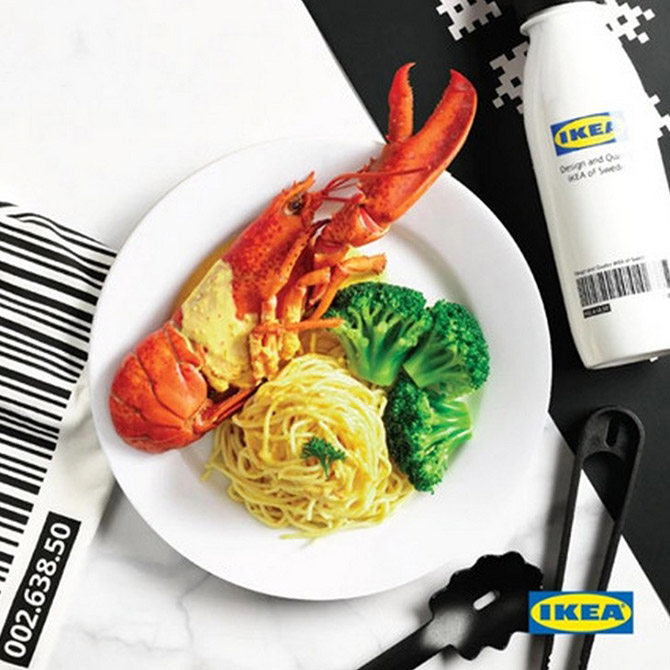 When: 4 - 30 March 2021
Where: Ikea Restaurant
Fans of the food fare at Ikea Restaurant have one new dish to try when they visit. As part of the Efterträda X Ikea launch, they've just unveiled a Laksa Lobster Spaghetti. It's available for takeaway and delivery via Bungkusit and GoGet too.
6. Planning to clock in a sweat sash or two?
Make sure you're cleansing yourself the right way after a workout—lest you be brewing the perfect recipe for breakouts. We've got the ultimate guide to cleansing yourself after exercise—from cold showers to double cleansing here.
7. Still unsure of the SOPs during CMCO 2.0
What exactly are you allowed to do from March 5th onwards? Is the zoo open? Can we get our nails done? Check out our list of do's and don'ts here.
For last week's BURO Weekend Guide, head over here.