Tomorrow, 4 May 2017, marks 40 years of Star Wars. In conjunction with the milestone anniversary, Royal Selangor will be introducing new commemorative pieces to its Star Wars collection, including a Limited Edition Gold Plated Millennium Falcon.
The iconic Millennium Falcon—the battered, scarred freighter that "made the Kessel Run in less than 12 parsecs"—is encapsulated, true-to-movie form in the meticulously crafted model, complete with heat exhaust vents and the oversized top-of-the-line sensor dish on the port side. The model also features landing gears that retract, simulating flight, when placed on a special stand.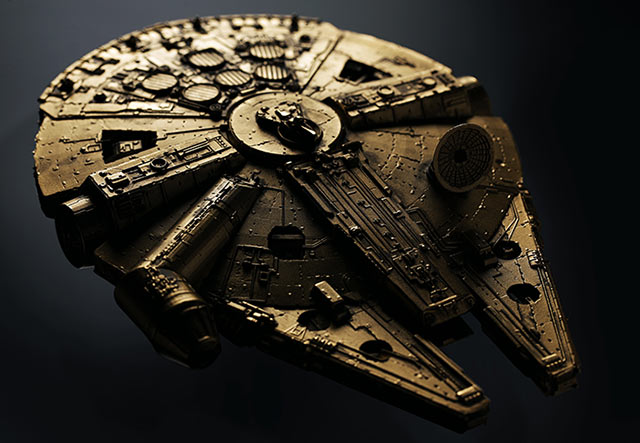 If you would like to get your hands on the Limited Edition Gold Plated Millennium Falcon, you'd have to act fast: limited to only 200 pieces worldwide, it is an online exclusive and will be available for purchase on May the 4th 2017 starting 12AM midnight (KL/Singapore time).
Besides paying homage to the Millennium Falcon, Royal Selangor will also be introducing special edition gold plated tokens of Princess Leia, Darth Vader and Luke Skywalker—these are limited to 1,977 pieces worldwide—a TIE fighter model, and a Lightsaber document holder—modelled after the lightsaber that Luke received from Obi-Wan.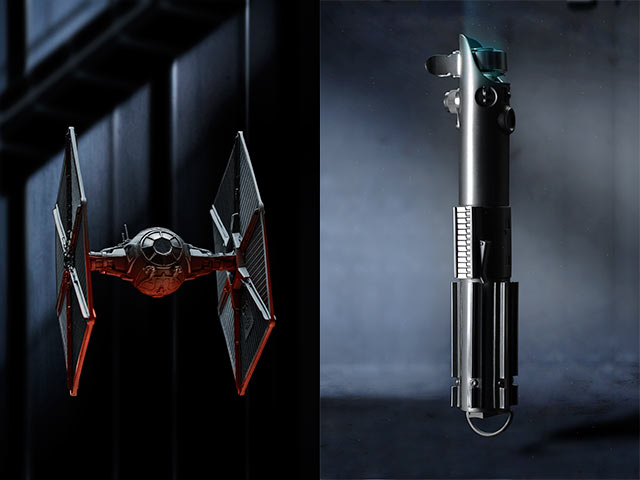 The new Star Wars collectibles will be available at Royal Selangor retail stores, authorised dealers, and online at starwars.royalselangor.com.
Related stories:
Made in Malaysia! Royal Selangor appointed to produce Captain America statue
Buro Tries: Pewter-making at The Foundry workshop by Royal Selangor
Star Wars x Royal Selangor: Ready, are you?
| | |
| --- | --- |
| SHARE THE STORY | |
| Explore More | |