Last week, Moét Hennessy Diageo Malaysia presented Symphony in Blue: A Journey to the Centre of the Glass in conjunction with Genting's 50th Anniversary. The journey exhibited the history of Johnnie Walker and how the brand perfected the art of blending Scotch whisky almost 200 years ago by using a play of light, art, sound, extreme temperatures, gastronomy, and performance. During the journey, guests' imagination and perceptions towards the six distinct flavours — fresh, fruity, malty, woody, spicy, and smoky — of the whiskey were challenged.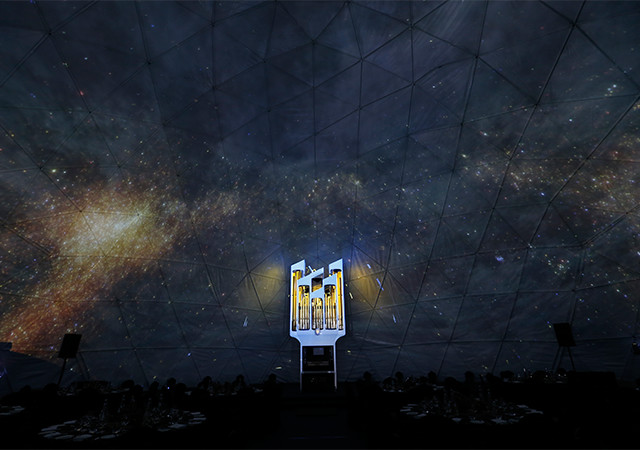 The highlight of the experience was when Tom Jones, together with composer, Simon Little, showcased the wonders of a musical instrument dubbed The Flavour Conductor that was created by renowned architectural food smiths Bompas and Parr. This incredible instrument engaged guests in a theatrical performance using the latest techniques in projection mapping combined with contemporary sounds and a light showcase that elevated the whisky tasting experience of Johnnie Walker Blue Label.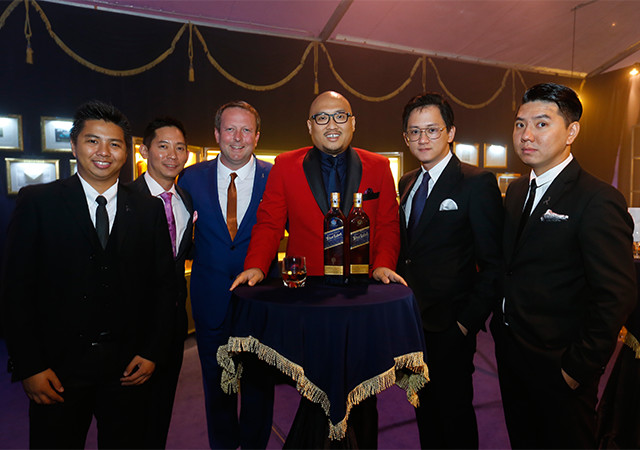 We met with Tom Jones before his spectacular performance and asked him about his experience with whisky and his love for the drink.
Tell us about yourself.
I'm the global ambassador for Johnnie Walker. I'm lucky enough to be able to travel the world and talk about the world's biggest, bestselling Scotch whisky and try and bring to life all the flavours and the magic of the liquid. I got into the job about 5 years ago with Johnnie Walker and I've worked in the industry for about 10 years before that.
When did you have your first glass of whisky?
I don't have a specific memory of that and I don't know anyone who has the answer to that question. But I do remember I was running a bar back in the 80s and I always quite liked the look of Johnnie Walker Black Label, the square bottle and the angled label didn't look like anything else. I think that's what got me really interested in Scotch Whisky.
I do like to walk in the hills and if you do that, you're going to find a distillery somewhere because they are all over Scotland.
What made you fall in love with Scotch whisky?
Well, I live in Scotland and that's where we make it. So, it's a big part of the culture. I do like to walk in the hills and if you do that, you're going to find a distillery somewhere because they are all over Scotland. That also help keep my interest because I always wanted to know how it's made and what it's all about. It's a big industry in Scotland so it's a great industry to work for.
You've travelled extensively across the world. Where is the best backdrop to have a glass of whisky?
I'm not one for saying this place is the best or that place is the best. What I've learned since traveling is that you can't compare different experiences. When you're here in Genting, for example, up in the highlands with the mist and everything, you experience that and it's amazing. There are so many different experiences in different parts of the world. Having a glass of Scotch on the mountains in Scotland can be amazing or it could be in a very cool bar in Glasgow. I think I never tire of new experiences and also how different something like Johnnie Walker Blue Label would taste in different parts of the world.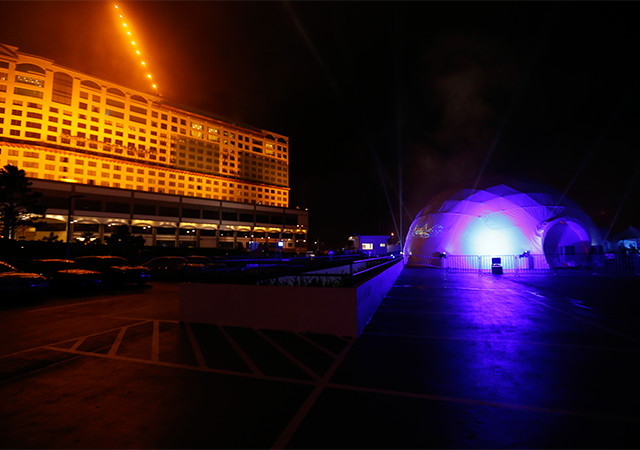 Describe good whisky in one word.
Scotch.
Explain the perfect glass of whisky to us.
I wouldn't be able to. I think too often in the past people have been too prescriptive as if to say that whisky must be like this or must be like that. But what I've learned through traveling is that the temperature and humidity changes how the whisky tastes. That's something that even back in Scotland with our master blender we really learn to appreciate that whisky tastes different in different parts of the world. I think if it's a Friday night and you're enjoying a party night with your friend then a different glass works better, a longer drink works better because you don't want to be going back to the bar every 2 seconds. So, I think it's the occasion is what drives your enjoyment.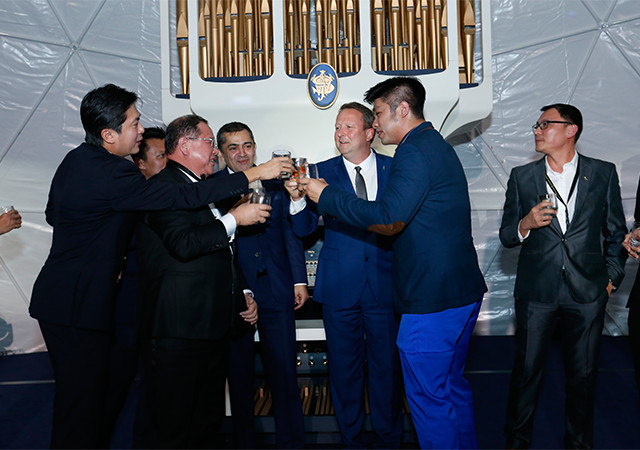 What makes Johnnie Walker Blue Label significant in the world of Scotch whiskys?
The great thing about Scotch whisky and indeed Johnnie Walker is, is we have these different blends and different flavours that suit the occasions at different parts of the world you're in. And over a hundred years ago, we were in over a 120 countries around the world and we are in about 197 countries now. So, we know quite a lot about flavour and within Johnnie Walker Scotch whiskeys, we've got a flavor that matches all occasions.
I Think it's the occasion is what drives your enjoyment.
Describe life without whisky.
I think because we've been making Scotch whisky for over 500 years and at Johnnie Walker we have been blenders of Scotch whiskey for nearly 200 years, we have a real experience in creating a great flavour just as chefs create great meals. So, you might like eating a carrot as a snack but it gets a little bit boring but when it's incorporated in a magnificent dish, there is so much more to enjoy. Similarly, if we're drinking Scotch whisky, we've taken all our flavours from our 30 distilleries all around Scotland and brought them together to create a drink that has exceptional taste and when you consider that it can be mixed with different mixers and how people all over the world drink it differently, and if you don't try that, then you're missing a whole world of flavour that you can enjoy at any time of the day with your friends.
| | |
| --- | --- |
| SHARE THE STORY | |
| Explore More | |