Mothers aren't just life givers. They're life savers too. Well, them and Dad but that's for next month. It's easy to dismiss how much mothers have sacrificed for us from day one in the womb. We won't go into that but the point is, sometimes we may take our Mums for granted. Mother's Day isn't the only day we should be showing them our appreciation but it's nice to go the extra mile to make them feel extra special. We've rounded up some things you can do and presents you can buy for the upcoming occasion, and now, a curated gift set that you can win for her.
Amo Ferragamo fragrance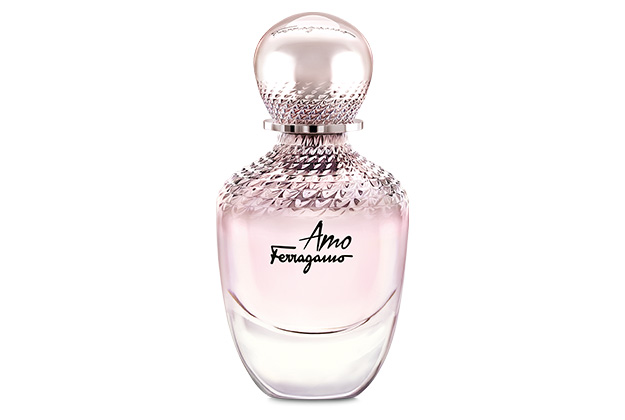 Every woman loves a great fragrance and the new Amo Ferragamo is both bright and glamorous, featuring elegant floral notes, slight tints of fruitiness and a warm base of sandalwood, musk and white vanilla from Polynesia. Also, "Amo", the name of the fragrance says it all: "I love".
Signature French Afternoon Tea at Hotel Stripes, Kuala Lumpur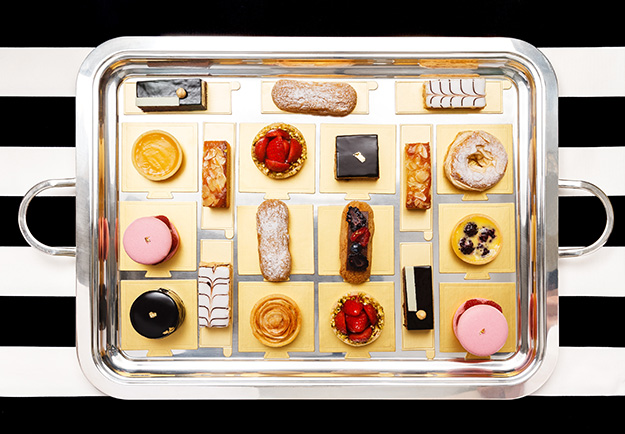 Afternoon tea is always a delightful affair—especially for mothers and daughters—and you'll both be spoilt for choice at the Brasserie 25, the French restaurant at Hotel Stripes, Kuala Lumpur. Apart from the inviting ambience highlighted by the rustic interior of wood and marble accents that are complemented by sleek, metallic chandeliers, the menu promises an indulgent escape for the palate.
A beauty set by Grown Alchemist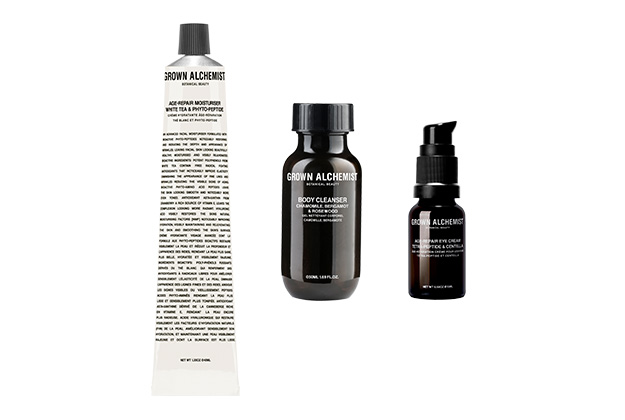 Here's another gift that Mum would appreciate, simply because it's practical and it smells amazing. We can never stress enough how important it is to use moisturisers and eye creams, and we're sure that's probably one of the many lessons that Mum imparted to you. The ones from Grown Alchemist's Age Repair range in particular not only works wonders on reducing the appearance of wrinkles, dark circles and puffiness but also leaves the skin looking visibly rejuvenated and refreshed. Here's a beauty tip from the founders: "In addition to the eye contour, apply eye cream over brows to ensure delicate brow skin is treated." We're also throwing in their Chamomile, Bergamot & Rosewood Body Cleanser. It's aromatic and makes the skin feeling thoroughly clean and toned without causing dryness while improving blood circulation as well.
Don't they all sound good? We're giving our special Mother's Day gift set away to 5 lucky readers. It comprises:
Hotel Stripes' Signature French Tea for 4 pax

1 x Amo Ferragamo fragrance

1 x Grown Alchemist Age-Repair Moisturizer

1 x Grown Alchemist Age-Repair Eye Cream

1 x Grown Alchemist Body Cleanser
Here's what you have to do:
1. Like our Buro 24/7 Malaysia Facebook page (if you haven't already!)
2. Like the giveaway post on Facebook
3. Share the giveaway post on Facebook with the hashtag #BuroGiveaway and tag two friends (be sure your share settings are on "Public")
4. Provide us with your contact details and answer a simple question in the form below.
*This giveaway is now closed. Congratulations to the following winners:
Chong Lesze
Lim Yu May
Low Yee Sim
Kimberly Lee
Joey Chin
By joining this giveaway, you will be automatically subscribed to our Buro 24/7 Malaysia e-newsletter. Other terms and conditions apply*.
*Terms & Conditions:
1. This giveaway ends 11:59pm, GMT+8, 21 May 2018. The winner(s) will be announced on 24 May 2018.
2. This giveaway is organised by Buro 24/7 Malaysia (hereinafter referred to as the 'Organiser').
3. The prizes for this giveaway are neither exchangeable for cash nor transferable.
4. All persons ('Participants') taking part in this giveaway agree that these rules shall be binding on them, and that the entries in this giveaway, including their name and likeness, may be used without restriction in any future publicity material by the Organiser.
5. The Organiser reserves the right to amend these rules or terminate the giveaway at any time at its sole and absolute discretion. All decisions made by the Organiser under these rules shall be final and no discussion or correspondence will be entertained. The Organiser may, but is not required to, justify any decisions relating to this giveaway.
6. The Participant acknowledges that the interest and good reputation of the Organiser is of paramount importance. The Organiser reserves the right to disqualify a Participant from the giveaway, or to withdraw the prize if it is believed the Participant is in breach of its obligations under the rules. The Participants shall not by act or omission, directly or indirectly bring the Organiser into disrepute.
7. All entries are sent at the risk of the Participants and in the event that there are technical difficulties experienced arising out of the internet or from any associated equipment or internet security is compromised, the Organiser may at its sole and absolute discretion disqualify the entire entry and shall not accept any liability doing so.
8. Giveaway entries may only be submitted via the stated medium of communication.
9. This giveaway is open to anyone above 18 years old.
10. Each entry must be completed in full. The Organiser reserves the right to disqualify any incomplete entries in its sole and absolute discretion.
11. Incomplete entries will be deemed void.
12. Winners will be notified by email.
13. Uses of 'aliases' shall be considered a form of deception and is prohibited.
14. The winner must produce their original IC / passport with legible IC / passport number in order to claim the prize. The winner may also be required to produce additional original proof of identity at the discretion of the Organiser.
15. All prizes are accepted entirely at the risk of the winner, and the Organiser excludes all warranties in connection with the prize to the extent permitted by law.
16. All Participants release from, and indemnify the Organiser, its agencies, sponsors and representatives against, all liability, cost, loss or expense arising out of acceptance of any prize or participation in the giveaway including (but not limited to) personal injury and damage to property and whether direct or consequential, foreseeable, due to some negligent act or omission or otherwise.
17. All personal particulars furnished are meant for identification purposes and will not be sold or given to any third parties. In the case of giveaways, our partners may wish to offer you services which require your personal particulars. These specific requests will be expressly stated within relevant giveaways, with a choice to opt out.
18. Inability to contact the winner(s) within one month of notification will result in disqualification and selection of an alternate winner(s).
19. Prizes not claimed within one month of notification email will result in forfeiture.
20. Prize is final; no cash equivalent or alternative prize will be given. Prize is non-transferable, non-exchangeable and strictly not for resale. If the winner is found to be selling the prize(s), the Organiser reserves the right to demand for the return of the prize.
| | |
| --- | --- |
| SHARE THE STORY | |
| Explore More | |