Question: what do you think silkscreen painting is? You might have seen all the wonderful designs from Nala Designs, which is a great example of that particular art technique, but how is it done? Luckily, Nala Designs' founder Lisette Scheers started TH.inc Academy with the help of her friend, Natalia Oskina to offer all kinds of fun and creative workshops to try and we were particularly interested in silkscreen painting.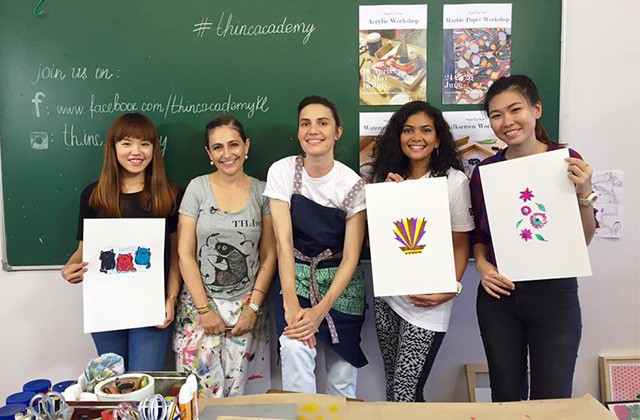 Joining us for the session was Azura Zainal, who was also a newbie at it but thankfully, Lisette assured us that it is easier than it looks. She was right. We spent most of the time using a hair dryer to dry the paint. The bigger the design, the longer it takes to dry but the easier it is to trace with a special pen for silkscreen painting. And after that, it's really a lot about combining colours to create that silkscreen (three-toned) colour effect. After the workshop, we were free to bring back the frames to continue printing our design on anything we like; whether it's woodwork, a card or even a tote bag. Check out the video of our silkscreen painting workshop below!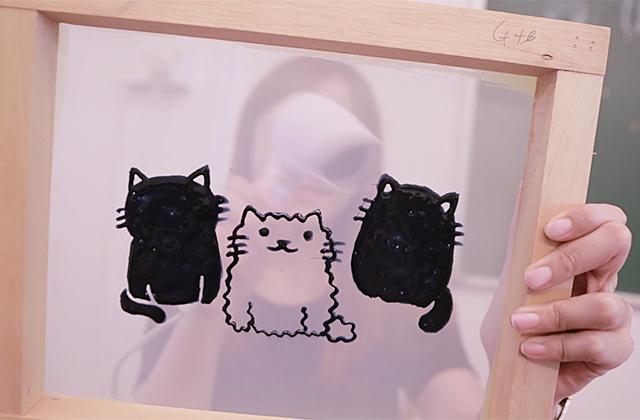 Yi Suen Chong, Digital Designer
Source:https://www.buro247.my/lifestyle/health-fitness/fitnessfriday-team-tries-muay-thai-kickboxing-at-k.html
I have heard a lot about silkscreen painting but have never gotten the chance to actually do it—until now. It was a meticulous process. From creating (and drawing) our own artwork (Gasp! Draw?!) to transferring it onto the silkscreen frames by retracing it (and there was a lot of blow drying involved in between) to finally transforming it into a piece of art. Boy, it was a long process! The outcome? Extremely fun and satisfying. It was a great experience overall, being able to see everything come together after all that work. Lisette and Natalia were both amazing. They guided us through every step with a lot of patience and that made the whole experience even better.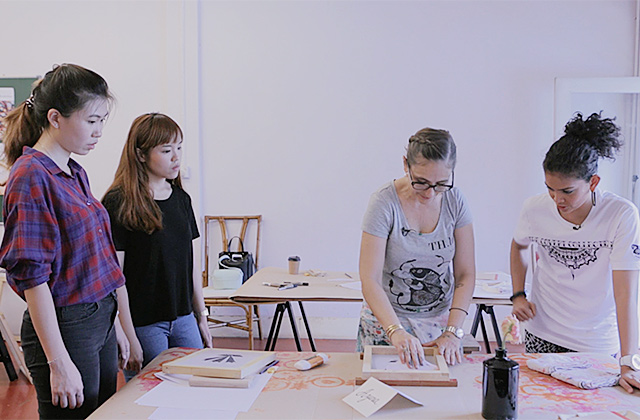 Rachel Au, Lifestyle Writer
My assumption of silkscreen painting was that it's a hard process but as I found out, it's more of a long process. But the result is beautiful. I panicked a bit when Lisette asked us to draw something for the painting. What do I draw? Flowers seemed easy but I tend to do tiny sketches (or rather, doodles) so while everyone was about to start on tracing their design on the silkscreen frames, I was told some of my flowers were too small, which will make the process difficult later. Lesson learnt: draw as big as you can. Geometric shapes work best, as proven by Azura's masterpiece. A lot of patience is also required but really, it showed me that art is truly subjective. In the end, my tiny flowers are still a work of art — or so I'd like to believe.
Check out TH.inc Academy on their Facebook page or Instagram for updates on any upcoming workshops.
Source:https://www.buro247.my/lifestyle/buro-loves/buro-tries-making-a-terrarium-with-ohsum-mossum-te.html
Related stories:
Buro Tries: Making a terrarium with Ohsum Mossum Terrariums
Video: Check out this flawless hand-painting process at Kutani Choemon
When life gives you flowers, paint: Malaysian artist, Limzy, on her brand of art
| | |
| --- | --- |
| SHARE THE STORY | |
| Explore More | |