Lifestyle
#BUROGiveaway: Win luxe hotel stays, Sunday brunch, spa treatments, and wireless earbuds this Merdeka
Happy Merdeka, Malaysia!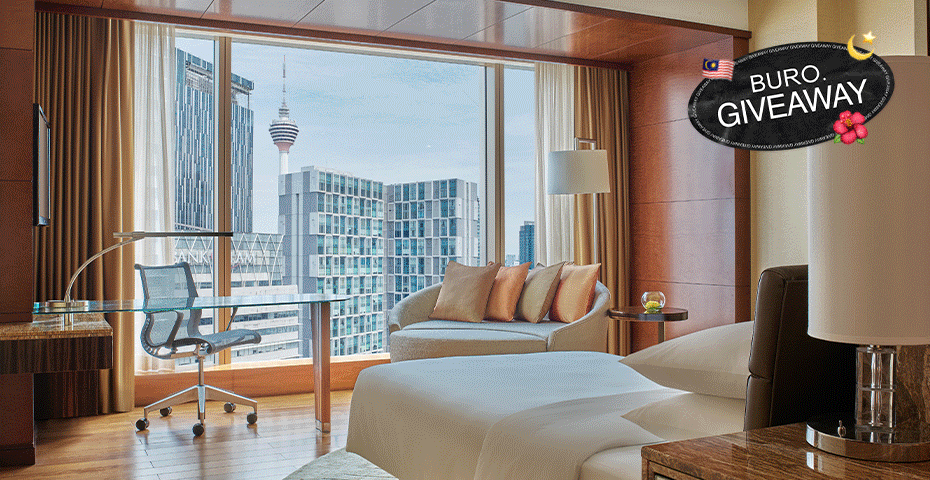 What do freedom and independence mean to you? In celebration of Malaysia's 65th National Day on 31 August, stand a chance to win a stay in Grand Hyatt Kuala Lumpur's Grand Room; Sunday Brunch or a Digital Wellness Escape spa experience at Mandarin Oriental Kuala Lumpur; and the Elite 7 Pro or Elite 85t true wireless earbuds from Jabra.
Grand Hyatt Kuala Lumpur
Grand Room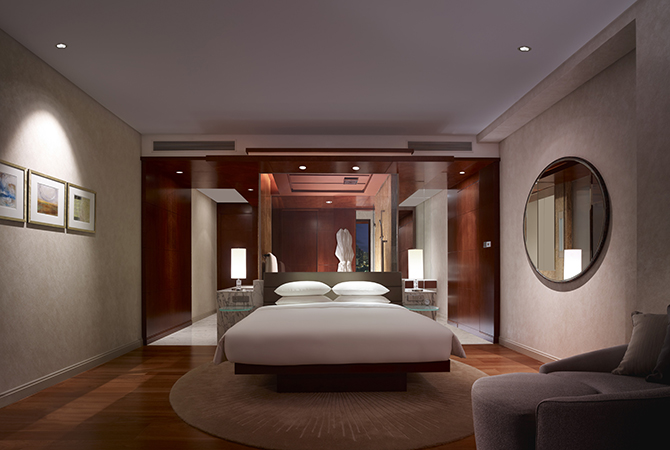 Rest, relax and explore the pulsing heart of KL's city centre by treating yourself to a lavish staycation in Grand Hyatt Kuala Lumpur's Grand Room. The elegant 47-square-meter room overlooks the Kuala Lumpur city skyline, with a choice of either one king bed or two twin beds. Each room also has a spacious work desk where you can catch up on emails (if you really have to) or indulge in hobbies such as journaling.
The room is just as ideal for couples, families or friends—rest assured the bathroom comes with a Liquid Crystal Glass (LCG) cube adjustable for privacy, a bathtub and rainfall shower, as well as tea and coffee-making facilities for a comfortable stay. Overlooking the iconic Petronas Twin Towers and adjacent to Kuala Lumpur Convention Centre, Grand Hyatt Kuala Lumpur is one of the best hotels in Kuala Lumpur. You'll be within walking distance—or a short car ride away—to upscale shopping, dining and entertainment.
Four winners will get a 2D1N stay at the Grand Room, each worth more than RM780.
Click here to book a stay at Grand Hyatt Kuala Lumpur.
Mandarin Oriental, Kuala Lumpur
Sunday Brunch at Mosaic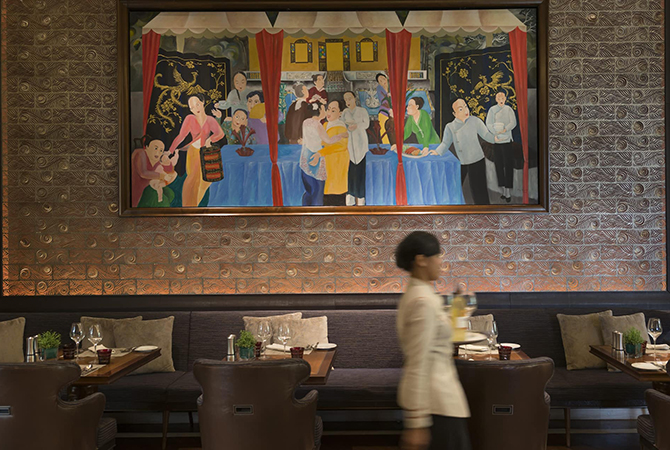 Mosaic is the name of one of KL's best all-day dining spots, and also describes the nature of this iconic establishment: a combination of many different elements forming one thing. The cuisine is a delicious mix of local and international, complemented by interactive live cooking stations and a large dessert bar.
Overlooking KLCC Park, the restaurant's elegant interior reflects the Peranakan culture with intricate hanging pewter lights and beautiful mosaic walls. For special occasions and the VIP experience, Mosaic has two semi-private dining rooms seating up to 10 guests each.
Two winners will get Sunday Brunch at Mosaic, for two people, worth RM208 per person.
Click here to make a reservation for Sunday brunch at Mosaic.
Digital Wellness Escape treatment at The Spa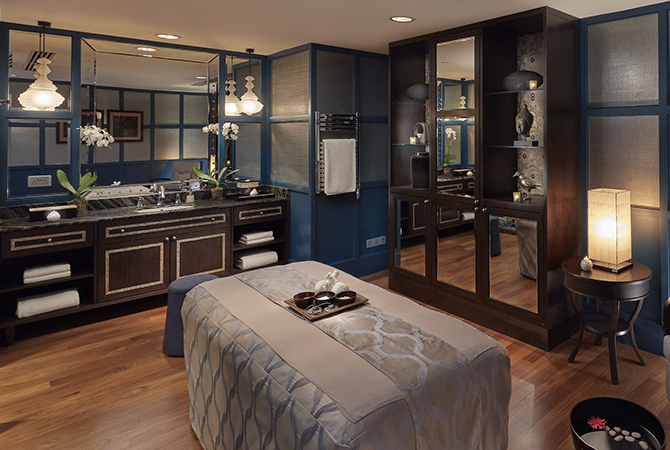 Take time for yourself to clear your mind, reconnect with what's important to you, and restore balance in today's fast-paced and always-connected world. The Spa at Mandarin Oriental, Kuala Lumpur's Digital Wellness Escape is a one-hour and 20-minute treatment concentrating on the head, eyes, neck, shoulders, hands and feet. The restorative treatment aims to ease stress and strains resulting from the frequent use of digital devices. After your treatment, engage in mindful colouring and continue your relaxation in the spa's heat and water facilities.
Two winners will get a 90-min Digital Wellness Escape treatment, for 1 person, at The Spa at Mandarin Oriental, Kuala Lumpur worth RM600 per person.
Click here to schedule a Digital Wellness Escape spa experience.
Jabra
Elite 7 Pro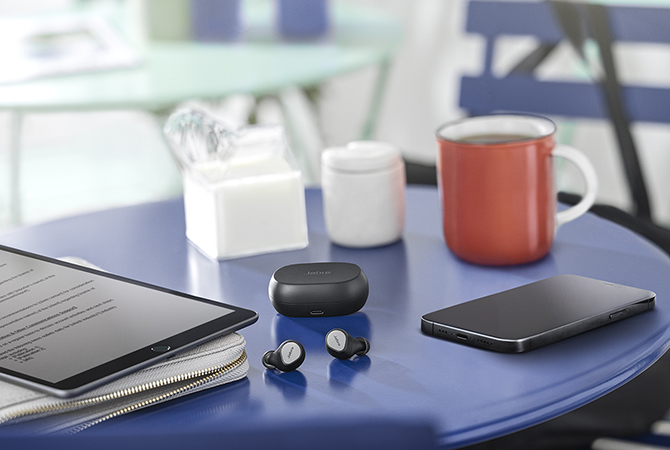 Freedom is the ability to enjoy ​​truly wireless audio, without limits and compromise on call clarity. The Jabra Elite 7 Pro is designed for those who want the best for calls and music. These revolutionary earbuds feature the Jabra MultiSensor VoiceTM technology, offering best-in-class call performance.
Jabra's MultiSensor VoiceTM combines a bone conduction sensor, four microphones and algorithms to ensure crystal clear calls, even in the noisiest places. The intelligent algorithms constantly analyse the types of noise being picked up by the built-in microphones–automatically activating the cutting-edge voice pick-up (VPU) sensor when it's windy. It also works in tandem with bone conduction technology that transmits voice via the vibrations in the jawbone, ensuring the best call clarity.
You'll also enjoy a fully immersive experience with the adjustable Active Noise Cancellation (ANC), personalised audio profiles with Jabra MySound technology, and control over how much outside noise to let in via HearThrough technology.
The Elite 7 Pro earbuds are also highly portable and 16 per cent smaller than the Jabra Elite 75t, which were previously Jabra's smallest earbuds. Get up to eight hours of non-stop playtime with ANC and 30 hours with case charging, in addition to fast charging that delivers 1.2 hours of power in just five minutes. These earbuds also come with Alexa built-in, Siri, and Google Assistant connectivity with Android devices.
One winner will get a Jabra Elite 7 Pro worth RM999.
Purchase the Elite 7 Pro at RM999 via Jabra's official e-stores at Lazada and Shopee.
Elite 85t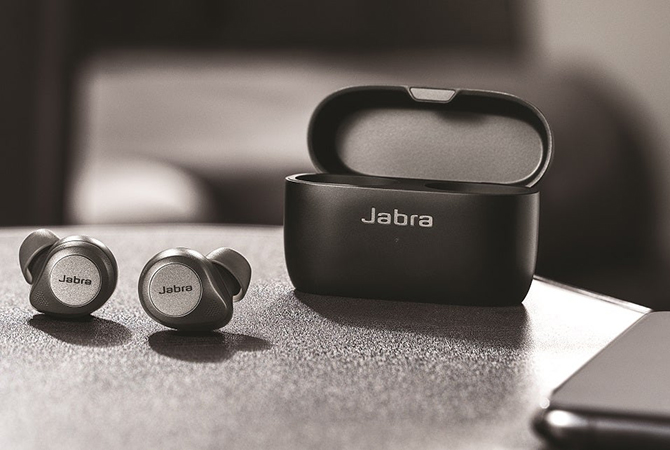 Discreet and comfortable, the Jabra Elite 85t is engineered to defy the boundaries of how much noise can be removed in a set of true wireless earbuds. Though small, they offer premium Active Noise Cancellation (ANC) and optimal sound processing via a dual chipset. The audio experience is fully adjustable with individual sliders, from full ANC to full HearThrough—and anywhere in between—giving you control over how much outside sound to let through.
The Jabra Elite 85t's focus is very much on natural sound performance and limited occlusion (aka blockages or closures), achieved via the semi-open design and four ANC microphones. Oval silicon EarGels™ offer a secure seal and comfortable fit, maximising the effectiveness of the six-microphone call technology and wind protection—enabling superior calls wherever you are. Music sounds great too, with big sound and powerful bass, via the 12mm speakers.
One winner will get a Jabra Elite 85t worth RM1,049.
Purchase the Elite 85t at RM1,049 via Jabra's official e-stores at Lazada and Shopee.
Giveaway
Here's a complete list of all the goodies up for grabs!
Four (4) x 2 Days 1 Night Stay at Grand Room (Worth RM780+ each)
Two (2) x Sunday Brunch at Mosaic for 2 persons (Worth RM208 per person)
Two (2) x 90-min Digital Wellness Escape treatment for 1 person at The Spa at Mandarin Oriental, Kuala Lumpur (Worth RM600 per person)
One (1) x Jabra Elite 85t (Worth RM1,049)
One (1) x Jabra Elite 7 Pro (Worth RM999)
How to enter
1) Follow BURO Malaysia's Facebook & Instagram
2) Like our Instagram post
3) Comment on the above Instagram post by answering: "How long has Malaysia gained independence?"
4) Tag two (2) of your friends after completing the steps above!
5) Share this post to your IG story for a bonus entry! (Make sure the post is public!)
1. This giveaway ends 11:59pm, GMT+8, 4 September 2022. The winner(s) will be announced on 7 September 2022.
2. Employees of Buro Malaysia and its related corporations ("Indochine Media Ventures") or Buro Malaysia partners and/or sponsors for the giveaway (if applicable), and their immediate family members (including spouses, children, parents, brothers and sisters) are not eligible to participate in the giveaway.
3. Winners of this giveaway are chosen at random.
4. This giveaway is organised by Buro Malaysia (hereinafter referred to as the 'Organiser').
5. The prizes for this giveaway are neither exchangeable for cash nor transferable.
6. All persons ('Participants') taking part in this giveaway agree that these rules shall be binding on them, and that the entries in this giveaway, including their name and likeness, may be used without restriction in any future publicity material by the Organiser.
7. The Organiser reserves the right to amend these rules or terminate the giveaway at any time at its sole and absolute discretion. All decisions made by the Organiser under these rules shall be final and no discussion or correspondence will be entertained. The Organiser may, but is not required to, justify any decisions relating to this giveaway.
8. The Participant acknowledges that the interest and good reputation of the Organiser are of paramount importance. The Organiser reserves the right to disqualify a Participant from the giveaway, or to withdraw the prize if it is believed the Participant is in breach of its obligations under the rules. The Participants shall not by act or omission, directly or indirectly bring the Organiser into disrepute.
9. All entries are sent at the risk of the Participants and in the event that there are technical difficulties experienced arising out of the internet or from any associated equipment or internet security is compromised, the Organiser may at its sole and absolute discretion disqualify the entire entry and shall not accept any liability for doing so.
10. Giveaway entries may only be submitted via the stated medium of communication.
11. This giveaway is open to anyone above 18 years old.
12. Each entry must be completed in full. The Organiser reserves the right to disqualify any incomplete entries in its sole and absolute discretion.
13. Incomplete entries will be deemed void.
14. Winners will be notified by email.
15. Uses of 'aliases' shall be considered a form of deception and are prohibited.
16. The winner must produce their original IC / passport with a legible IC / passport number in order to claim the prize. The winner may also be required to produce additional original proof of identity at the discretion of the Organiser.
17. All Prizes are accepted entirely at the risk of the winner, and the Organiser excludes all warranties in connection with the prize to the extent permitted by law.
18. All Participants release from, and indemnify the Organiser, its agencies, sponsors and representatives against all liability, cost, loss or expense arising out of acceptance of any prize or participation in the giveaway including (but not limited to) personal injury and damage to property and whether direct or consequential, foreseeable, due to some negligent act or omission or otherwise.
19. All personal particulars furnished are meant for identification purposes and will not be sold or given to any third parties. In the case of giveaways, our partners may wish to offer you services which require your personal particulars. These specific requests will be expressly stated within relevant giveaways, with a choice to opt out.
20. Inability to contact the winner by 9 September 2022 will result in disqualification and selection of an alternate winner.
21. Winners must collect their gifts from our office in Mont Kiara within 1 month of notification.
22. Prizes are final; no cash equivalent or alternative prize will be given. Prizes are non-transferable, non-exchangeable and strictly not for resale. If the winner is found to be selling the prize(s), the Organiser reserves the right to demand the return of the prize.
| | |
| --- | --- |
| SHARE THE STORY | |
| Explore More | |