Lifestyle
Buro Culture Guide: Local art and music events happening in January '17
A jazzy kickoff to the year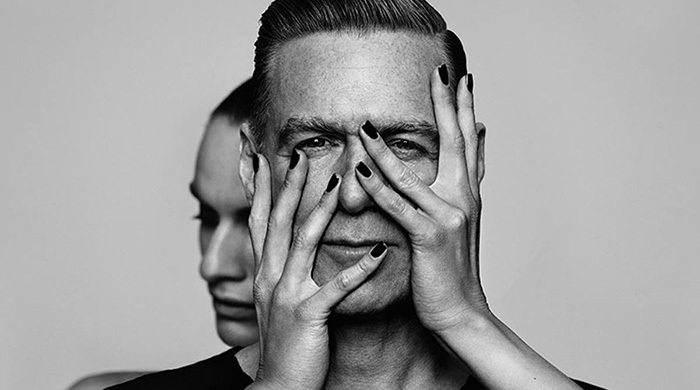 6-7 January, Endless Keys: 8 Pianists @ No Black Tie, KL
If you haven't got plans for Friday or Saturday night just yet, head down to No Black Tie as eight of Malaysia's greatest pianists—Michael Veerapen, Wei Li Chea, Tay Cher Siang, Justin Lim, John Dip Silas, Ee Jeng Hin, Ch'ng Wee Lern and Toro Cheng—take the stage and show what they do best, killing it on the piano.
The cover charge is RM53. For more information, visit the Facebook event page.
7-27 January, 'Great Leap Forward' – A solo exhibition by Nirmala Dutt @ OUR ArtProjects, The Zhongshan Building, KL, 11am-7pm
'Great Leap Forward' serves as the opening show of OUR ArtProjects new space in Kampung Attap, KL. A pioneering figure in the Malaysian contemporary art scene, Nirmala Dutt's practice spans documentary photography, painting, silkscreen, collage and public art, and often directed attention towards the plight of the downtrodden. Unfortunately, she passed away peacefully just last month, before the opening of the exhibition. The exhibition focuses on Dutt's practice in the 1990s, and hopefully inspires future artists to follow in her footsteps.
Admission is free. For more information, visit the website.
13-15 January, The 4th Malaysian Jazz Piano Festival @ KLPAC
The brainchild of renowned local jazz musician Michael Veerapen, the Malaysian Jazz Piano Festival has come quite some ways since its inception in 2014. The three-day event includes performances, clinics, and a competition. Whether you are an aspiring professional musician or simply a jazz enthusiast, drop by KLPAC next weekend for some jazz lovin'.
For more information, visit the website.
14, 15 & 17 January, Mozart's The Magic Flute @ Petronas Philharmonic Hall
An iconic work that has been popular since its premiere in 1791, The Magic Flute's universal appeal lies in its playful spirit with a serious philosophy of life, and brilliant orchestration with ravishing melodies. Don't miss it as the Malaysian Philharmonic Orchestra and Kuala Lumpur City Opera Chorus bring the opera to life onstage at the Petronas Philharmonic Hall.
For ticketing and more information, visit the website.
14 January, KLigraphy pointed pen calligraphy workshop @ Table & Apron, 1-6pm
If you've always wanted to learn calligraphy but haven't gotten to it, make it happen in the new year with this basic pointed pen calligraphy workshop. Specifically designed for beginners, it'll be a fun 5-hour session with Inks and Letters and Inez Calligraphy, where you'll be introduced to calligraphy and get acquainted with the basic supplies, techniques and strokes.
The workshop fee is RM320. For more information, visit the website.
19 January, Electric Carnival @ TREC, 7pm-late
TREC's Electric Boulevard turns one, and it is celebrating with a bang. With band performances, DJs, samba dancers and fringe activities (beer pong, photo booths and more), the avenue will also be decked in fairy lights and carnival décor as Electric Carnival promises a fun night out with family and friends.
For more information, visit the Facebook event page.
21 January, Bryan Adams Live in Kuala Lumpur @ Malawati Indoor Stadium, Shah Alam, 8.30pm
Bryan Adams is bringing his 'Get Up World Tour' to KL—let the veteran singer-songwriter serenade you with his hits like 'Heaven', '(Everything I Do) I Do It For You' and 'Have You Ever Really Loved a Woman'. Adams' most recent album is Get Up, which was just released in October 2015.
Visit Ticketpro for ticketing information.
Ongoing exhibition:
18 December 2016-16 April 2017, 'Afterwork' @ Ilham Gallery, KL
A major group exhibition curated by Freya Chou, Cosmin Costinas, Inti Guerrero and Qinyi Lim, 'Afterwork' explores the issues of class, race, labour, and migration in the region, as well as their corresponding aesthetics and histories. It features the work of artists from different generations, contexts and practices, showcasing different approaches and perspectives of the issue at hand.
For more information, visit the website.
| | |
| --- | --- |
| SHARE THE STORY | |
| Explore More | |