Twice a year, the third floor of the Hermès flagship store on Orchard Road is given new life as artistic expression takes over. The space—Aloft at Hermès—in Singapore is one of six exhibition spaces worldwide (others include La Verrière in Brussels, Atelier Hermès in Seoul, Le Forum in Tokyo and the temporary exhibition art space in La Grande Place, cristal Saint-Louis museum) that host shows coordinated by the Foundation d'enterprise Hermès to support practitioners of the arts by giving them access to unexplored means of production.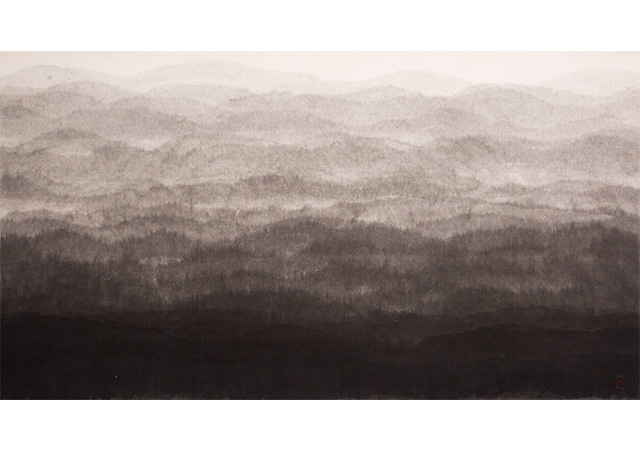 From April 27 to July 30, 2017, Aloft at Hermès will be bringing a mountainous zen to the Lion City with the Foundation d'enterprise Hermès' first-ever presentation of contemporary ink paintings, in a show called 'Oneness'.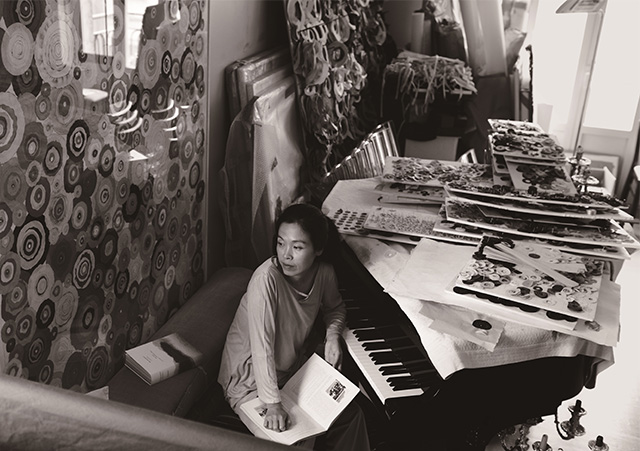 The year 2017 celebrates the theme of Reflection; to invite visitors to become one with nature, contemporary Korean artist Minjung Kim presents a series of work that extracts visitors from their technology-engulfed lives to clear the path for spiritual reflection. The artist explores dynamic brushwork to illustrate undulating mountains scapes meandering in and out of order and order, a sea of whirling dance and emerging shadows meeting as complementary powers.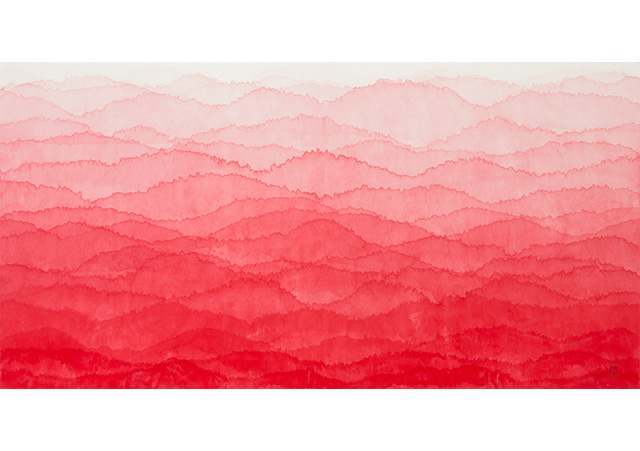 "When I paint on a mulberry hanji paper, I have to wait for the right moment for drawing some lines in ink. Sometimes it takes days and weeks to find the right state of mind. Breathing needs to be absolutely under control in order for me to execute fine lines, especially. I am always aware of the importance of equilibrium. You can call it Yin and Yang as in traditional Asian philosophy or just simply a balance between the opposites. Yin and Yang are void and fullness. They seem very much opposite notions but in a way they are the same. They are one notion." expounds Kim, whose practice is grounded in Taoist beliefs and reflects classical Chinese literati painters.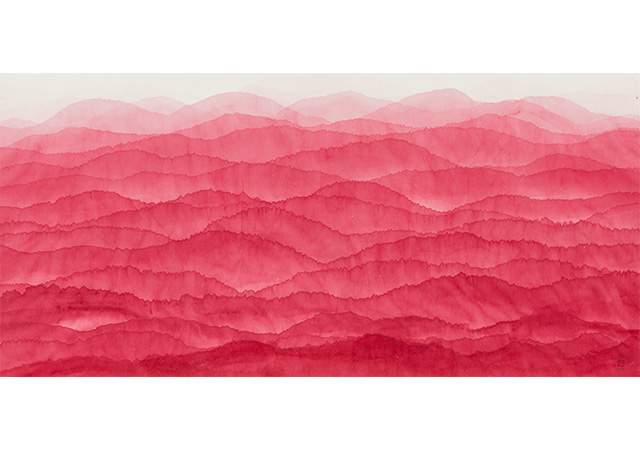 For what would be a transcendental feast for the eyes and a opportunity to ponder "the inconsequence of human life in this vast universe", drop by Aloft at Hermès (541 Orchard Road, Liat Towers) from 27 April 2017 to 30 July 2017. Exhibition will be open daily from 10.30am to 8pm.
Related stories:
Hermès Médor Secrète is one dazzling wrist addition to have
Discover the latest fashion accessories at the exclusive Hermès pop-up store
A marquetry masterpiece: Hermès Arceau Pocket Ailes et Ecailles
| | |
| --- | --- |
| SHARE THE STORY | |
| Explore More | |