It wasn't too long ago when we first shared the news that GuavaPass has arrived in KL. But actually, it's been one whole year. "The entire GuavaPass team is extremely excited about turning one! We've seen a twenty-fold growth in acquisition this year, which proves the fitness trend is on the rise here in Kuala Lumpur and we hope that this will continue as Malaysians pay more attention to their overall wellness," said Diane Chia, General Manager of GuavaPass.
And so, what better way to celebrate this milestone than throwing a huge fitness party? Happening on 27 October at the recently unveiled Sentul Depot by YTL Land, the 12-hour festival will feature a throng of fitness and wellness sessions, food and drink booths, some shopping to be done, surprises from lululemon, Calvin Klein Performance and more. Oh, and a very exclusive Buro 24/7 Malaysia x GuavaPass KL workout session**: Electro House Yoga.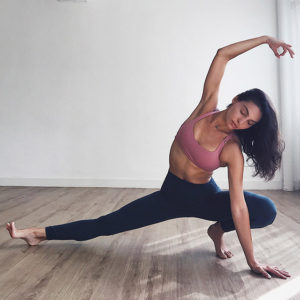 As its name suggests, the unique yoga class is for both music and movement lovers where Kylie Denis of Omology Yoga will guide participants through a mind and body detox flow against her signature electro-house playlist as the soundtrack. The only way into this class is through this very giveaway but that's not all you'll be winning.
5 lucky readers will each win: 
1x Sugarmat (a luxurious yet eco-friendly designer yoga mat that's provides anti-slipping grip and protection)
1x GuavaPass KL Turns 1 All-Day Pass (entitles participant to all-day entry as well as four pre-selected fitness sessions, which includes the Buro workout session)
1x GuavaPass goodie bag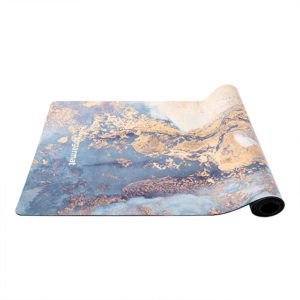 An additional 20 readers will be chosen to each win:
1x slot in the Buro workout session*
1x GuavaPass goodie bag
*Upon registration, you will be tagged with a coloured wristband for entry into the Buro workout session space.
**The exclusive Buro 24/7 Malaysia x GuavaPass KL workout is a one-hour session and will start at 11am.
The giveaway is now closed. Congratulations to the following winners:
5 lucky winners
Karen Lee
Sharon Chandar
Karmen Wong
Wan Pei Xuan
Sabrina Lim
20 Readers for BURO workout session
Manjula Tamara Esotharan
Penny Wong
Bella Suhaimi
Stella Lim
Jean Lee
Sara Leong
Kubrina

Dass

Merrill Gayongala
Lina Abdullah
Kelly Lau
Adeline Chan
Aja Ng
Jasmine Goh
Foo Yen San
Brenda Yew
Tan Tee Cheng
Lim Pei Hsing
Chan Wai Ean
Alyshea Low
Raqeema Yuzer
The giveaway runs from today till 21 October 2018. Winners will be announced on 23 October 2018 on this page. By joining this giveaway, you will be automatically subscribed to our Buro 24/7 Malaysia e-newsletter. Other terms and conditions apply*.
1. Employees of Buro 24/7 Malaysia and its related corporations ("Indochine Media Ventures") or Buro 24/7 Malaysia partners and/or sponsors for the giveaway (if applicable), and their immediate family members (including spouses, children, parents, brothers and sisters) are not eligible to participate in the giveaway.
2. Winners of this giveaway are chosen at random.
3. This giveaway is organised by Buro 24/7 Malaysia (hereinafter referred to as the 'Organiser'). 
4. The prizes for this giveaway are neither exchangeable for cash nor transferable.
5. All persons ('Participants') taking part in this giveaway agree that these rules shall be binding on them, and that the entries in this giveaway, including their name and likeness, may be used without restriction in any future publicity material by the Organiser.
6. The Organiser reserves the right to amend these rules or terminate the giveaway at any time at its sole and absolute discretion. All decisions made by the Organiser under these rules shall be final and no discussion or correspondence will be entertained. The Organiser may, but is not required to, justify any decisions relating to this giveaway.
7. The Participant acknowledges that the interest and good reputation of the Organiser are of paramount importance. The Organiser reserves the right to disqualify a Participant from the giveaway, or to withdraw the prize if it is believed the Participant is in breach of its obligations under the rules. The Participants shall not by act or omission, directly or indirectly bring the Organiser into disrepute.
8. All entries are sent at the risk of the Participants and in the event that there are technical difficulties experienced arising out of the internet or from any associated equipment or internet security is compromised, the Organiser may at its sole and absolute discretion disqualify the entire entry and shall not accept any liability doing so.
9. Giveaway entries may only be submitted via the stated medium of communication.
10. This giveaway is open to anyone above 18 years old.
11. Each entry must be completed in full. The Organiser reserves the right to disqualify any incomplete entries in its sole and absolute discretion.
12. Participants shall only submit one entry and multiple entries of the same shall be treated as 'spam' and shall be ignored.
13. Incomplete entries will be deemed void.
14. Winners will be notified by email.
15. Uses of 'aliases' shall be considered a form of deception and are prohibited.
16. The winner must produce their original IC / passport with legible IC / passport number in order to claim the prize. The winner may also be required to produce additional original proof of identity at the discretion of the Organiser.
17. All Prizes are accepted entirely at the risk of the winner, and the Organiser excludes all warranties in connection with the prize to the extent permitted by law.
18. All Participants release from, and indemnify the Organiser, its agencies, sponsors and representatives against, all liability, cost, loss or expense arising out of acceptance of any prize or participation in the giveaway including (but not limited to) personal injury and damage to property and whether direct or consequential, foreseeable, due to some negligent act or omission or otherwise. 
19. All personal particulars furnished are meant for identification purposes and will not be sold or given to any third parties. In the case of giveaways, our partners may wish to offer you services which require your personal particulars. These specific requests will be expressly stated within relevant giveaways, with a choice to opt out.
20. Inability to contact the winner by 5 October 2018 will result in disqualification and selection of an alternate winner.
21. Winners must collect their gifts from our office in Mont Kiara within 1 month of notification.
22. Prizes are final; no cash equivalent or alternative prize will be given. Prizes are non-transferable, non-exchangeable and strictly not for resale. If the winner is found to be selling the prize(s), the Organiser reserves the right to demand the return of the prize.
| | |
| --- | --- |
| SHARE THE STORY | |
| Explore More | |