Lifestyle
7 Things you can do this weekend: 25—26 November 2017
It's beginning to look a lot like Christmas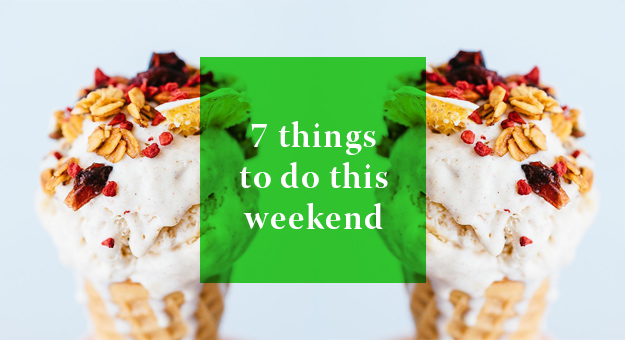 1. November's Tasting Menu at Sitka Studio, 24 Nov
Sitka Studio, located just above Sitka itself, hosts a special dinner every fortnight with a different menu every month. The chefs get to play with the ingredients a bit and each visit each month presents a different experience for the palate.
RM269++ per person. For more info, visit their website.
2. Etsy Made Local Malaysia 2017 at PAM Centre, 11am – 7pm, 25 Nov
Start your Christmas gift hunt at this market by local Etsy sellers and their handmade goods. There will also be workshops for you to participate in and food vendors too.
For more info, visit their event page.
3. Coffee brewing workshop at Mari House, 2pm – 4pm, 25 Nov
Learn how to make a good brew and how to identify the variables that contribute to a good cuppa in this workshop by The Roast Things Coffee Roaster.
RM300 per person, inclusive of materials. Get your tickets here.
4. F.A.B at The [email protected], 10am – 10pm, 25 & 26 Nov
Also known as Fuyoh Art Bazaar, you'll find a huge variety of vendors selling handmade jewellery, unique decor items, paintings and more. There'll also be art workshops and kids-friendly activities.
For more info, visit the event page.
5. Nimble Christmas bazaar at ash be nimble, 10am – 5pm, 25 & 26 Nov
For your loved ones who are on the path to a healthy lifestyle, this is the Christmas bazaar to shop for their gifts. There'll be amazing deals for workout gear by ash by nimble, Merrell, Keds and Saucony as well as a slew of other local health and wellness vendors. Apart from live Christmas performances, you can also join the Basic Power Yoga class (RM15 per person).
For more info, visit the event page.
6. Sparkling Christmas Charity Bazaar at [email protected], 2pm – 8pm, 26 Nov
Organised by KL's German Speaking Society, the bazaar will see over 50 vendors, European food and drinks, live music, activities for children as well as awesome raffle prizes.
RM25 per adult. RM10 per child. Valet parking available. For more info, visit their website.
7. Aloha Night Market at Dr.Inc, Bangsar, 5pm – 10pm, 26 Nov
Nala Designs' upcoming market is going to be a little different as they're collaborating with Hawaii Tourism Southeast Asia to bring an Aloha festivity to everyone. Expect delicious grub, fun activities, ukulele and hula performances, and even a movie screening. Also, if you're thinking of visiting Hawaii, there'll be an information centre.
For more info, visit the event page.
| | |
| --- | --- |
| SHARE THE STORY | |
| Explore More | |