The weekend is coming up and we are back in partial lockdown under the Conditional Movement Control Order (CMCO). Hence, we've rounded up a few things you can do at home to make your time spent worthwhile
1. Look out for the Dom Perignon Vintage 2010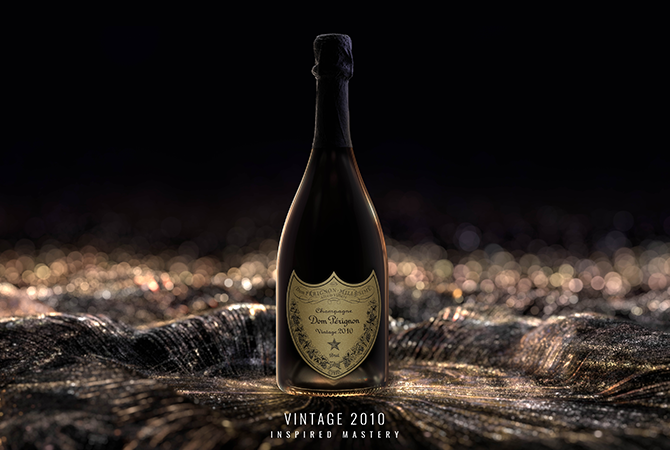 Credited to the mastery that comes with experience, Dom Perignon proudly showcases their Dom Perignon Vintage 2010. The story behind this triumphant product is that it was one of the toughest years for the house's region—it saw the lowest in temperature since 1996, then a dry summer that was speckled with intense rainfall. Most wineries chose to forgo the vintage but Dom Perignon persevered, which resulted in them being one of the few champagne houses to release an exclusive 2010 vintage.
A decade in the making, this wine presents luminous sweetness of tropical fruit (melon, green mango, pineapple) followed by fresh zests of both orange and mandarin, yet finished with vibrations of spices and pepper. 
The Dom Perignon Vintage 2010 will be available on 15 September 2021.
2. Donate PPE to Sabah's frontliners
Where: To donate, you can visit dignityforchildren.org or bank in your contribution to the following account
Bank Name: Public Bank Berhad
Account Name: Dignity for Children Foundation
Account No. : 3-9804775-36
Remarks: ppesuits
Sabah needs your help in the fight against Covid-19 as the state has been seeing a huge influx of positive cases. How? Dignity for Children Foundation (Dignity) has started the ball rolling by working side-by-side with a Sabah-based organisation to distribute PPE sets to frontliners. They're looking to send a total of 2,000 sets. With your donation of just RM25, you will be supplying one set of boot covers, gown, and headgear (including the materials and logistics arrangement). Dignity has already received enough donations to make over 1,200 sets! Help them reach their goal while being a part of this amazing initiative.
For more information, contact 018 789 6206.
3. Learn the importance of safety belts with Volvo's A Million More campaign
According to Volvo, the three-point safety belt was once dubbed a "terrible idea" when it was first introduced. In 1986 and in response to the seat belt law, the New York Times was quoted saying: "It violated individual human lives". Yet, fast forward to the present, the safety belt has clearly saved tons of lives—if not a million more, should more people were to take it as seriously as they should. Thus, Volvo Cars has unveiled a campaign titled A Million More, which highlights car safety through the years and promotes the courage needed to make bold and controversial decisions in order to save more lives.
The campaign features a new content series starring car accident survivors as they share their personal accounts and how one tiny act—wearing a seat belt—helped save their lives. That aside, Volvo Cars has also announced that all new Volvo cars, beginning 2020, will have a speed cap of 180 km/h. 
For more information, visit this website. 
4. Indulge in some ocean delights at the Hilton Hotel Kuala Lumpur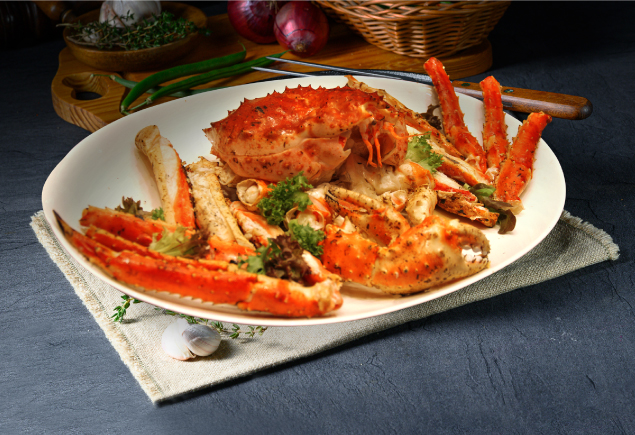 When: Available till 30 November
Lunch:
12pm - 2.30pm (weekdays)
11am - 2.30pm (weekends)
Dinner:
6.30pm - 10pm (weekdays)
6.30pm - 10.30pm (weekends)
Where: Chynna, Hilton Hotel Kuala Lumpur
'What's the Catch' with Hilton Hotel KL's Tang dynasty-style restaurant latest dining specials? No catch, except for fresh seafood! From a vast variety of crabs like the Red King crab, Alaskan King crab and mud crabs, to other ocean delights such as abalone, expect a delicious menu all cooked in a mouth-watering traditional Chinese style. 
Price: RM138 nett
For further enquiries or reservations, please call 03 2264 2264 or visit www.eatdrinkhilton.com.
5. Boost your immunity with Oh Cha Matcha Shots
Where: Oh Cha Matcha at their TTDI and KLCC stores
Delivery: Beep Delivery
Oh Cha Matcha is back with two new and exciting flavours for their immunity shots—Orange Matcha Booster and Ginger with Turmeric Matcha Booster! They're delicious, refreshing and features a host of benefits, from anti-inflammatory and anti-ageing properties to boosting metabolism and lowering cholesterol. Even better, they're made with matcha directly imported from Uji, Kyoto.
Price: RM5.90 per shot
Website | Instagram | Facebook
6. Check out the new Snap Original series
The 12-episode series will take you around the world, through the eyes of extraordinary young people and how they're innovatively doing their part to save the earth. From rats sniffing out landmines to synthetic hair made of plants to houses built using urine, you will certainly be entertained!
To watch and subscribe to the docu-series, click here.
7. Have a spooky weekend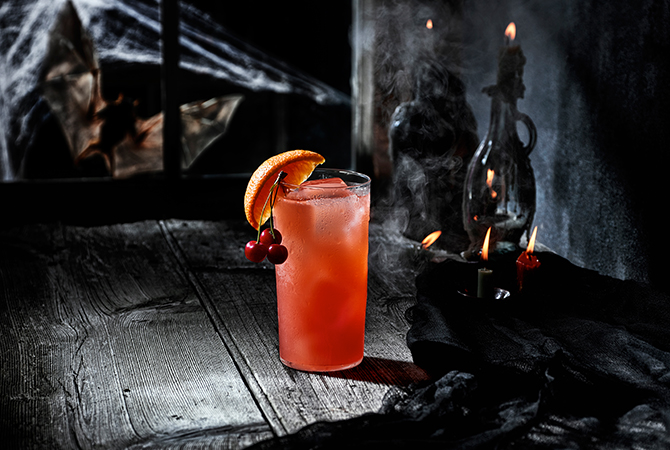 Halloween is coming up this weekend and even though it might be a little different this year, it doesn't mean it can't be fun! From classic boozy drinks to horror flicks to catch at home, we've put together a list of fun things to do this October 31 here.
For last week's list of things to do, click here.