Whether it's to live in or to add to your investment portfolio, buying a high-rise home is a decision with many considerations. In fact, right from the beginning, you would have weighed the pros and cons of landed versus non-landed living. Add luxury to the equation and there's even more to consider when looking for the right fit, as price isn't a main consideration.
Here are six factors to keep in mind when you're deciding on which high-rise luxury home to buy in KL.
Location, location, location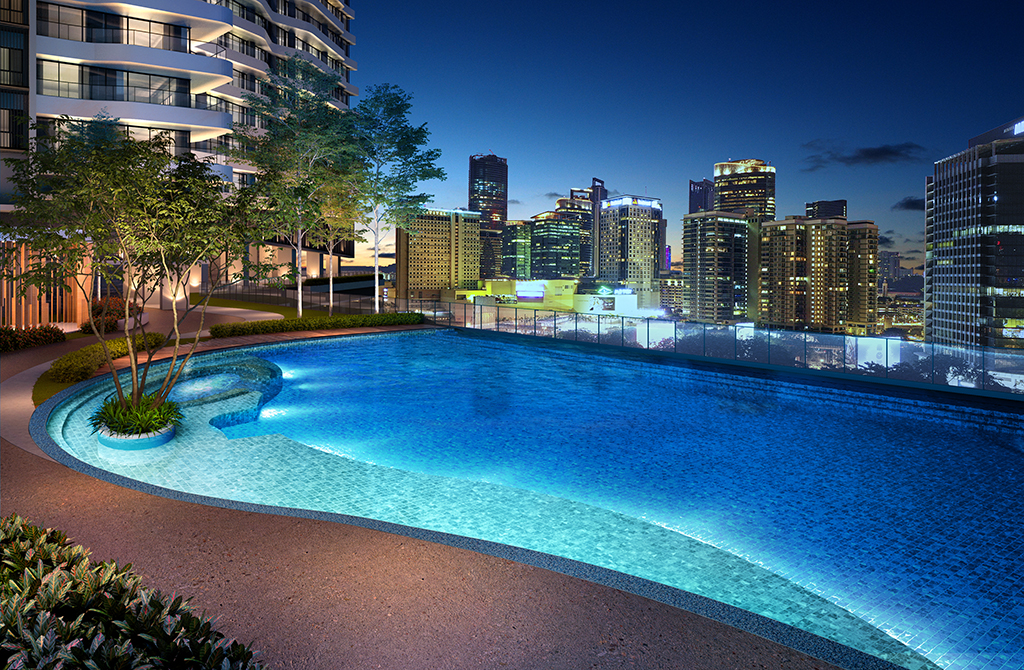 Location often makes or breaks a deal when it comes to choosing a home. Not only will it influence a property's value, both now and in the future, it's also closely intertwined with quality of life. Ask yourself: "Can I imagine myself living here? Is this a neighbourhood I want to be associated with?"
Besides an address's prestige, the convenience of staying close to developments which align with your lifestyle will add to your joie de vivre. A centrally located unit, near your workplace and the children's school, will also reduce time spent on the road.
Space for all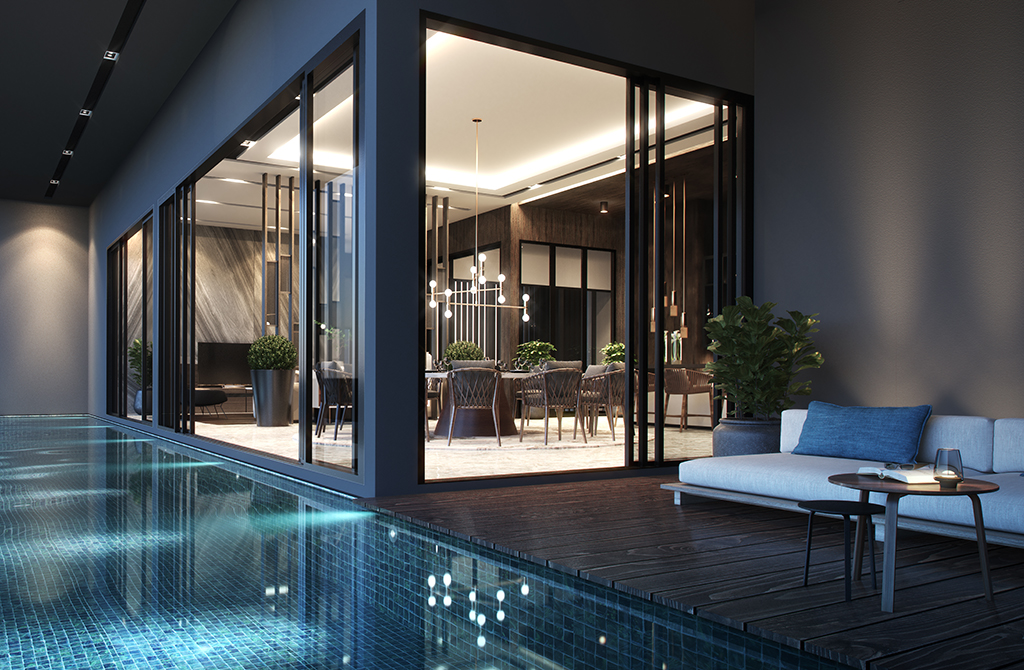 Unit size is another consideration to put at the top of your property shopping list. Home is a sanctuary dedicated to authenticity and feeling at ease. There should be room for everyone to live, work and play comfortably around the clock. You don't necessarily have to cut back on space when choosing a high-rise luxury home, as there are options catering to singles, couples and multigenerational families.
Views to live for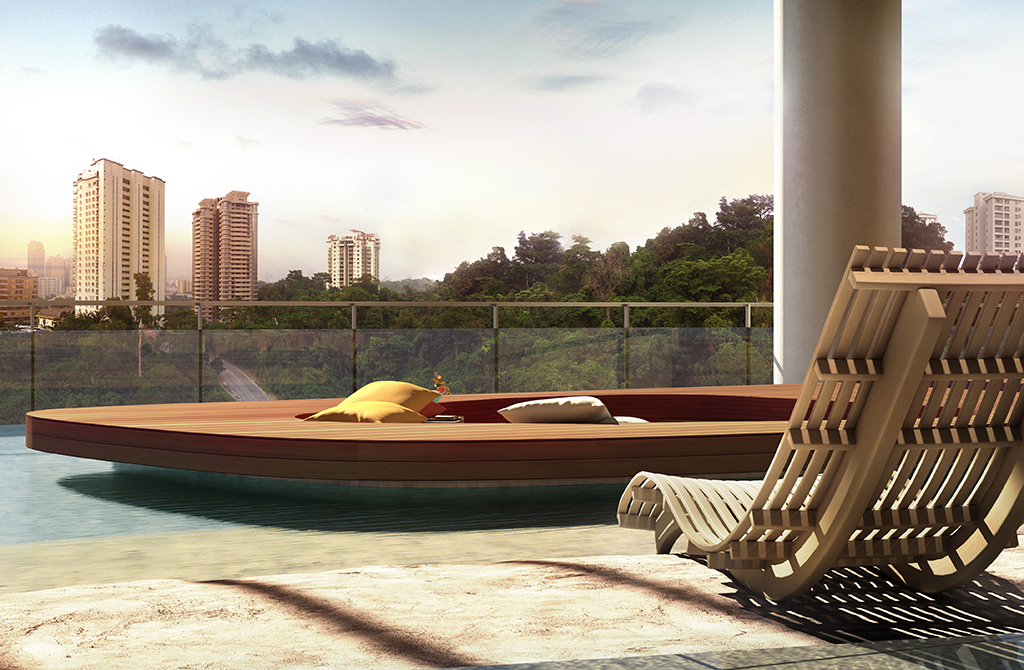 A large perk of high-rise living is the view from your unit's windows. If you're going to be living the high life, make it count by choosing a view that inspires you to live your very best life. Better yet if you literally fall in love at first sight! Some thrive on sweeping city panoramas, while others are inspired by serene nature landscapes. Your preference would also help to determine which floor and side of the development to purchase.
Facilities at your doorstep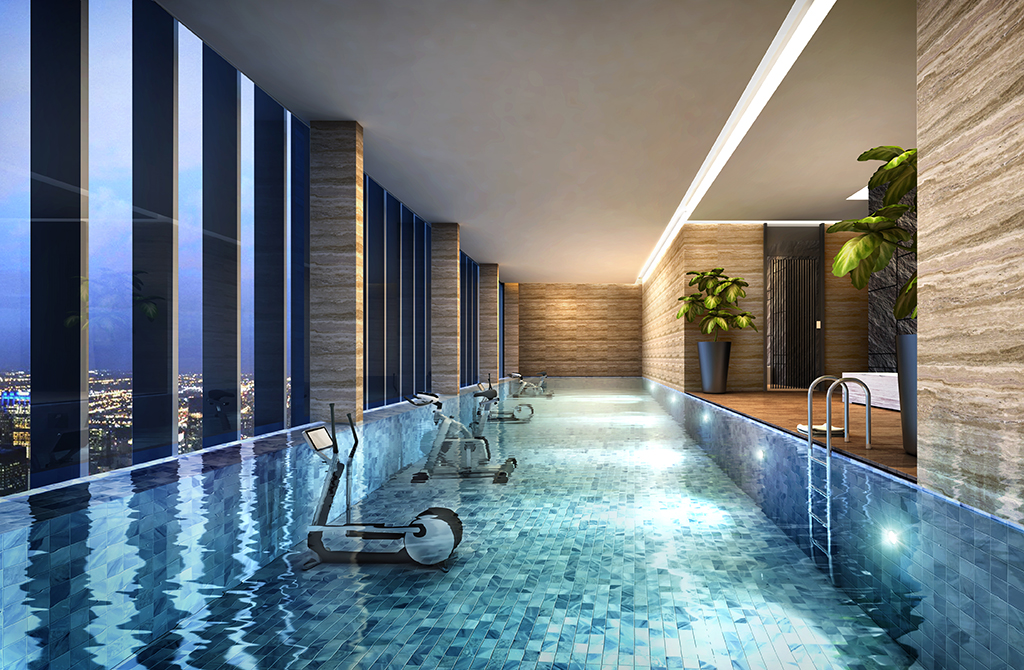 Luxury high-rise living is an experience unparalleled in its convenience. Many developments go beyond the standard swimming pool and gym to provide additional amenities such as themed landscaped gardens, sky decks, cocktail bars, and saltwater pools. Family-oriented developments would also come with stimulating playgrounds and playrooms for the little ones. The facilities you'll wish to access easily, without leaving home, will be a major deciding factor when choosing a property.
Level of privacy and security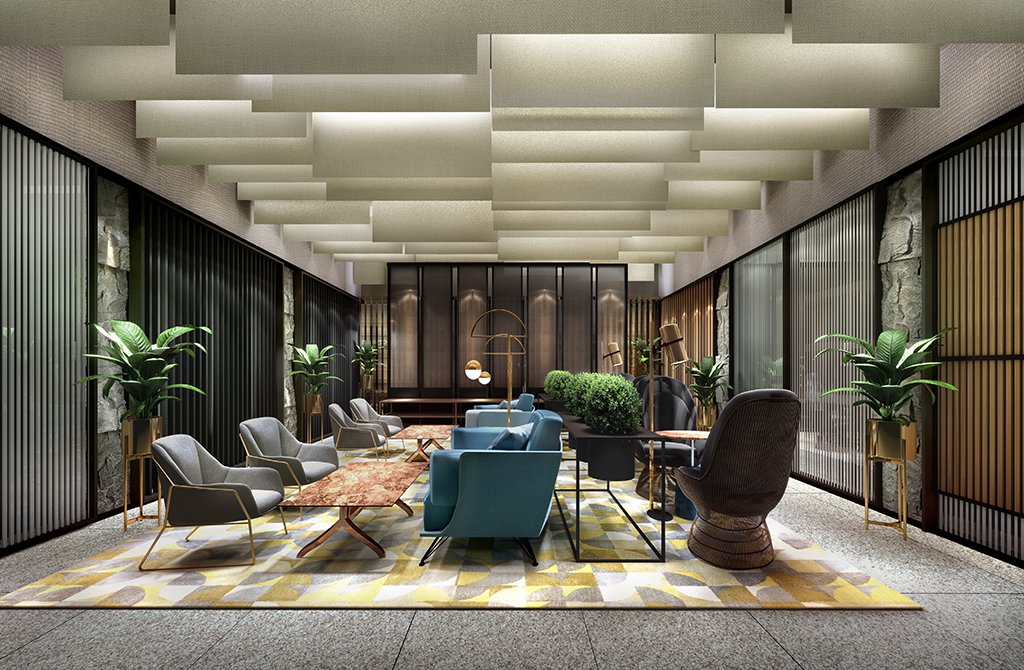 Well-meaning friends and relatives may have warned you to expect a trade-off in privacy should you opt for high-rise living. However, this isn't completely true. You will likely have to share some facilities, which fosters a sense of community. Where privacy truly matters, though, there are developments which have thought of everything.
For example, keeping to a low density by limiting the number of units in total and on each floor; access through private lift lobbies; and high-tech security to ensure access is restricted to individual floors. Knowing you can depend on the building's security personnel, round-the-clock, is also important to your peace of mind.
Reliable building developer and management
We can't stress this enough, especially if you're investing in a new development. Look up the building developer's track record in fulfilling what they've promised in the glossy brochures and websites. Most importantly, they should have good credibility when it comes to safety and build quality. Delays in completion are also less likely with a reputable developer. Likewise, even the most beautiful high-rise luxury home and awe-inspiring facilities will quickly lose their shine with poor management.
How Setia Sky Seputeh is reimagining high-rise luxury homes
Setia Sky Seputeh checks off every box in the list above. This freehold, residential-titled development by the renowned S P Setia combines modern conveniences with leisurely resort-style living. A tropical oasis in the city, it's located in the sought-after township of Seputeh—just 15 minutes from KL's CBD, 10 minutes to Petaling Jaya, and a five-minute walk to Mid Valley Megamall along a covered walkway.
There's also much to keep you entertained at home. Alternate between sunbathing and going for a swim in the infinity saltwater pool at the made-for-Instagram Beach Podium on the seventh floor. Throughout the 1.5 acres of facilities, aesthetic landscaping and tropical plants bring to mind holidays by the sea.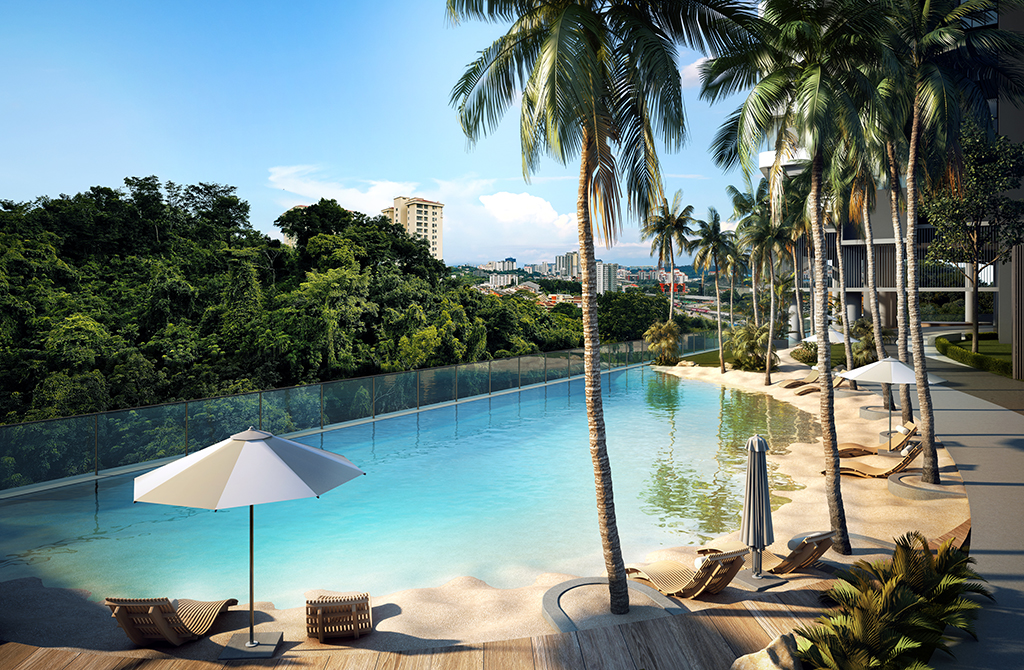 Residents also have access to a jacuzzi, virtual golf space, cosy lounges, Meditation Garden, Trampoline Garden, shipwreck-themed playground, and stimulating children's Playroom. Take conference calls in the dedicated Business Centre, or unwind with an after-work drink at the Cocktail Bar. There's also nothing like heading to the lavish Sky Rooftop Podium on the 36th floor to enjoy panoramic views and clear your mind. Truly something for everyone and every lifestyle!
The ultra-luxurious units at Setia Sky Seputeh come in various layouts:
Sky Suites: A modern condo for contemporary lifestyles, units start at 2,347 sq. ft.
Sky Bungalows: A luxe condo for multigenerational families, units start at 2,680 sq. ft.
Sky Mansions: The next level in condo living, units are super-spacious at 2,992 sq. ft.
Only 290 owners will have the privilege of calling Setia Sky Seputeh home, as the two towers house just four to six units on each of the 37 stories. Residents have access to a private lift lobby, three to four parking spaces, and an extra-wide balcony to let in light along with breathtaking city or hill views. Security is tight with round-the-clock automated security and specialised personnel.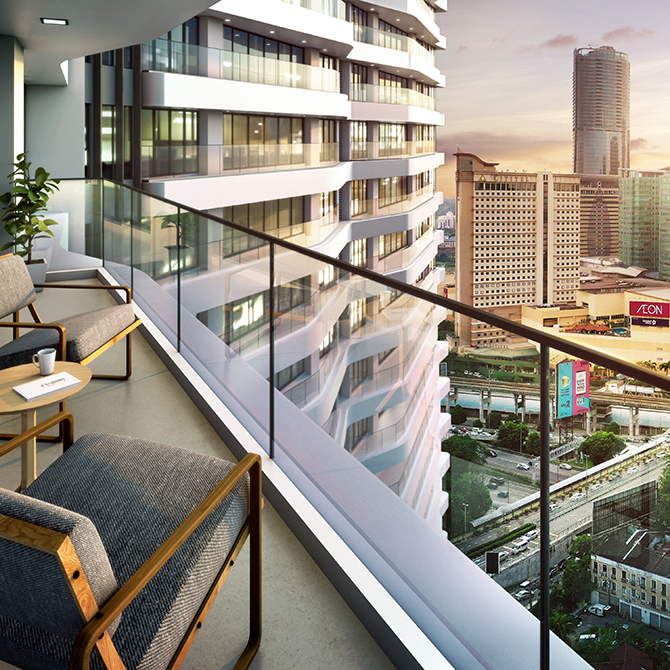 Being the savvy homebuyer that you are, you'll appreciate the 15-year maintenance fee subsidy, as well as Setia's 10:90 scheme, whereby buyers need only place a 10 per cent down-payment without incurring additional costs or fees until the entire development is completed.
If there's one thing we've learnt from the pandemic, it's the importance of feeling at home in the spaces we call our own. Setia Sky Seputeh is the high-rise luxury resort home of dreams with room to live, learn, work and play comfortably.
Visit Setia Sky Seputeh's website or call 03-2276 5252 to find out more.
| | |
| --- | --- |
| SHARE THE STORY | |
| Explore More | |