Everyone has a dream—especially as a child—but how many of us eventually forget to chase them as we get swept away with work, busy schedules, life commitments and fear? But it's only human nature. Sometimes we just need someone with a story to inspire us and give that little push. As our #BossGirl month comes to a close, we're rounding up some of Malaysia's most inspiring female individuals.
Nik Azura, co-founder of Nailsmith Spa & Bar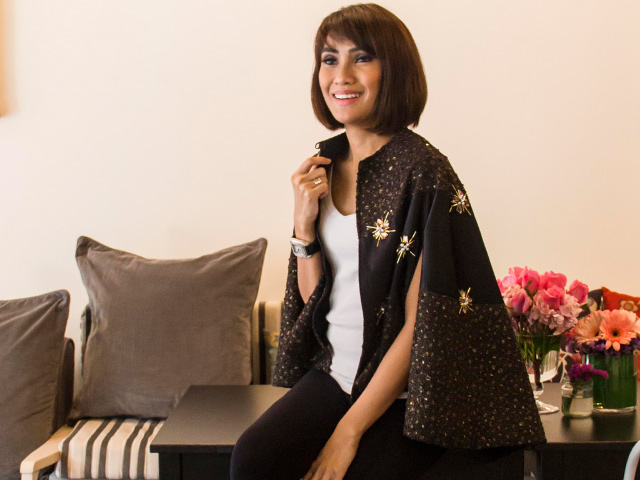 Who would have thought of opening a manicure-cafe in town? Nik Azura is the first! A former management executive and a mother of five, she resigned from her full-time shortly after getting promoted to assistant manager to spend more time with her family. But that didn't mean she had to completely give up on a career. Wanting to contribute and make a difference to the people around her, she came up with the idea of Nailsmith Spa & Bar with her business partner. Read her interview here.
Vivy Yusof, co-founder of FashionValet
Vivy Yusof has become a household name in the local scene for being the first to start a fashion e-commerce site in Malaysia—it has since expanded to brick-and-mortar stores in Bangsar Village II and Singapore. Watch the #BuroBossGirl episode with Vivy here.
Emily Quak, beauty b/vlogger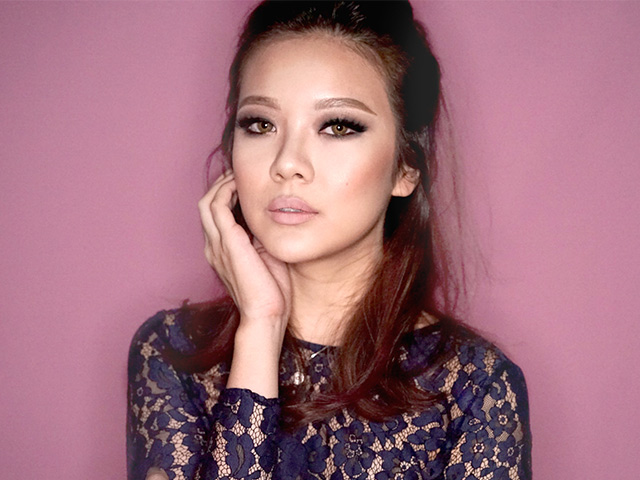 It's amazing to see how vibrant the Malaysian YouTuber community is. One of them is Emily Quak whose channel boasts over a whopping 85,000 subscribers. But beauty tricks and makeup looks aren't the only things that make up this #BossGirl. Did you know she's actually a trained lawyer and has practised law before committing to her passion full-time? Read her full story here.
Ili Sulaiman, chef, TV host and foodpreneur
The founder of food delivery service, Dish by Ili is one ambitious woman with a clear passion for food. A self-taught cook, she had a degree in business but got in the food industry after a stint at a restaurant in London—and has not looked back since. After being one of the two winners of the Asian Food Channel's Food Hero Asia 2015, Ili has hosted a series of shows for the channel. Her recent venture with partner in crime Basira Yeusuff is Agak Agak, a social initiative that's modelled after Jamie Oliver's Fifteen where underprivileged youngsters are mentored for a career in the F&B industry. Agak Agak the restaurant at APW Bangsar has (sadly) closed as the team is shifting its focus to "F&B Hospitality Skills Development". Read the story of how Basira Yeusuff and Ili Sulaiman started Agak Agak here.
Basira Yeusuff, chef and foodpreneur
Basira is the chef behind Root Cellar, a catering service which also offers cake and occasional pop-up dining experiences, but prior to that, she co-founded Fancy Breakfast Club, Crumbs Cafe and artisanal underground sandwich bar, yay, sammich!. Her professional culinary journey began with a degree from Switzerland and includes an apprenticeship in Germany with the Michelin star restaurant Die Quadriga. Today, she is also the co-founder of Agak Agak.
Chryseis Tan, entrepreneur
This jet-setting #BuroBossGirl has an Instagram profile that has everyone envying her lifestyle but it's not just all play and no work. Besides assisting her father for the Berjaya Group, Chryseis has also helped start cold-pressed juice bar La Juiceria (and its Goodness Greens cafe), brought in Bangkok's popular Greyhound Cafe, managed the Four Seasons Kyoto project and invested in a shopping app called Goxip. Watch the #BuroBossGirl episode with Chryseis here.
Ung Yiu Lin, founder and designer of Shoes Shoes Shoes
With no background in fashion and design, Yiu Lin started her business at the tender age of 26 after travelling around for six months to do research—using only her savings. Shoes Shoes Shoes is celebrating its 10th anniversary this year and now offers a curated selection of other fashion brands so everyone can look for a full outfit from the store. Read her full story here.
Jesrina Arshad, co-founder of PurelyB
PurelyB is leading the way to a more healthy lifestyle and one of the brains behind the website is Jesrina Arshad. The #BuroBossGirl said she had no complaints at her previous job in Astro under the Digital Marketing department but felt compelled to start up the website after a personal experience. While researching for her own long-term health issues, she realised it wasn't easy to find all these information online and thus she wanted to create a one-stop place for everyone else in the same boat. Read her full story here.
Zaida Ibrahim, entrepreneur
The last time we spoke to Zaida, the young #BossGirl had a long lineup of plans for 2016 and fast forward to today, we see many of them taking fruit. Her entrepreneurship journey began with Impressed, a cold-pressed juice company (which also offers smoothie bowls!), and her latest venture is a fashion brand called Curated Co. Watch the #BuroBossGirl interview with Zaida here.
Chin Xin-Ci, tech entrepreneur
Xin-Ci took a terrifying accident and turned it into an inspiration for a personal safety app: Watch Over Me. Her second app is called Walky, which is (unfortunately for us) only available in the USA. But tech isn't the only place where this #BuroBossGirl has dabbed in as she also co-own event space rental company, The Canvas and a co-working space called The Hideout. Read her full story here.
| | |
| --- | --- |
| SHARE THE STORY | |
| Explore More | |