Lifestyle
Porsche brings Sally Carrera from Pixar's movie 'Cars' to life—yes, you can drive it
The Porsche 911 Sally Special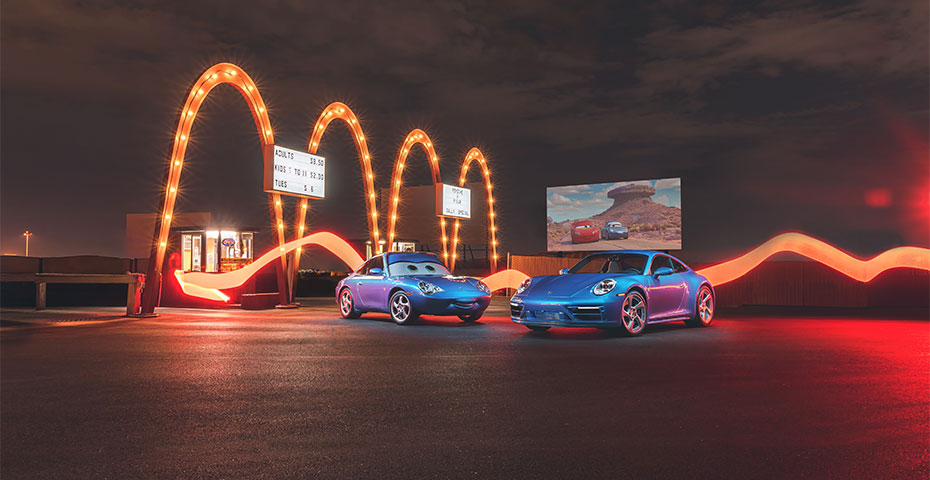 Life isn't always a race, but when it is, you learn about the true things that matter, such as friendship, family and doing right by your conscience. By a stroke of irony, Pixar Animation Studios released a film titled Cars in 2006, following those values in the shoes (or should we say wheels?) of a bright red race car named Lightning McQueen. Brimming with ambition, McQueen is set on the right path thanks to love interest Sally Carrera, a lawyer out to make a difference. She was a beautiful blue 2002 Porsche 911 Carrera who stole the hearts of many with her on-screen character and off-screen build. But what if you can actually drive a Sally Carrera?
In anticipation of Sally Carrera's 20th anniversary—since production began 20 years ago and the character was based on a 2002 model—Porsche and Pixar Animation Studios reunited over the question of "what if?" Sure, there was a life-size Sally Carrera back then, but it wasn't the same.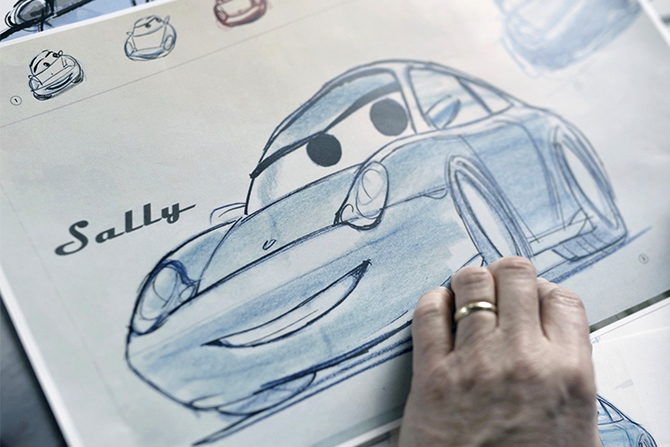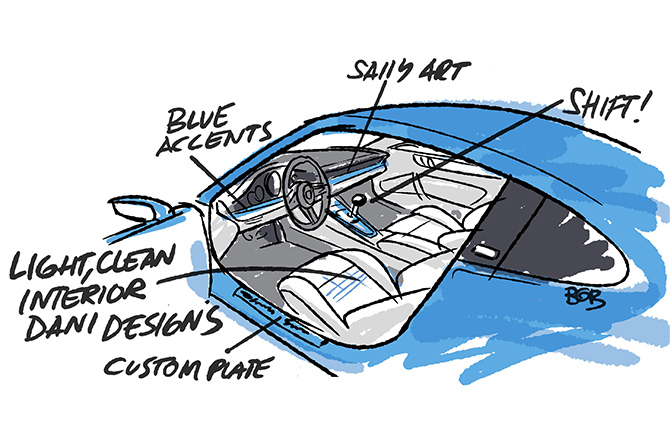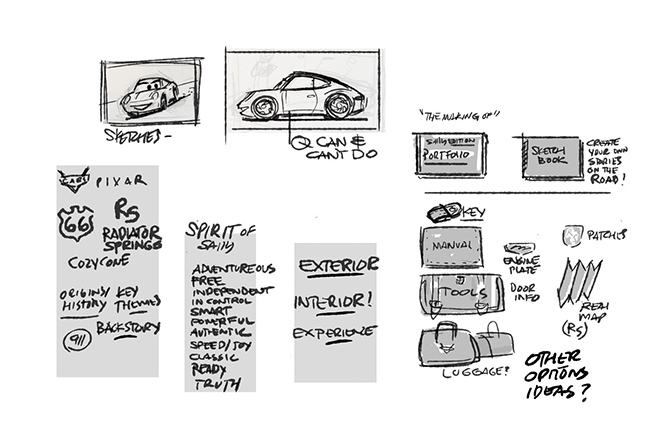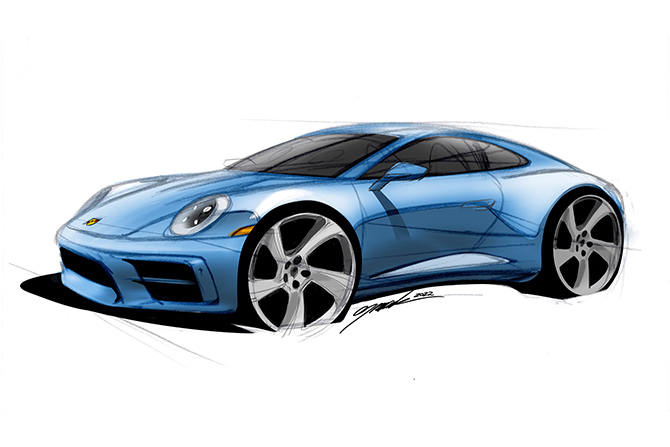 "We decided early on that we wanted to create a completely drivable 911—inspired by Sally Carrera, but just not an exact copy. Sally Carrera loves to drive—that was our inspiration," said Jay Ward, Creative Director of Franchise of Pixar Animation Studios.
They asked each other: "if Sally were built today as a road-approved model, what would she look like?" And so, the project began in November 2021 with the original Cars team, which included Ward and Bob Pauley, the Production Designer who first drew Sally Carrera for the Cars film. Joining them on this ride were members of the Sonderwunsch team at Porsche Exclusive Manufaktur in Stuttgart and designers from Style Porsche in Weissach. In just ten months, they designed and built the one-and-only, street-legal Porsche 911 Sally Special.
"911 Sally Special is based on the fastest and most agile variant of the 911 Carrera model line, the 480-PS 911 Carrera GTS. The car is equipped with a manual gearbox, tapping into Sally Carrera's passion for driving," explained Boris Apenbrink, Director of Porsche Exclusive Manufaktur vehicles.
Everything about the one-off car is unique and limited to the Porsche 911 Sally Special. For starters, the exterior is handpainted in Sallybluemetallic, a chromatic colour made with Pixar just for this project. It's also applied to parts of the interior to create highlights and subtle details. Additionally, Porsche interior designer Daniela Milošević shared that they developed a special Pepita houndstooth fabric upholstery in three colours, combined with chalk-coloured leather and stitching in Speed Blue. You'll also find that Sally Carrera's Turbo-look rims were reinterpreted by Style Porsche designers in Weissach and manufactured primarily for the 911 Sally Special.
During a roundtable interview, Porsche revealed that there were a lot of creative juices flowing to create the car, but one of the main challenges was that the original Sally did not have an interior. So the team had to develop something completely new and funnel it down to a street-legal version.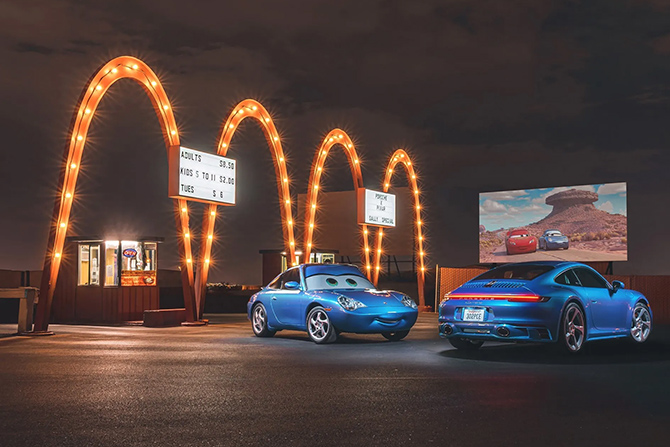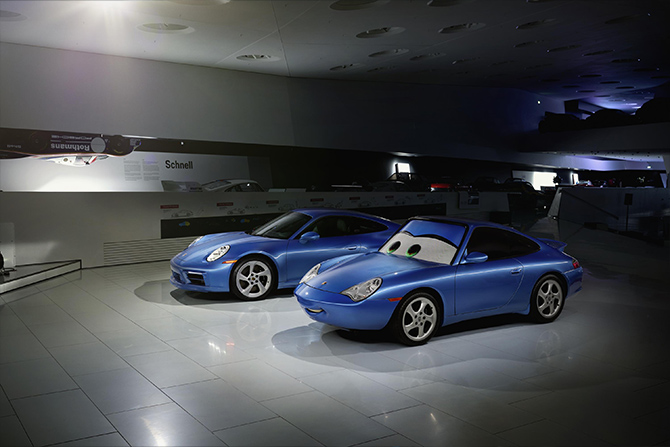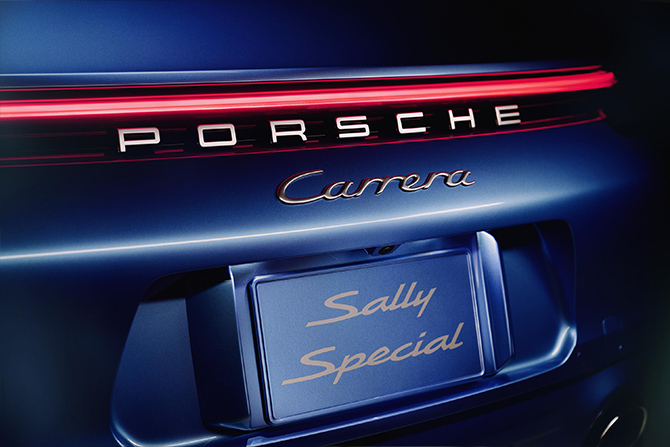 In addition, the lucky owner of the Porsche 911 Sally Special will receive a matching timepiece by Porsche Design (in collaboration with Pixar); a special indoor car cover from Porsche Tequipment; a wheel rack with an additional wheel set consisting of Carrera Exclusive Design wheels; a book on the development and production of the one-off model and original drawings by designers Shuichi Yamashita and Bob Pauley.
It was evident that the Porsche 911 Sally Special was made with so much love. Looking back, Ward shared an anecdote of how the collaboration with Porsche came to be, adding that the team assumed it would have been the most difficult to get the company's permission to use the 911 Carrera for the 'Cars' film. However, they turned out to be the most accommodating, with only one concern: that the character was female.
The Pixar team felt the model was perfect with its sleek curves, but Porsche responded that their customer base was predominantly male owners. "I told them, 'Well, it sounds like the place you want to grow in the ownership is female owners', and the guy said, 'Yes, that's a good point'. So it made perfect sense that Sally would be a female car," said Ward.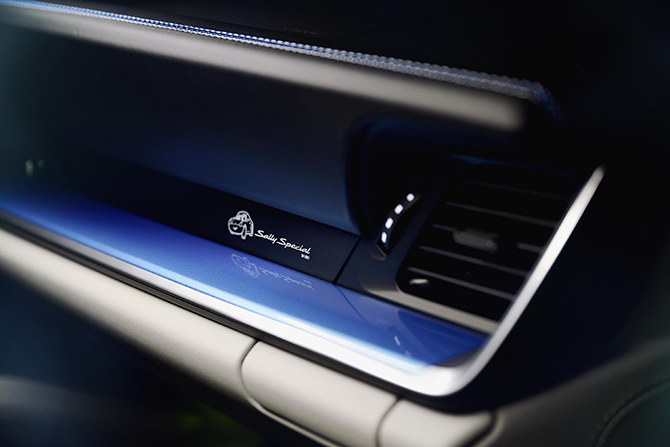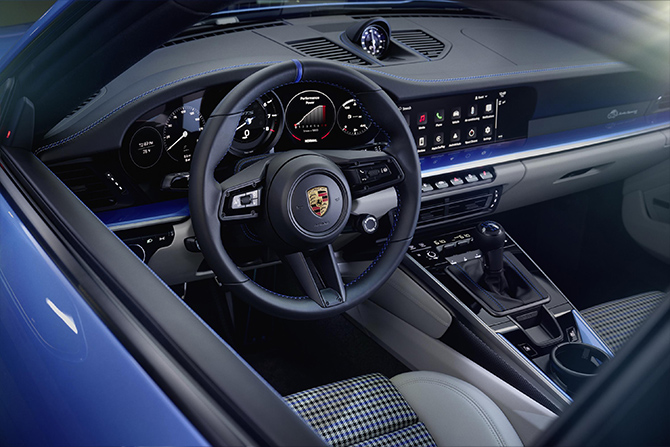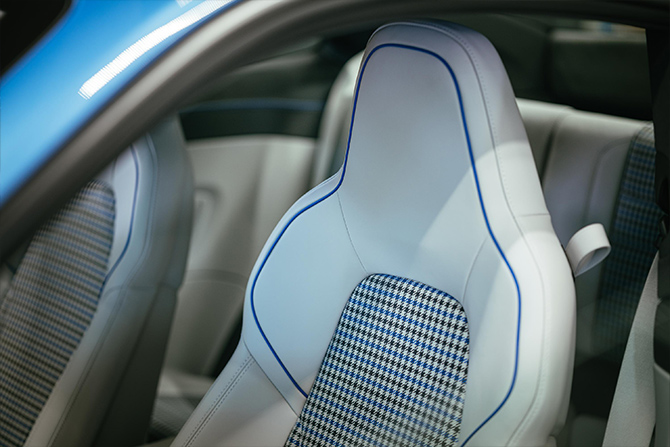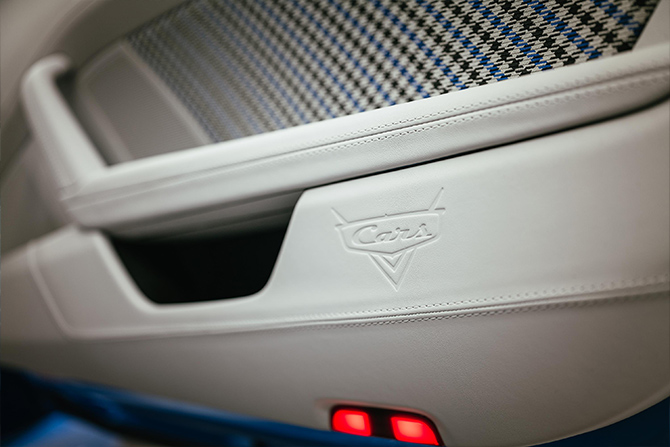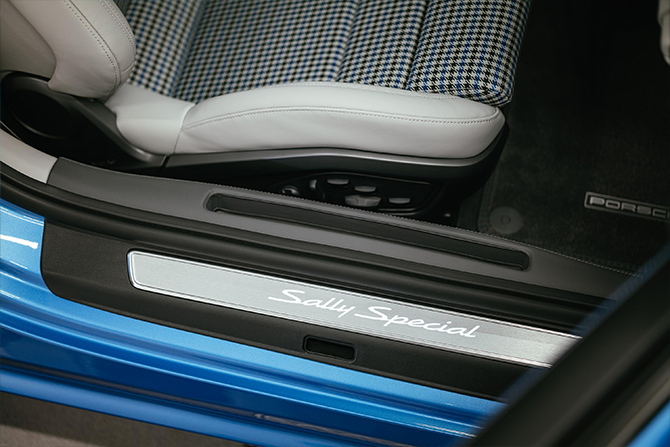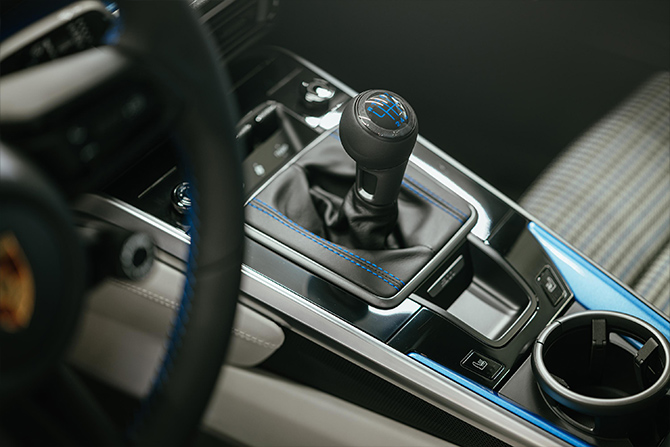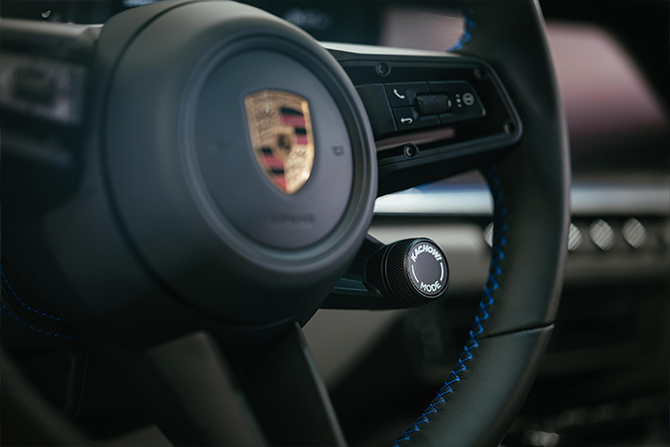 But creating a modern-day, life-sized, street-legal Sally Carrera had a bigger purpose than adapting a character to reality. Both Porsche and Pixar were adamant that it had to be done for something meaningful. And so, just as Sally is driven to help those in need, the one-off car will be auctioned by RM Sotheby's on August 20, as part of Monterey Car Week in California.
Proceeds from the auction will be donated to two charities. A portion to Girls Inc. that will help provide education for young women, while the other will go to the USA for UNHCR, an organisation that supports refugees from Ukraine.
"Vehicles need a face and a story. And the animated Pixar's film Cars has impressively done just that: brought cars to life on the big screen," said Dr. Sebastian Rudolph, Vice President of Communications, Sustainability and Politics at Porsche AG.
"The story conveys values such as friendship, love and mutual support—and in the middle of it all is a Porsche: 'Sally Carrera'. Together with Pixar, we have brought the spirit of Sally to life in a new way, not on the screen, but off the screen. With this one-off street legal 911, the 'Sally Special', which we are auctioning for charity, we want to help people who urgently need support, in keeping with the spirit of the film character."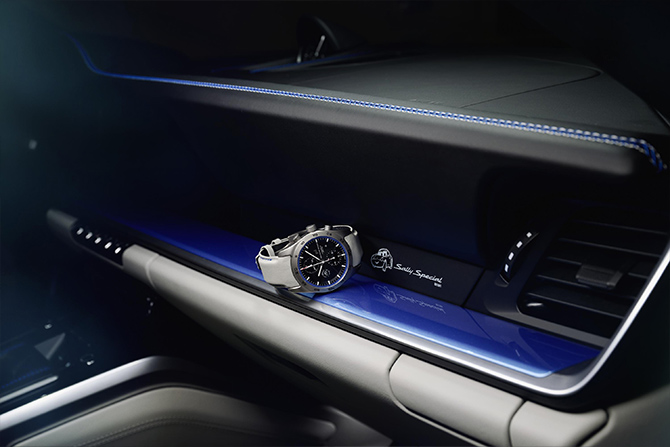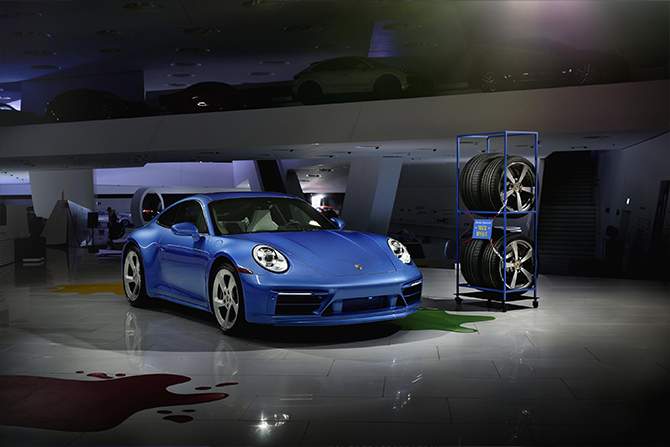 For more information, visit the listing on RM Sotheby's website.
| | |
| --- | --- |
| SHARE THE STORY | |
| Explore More | |