BMW Group Malaysia recently launched the new BMW M5 and here's everything you want to know about it
It's known as a powerful premium business sedan and the new BMW M5 is proof that you can combine the ease of day to day driving and the power of superior track capability. There's a reason why it was awarded 'World Performance Car 2018' at the 2018 New York International Motor Show after all - among several other accolades—making it the brand's seventh time winning a World Car Award from the 'World Car of the Year' organisation.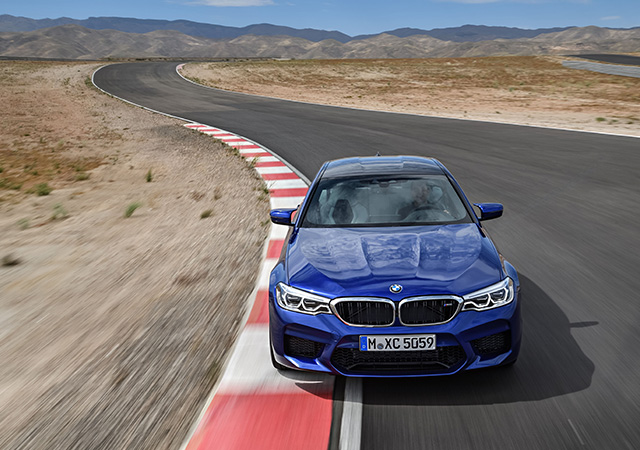 Mr Harald Hoelzl, Managing Director and CEO of BMW Group Malaysia said, "This new luxurious performance sedan has also set not one, but two Guinness World Records for the longest drift and the longest twin-vehicle drift."
Another impressive note about the new BMW M5 is its accompanying M xDrive all-wheel drive system with various modes customisable to suit the driver's needs and to take its driving dynamics to a whole new level. Specifically, 4WD, 4WD Sport and 2WD-level.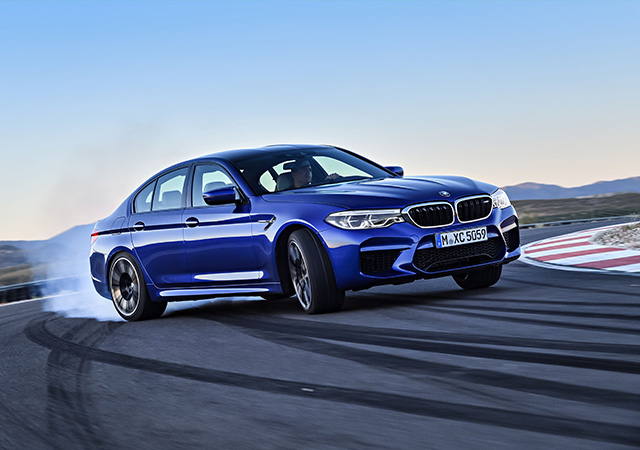 Despite its sporty appearance, every aspect of its design and form was also created with functionality in mind; from the front bumper trim that assists the cooling systems and brakes to the extremely lightweight roof to the rear diffuser. 
The magic, however, is in the engine: A 4.4-litre V8 engine with BMW M TwinPower Turbo Technology and a beautiful high revving power. The result is an exceptional output of 600 hp at 5,600 - 6,700 rpm, a peak torque of 750 Nm, and the ability to accelerate from 0-100km/h in just 3.4 seconds.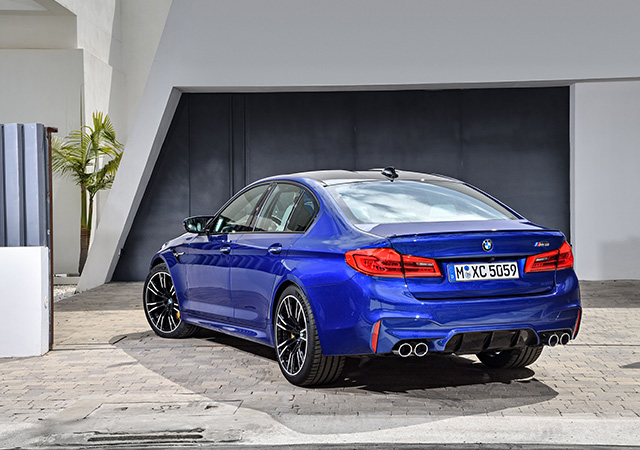 By default, the car is on Efficient setting but with the push of a button, the accelerator can be even more responsive in either Sport or Sport Plus mode. This plus the M Dynamic mode activated would see better and easily controlled drifts—something that those who enjoy the track experience would appreciate. 
The new BMW M5 holds a throng of features most drivers would adore but there are also add-ons to make that pleasure go a mile longer. For those who love the little (though not so little in this case) details, you can opt to upgrade it with the M Carbon Ceramic Brakes, which are identifiable by callipers painted in gold. But it's not just for show. These RM95,000 brakes shave another 23 kilograms off the entire sedan's weigh, resulting in better deceleration and are considerably more resistant to fading.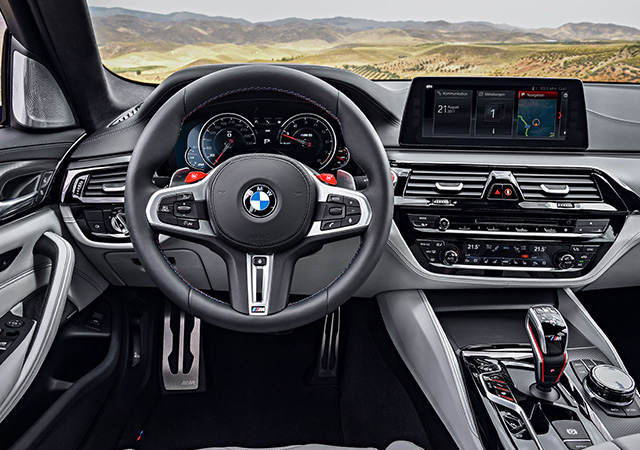 The New BMW M5 is available in a variety of exterior colours—Marina Bay Blue metallic, Donington Grey metallic and Singapore Grey metallic. 
Retailing for RM942,759.86 (OTR, without insurance), it will be available at all authorised BMW dealerships nationwide from 1 June 2018.