With the number of endangered species on the rise, there is similarly an increasing need for wildlife conservation; especially when some of them have even, unfortunately, reached the status of extinction. But there's hope still, so long as there are still people who care enough to do something—like David Yarrow, a world famous fine art photographer, and Land Rover.
They teamed up with Tusk to raise awareness of the declining wild lion numbers in Africa (it has since dropped to 20,000, compared to the existing 25,000 rhinos). Thanks to a prototype of the new Land Rover Defender 4×4 (out later this year), David Yarrow managed to capture unique photographs for the conservation charity's 'Year of the Lion' campaign.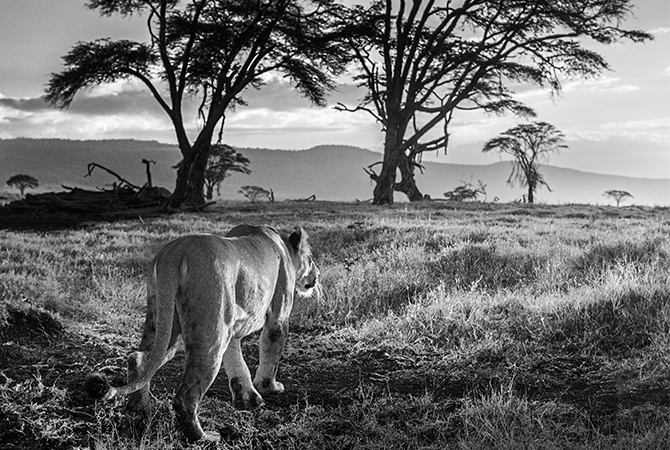 For 2019, Tusk has decided to shift the issue of lions now in threatening population numbers right to the top of the conservation agenda. Land Rover helped support lion tracking and monitoring operations in the Borana Conservancy in Laikipia, northern Kenya, with the new 4×4. Why?
"Wildlife photography is all about access—about getting yourself in the best position—so you need a vehicle that can reach inaccessible places. Defender has been synonymous with adventure and conservation since the first Land Rover debuted in 1948, so it's fitting that one of the first official tasks for New Defender has been to shine a light on the dangers faced by lions in Africa," said Yarrow.
Yes, back in 1948, some of Land Rover's first 48 pre-production Series models were tested in East Africa. Today, the legacy continues with a series of real world activities performed by expert wildlife managers to test the new 4×4's higher levels of comfort and drive-ability. When there's a will, there's a way, right?
READ MORE: Wildlife conservation in the ocean also has to be highlighted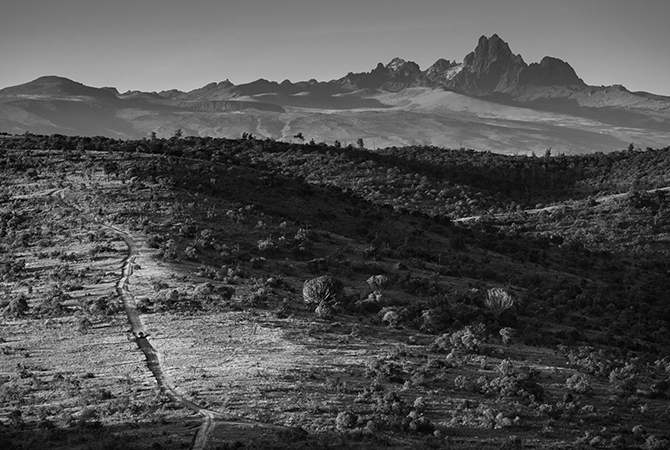 In order to locate a pride of lions, David Yarrow was able to reach inaccessible places with the camouflaged Defender. Moreover, the new Defender also assisted Tusk-supported wildlife managers in daily operations, including replacing an old tracking collar fitted to a male lion. The lion was sedated at close range from the safety of the specially camouflaged new Defender prototype. Apart from lions, the 14,000-hectare Borana conservancy is also home to Grevy's zebras, African wild dogs, black rhinoceros, elephants, and other large predators.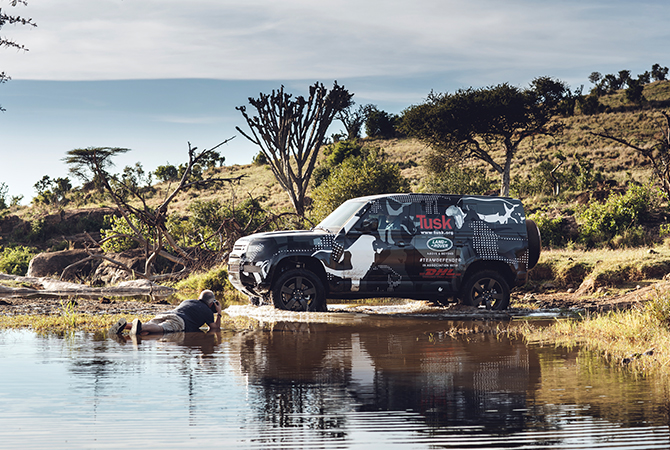 In order to understand how to conserve the wildlife, there is a necessity to study them from close range. Land Rover and David Yarrow are doing just that—or technically, Land Rover has been an official partner of the Tusk Trust wildlife conservation charity for 15 years. In the epoch of heightened activism, will more corporations take up wildlife conservation as their corporate social responsibilities (CSR)? That would definitely be the right way forward.
The new Land Rover Defender will make its premiere later this year. In the meantime, visit the website for more information or to register your interest.
| | |
| --- | --- |
| SHARE THE STORY | |
| Explore More | |