Food + Drink
24 Minutes with Christopher Beros, Asia Director of California Wine Institute
The Golden State of wine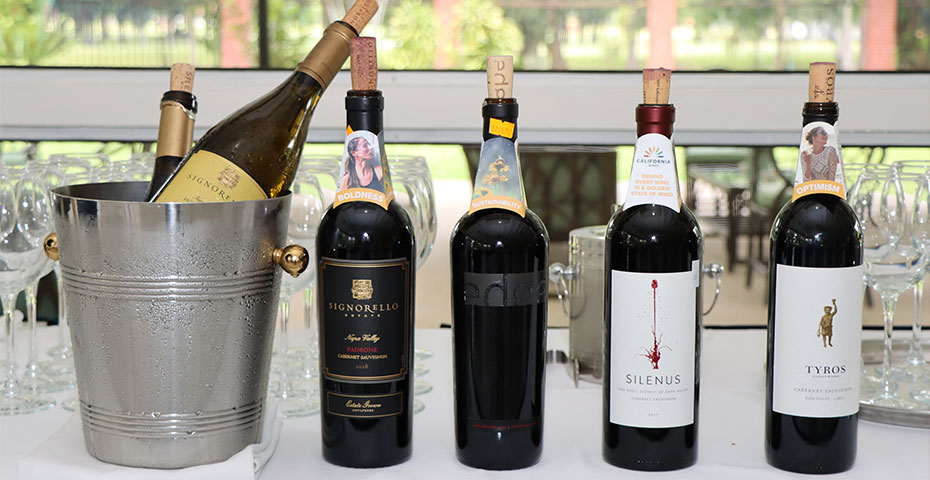 Whether you're an oenophile or social drinker, you're probably familiar with popular wine regions such as Bordeaux and Burgundy. Perhaps even Australia's Margaret River. But did you know that California is the fourth largest wine producer in the world behind Italy, France, and Spain?
In fact, the Western U.S. state produces roughly 81 per cent of wine for the country, and accounts for 95 per cent of the United States' wine exports to Asia. It is also home to more than 110 winegrape varieties cultivated by 5,900 winegrape growers. So that's why California is nicknamed 'The Grape State'!
But how did California establish itself as a wine-producing region? We speak to Christopher Beros, Asia Director of California Wine Institute, to learn more about California wines and what sets them apart from other wine-producing regions.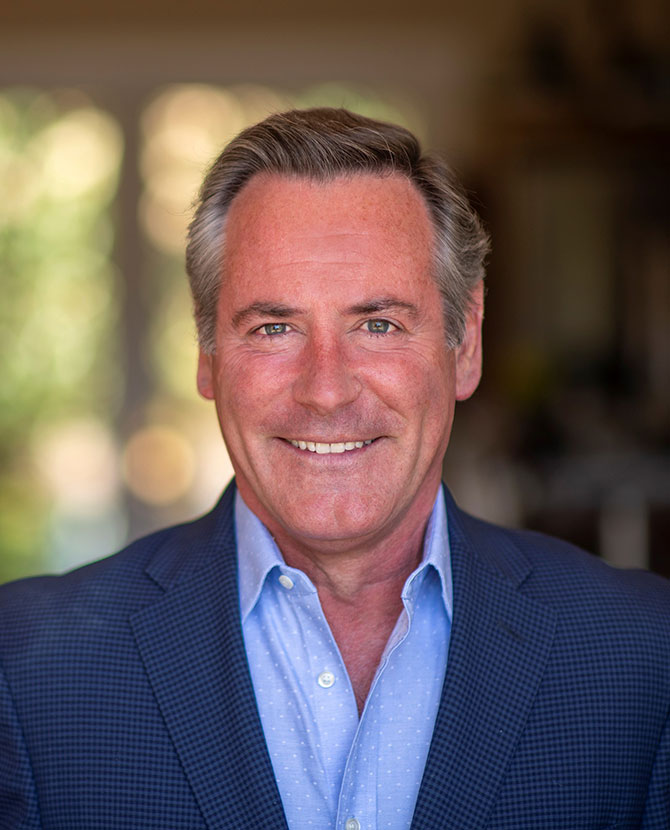 Hi Chris! Tell us briefly about your current role at California Wine Institute and how you found your love for Californian wine.
Chris: I have served as Asia Director (formerly China Director) of the California Wine Institute since March 2015. Before that, I was running a company in China importing California wines into mainland China. But my love and interest in California wine began a much longer time ago. When I was working in finance in San Francisco in the late 1980s, I first became interested in wine—particularly California wine. I began visiting wineries on the weekends in Napa and Sonoma which fostered my interest and also started to build my knowledge of California wines.
During my tenure in the finance industry, I also worked with many wine companies and so I had an understanding not just because of my love of wine, but also because of my business dealings with wine businesses. Since I started working with the California Wine Institute, I've had much more exposure to wineries, wine writers, sommeliers, and other wine professionals, not to mention that I have had the opportunity of visiting the important wine regions of California. These experiences have only expanded my interest and love of California wines.
When and how did California become known as a wine-producing region?
Chris: Important contributions that started the California wine industry, changed perceptions of California wines, and even placed California wines on the world stage: Examples include the Gold Rush era, where the historic phenomenon led to a massive economic and social activity increase and the founding of numerous farmlands for wine grapes. Prohibition—an act that prohibited the manufacture of alcohol—affected the California wine industry and its road to how wineries survived and boomed. But after the act was repealed, we moved onto a path where fine wines were made. Then there's the Judgment of Paris, where California wines were blind tasted against the French and won, which shocked the global wine industry and established California as a world-class wine-producing region. Since the mid-1960s, California wines have developed into world-class wines and are recognised as such globally.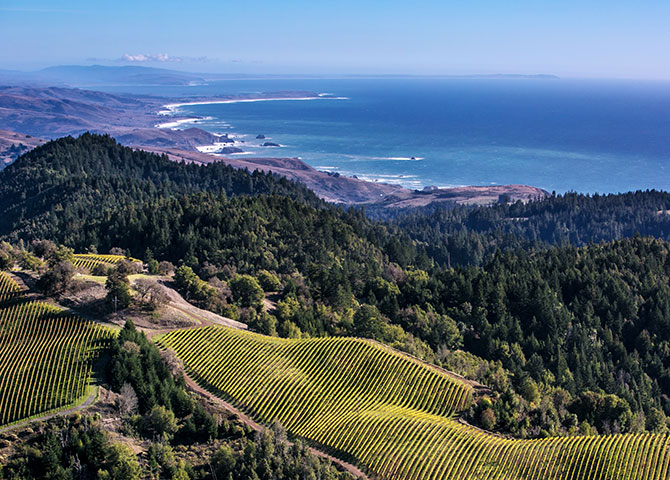 What makes California wines unique from other wine regions around the world?
Chris: I think the difference with California wine starts with the unique terroir that is California. I don't believe that any other wine region in the world has the diversity of soils, topography, and the incredibly important influence of the cold Pacific Ocean coming up against the coast and into the wine-growing regions which generally are quite warm in the summer.
California has the longest and driest growing season of any major wine-growing region in the world and this allows the fruit to develop complete physiological ripeness which is expressed in the glass with complexity and structure and very high quality.
READ: BURO Bar Lingo: A cheat sheet for wine lovers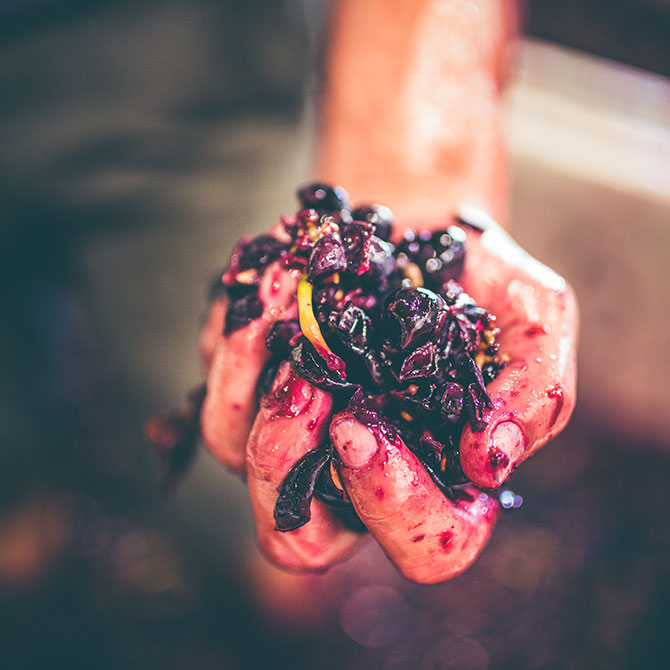 What are the most common wine varieties in California?
Chris: There are over 100 varieties across California, and some of the iconic grapes of California are Chardonnay, Sauvignon Blanc, Cabernet Sauvignon, Merlot, Pinot Noir, and Zinfandel.
Here are some key characteristics:
Chardonnay: Chardonnay is the state's most widely planted grape. From unoaked and fruit-forward with hints of minerality to rich and toasty with vanilla and butter, the spectrum of flavors and aromas in California Chardonnay is as broad as the microclimates where the grape is grown.
Sauvignon Blanc: Always crisp and refreshing, California vintners like to put their own spin on this classic varietal, with flavors that range from vibrant lemongrass and herb to tart green apple, round melon, and fig.
Cabernet Sauvignon: With its firm, focused structure, lingering dark fruit (blackberry, blueberry, black currant), and hints of mocha and earth, Cabernet Sauvignon's concentrated flavors mellow into a rich elegance as it ages. It's easy to see why this noble varietal is the best-selling red in the United States, and number two in California acreage.
Merlot: Luscious and approachable, this classic varietal is known for its fruity aromas and hints of herbs. But don't assume it's all soft—the right California Merlot can go glass-to-glass with the biggest, boldest Cabernet Sauvignon.
Pinot Noir: Pinot Noir's juicy cherry flavors and floral notes complement hints of earth and leather for a wine that is at turns delicate, rich, silky, subtle—and always intriguing. A cool-climate grape, it does exceptionally well in our breezy coastal regions.
Zinfandel: Bold and rambunctious, Zinfandel can take your palate on an odyssey of flavour, from raspberry to black pepper, cloves, and licorice. One of our oldest and most revered vines, we're proud to call Zinfandel our signature grape.
You can find more information about our grape varieties here.
Which countries are the largest markets for Californian wines today?
Chris: Canada (35.6 per cent), UK (13.6 per cent), EU (13.2 per cent), Japan (5.9 per cent), and Hong Kong (5.5 per cent).
How can Malaysians get a taste of Californian wines?
Chris: California wines are available at all major supermarkets and many specialty wine stores in KL, as well as other key cities in Malaysia. Though not yet in great quantity and variety, they are all distinctly California and will certainly taste great!
For more information about California wines, visit this website.
Read more about wine here.
| | |
| --- | --- |
| SHARE THE STORY | |
| Explore More | |