Food + Drink
BURO Tries: Making mooncakes with Chef Boon Fei at The St. Regis Kuala Lumpur
It wasn't a piece of cake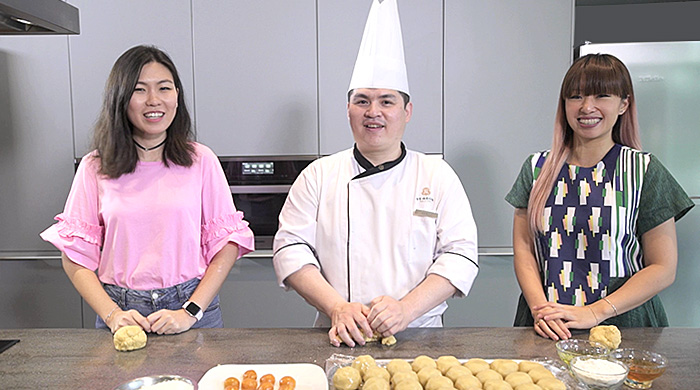 We celebrate Mid Autumn Festival every year and happily (or begrudgingly for some) indulge in a wedge of mooncake or two (or more). But while we discuss and debate which flavours to get and who has the best packaging, we're forgetting how much work goes into making them. Have you ever wondered how are mooncakes made and what goes into them?
While it is possible to make them at home, the process is lengthy and tedious, as Chef Boon Fei, the Chinese Banquet Chef at The St. Regis Kuala Lumpur, revealed. The art of making them is a craft itself. There are three parts: The crust, the filling and the salted egg yolk. The yolks have to be removed from the eggs and then baked in the oven.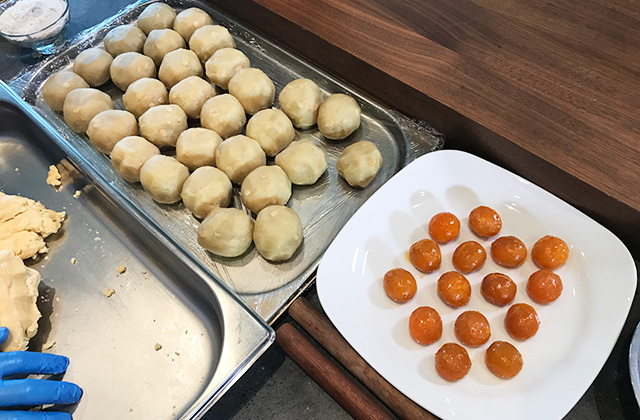 The filling, which in The St. Regis Kuala Lumpur's case is white lotus paste, has to be kneaded with toasted melon seeds then separated into medium-sized balls. If you're making the lotus paste from scratch, that process alone is even longer (essentially: soaking the seeds, boiling them, grind in a blender, heating the paste with caramelised sugar, stirring for 30 minutes, and then cool overnight).
As for the crust, the dough requires a few ingredients before being kneaded until it's firm. The rest is much easier. To see what we mean, watch the video below for a gist of how to make mooncakes. 
Fun fact: After you've baked the mooncakes, you actually still can't eat them. Leave them overnight to allow the oil from the lotus paste to seep through to the crust to make it moist. Doesn't it make you appreciate mooncakes a little more now?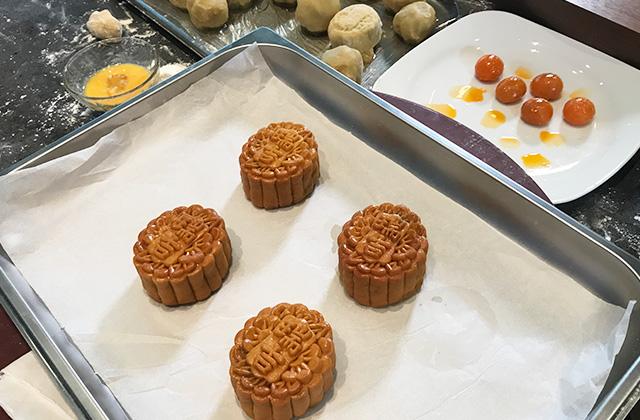 For more info on The St. Regis KL's mooncakes, check out our Mooncake Guide 2017.
Related stories:
The love story and drama behind the Mid-Autumn Festival mooncakes
Where you should travel to this year based on your 2017 Chinese horoscope
| | |
| --- | --- |
| SHARE THE STORY | |
| Explore More | |