What better way to test out Triumph's new Triaction sports bra range than joining a spin class with supermodel Jessica Hart at the Royal Botanical Gardens in Sydney
How many people can say they flew to Sydney to specifically join a spin class? It sure got the attention of my friends. But that's not the whole story. For over 130 years, Triumph has been known as a lingerie expert; helping millions of women Find the One for them. This includes sportswear. The range is relatively new to Malaysians (it was only launched here in late 2016) but we can expect more styles coming to our shores in May 2017. We headed to Sydney for a sneak peek of the new Triaction by Triumph Summer '17 collection and to put its sports bra to the test.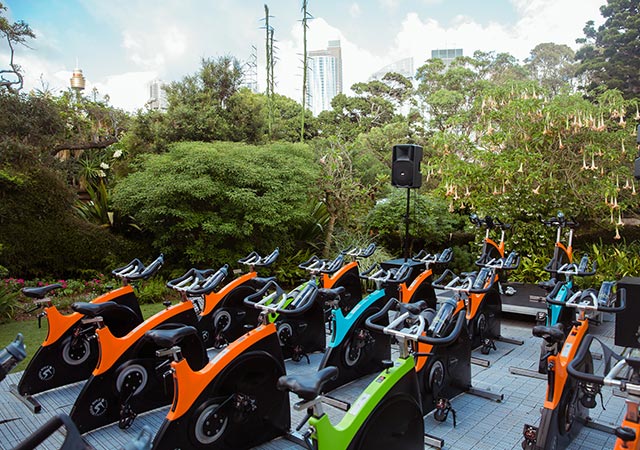 Now, this wasn't just any spin session in a nice boutique cycling studio. It was at the Royal Botanic Gardens. The sun was out and the skies were a dreamy blue. There was a cool spring breeze and lush greenery that surrounded around us. What a refreshing change of scenery for a workout! Joining us for the session was supermodel and Triumph's global brand ambassador, Jessica Hart (who we later had a quick interview about her fitness tips and thoughts about the range).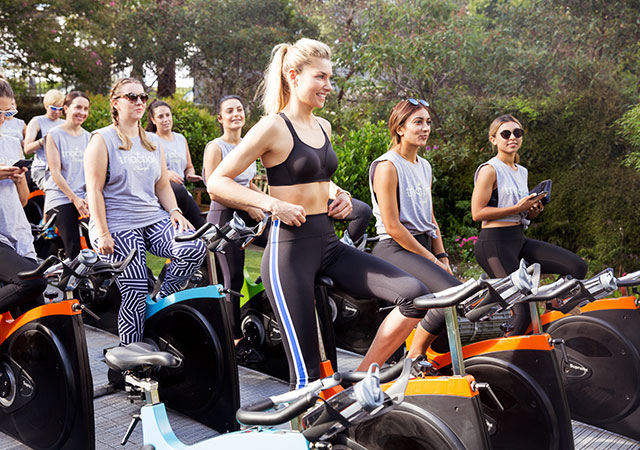 Once everyone was ready in their Triaction gear, it was time to ride. My first observation: The sports bras come with adjustable straps and clasps. So dear Triumph, thank you for this attention to detail, showing that the range is catered to meet (and support) a specific fit (or rather, bust size). As expected of a company specialising in lingerie. Back to the session! The spin class was conducted by Tanya Weeks from Vicious Cycle Australia, an indoor cycling studio that prides itself for its original 'fun, fast, and furious' music that will have you pedalling faster for longer.
It's true.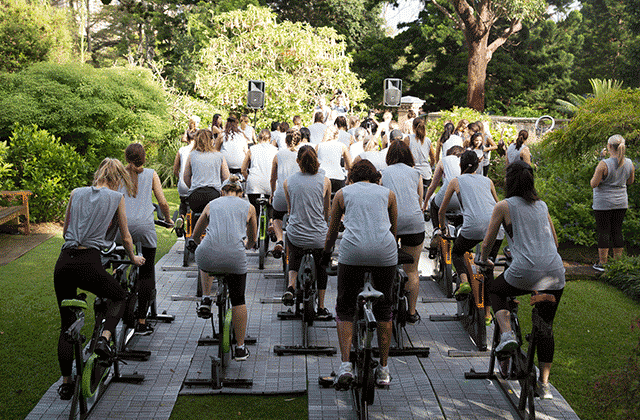 The music was dynamic and Tanya's energy was infectious. My feet gradually pedalled faster in tune with the beat as I watch the sea of heads in front of me bobbing up and down together. (Jessica Hart at the front looked super engrossed with the rhythm too.) Despite the spring breeze, the 30-minute session sure worked up a sweat! Here's where the Triaction sports bra passed my second test— it proved that it has the ultimate bounce control, as certified by world renowned Research Group in Breast Health, the University of Portsmouth. In fact, it fit snugly and the fabric is impeccably soft and comfortable.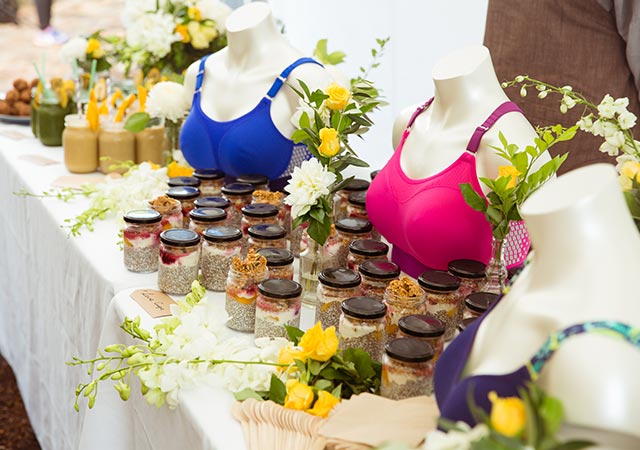 "This season we introduce new technology which sees fashion meet fabulous functionality," said Sian Thomas, Global Head of Design at Triumph. "The Magic Motion sports bras are based on best-selling lingerie fits and features Magic Motion Air technology. This offers the support of a wire but with extra comfort and flexibility for the wearer. The smart fabrication has quick dry properties and the perforated cups allow for increased breathability." Well, it certainly won me over in just one spin session. 
The new Triaction by Triumph collection will be launched locally in May 2017.
Related stories:
Supermodel Jessica Hart on fitness and Triumph's new Triaction sports bra range
#FitnessFriday: Team takes flight at Flycycle