Food + Drink
Valentine's Day 2021: 8 places in KL to order desserts for that special someone in your life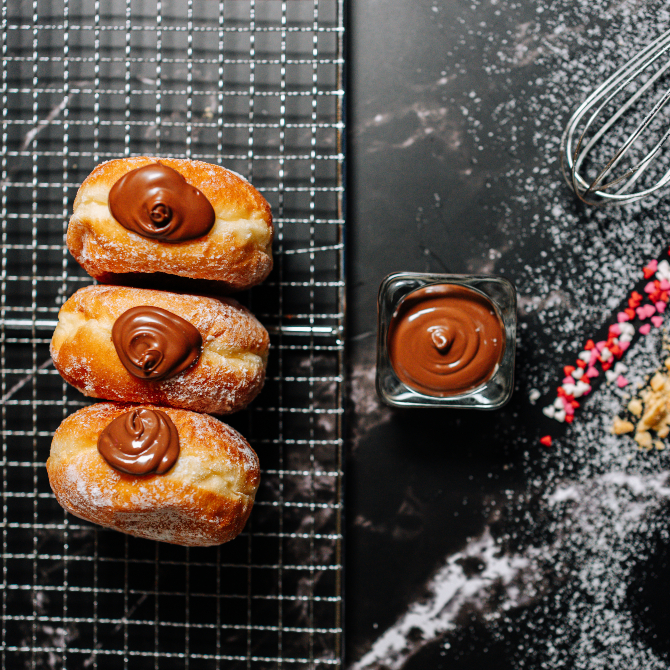 Sugar, spice and everything nice. Our selection of irresistibly sweet confections will melt the heart of any Valentine. While a romantic candle-lit dinner for two may be out of the question, our dessert options provide a safer alternative until movement restrictions are lifted. February 14th isn't only limited to couples though. A dear family member, colleague or even a secret crush deserves to be pampered with some decadent delights.
1. Sugar & I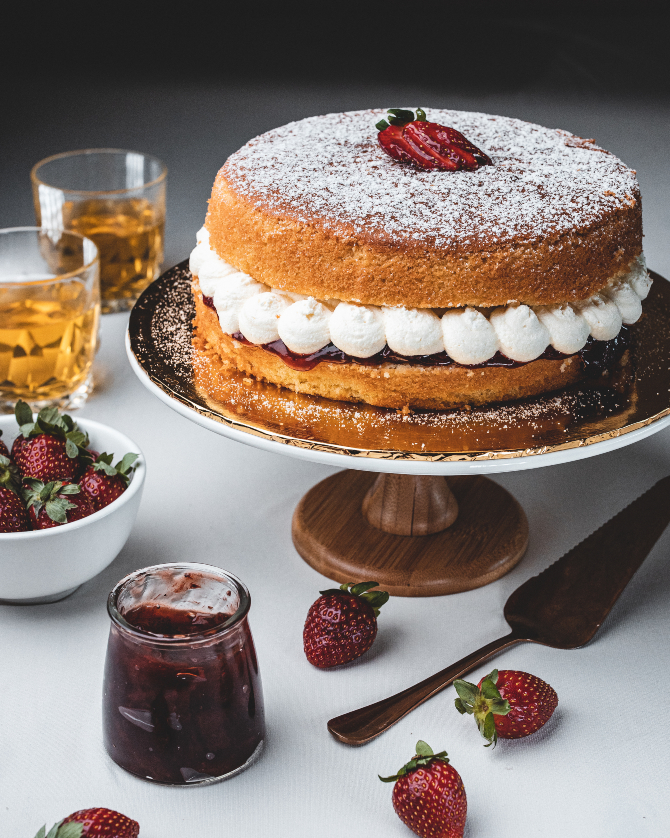 Sugar and I have already made a name for themselves with their sugary-sweet confections that are pleasing to the eye and palate. They even boast a bevvy of A-list customers, from actress Nora Danish to host Marion Caunter (both of which only had rave reviews for the establishment). While they have a wide range of offerings, they are best known for their bombolonis and cakes. The bombolonis alone come in a box of four so there's plenty to share around. Can't decide? We recommend the Nutella, Lotus Biscoff, Niko Neko Matcha and Raspberry flavoured bombos. As for cakes, go for the Orange Butter Chocolate Chip Cake (priced at RM49).
P.S If you can't wait till Valentine's, their CNY Box (priced at RM49) is worth a try.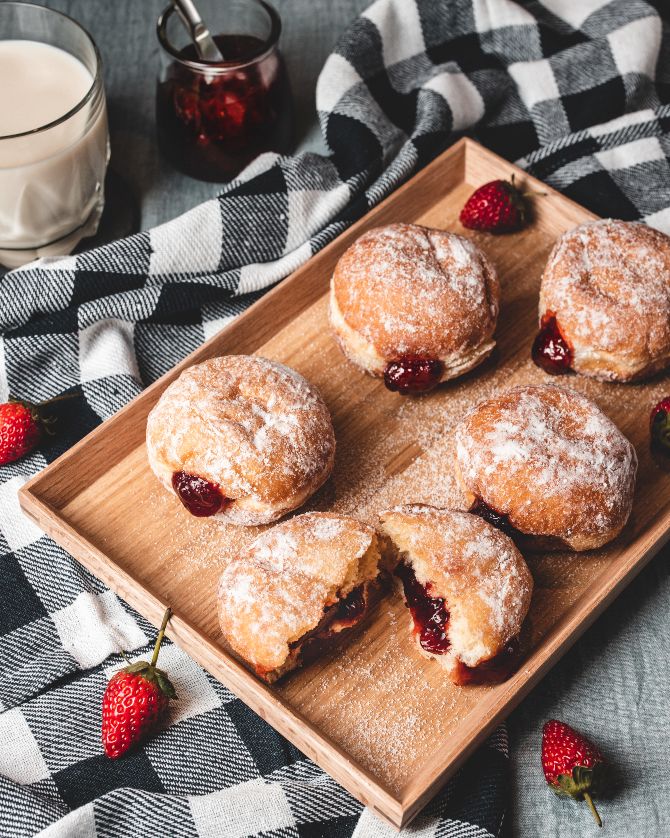 Address: 110, Jalan SS14/1, SS 14, 47500 Subang Jaya
Opening hours: 11am – 6pm (Closed on Monday)
Contact: 011 1142 2597 or place your orders here
2. Small Shifting Space
Small Shifting Space has created "Flaaah" as part of a bakery project that is coming just in time for all your Valentine's Day confectionery needs. Together, they are delivering pastries that are beautifully crafted and baked to perfection. Of the 12 flavours available, we would recommend the Pepperoni (priced at RM16), the PB & Jelly (priced at RM18) and the Almond (priced at RM15). These baked delicacies are available for purchase in a box of four. If you're stuck on the last selection, try the Lemon Curd (priced at RM16) or the Dark Chocolate (they aren't too filling and make a beautiful IG story).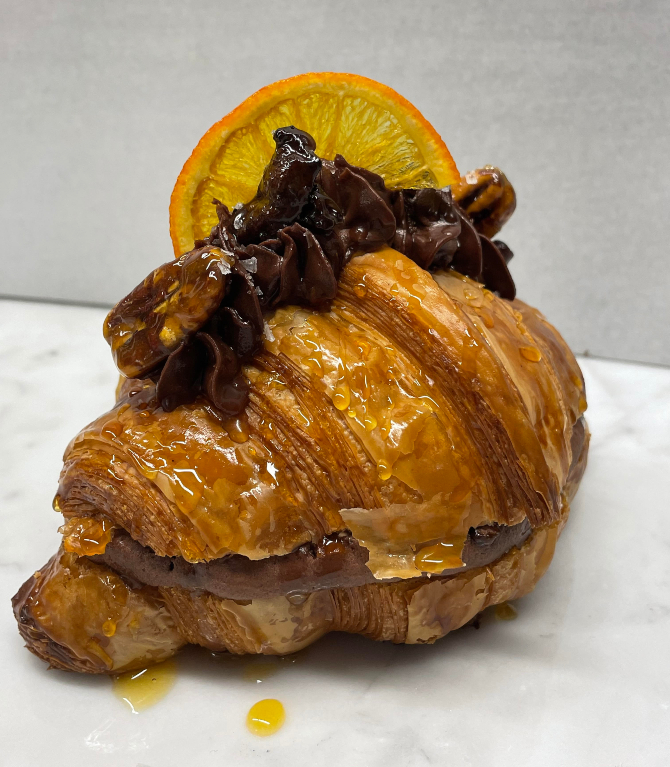 Address: 141, Jalan Petaling, City Centre, 50000 Kuala Lumpur
Opening hours: 9am – 4pm (closed on Wednesday)
Contact: 017 440 5591
Instagram | Facebook | Website
3. Hide & Seek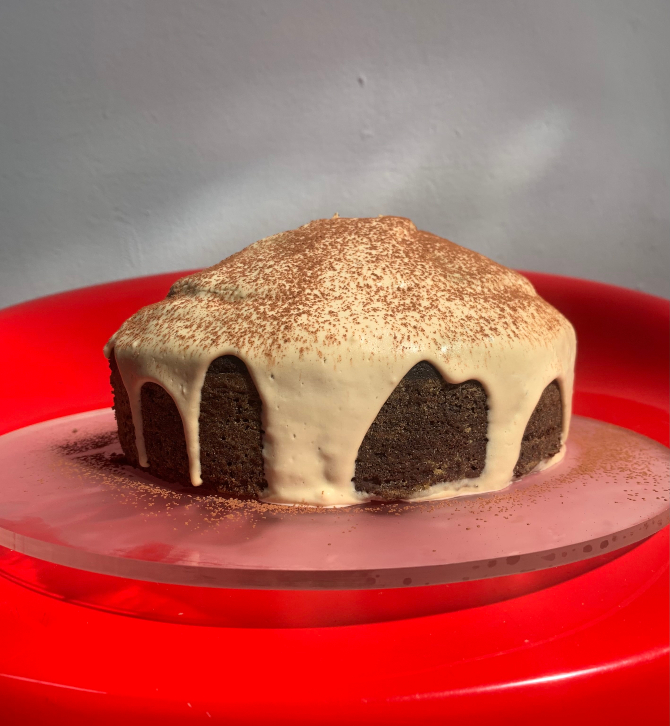 Of the selection of cafés on this list, Hide & Seek is perhaps one of the 'coolest' in terms of aesthetic. A scroll through their Instagram gives you a glimpse into the café's affinity for Hollywood and classic cinema staples. They also enjoy serving up flavourful desserts made from locally sourced ingredients and original recipes. It's hard to go wrong with a good slice of cake. The Matcha Burnt Cheesecake is worth a try. Burnt on the outside with a creamy and mouth-watering filling on the inside, this cake combines the taste of sweet cheese with a hint of matcha (courtesy of Towa Matcha from Matcha Heroes). Another house special is the Key Lime Cheesecake. This sour-meets-sweet cake has a soft tofu-like texture with a thin crust at the bottom. It's smooth, silky and crunchy!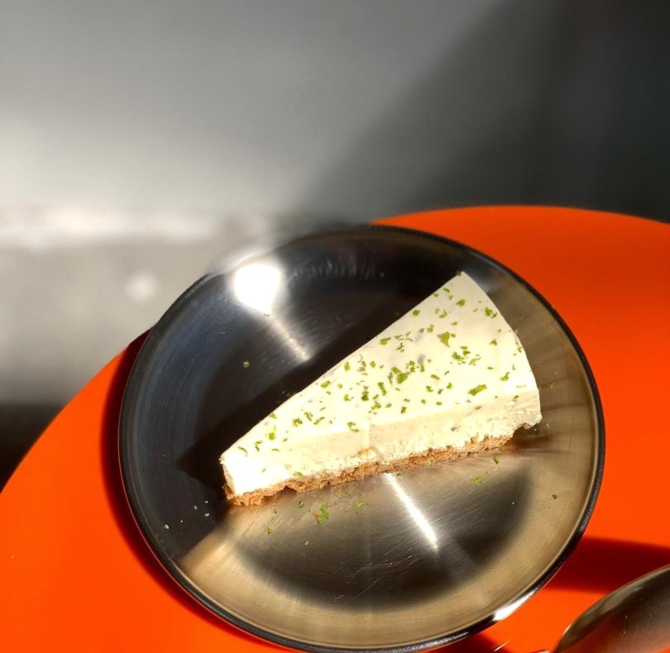 Address: 33-A, Jalan 20/16, Taman Paramount, 46300 Petaling Jaya
Opening hours: 10am – 8pm
Contact: 017 679 9319
4. Fine Coffee & Flowers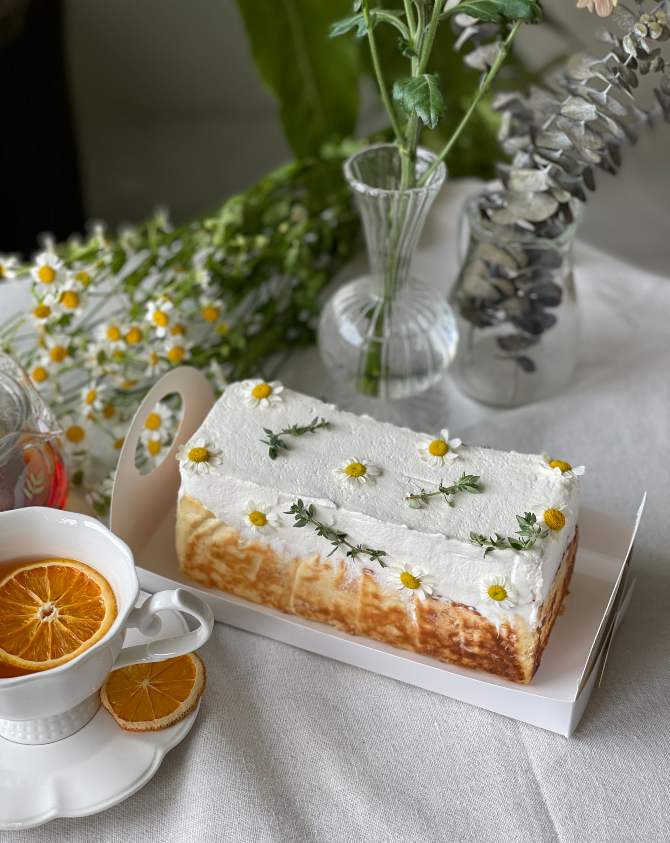 If this were pre-MCO, we would recommend Fine Coffee & Flowers as a place to go for that quaint Valentine's Day brunch or dessert. However, in accordance with Malaysia's MCO SOPs, you'll have to take these delectable selections home. If you're keen on something light, opt for the tea-flavoured Hojicha Roll Cake (priced at RM85). Airy and spongy, this cake is infused with Hojicha cream and finished with delicate floral garnishes. Another Valentine's special is the delectable loaf of Burnt Cheesecake which is topped off with some delightful whipped cream. For those planning to pair up their desserts with some flowers, Fine Coffee & Flowers is also offering a bouquet of classic red roses and strawberry cheesecake for their limited edition Valentine's Day 2021 set.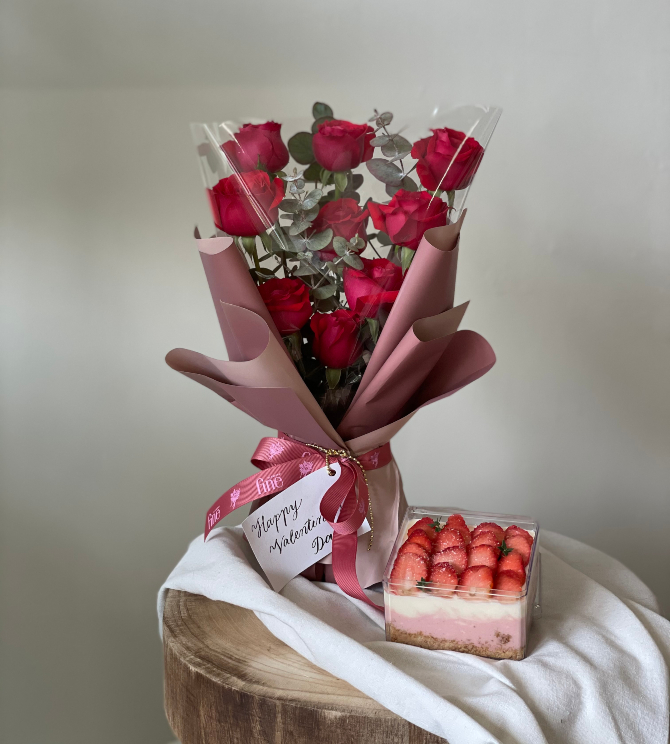 Address: C2-1 Jalan Ampang Utama 1/1, Tmn, Taman Ampang Utama, 68000 Ampang
Opening hours: 9am – 6pm
Contact: 03 2300 0793
READ MORE: Valentine's Day 2021: 5 Unique flower arrangements (other than roses) for that special someone
5.  Real Sweet Treats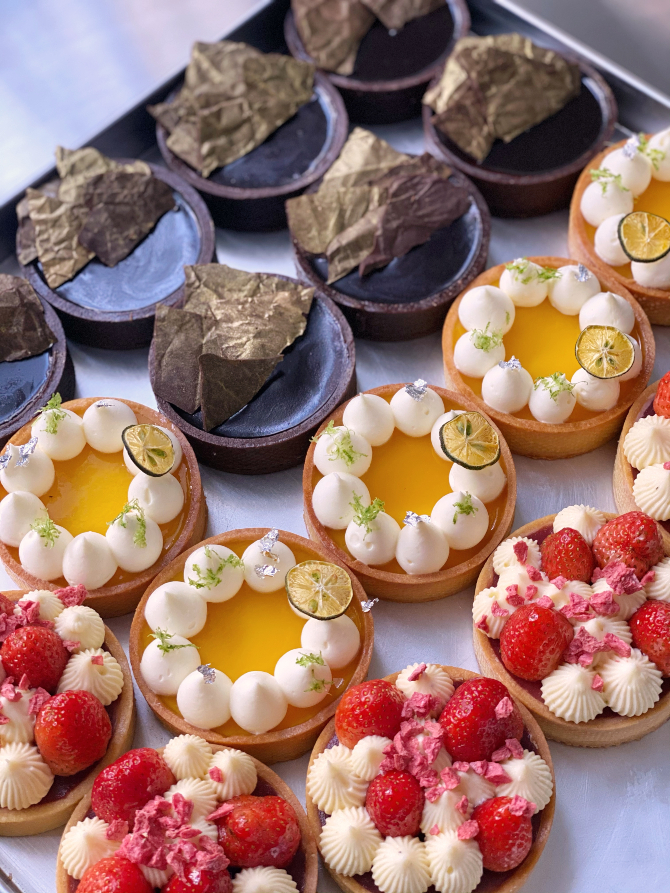 There's something to be said about the sexual appeal of chocolates. After all, it is an aphrodisiac. If you're keen on something for Valentine's Day itself, Real Sweet Treats is baking up an array of handcrafted chocolates. Named Forever, these pastry confections come in three flavours and are priced at RM70. The three favours include the Calamansi Cheesecake (a Callebaut white chocolate shell filled with calamansi gel, cheesecake ganache and cookie bottom) the Honey Salted Caramel (a Callebaut milk chocolate shell filled with Callebaut salted caramel crispearl and honey caramel) and the Red Berries (a Callebaut dark chocolate shell filled with raspberry and strawb rry ganache). Another popular choice is the Mini Cake. A current trend amongst customers is to incorporate an emoji or sticker design onto the cake. The Mini Cake comes in two flavours: the Moist Dark Chocolate Cake (filled with dark chocolate ganache) and the Vanilla Bean Cake, which is filled with passionfruit curd. Prices vary from RM60 to RM90 and are determined by the choice of design.
The Forever chocolates will be made available on the 13th and 14th of February 2021.
Address: Taman Batu Permai, Jalan Ipoh
Opening hours: 10am – 6pm
Contact: 017 218 2860
Email: [email protected]
6. Piccoli Lotti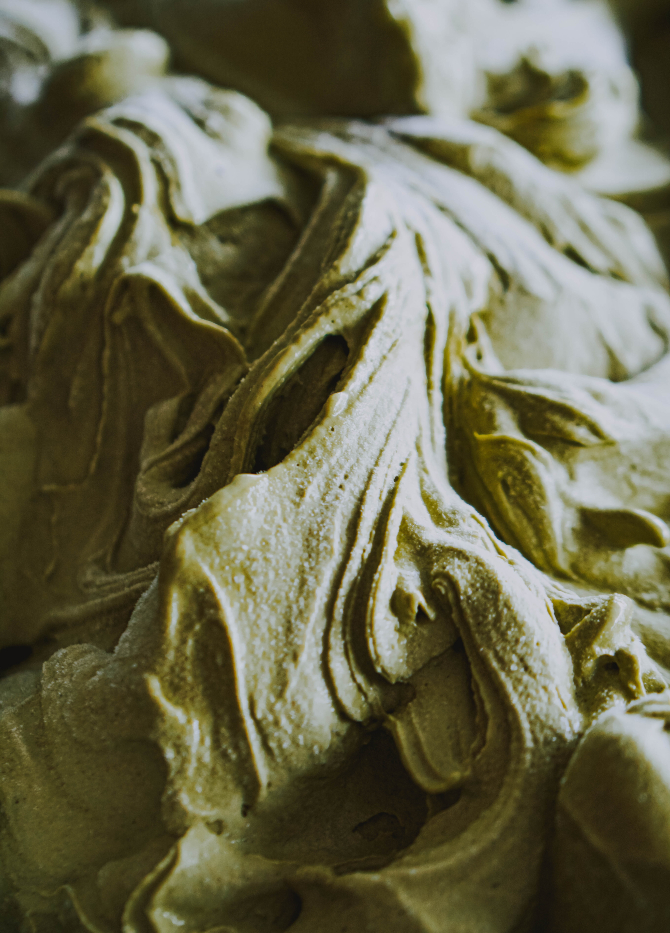 You can hardly go wrong when it comes to a glorious scoop of gelato. Enter Piccoli Lotti where artisanal flavours meet freshly crafted ingredients. Their sorbets range from refreshing Avocado and Pink Guava to exotic Peruvian Single Origin Dark Chocolate and local flavours like the Pulut Tai Tai. Of course, you'll also find classics like Matcha and Mint Stracciatella but keep an open mind because the Cempedak and Chrysanthemum with Cacao Nibs flavours should not be overlooked either. If you and your special someone are fans of durian, Piccoli Lotti's Durian gelato is sure to delight you both!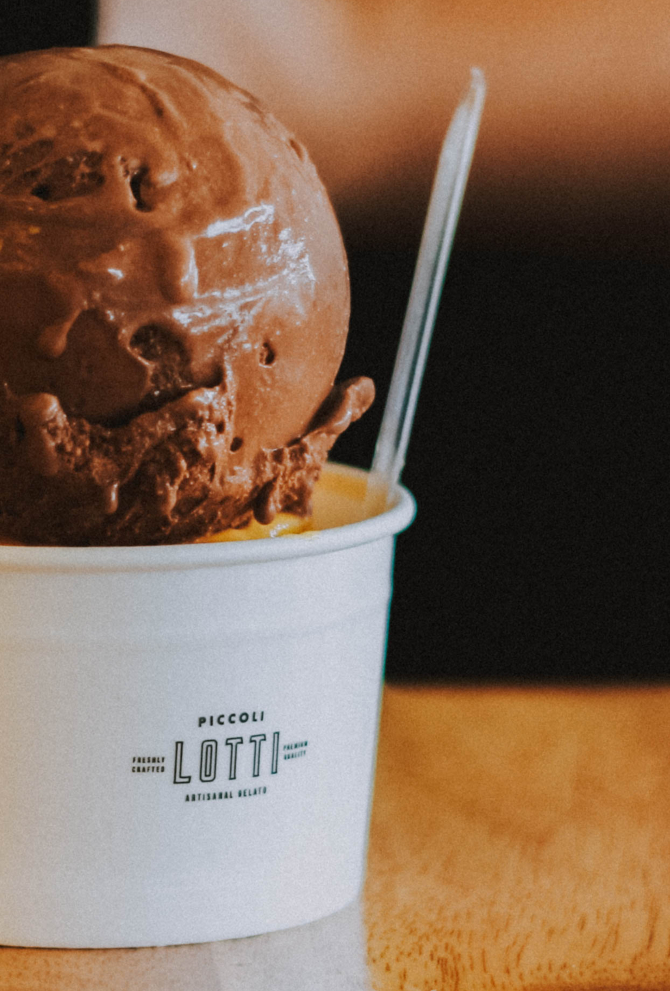 Address: 45, Jalan SS 20/11, Damansara Kim, 47400 Petaling Jaya
Opening hours: 12pm – 9pm (closed on Monday)
Email: [email protected] or make your orders here
READ MORE: 13 Amazing places to check out for the best ice cream in KL and PJ
7. The Owls Café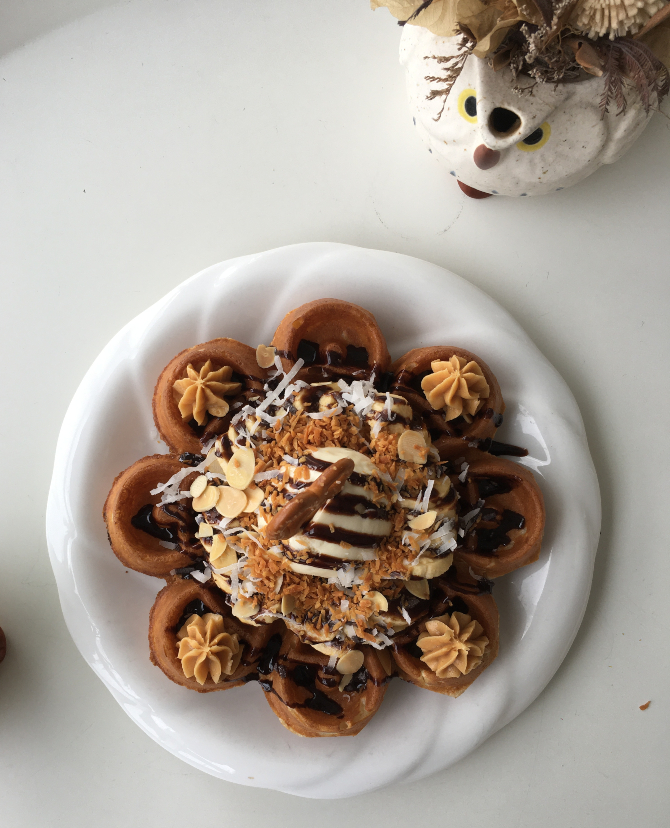 The Owls Café pride themselves on their selection of waffles. Topped with maple syrup, strawberries, and bananas, the cafe's signature waffle, Rebecca combines the zesty flavours of fruit with the sweetness of coconut flakes. It is topped off with a scoop of Earl Grey ice cream. David is another customer favourite and we recommend this choice if you are a fan of peanut butter. The dish is comprised of a waffle topped with vanilla ice cream, bananas, toasted coconut flakes and finished off with a healthy serving of peanut butter cream and chocolate sauce. For something more classic, try The Classic (pun intended), a crispy warm waffle with a fluffy texture, and served with a slice of premium French butter and maple syrup.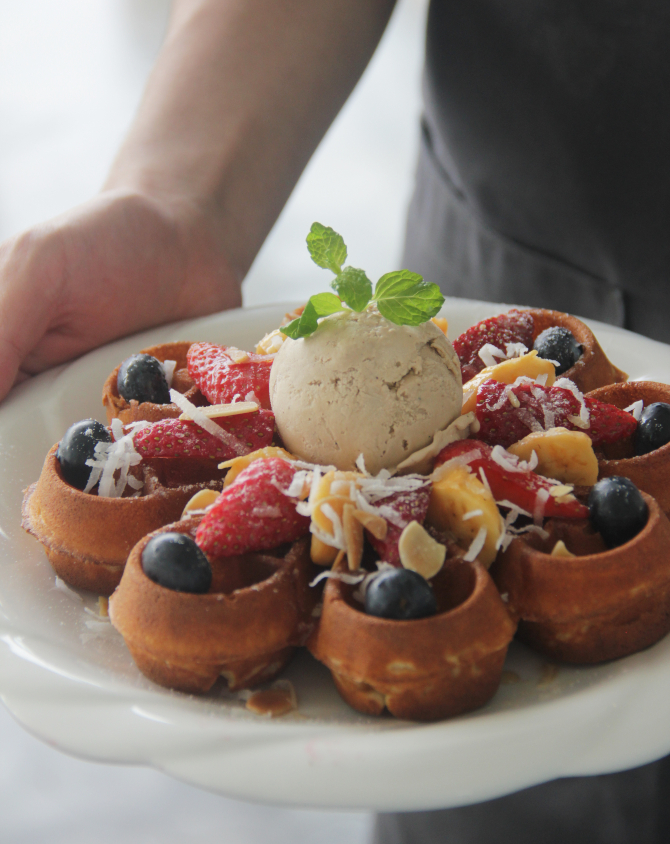 Addresses:
The Owls Cafe at Jalil Link, Bukit JalilContact: 017 474 1501
The Owls Cafe at One Space, Subang JayaContact: 017 474 2537
The Owls Cafe at Happy Mansion, Petaling JayaContact: 017 474 2537
Midorie x The Owls Cafe, MyTownContact: 017 977 7518
Opening hours: 10am – 9pm
Email: [email protected] or you can also place your orders here.
8. Souka Bakeshop 
View this post on Instagram
If your Valentine has a sweet tooth but is also picky eater, Souka Bakeshop could be your go-to destination. They serve everythi
| | |
| --- | --- |
| SHARE THE STORY | |
| Explore More | |