Food + Drink
Meet Triptyk, a sustainable F&B collective injecting new life into Kampung Attap
Triple threat
Photos courtesy of Triptyk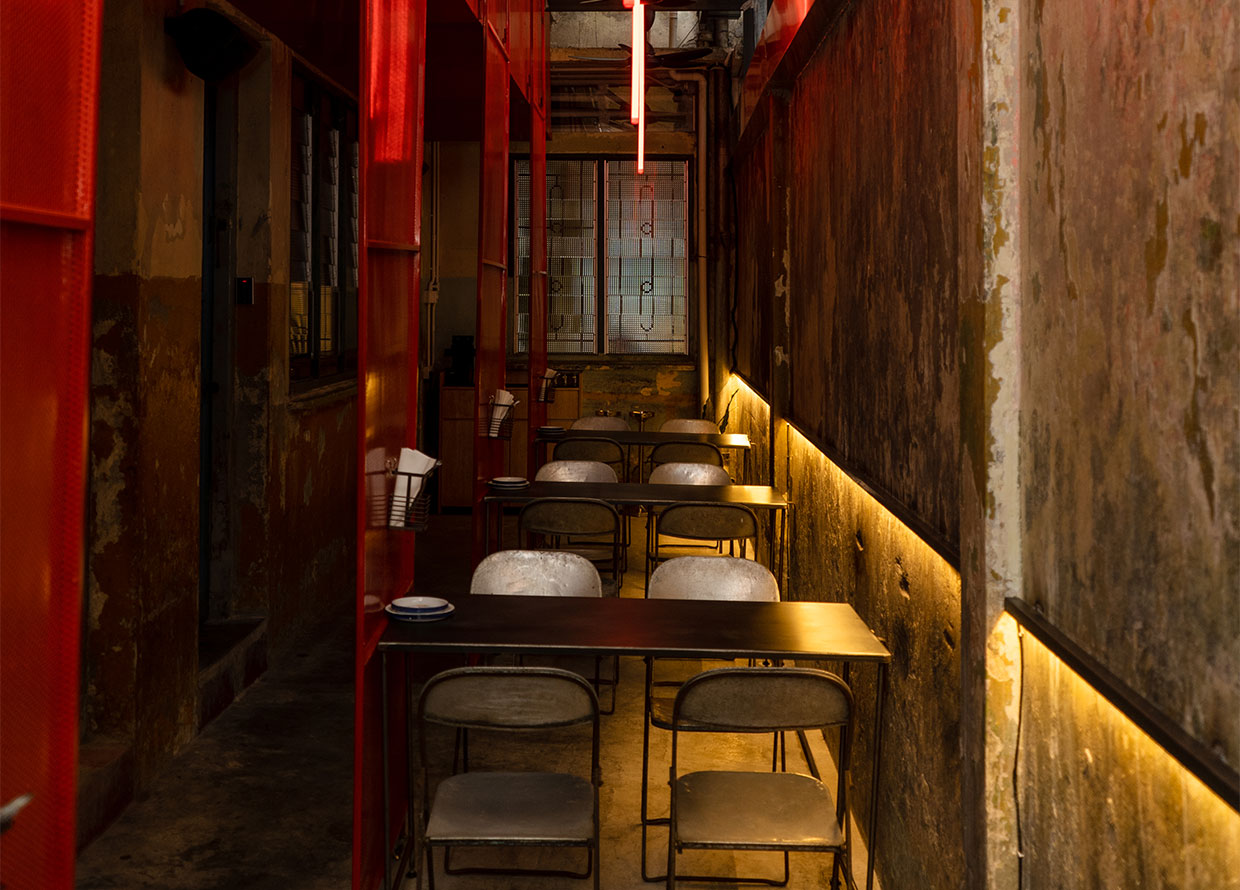 It's no secret that sustainability is the buzzword across all major industries today. With climate change, rapidly depleting resources and pollution adversely affecting the planet and its inhabitants, the push for eco-friendly and ethical practices should no longer be an option but a necessity. 
Having said that, building a sustainable business is far more onerous than just putting a label on it. Award-winning bartender Angel Ng—who made a name for herself as the co-founder and former head mixologist at PS150—is no stranger to this, having recently started a new venture.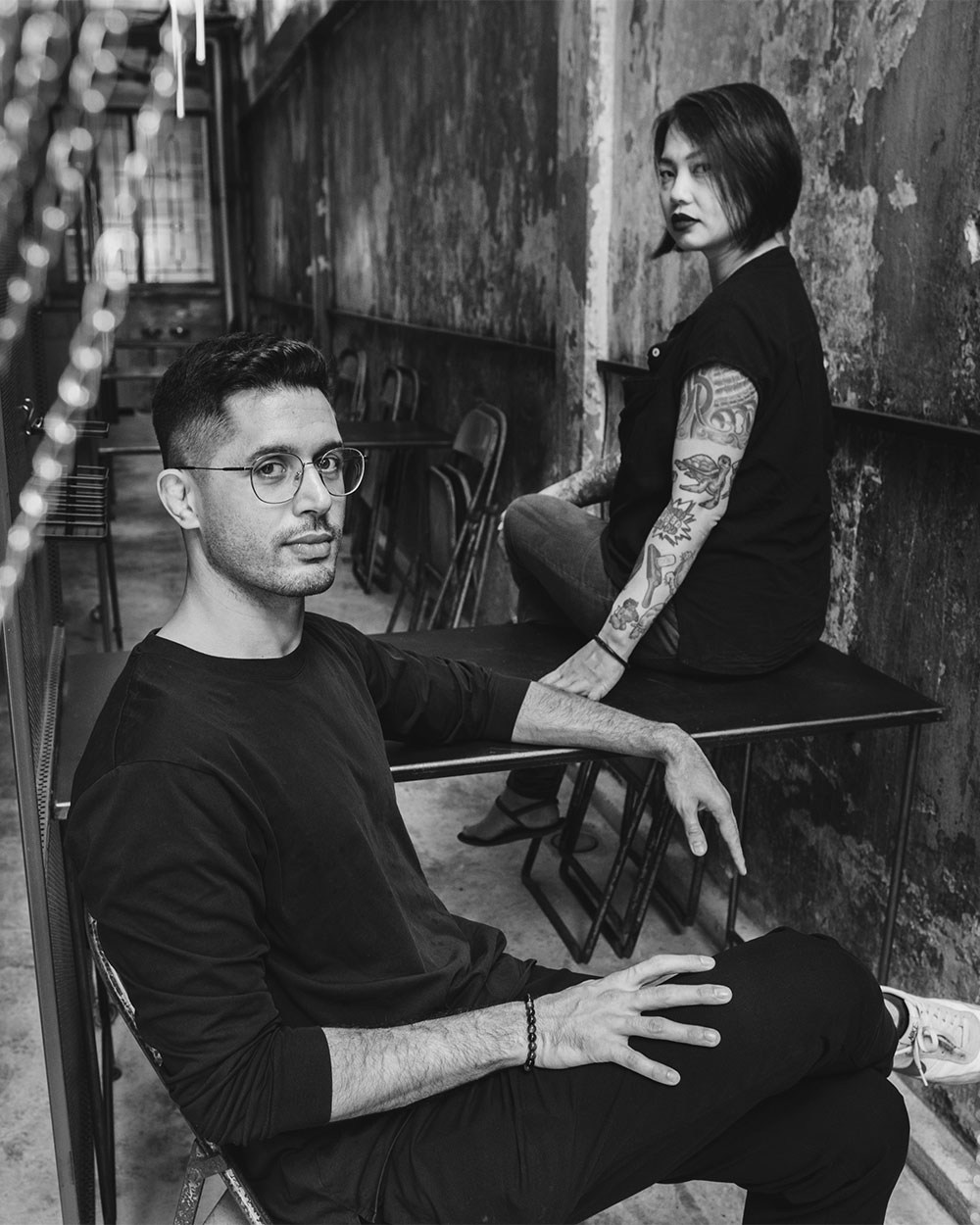 Introducing Triptyk, a sustainable food and beverage collective established in 2022 by Angel and her business partner, development consultant and architect Ahmed Zareh. Managed by 3PS (short for Three Piece Shaker), Triptyk is the product of the company's threefold goal: preserving and reviving prehistoric structures; developing a platform for foodpreneurs to showcase their craft; and creating shared experiences that engage the local community. In simpler terms: Preservation, people and places.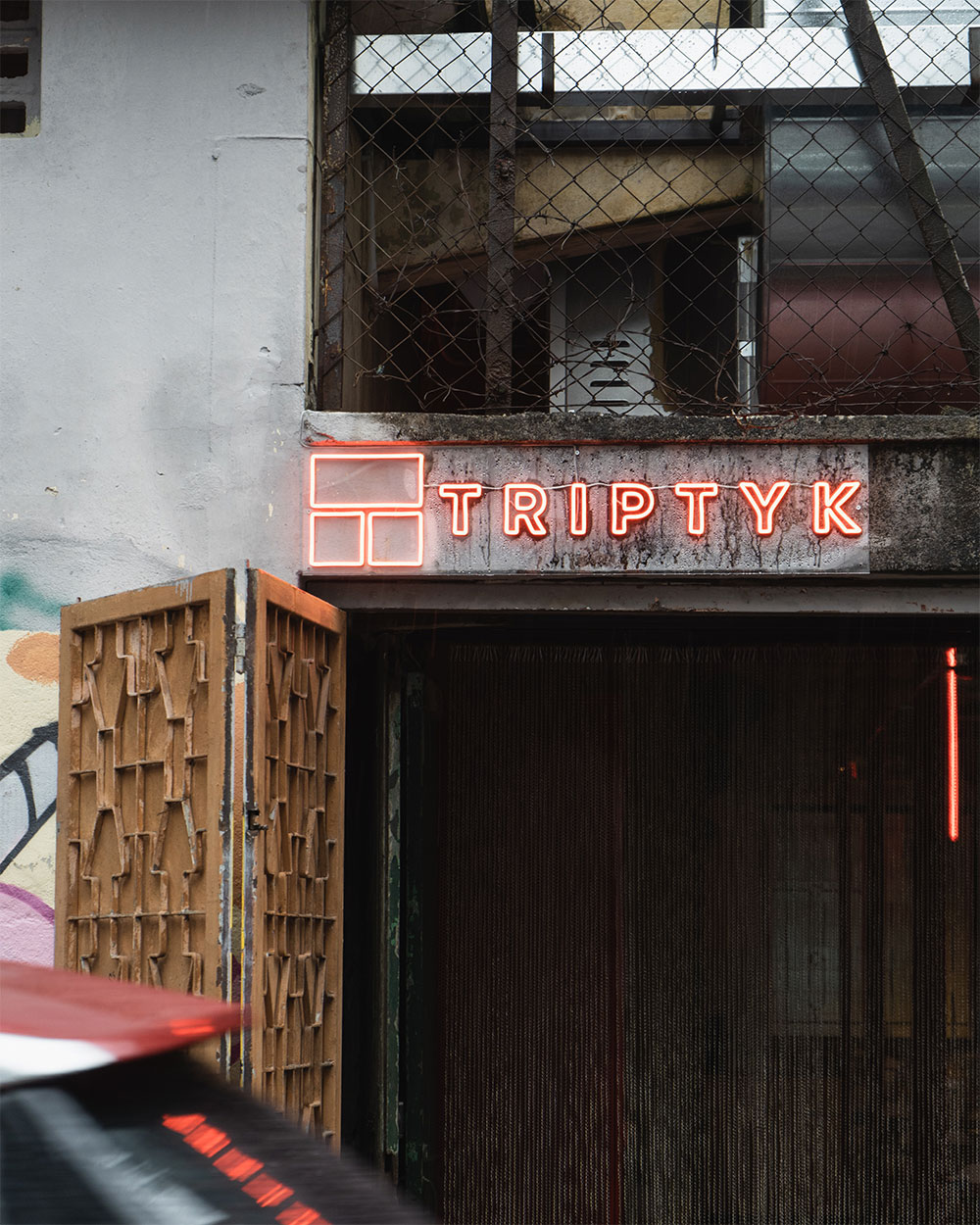 Located behind the famed Zhongshan Building in Kampung Attap, Triptyk occupies one of only four pre-war shophouses along Jalan Tuba. Inside, the space is characterised by exposed old-school painted floors and peeling walls adorned with salvaged hanging lights alongside bespoke furnishings. The setting truly depicts, in its own words, the "regeneration of a space through its life, death, and rebirth".
"We've created a place that's a collision of the past and future, part of the urban dining revolution, with the dream of bringing the community at Kampung Attap closer." —Angel Ng, co-founder of Triptyk
We recently visited Triptyk and spoke with Angel to learn more about the vision behind the collective and its approach to sustainability. Read on for the full interview.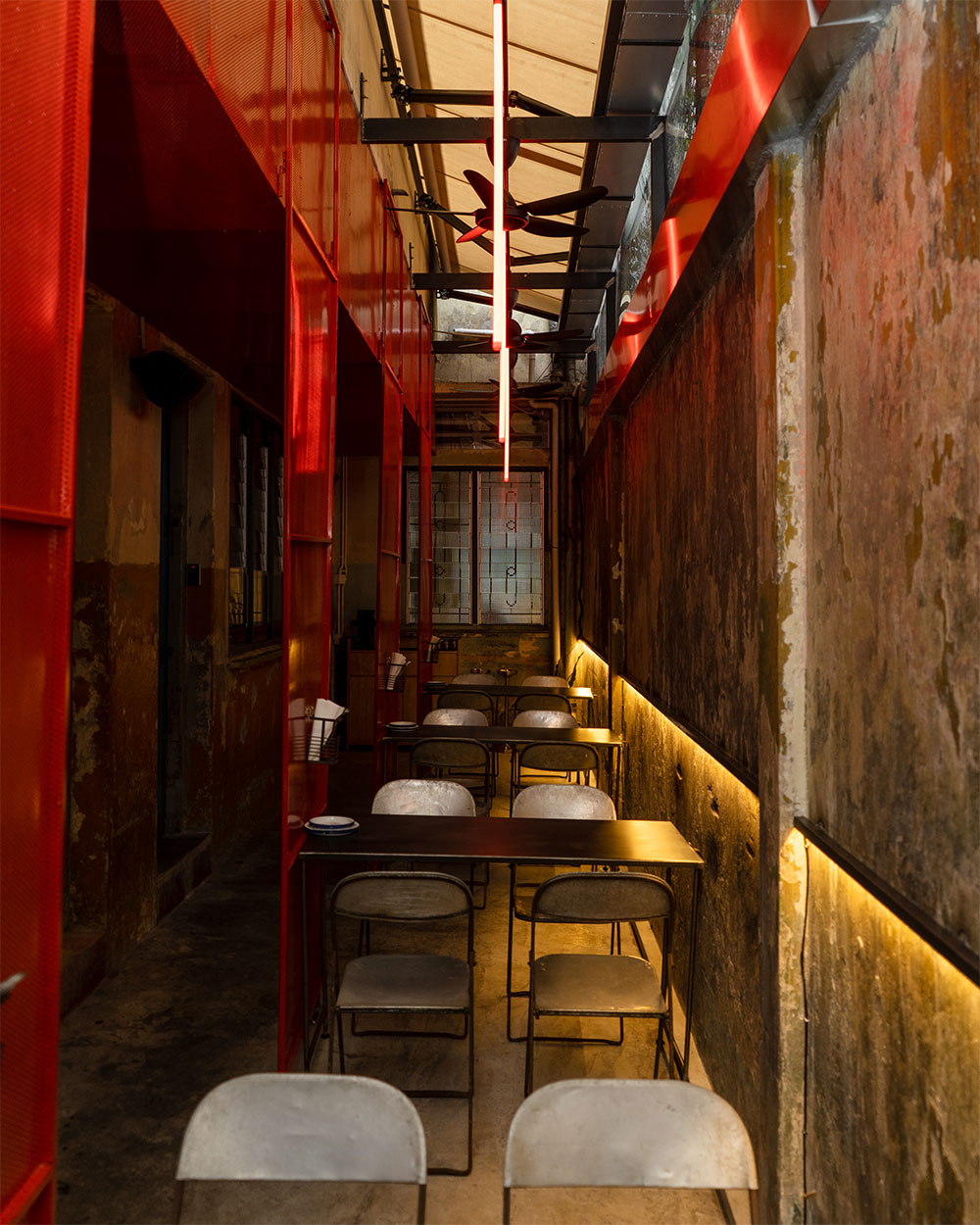 Congratulations on the opening of Triptyk! Can you tell us about the concept and what the name 'Triptyk' means? 
Angel: Triptyk is a food collective with three different experiences, where we renovate and provide a platform for foodpreneurs and chefs to test their menus and concepts. The first experience is a restaurant (Corridor) with 24-pax seating. The founders of Back Alley Pasta manage the kitchen with a new menu concept of Indochine-inspired cuisine. The second experience is the anchor tenant, which is Bar Triptyk, a sustainable bar that specialises in low-ABV and zero-proof cocktails using a closed-loop system. We are currently working on the third experience. 
The name comes from Triptych—the term used for an artwork divided into three paintings or panels. At times, we explain to the locals that we are an 'atas kopitiam' where we handle the beverage and rent the space out, while we take care of the cleanliness and building maintenance. It's the easiest way for people to understand our concept.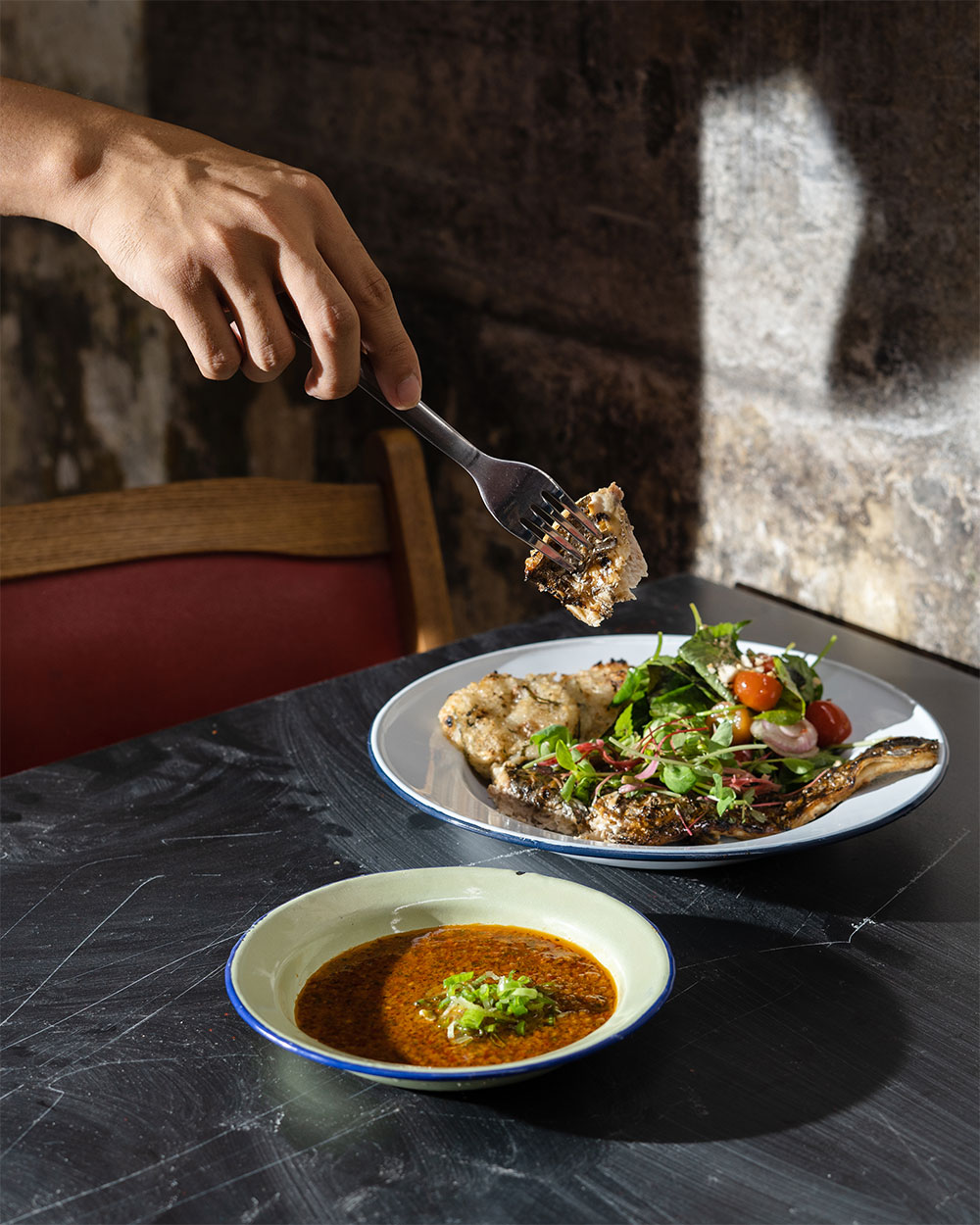 What sparked the idea for you and your business partner to start Triptyk?
Angel: Our love for restoring old buildings and understanding the importance of sustainable business to survive in a post-pandemic climate kickstarted Triptyk—the first project. My business partner, Ahmed Zareh, oversees everything related to design, construction and building maintenance. We saw each other's strengths and weaknesses and decided that it would be a good fit to work together to create a space for all up-and-coming foodpreneurs and artists.
Tell us more about Bar Triptyk, in particular. How does it stand out in the growing local bar scene?
Angel: We do most things that the other local bars do, with the exception of a closed-loop system with our ingredients and upcycling what we can, including reusing materials for our furniture. Our wet waste ranges from about 300g to 1,000g per week, which we pass along to our neighbour, Remedy KL, to convert into fertilisers in their compost machine. We practise and get into good habits of reducing, reusing, recycling and upcycling. For example, we do not throw out papers; instead, we are currently collecting them to be recycled into our new future menus. We also reuse coffee grounds as a natural air freshener to repel rats in kitchens and pantries.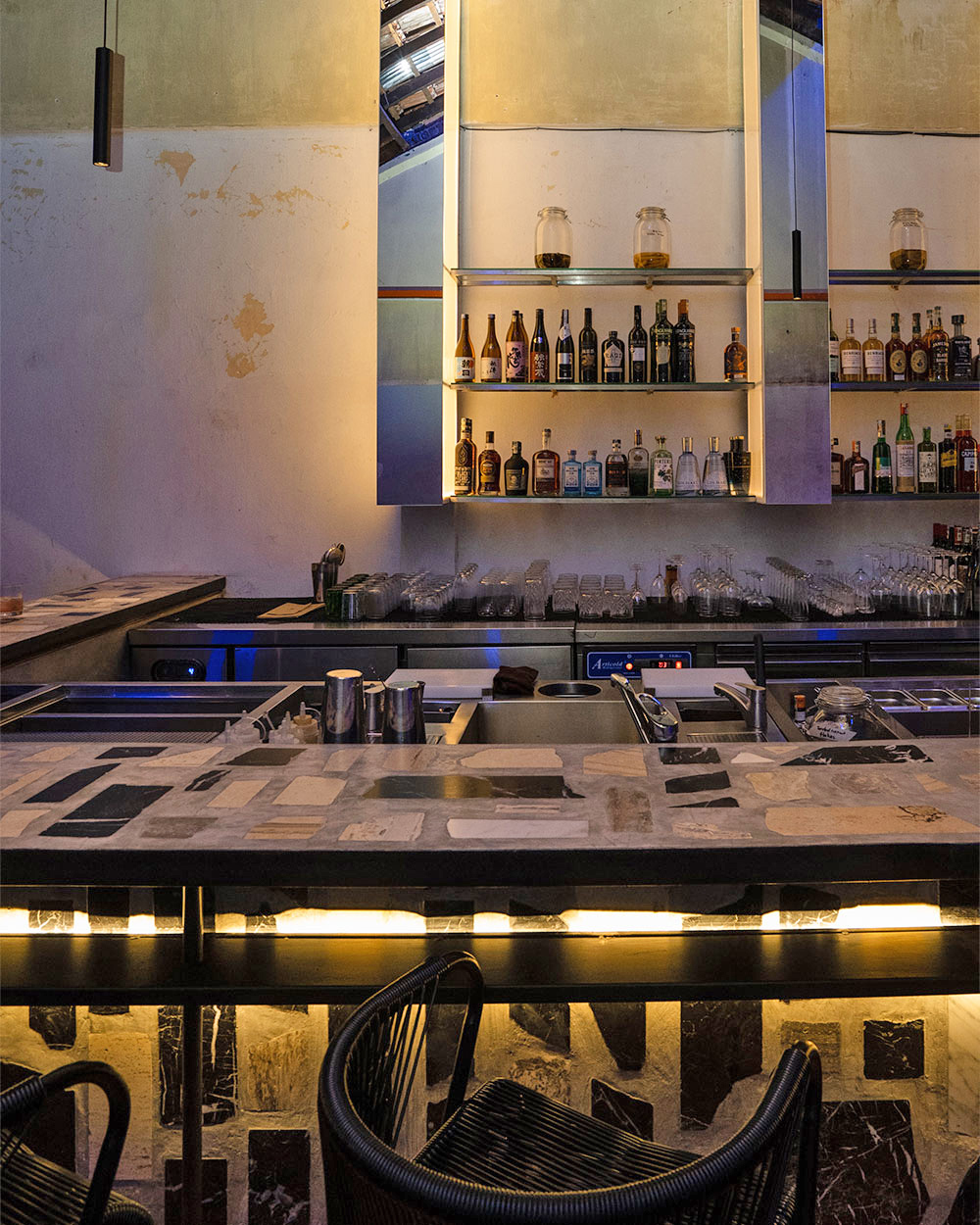 In your opinion/experience, how is the Malaysian market responding to zero-proof and low-ABV cocktails? What is Triptyk's philosophy on this?
Angel: It is still a small group of consumers who are aware of low-ABV cocktails, understand the purpose behind them, and have reasons for their preferences. However, many still laugh at the idea of low-ABV and, ironically, washed-down G&T, which is considered a highball and a low-ABV cocktail. That said, the idea of zero-proof cocktails is slowly gaining traction not only with the religious crowd (such as those of the Islam and Bahá'í faiths, as well as some schools of Buddhism) who like a good nightlife, and the sober curious. This was definitely brought on more during the pandemic, when more people became health-conscious. We are still in the early stages in Malaysia, and we can't wait to see how it will grow in later years. 
Our main philosophy on this is inclusivity and diversity, along with moderation. Everyone deserves a good night out in whatever preference they like without having to booze-shame. There is this toxic mentality of forcing people to take constant shots and binge drink without respecting the word "no" or "it's enough". We are here to share the good times in moderation and create a safe environment for everyone.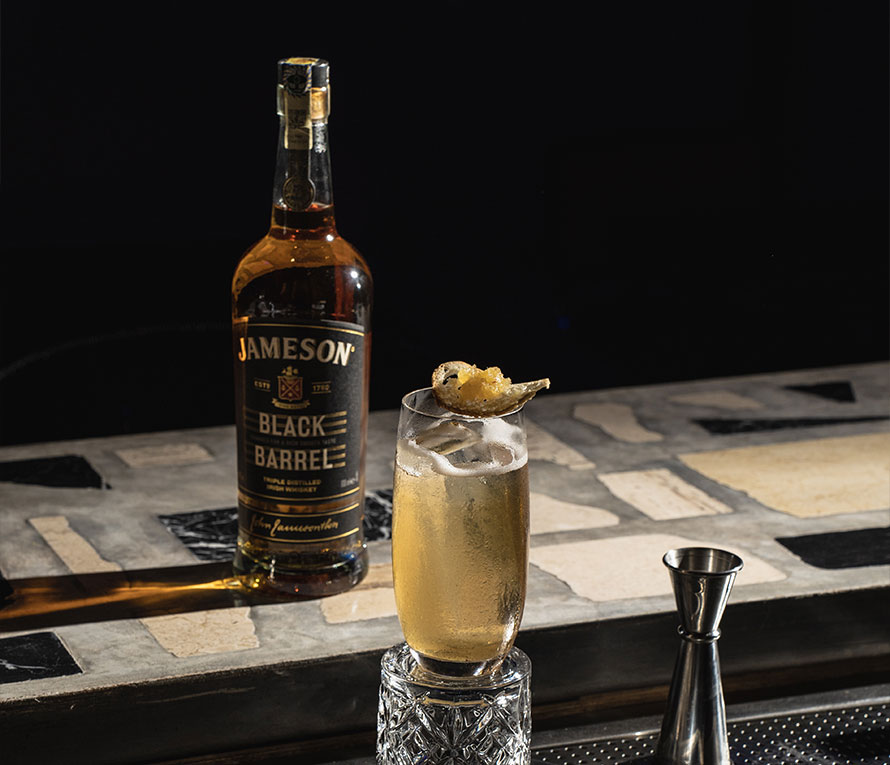 Each cocktail in the Triptyk menu is inspired by a unique backstory. Can you share one of your favourite anecdotes and how it impacted you personally?
Angel: For Jacky Joseph, the recipe was the first gift to my then-unborn child. The flavours are loosely based on root beer with vanilla ice cream float—a memory triggered when my parents bring us on a rare trip to A&W ("junk food", as my mother would describe all fast food); the excitement and the anticipation of having the first bite of warm waffles with butter and washing it down with creamy root beer with the slight worry of a rumbling tummy ache after was a mixed bag of feelings. Those emotions were precisely how I felt after the initial shock and almost fear of finding out I was pregnant.
It's not easy to start a bar business, let alone one that champions sustainability. What are some of the biggest challenges you've faced behind the scenes? 
Angel: First, we will always make mistakes, and there is no one perfect formula to be sustainable. It varies from business to business, along with the country you live in and the support you get from the small sustainable community. At this moment, our main challenge is how to reduce waste and trust me, there is so much creativity one can come up with before you realise you have a pantry filled with pickles, infusions and/or stock waiting to be used. The closed-loop system has made us much more efficient with scraps; however, it isn't always successful. The only thing we can do is try, learn from it and improve the next idea.
View this post on Instagram
What else can we expect from Triptyk next?
Angel: We are heading toward phase three which is converting one of the sections into an event space with a kitchen suited for supper clubs to symposiums. It can comfortably fit from 18 seated pax to 30 standing pax. Stay tuned after Hari Raya! 
---
TRIPTYK
Address: 88, Jalan Tuba, Kampung Attap, 50460 Kuala Lumpur
Opening hours: 12pm – 3pm, 5pm – 12am | Wednesdays to Sundays
Contact: 014 320 8050
For more information and updates, follow Triptyk on Facebook and Instagram.
Read more stories on food and drinks here.  
| | |
| --- | --- |
| SHARE THE STORY | |
| Explore More | |