The name comes from the founder: Wolfgang Blass. The year was 1966 and the birthplace was but a humble tin shed in the Barossa Valley. At that time, German-born Blass was blending varieties of grapes to make small batches of his own wine. His approach was different but eventually resulted in an award-winning formula of 70 percent cabernet-30 percent shiraz. This red wine was, and is, notably more 'approachable' and 'immediately drinkable'. Today, Blass is one of Australia's most iconic wine industry figures and his brand of wines, one of the most successful and well-liked.
In Australia, Wolf Blass takes the number two spot of best-selling wine brands but tops the charts in Hong Kong and Singapore. Despite a higher price point than Jacob's Creek, it's not hard to see why it's so popular with its wide range of wines that go from luxury (the Grey label) to slightly mid-range (Yellow Label). It goes back to Blass' philosophy. One, wine is made to be enjoyed and thus, it should be fun. Two, it should be ready to drink when it's sold. The equation is simple. Put wine, food and people to have a great experience. But the science behind it is simply letting the character of the fruit—its absolute best—take centre stage; and not the oak.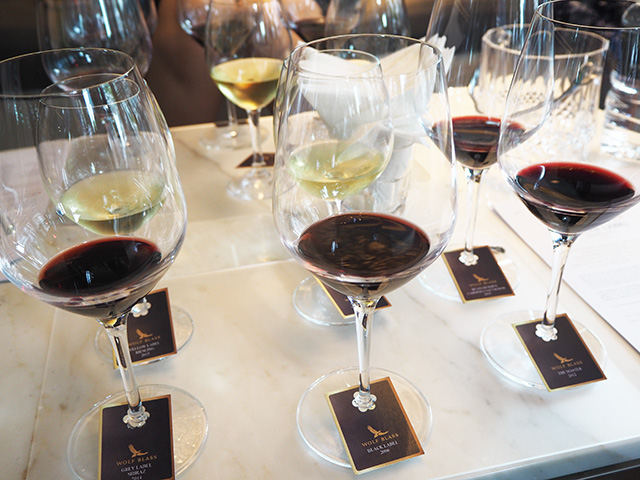 To get better acquainted with Wolf Blass, their Chief Winemaker Chris Hatcher introduced us to six of the brand's signature wines and let's just say, all six are good reasons why you'll like them as much as we did.
1. Yellow Label Riesling 2015
Fresh, clean and crisp on the palate with floral and citrus notes, the Riesling 2015 is gorgeously light and easy to drink. It's no wonder that out of Wolf Blass' range of wines, it's the one that sells the most. Its pale straw colour with green hues is a sign of how young this wine is and Hatcher recommends drinking it with curries, roast turkey breast or a crisp, battered whiting with chunky chips.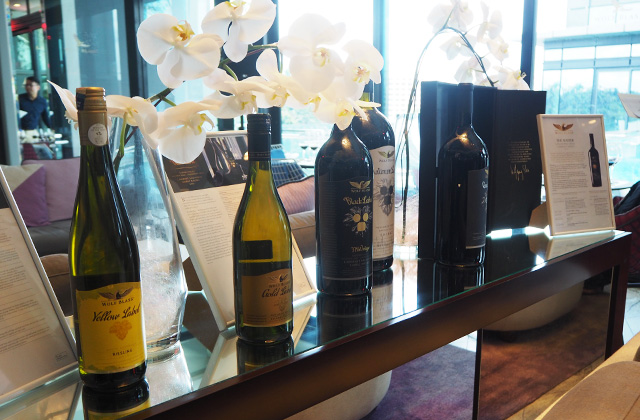 2. Gold Label Adelaide Hills Chardonnay 2015
"A lot of people say they don't like Chardonnay but what they don't like is the oak," said Hatcher. He adds that the more orange hues a wine has, the more oak there is. Not Wolf Blass' Chardonnay, that's for sure. While it does have it, it's subtle and integrates with the fruits to support it, not to dominate. The colour is a vibrant yellow with hints of green. On the palate, it's medium to full-bodied with flavours of melon and peach; and a creamy mouthfeel. Best with curries.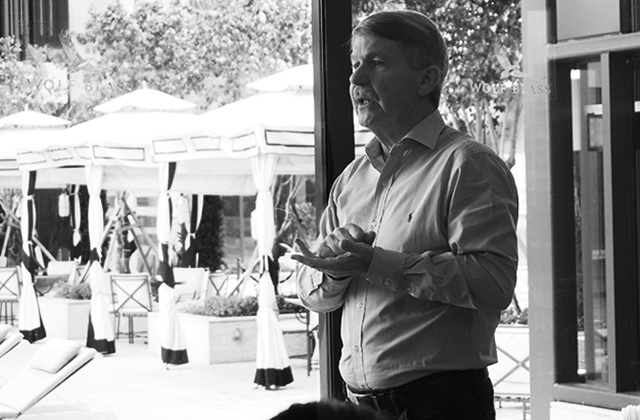 3. Blass Black Cassis Cabernet Sauvignon Langhorne Creek 2015
Sporting a deep red colour and a glorious, smoky character, the Blass collection is the start of a new generation of winemakers for the brand. Hand-crafted with a contemporary style and experimentation, the result is a chalky, structural wine. Featuring a complex, black cassis nose that is complemented by notes of mulberry leaf and eucalypt and mint, the wine is plush and its finish, long and even with fine tannins.
4. Grey Label McLaren Vale Shiraz 2014
This one ages beautifully. It's rich with layers of black fruits. It's plush and creamy in texture. It's fruity with notes of liquorice, warm spice and subtle mocha oak. And over time, all these flavours will soften and mellow elegantly. Have it with slow-roasted lamb shanks or braised beef with black bean sauce.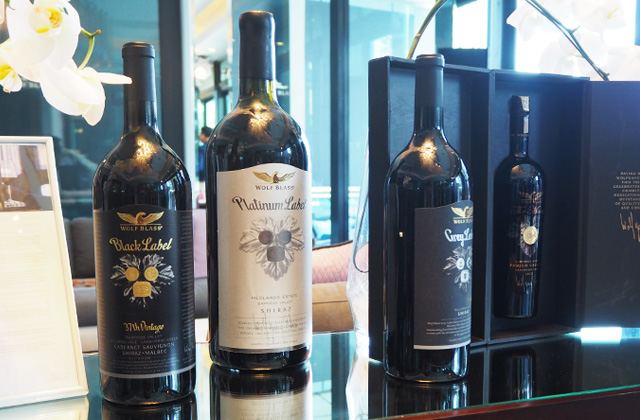 5. Black Label Cabernet Sauvignon Shiraz Malbec 2006
Another amazing vintage that ages well, the Black Label 2006, for starters, is a star. Recognised as the benchmark of classic Australian wine, it's the proud recipient of two Trophies and seven Gold medals in Australian and international wine shows. A combination of three grape varieties (Cabernet Sauvignon, Shiraz and Malbec) of three regions (Barossa, McLaren Vale and Langhorne Creek), the Black Label 2006 features an outstanding concentration of the fruits, and structural power and length of flavour from its artful blending. It's plush with the aromas of blackcurrant, soft with hints of choc-mint and earthiness, and is accompanied by a slight spice of leather and tobacco on the palate.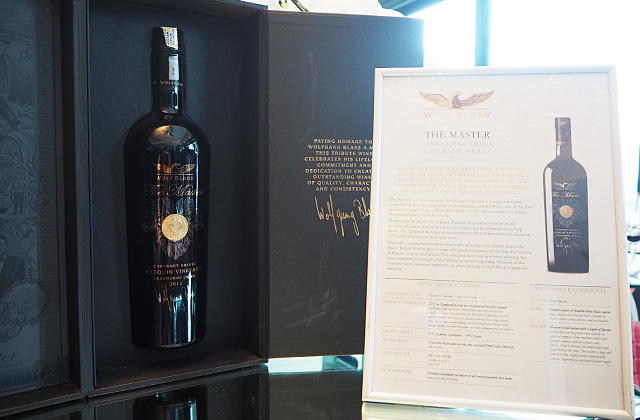 6. The Master Langhorne Creek Pasquin Vineyard Cabernet Shiraz 2012
Specially made to celebrate Wolfgang Blass' 80th birthday, The Master is a limited edition wine made in the style of his first Cabernet Shiraz blend. And this tops all the previous wines we just mentioned. On the nose, you'll find a fruity perfume. On the palate, you'll taste the vibrancy, freshness and the punch of dark mulberry fruits and the tightly-woven mineral-like tannins for that exceptional flavour length. Although it was released in 2014, The Master was only recently released for the Asian market and in Malaysia, it's so exclusive that you'll have to contact the distributor directly.
For more info, visit Wolf Blass' website or for local enquiries, visit distributor Luen Heng's website.
Related stories:
Moët & Chandon launches new multi-vintage champagne MCIII in Malaysia
Meet the woman who tastes wine and champagne for a living
Pairing fusion Thai food with the new Cloudy Bay Sauvignon Blanc 2017
| | |
| --- | --- |
| SHARE THE STORY | |
| Explore More | |